Freelance graphic design work can be incredibly rewarding. You get to do what you love on your own schedule. Still, there's no getting past the not-so-fun management side of running your own business. Far too much non-creative work like client intake and invoicing can take precious time away from the good parts of the job.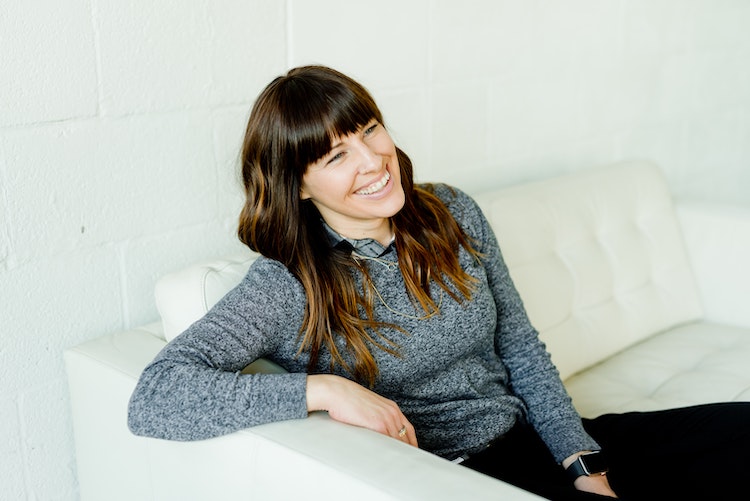 And once you start scale your business, these management woes may get worse. With all of that in perspective, it may be time for you to take a serious look at customer relationship management (CRM) tools. With features that automate some of the most critical elements of your business, HoneyBook by far the best CRM for graphic designers.
What is graphic design consultant CRM?
As a small business owner and graphic designer, you definitely do it all: draft proposals; create consultant contracts (sometimes from scratch); communicate regularly with clients; send (and subsequently chase down) invoices; develop inbound marketing strategies. All of these are necessary business practices but they can quickly eat into the time and energy you need to do the core part of your job as a creative.
There are numerous tools and software for consultants that can help you minimize the amount of time you spend on the more mundane parts of running a business. But you could quickly find yourself hopping back and forth between a dozen different tools just to keep track of all of your business communications.
The modern solution to this problem is all-in-one graphic designer CRM like HoneyBook, a client management software for small businesses.
Decoding CRM
CRM stands for "customer relationship management". When you see the term, it typically refers to the type of software you use to manage multiple aspects of your working relationship with different clients.
At a minimum, the best CRM for graphic designers will help you:
Find new clients with inbound marketing tools

Automate and manage inquiries

Send marketing materials, such as questionnaires and brochures

Create and send proposals

and contracts

Track project workflows

Upload and manage project documents

Create and track invoices

Analyze relationship and communication data with visual reports

Organize client scheduling

Automate inquiry responses

Receive and respond to referrals
That might sound like a rather extensive list of "minimum requirements". But let's face it; your business management needs are also extensive. The CRM you use should operate as a single-source program that keeps all of your project communication and business management needs under one roof.
CRM is all about how you create and maintain effective client relationships. Effective CRM starts at the very beginning of that relationship but it doesn't end there. What you want out of a CRM service are the tools and features necessary to automate as much of the communication and relationship as possible, with the flexibility to take direct control of the communication where and when it benefits you most.
Most important CRM tools for graphic designers
As a graphic designer, your client relationship management needs may differ from a freelance consultant who works in a non-creative industry. Ultimately, the goal should be to trim how much time you spend managing communications, which can easily account for multiple hours per day of lost productivity.
According to graphic design experts, some of the most common graphic designer productivity hurdles include:
Workflow and task management

Interruptions and distractions

Working too many hours

Responding to every client communication

Losing important files

Cluttered communication trials
While you nod your head in agreement to these points, take note that HoneyBook provides tools that can help graphic designers tear down all of these barriers to productivity.
Let's explore some of the CRM tools for graphic designers that HoneyBook offers.
Time-saving automation
Once you begin to scale your business, you'll find workflow automation is incredibly important to help minimize distractions. An influx of inquiries from prospective new clients or requests from previous clients could easily shrink your effective productivity time. It's not uncommon for people to spend over 2.5 hours each day reading and answering emails. As a designer, you might lose your most beneficial working hours if you spend too much time responding to clients.
HoneyBook's all-in-one business software features a unique automation feature that will take your inbound inquiries, automatically send on-brand responses, and help you move the project along with an incredible amount of speed and efficiency.
The multi-step automation process works like this:
A prospective client sends you an inquiry

HoneyBook uses the templates you've prepared to immediately send the client an on-brand response and any other materials you want to include, such as a questionnaire for more details about the work request, or a brochure featuring your designs and project prices

The client agrees, and HoneyBook automatically issues your proposal, freelance consulting contract template, or both

The client digitally signs the contract (and pays the invoice, if you're requesting payment ahead of time), which shoots over to you for final signature

The online contract starts, allowing you to track project details, files, and communications
Prepare questionnaires, brochures, and proposal templates ahead of time, then set your automation on autopilot, adjusting your documents along the way as needed. Workflow automations reduce the number of hands-on, time-consuming interactions you'll need to have with potential clients until you're ready to get started on the project.
Clear communication with questionnaires and brochures
There's a common misconception among clients that graphic artists are happy to provide free samples, or are willing to work for exposure. Many new and starry-eyed independent consultants or freelancers have fallen into this trap, but you have to make a living. Communicating clearly with clients about payment expectations is one way to help lower the number of free work requests you receive.
HoneyBook allows you to create questionnaires and brochures that you can add to your automation. Once an inquiry comes in, you can set up your automation to send potential clients questionnaires that will help elaborate the project scope.
You can also fully customize the brochure designs to showcase the strength of your portfolio and your talent. Design every feature of your brochure from top to bottom with your own flair, or upload previously-crafted marketing material via PDF to create an eye-catching welcome guide for prospective clients. Pair the brochure with your questionnaire and allow clients to select services right from the brochure.
Questionnaires and brochures are a good way to help filter potential clients whose budget requests may not make them a good fit. When you find a client who is happy with your work and your rates, easily move the project along by sending a proposal using proposal software.
Control your productivity with HoneyBook CRM
Freelance graphic designers face a myriad of challenges, but everything seems to circle right back to productivity time. You want to provide the best end product and designs for your clients, but that's hard to do with constant interruptions.
HoneyBook's wide range of customer relationship management tools will help you take back control of your schedule. Minimize distractions from client communications, find the best clients, and let those creative powers go to work with your newly-available productive hours.
Ready to up your productivity? You can try HoneyBook risk-free for 7-days (no credit card required).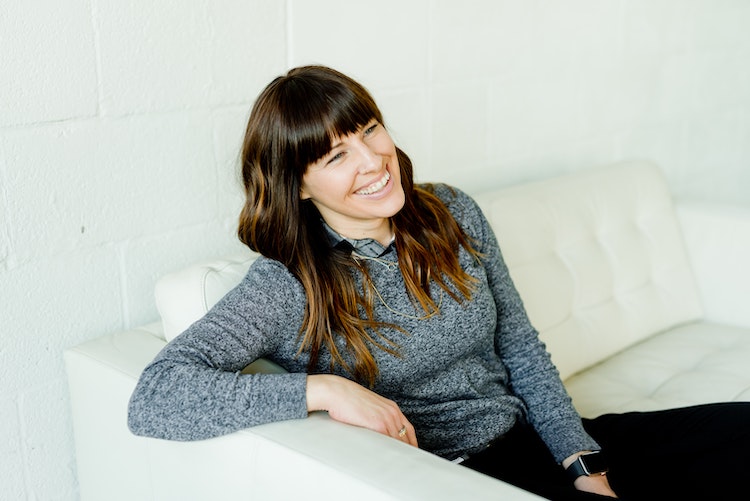 This post was updated in August 2021 when the HoneyBook Workflow tool was renamed to Automations. The HoneyBook Automations tool maintains the same functionality with the ability to automate communications, tasks and more. For more information about the Automations update, check our August 2021 Release Notes.