Hitting send on an invoice email might seem like the fastest way to get paid, but it actually ends up costing you time and money. You can't track it, you have to remember to follow up and you have to wait for checks via snail mail. Luckily, there's a better way.
Using an Invoicing Tool, Like the One in HoneyBook, Can Help You:
Double your revenue – Did you know small businesses that accept online payments make 2x more than those that don't?1 With HoneyBook's online payment software, it's 2x faster, easier, and more secure for clients to pay…and you might just 2x your revenue.
Get paid instantly – Instead of waiting for checks in the mail, make it easy for your clients to pay you online. HoneyBook members get paid 10 days faster with our easy online payments. Our online invoices come with built-in payment options so your clients can pay you with the click of a button.
Increase efficiency – Manage your entire invoicing process – from creating, sending and tracking each invoice to getting paid – all in one place. With HoneyBook's mobile app, you can also create online invoices and send them while on the go, letting you run your business from anywhere. 
Track payment status – Make digging through emails and bank statements to see if this person's paid or that person's overdue a thing of the past. And stop manually updating spreadsheets to keep track of everything. The status of each HoneyBook invoice is automatically tracked and updated in real time so you can see the health of your business at a glance. 
Access free invoice templates – Get started with free business invoice templates from HoneyBook that can be customized with your branding. Or send us the invoices you use the most, and we'll turn these into re-usable, time-saving HoneyBook templates. 
 Set up automatic payment reminders – Forget remembering to follow up with everyone. HoneyBook will automatically send payment reminders to your clients up to three times:

Seven days before a payment is due
The day the payment is due
Two days after the payment is past due
Why Our Members Love Our Invoicing Tool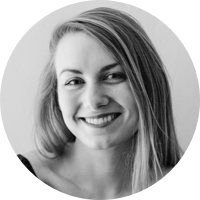 "The invoicing, the contracting, the templates, the concierge service – ALL make it so easy to run my business. I was doing everything through countless free apps and consolidating it into HoneyBook has changed the game for me. I spend less time doing the admin tasks and I appear more professional. I will recommend to any friend that is struggling with the admin side of their business."
Sarah Mattozzi Sarah Mattozzi Photography
Try an Invoicing Tool, Get Paid Faster
Get out of your email and start using HoneyBook's online invoices to streamline your invoicing process and free up your time.
Source: 1. PayPal Cross-Border Consumer Research, 2016