Sheryl Sandberg once said, "there's no such thing as work-life balance. There's work, and there's life, and there's no balance." We couldn't agree more. Balance implies that an even distribution of both exists, which can often lead to unrealistic expectations and disappointment when these expectations aren't met. In reality, work and life are constantly in flux, especially for entrepreneurs raising families. One week, you might be killing it in one area of your life and falling short in another. Another week the situation could be reversed. Instead of a perfect balance, focus on finding what personally works for you and your family. We asked four HoneyBook members, with kids of all ages, how they manage motherhood and owning their own businesses. Here are their top tips…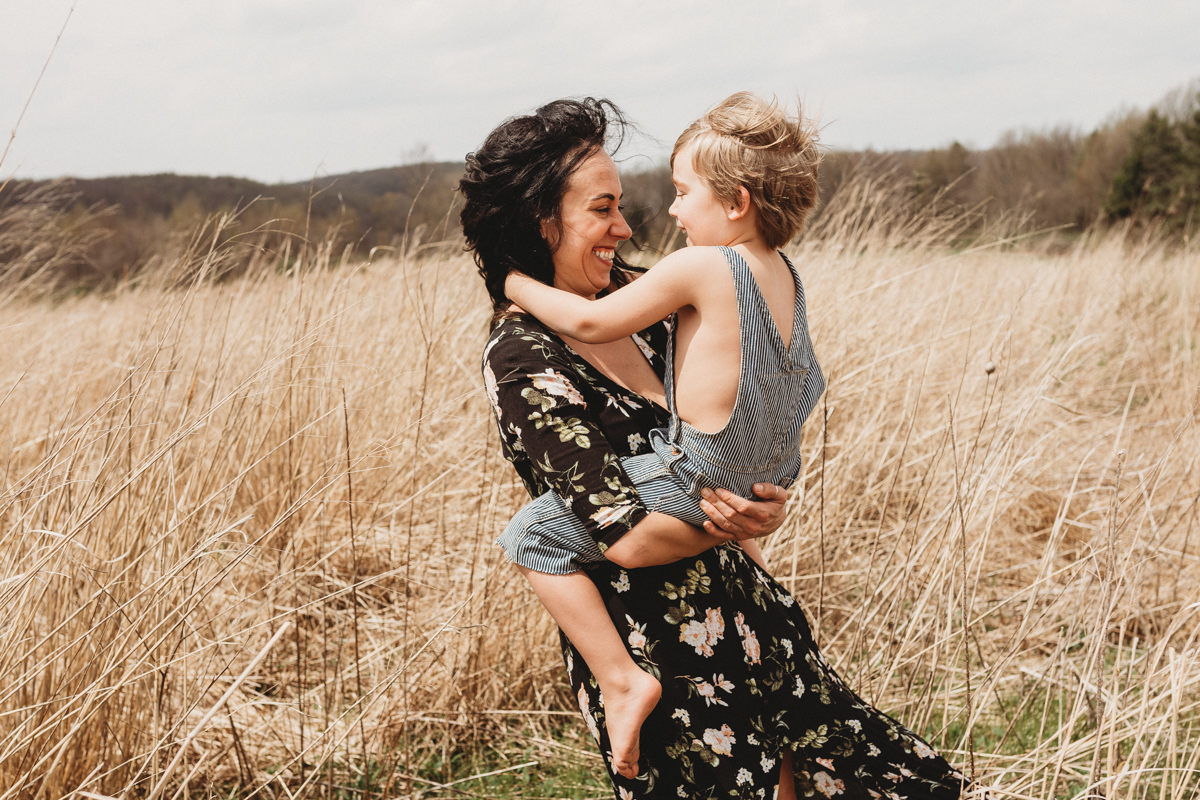 April Bickford & her son Tucker
Cut yourself some slack. Despite what some would have you believe (ahem, social media), no one's perfect. We're all just trying to do the best we can, and that's something to celebrate. April Bickford, mom to four-year-old Tucker and photographer at Dream Catchers Photography, said, "finding balance between being the best mama possible and a creator is never an easy task. To be honest, most days there is very little balance and a whole lot of chaos. But we manage; he loves to 'help' me when he comes with me to shoots!"
Get a slow cooker. Amy Boyle, a photographer and mom to four sons, prioritizes dinnertime as an opportunity to slow down and be present. "My slow cooker is a household staple because family dinner is what I look forward to every day. This kitchen essential makes sure we always have home-cooked meals! Now that my boys are older, we often cook together. Sharing in the prep adds to the enjoyment of the meal," she said.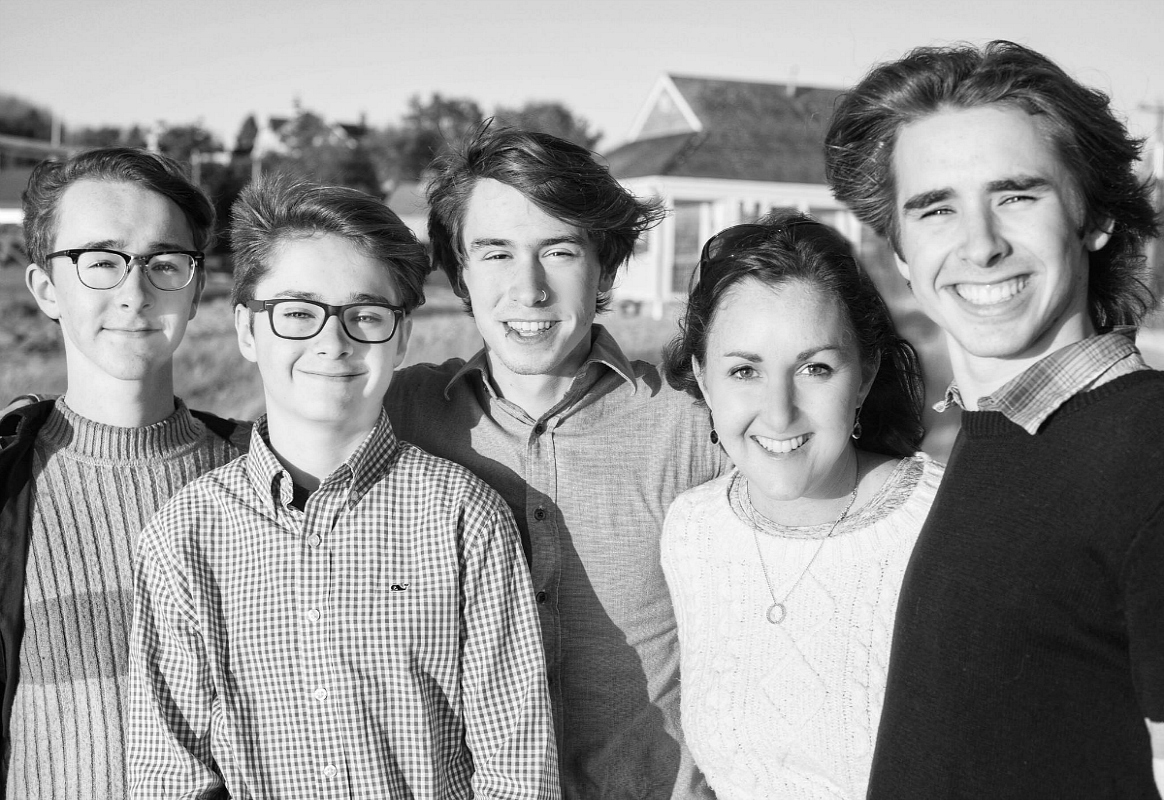 Amy Boyle and her sons Edward, Geoffrey, Drew and Colin – Photo by Jeff Boyle
3. Keep communication lines open. We swear by over-communicating vs. under-communicating. Whether you're using email or a tool like HoneyBook, regularly updating team members and clients on project status, challenges and upcoming due dates keep your projects running smoothly. Amy said HoneyBook makes it "so easy to share vital information with my studio manager as well as my clients. We are always up-to-date on the latest communication. I love the ability to send clients galleries of example images from inside HoneyBook. Also, I have to say, it's great fun when my Apple Watch alerts me that I've been paid! ChaChing :)"
4. Outsource, outsource, outsource – even to your kids. Karen Feder of Karen Feder Photography and mother of three has been self-employed since her eldest was born. Her secret? Outsource everything from "babysitters to house cleaners to editors to social media curators to ghost writers for your blog to book keepers to family helping where they can. Never be afraid to ask for help! I'm even 'employing' my own kids this summer to help write my thank yous, package prints and gifts, clean the house and mow the lawn. I try to include them as much as possible and educate them on what goes into running a business in the hopes that they can someday use these skills for their own families or businesses!"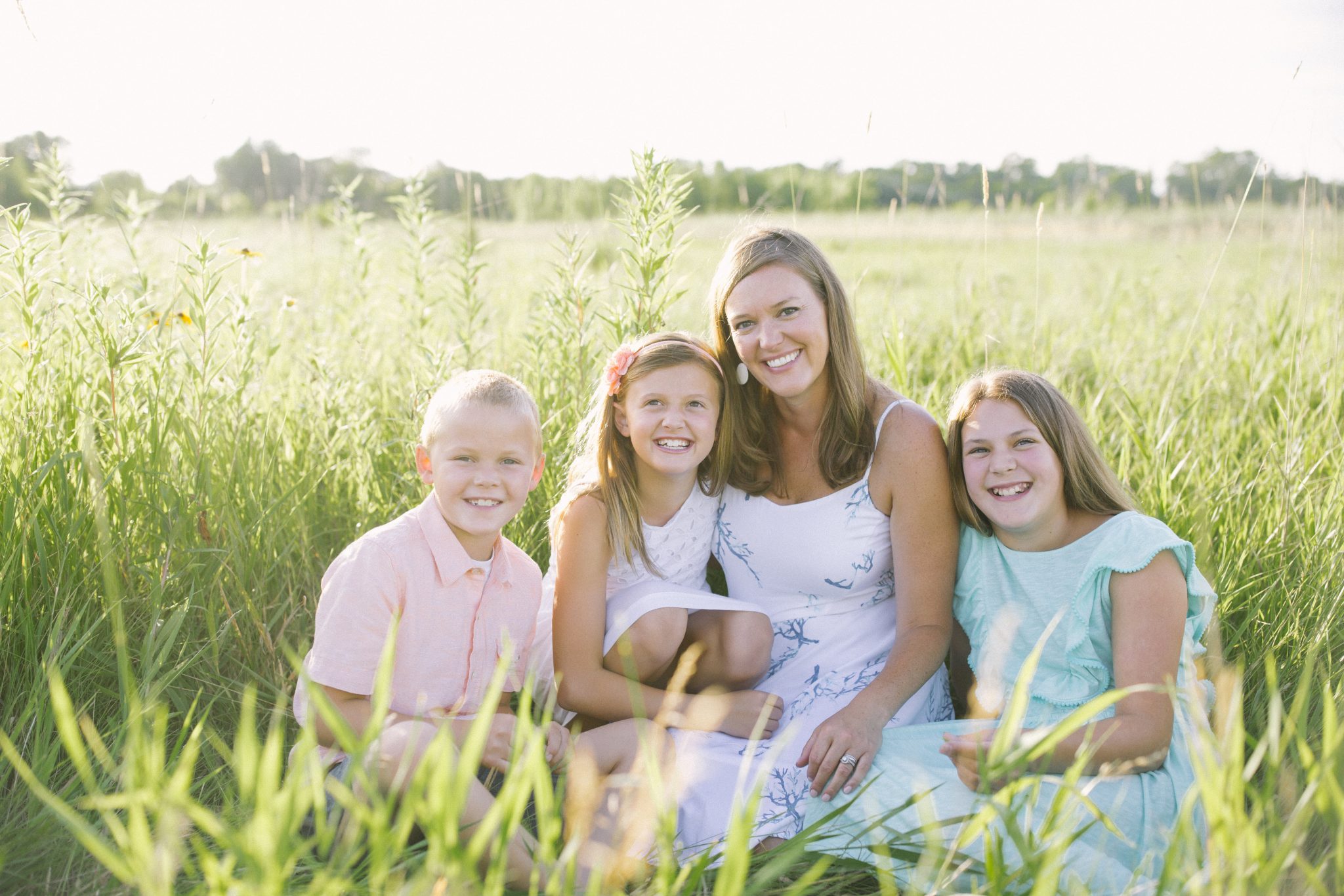 Karen Feder & her three kids
5. Automate busywork. Cristina Barragan, the floral designer behind Poshy Peony and mom to a 9-month-old daughter, frees up time by automating the repetitive parts of her business with HoneyBook. She said, "My favorite HoneyBook feature is Workflows because it keep everything in line so that I stay organized and serve my clients to the highest potential."
6. Network. Build professional connections to give and get help from other like-minded entrepreneurs. LinkedIn, the HoneyBook Community or even Instagram are great resources to reach out and meet new people. Karen uses Honeybook to help her "connect with those in the creative industry. Running kids to their activities and meeting and photographing clients doesn't leave me much time to network, and I love being able to connect with other vendors in the area for styled shoots or other needs that I can help meet!"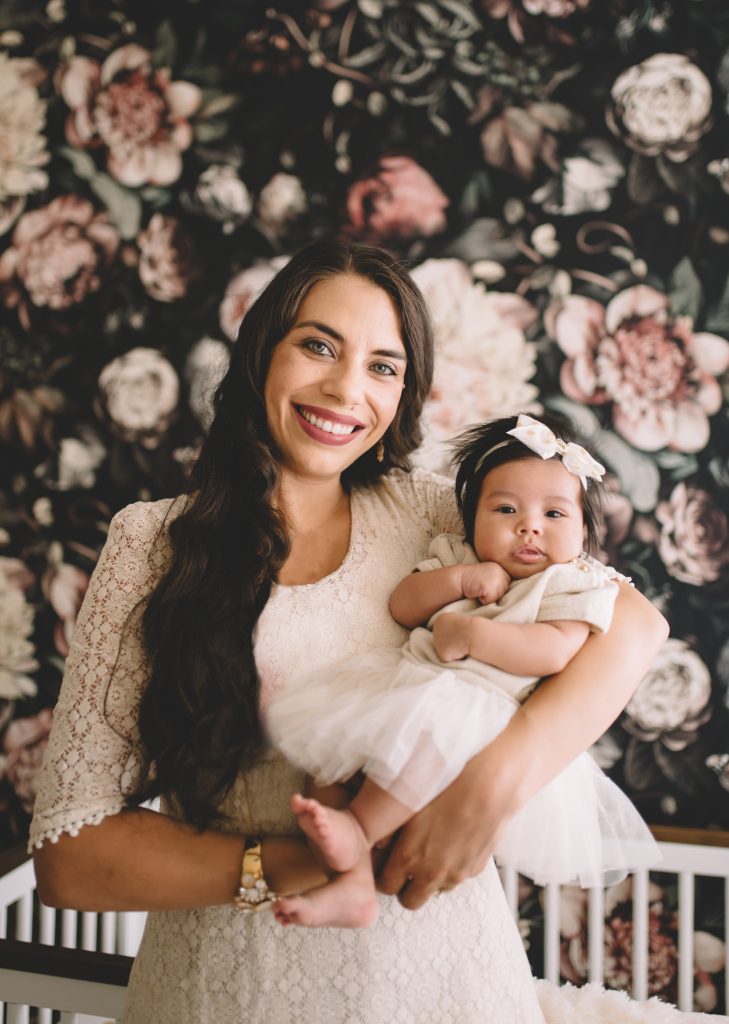 Cristina Barragan & her daughter
7. Maximize nap time. "Take advantage of nap time/bed time so that you can get work done and not feel the guilt that is often associated with working while trying to be a parent," said Cristina.
8. Centralize your business process. For April, streamlining her business and making everything easily accessible was key to having more work life balance. She said, "Most days it's a struggle to find my shades, keys and phone to get out the door. HoneyBook allows everything to be in one place."
Thanks for sharing, moms!