EARN UP TO $10,000
Give friends 50% off HoneyBook.
We'll give you up to $200 for each member that joins.
START EARNING
Built With You In Mind
As a HoneyBook member, you tell our story better than any advertisement or
marketing stunt. When you give us your ultimate stamp of approval and bring in a
new member, it means the world to us.
Our referral program is our way of saying thank you, and meaning it.
Empower Your Network
If you believe HoneyBook can help your fellow entrepreneurs, let your referral link run wild. Unlimited invites. Big potential.
Start Referring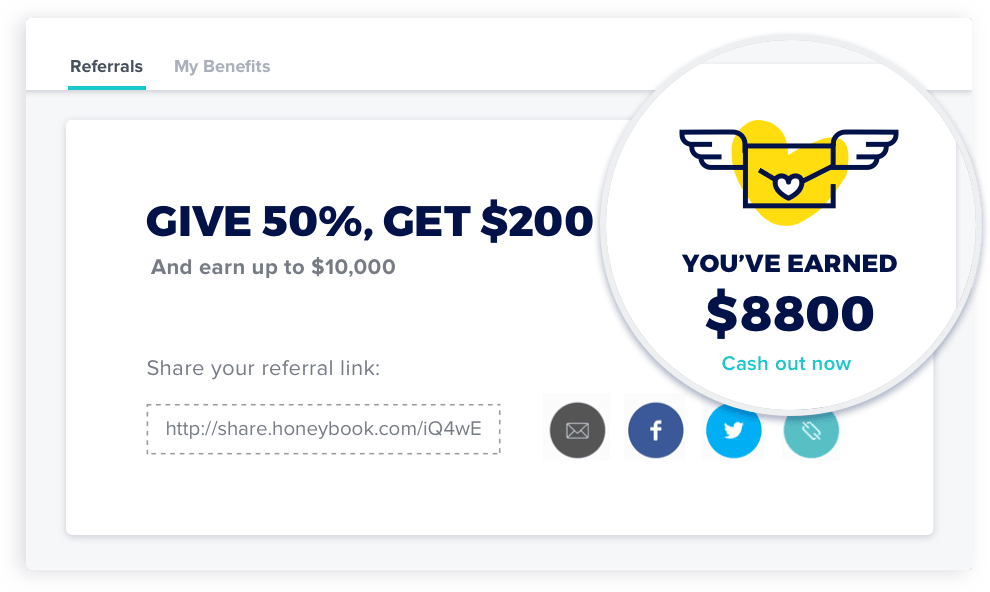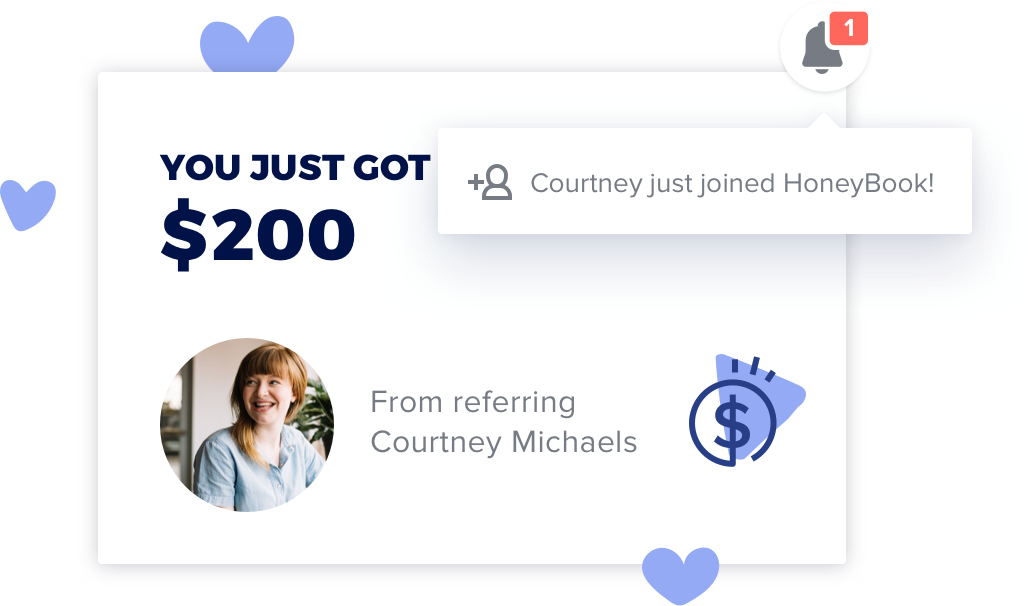 Unlock Premium Referrals
Already booking clients on HoneyBook? Once you transact $2,000 as a business, you'll be auto-enrolled in our Premium Referral program. That means, unlocking 50% discount codes and earning $200 for every referral.
unlock premium
So far, we've given our members $98,000.
That's what we call money well spent.
Give an Amazing Discount
Know someone who would love HoneyBook? Give a little something to get started. You'll be repaid in cash and good karma.
Give 50% off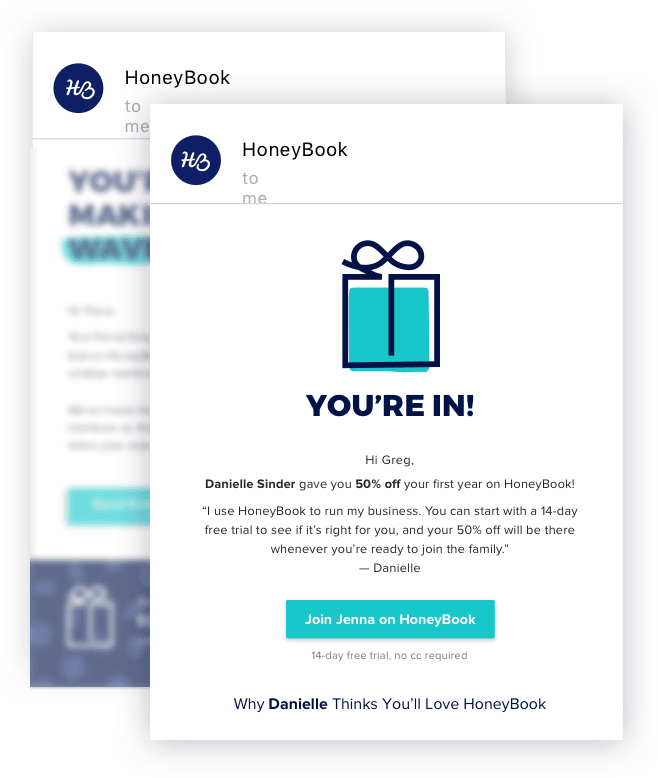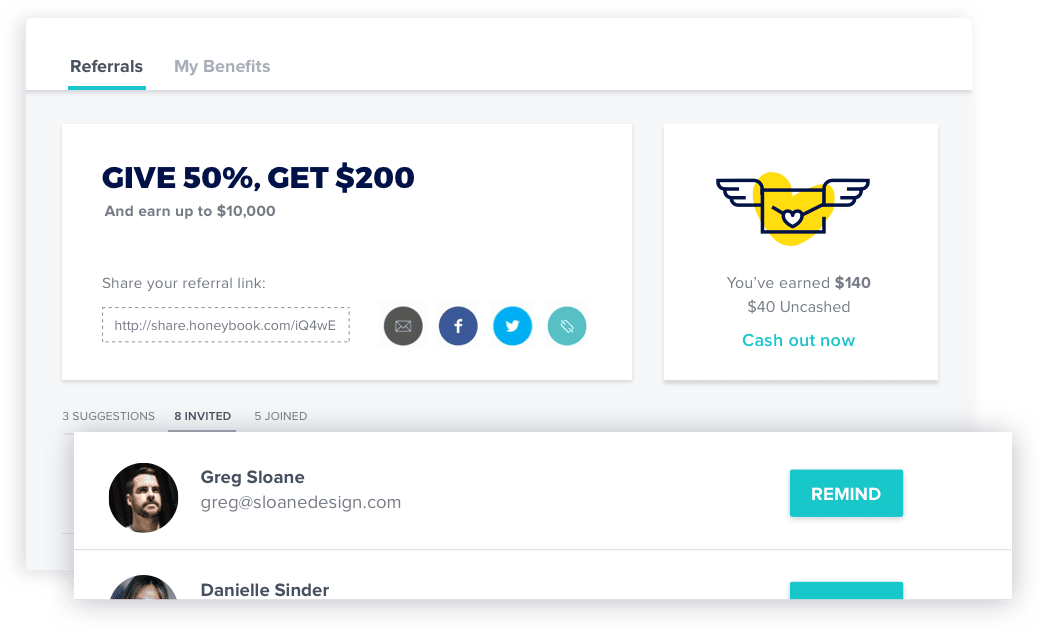 Track Your Invites
View pending invites, send reminders, see who joins HoneyBook, and check your earnings all from your personal referral dashboard.
Go to My Dashboard
How it works
Invite Your Network
Share your unique
referral link.
Track Your Invites
See who uses
your referral link.
Earn Big
Get cash when you
bring in a new member!
Not a member yet?
Join HoneyBook today and start earning.
Learn more on our FAQ page or Click here to contact us