Learn six things you can start doing today to politely remind your clients to pay so you can maintain a predictable income without burning bridges.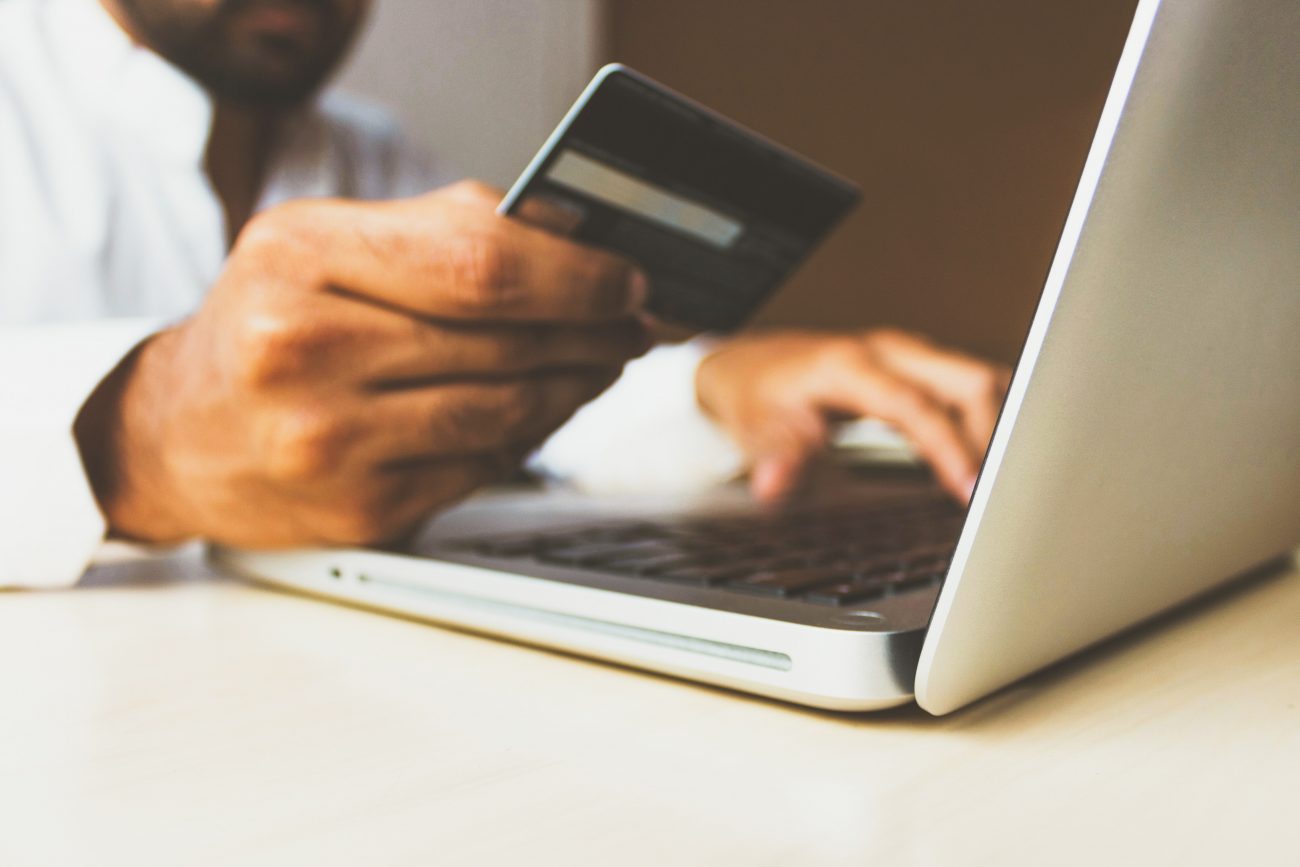 While nobody likes to chase after their clients to get paid, it's just a natural consequence of running a business.
Reminding a client to pay their outstanding invoices is as much of an art as it is a science. In some ways, it's a skill you have to hone over time. But there are also some surefire strategies and tactics to increase the likelihood that your clients will read and act on your payment reminder messages.
In this guide, we'll teach you how to remind clients to pay the invoices you've sent. We'll also provide you with examples of payment reminder messages, and we'll give you some easy ways to automate the reminder process.
Let's go!
Tips for Politely Reminding Your Client to Pay an Invoice
When you're sending reminders to your clients to pay their online invoices, it can feel like you're being annoying. But in reality, asking for timely payments helps to establish yourself as a professional and show that your time is valuable.
Avoiding outstanding payments is especially important for your cash flow. When your clients pay on time, you should know how much revenue you'll have at different points throughout the month, which helps you prepare for expenses.
Here are some best practices for how to remind a client about payment without ruffling any feathers.
Tip #1 – Send a series of payment reminder emails
The best way to remind your clients to pay an invoice is to send them a series of payment reminder emails.
Unfortunately, if you have a lot of clients, the time it takes to send dozens of payment reminder messages will add up quickly.
By using a payment reminder software like HoneyBook, you can make your life much easier by automating email templates to send out on a predetermined schedule. For example, you can send a polite email reminder for payment a week before the invoice is due, on the day the invoice is due, and two days after it's due if the client still hasn't paid.
Sending a series of payment reminders can feel like overkill at first, but in most cases, your clients will appreciate the reminders—especially if the reminders provide them with a link to pay your invoice online with an online payment software.
In your payment reminder emails:
Use clear subject lines

Re-attach the original invoice

Write in a friendly tone, even if payments are late

Make the payment due date clear, and reiterate the payment terms they agreed to

Remind them how they can pay, and list the payment methods you offer

Provide clear details of the work completed
Once the client's payment is late, you can also include any previously agreed-upon consequences of a overdue payments—but don't sound too threatening.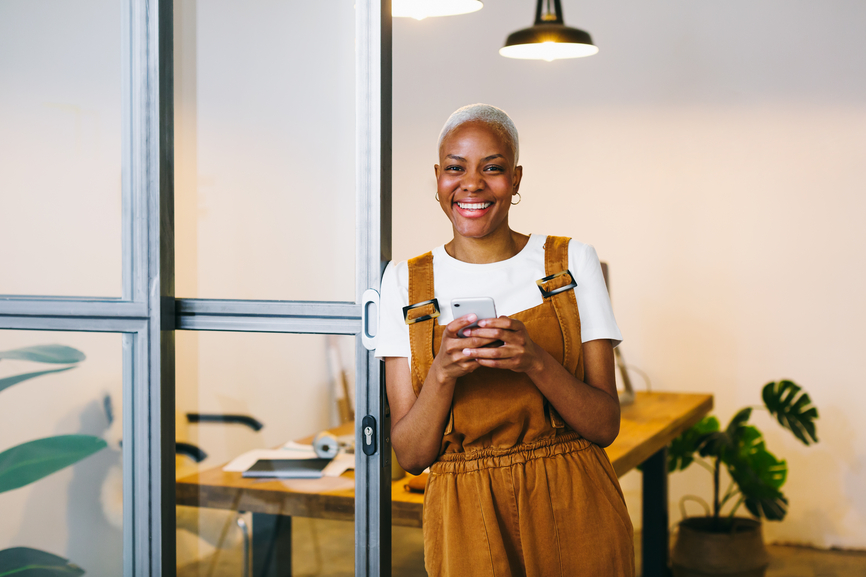 Tip #2 – Use both personalized & automated emails
When it comes to payment reminder messages, let automated emails act as a neutral ambassador on your behalf.
You might be asking: Aren't automated messages impersonal?
Well, yes! And that's exactly the point. It saves you from looking like the bad guy.
If a client has to be reminded of a late payment, it's less embarrassing for them and less damaging to your relationship if it comes from anyone other than you.
If you don't want every email to sound automated, HoneyBook's online invoicing system allows you to create an email schedule that includes a mix of both personalized and system emails (although in reality, they all come from an automated system).
If you need help, you can use a HoneyBook Pro to help you draft the perfect reminder email and ensure those same emails are sending at just the right time.
But what if reminder emails aren't enough?
Tip #3 – Ask your client to confirm receipt of the invoice
If you've yet to hear back from your client about their late payment, check in with them to make sure they've received the invoice.
Sometimes, a late payment is as simple as an email getting buried in someone's inbox or a typo in the email address.
For example, you can send a polite reminder message like this:
Hi James,
I'm just checking in on this invoice for $1,000 that was due last week. Can you confirm that you received the invoice?
Thank you!
Maria
Tip #4 – Call your client
If emails aren't working, it's time to pick up the phone. Sometimes, a two-minute phone call is all it takes to get a payment issue resolved.
When calling your client:
Introduce yourself (if needed)

Clarify you're calling about a late payment

Speak clearly and professionally

Give your client the benefit of the doubt

Be polite (even if your client isn't)

Summarize what was agreed to on the call before hanging up
Try to avoid asking why the payment is late, but you can offer to provide any additional information needed to make the payment happen.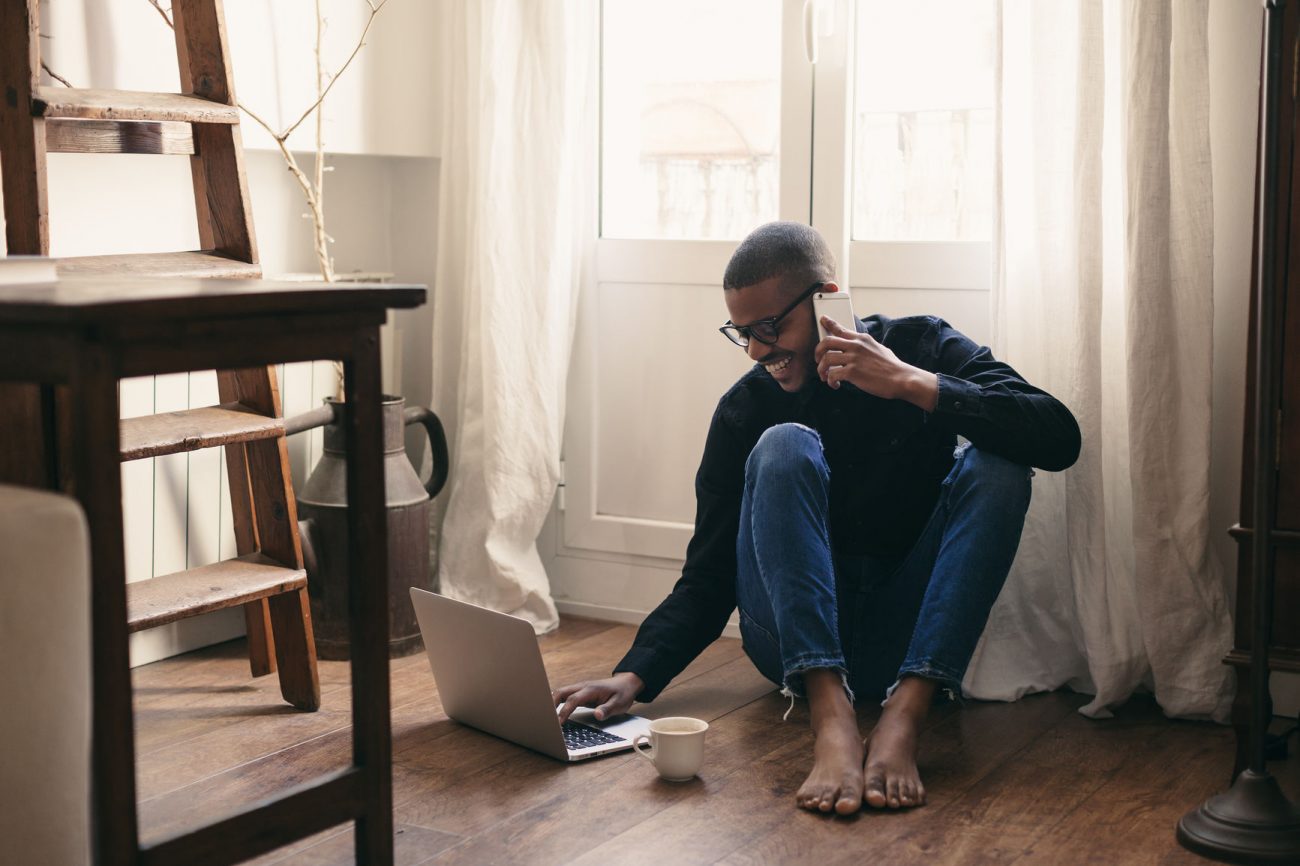 Tip #5 – Text or message your client on social media
If you think your client only needs a gentle nudge to pay and you have a pre-established relationship over text, a simple text message may suffice.
For example, you could write:
Hey James! How's it going? Can you let me know when you expect the most recent invoice to be paid? I appreciate it, thanks!
Or, if you already have your client on social media (preferably LinkedIn), you could send them a direct message. But don't add them on social media just to remind them to pay. That won't be received well.
The key thing to consider when navigating how to remind clients to pay: reach out to your clients on the platform they use most often or where they have previously been most responsive.
Tip #6 – Try mixing up when you send reminders
If you've emailed, called, and texted, it may just be a case of your client always being busy when they receive your messages.
Try varying when you send your reminders, whether that's time of day or day of the week. For example, sending an invoice on a Saturday night may end up deep in your client's inbox by the time Monday morning rolls around.
If you're automating your reminder emails, set them to send at different times of day.
For more tips on collecting late payments, check out our blog on what to do when a client doesn't pay.
Example Payment Reminder Messages
As mentioned above, it's best to send your client a series of payment reminder messages encouraging them to pay on time rather than waiting until the payment is already late.
For example, you could send payment reminders:
One week before payment is due

On the payment due date

Two days after payment is due

One week after payment is due
Here are a few payment reminder message templates you can send to your clients: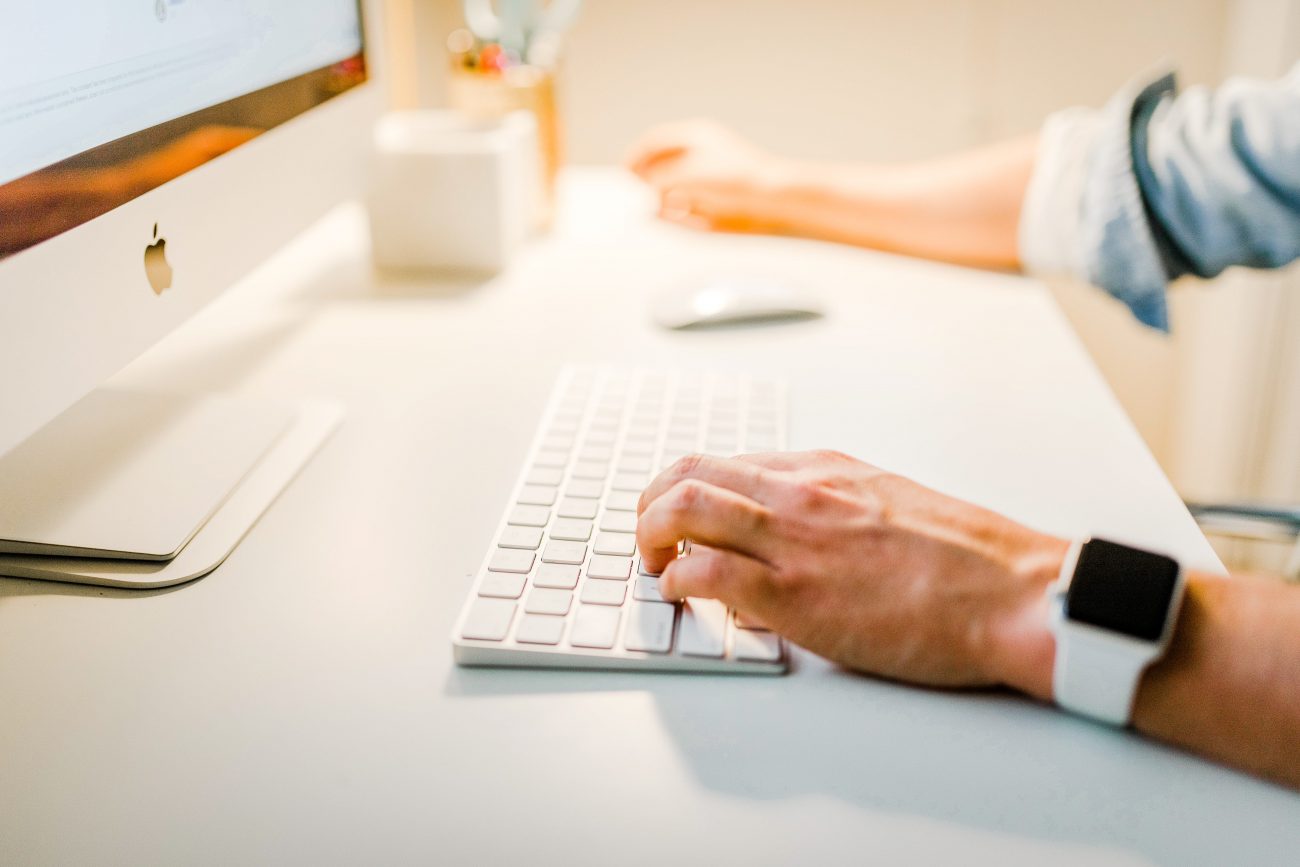 Example #1 – Upcoming payment reminder
Here's an example email sent one week in advance:
Copy/Paste Template:
Upcoming Payment Reminder
Hi Nick,
I hope you're doing well! This is a friendly reminder that invoice #25, totaling $1,234, is due for payment on October 25th—one week from today.
Please feel free to contact me if you have any questions about the invoice or payment details.
Thank you,
Jeff
Example #2 – Due date payment reminder
If you need to send a payment reminder on the due date, you'll want to include more details to make it easier for the client to pay you:
Copy/Paste Template:
Due Date Reminder
Subject: Payment Reminder: Invoice #25 – Due Today
Hi Nick,
Hope you're doing well. This is a reminder that invoice #25 is due for payment today (October 25th).
To remind you of the details:
Project name: Blog posts
Due date: 10/25/2020
Amount: $1,234
I've reattached the invoice for your convenience. Payment can be made by direct deposit, bank transfer, or check.
Best wishes,
Jeff
Example #3 – Late payment reminder
If the payment is late, you can use a more stern tone while still staying neutral and friendly. If applicable, you may want to include any consequences of late payments.
Copy/Paste Template:
Late Payment Reminder
Subject: Payment Reminder: Invoice #25 – One Week Overdue
Hi Nick,
As per my email reminders, payment for invoice #25, totalling $1,234, is one week overdue. I've reattached the invoice for your convenience. Payment can be made by direct deposit, bank transfer, or check.
Please note that a 5% late fee will be applied if the payment is not made within the next 2 business days.
As always, let me know if there's anything I can do to help!
Best wishes,
Jeff
For more examples, check out our blog on how to write payment reminder emails.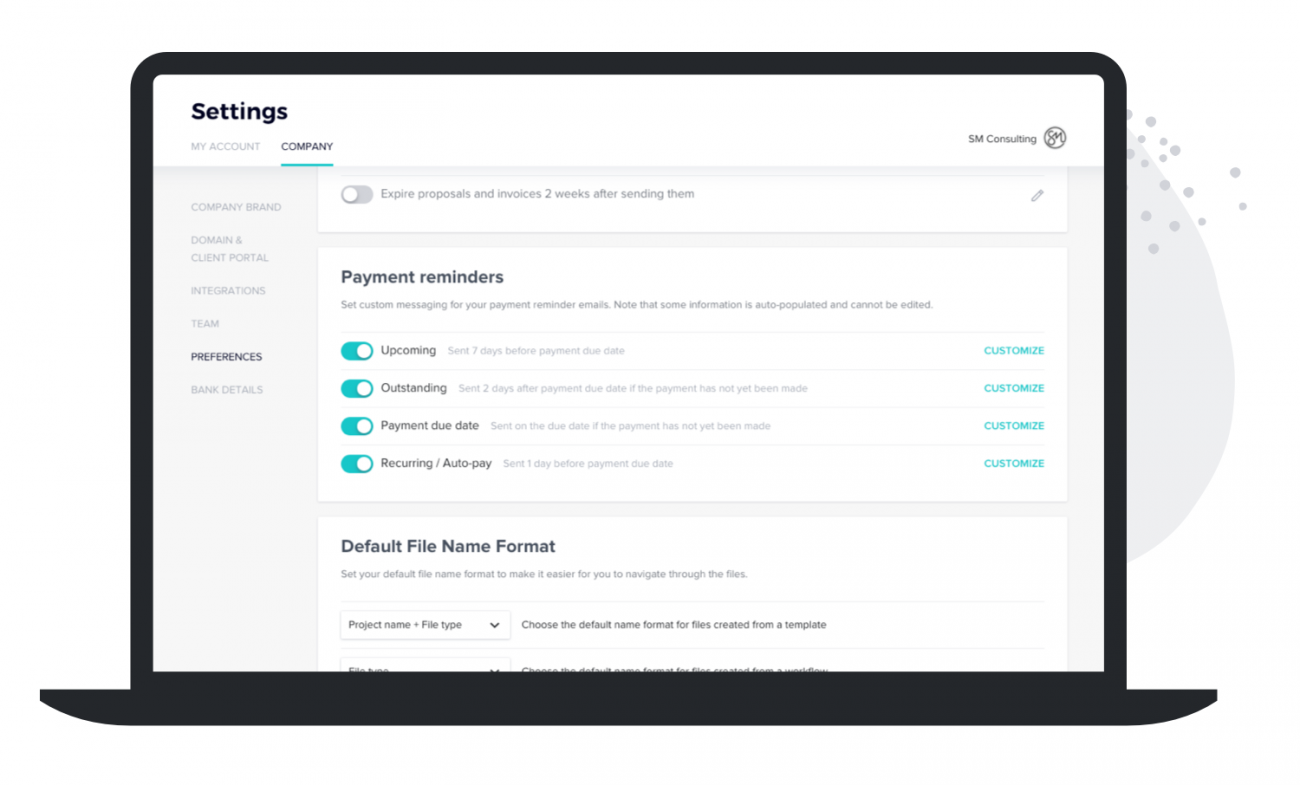 How to Automate Client Payment Reminders
By sending automated payment reminders, not only do you save yourself time, you increase your likelihood of getting paid on time. It also saves you from having to manually keep track of all of the invoices you have floating around and when they're due.
HoneyBook makes it easy to schedule payment reminders. With HoneyBook, you can customize which automated reminders are sent as well as the messaging contained within each reminder.
With HoneyBook, you can automatically send out:
Upcoming reminders: 7 days before the payment is due

Day-of reminders: On the invoice due date

Late reminders: 2 days after the payment was due
For clients set up on recurring payments, you can also send reminders the day before the invoice is scheduled to be paid.
And HoneyBook is much more than a client workflow automation software. It's a complete, all-in-one business invoicing software that allows you to generate and automate client communication, online contracts, files, invoices, and payments.
To get started with HoneyBook, try a free trial today.