There are plenty of ways to take a better Instagram photo and to receive more likes on that photo, but today I'm going to share three very simple tips that will guarantee more traction and double-taps on your photo. Here are three styling for Instagram tips:
Shoot on a clean background. Think about what background you're using for the photo before you snap — don't be afraid to move things around! A simple white board is the perfect blank canvas if you're trying to highlight a product or style a vignette. You can also use a piece of colored paper, wooden floor boards in your home, or clear off a space on your dining table — get creative while sticking to your brand aesthetic.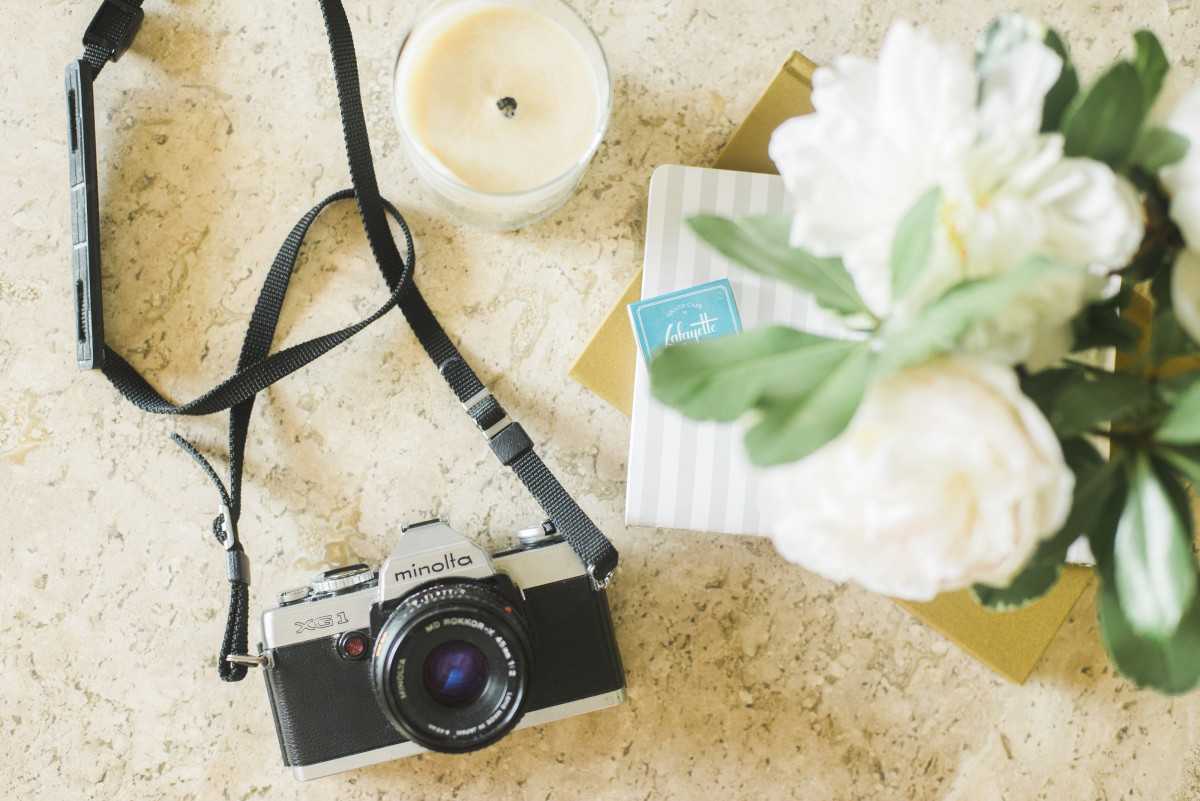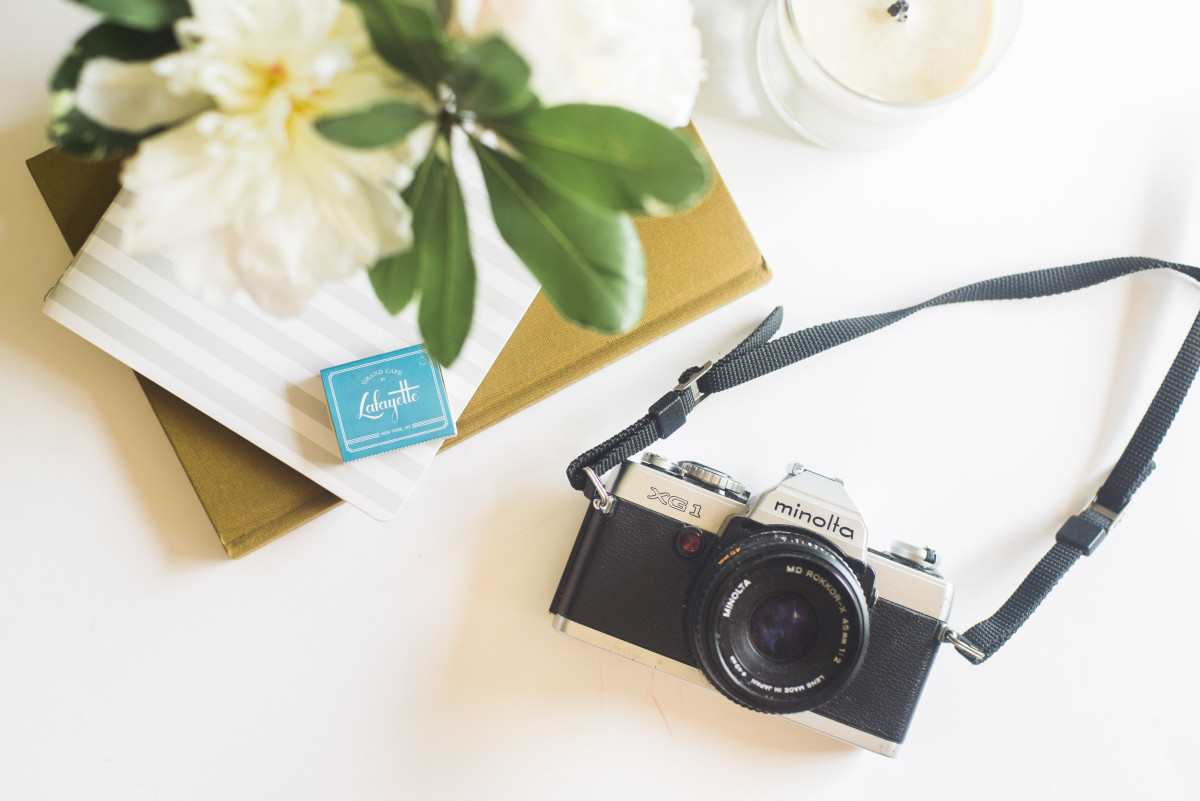 You can pick up a white foam core board at your local craft store (I get mine at the Dollar Store) to use as a background if you don't have a white table or surface. If you're out and about the same rule applies–find a clean background to shoot on. I'll often move my coffee and donut over to a different surface or background in a cafe to get a better photo. You may think this is a little extreme, but if you're using Instagram as a tool to grow your business you have to be intentional about each and every photo you post on your feed.
Add flowers! This is a not-so-secret trick of mine (and many others) and might be the easiest. Any photo you post with a flower will get more likes than the same photo without flowers — trust me on this! People love pretty, so feed them what will make them happy! 

Create an eye-catching layout & blank space. As followers quickly scroll through their Instagram feed, they are bombarded with hundreds of images and your goal is to publish a photo so captivating that they'll have a desire to pause, look at it, like it and hopefully click over to your profile for more. In order to make your image stand out from the hundreds you need to create an eye catching layout. The easiest way to do this is to add blank space to your image — it can be at the top, on the sides or the bottom.
Take a look at the difference between utilizing white space to create a more eye-catching layout with the same items.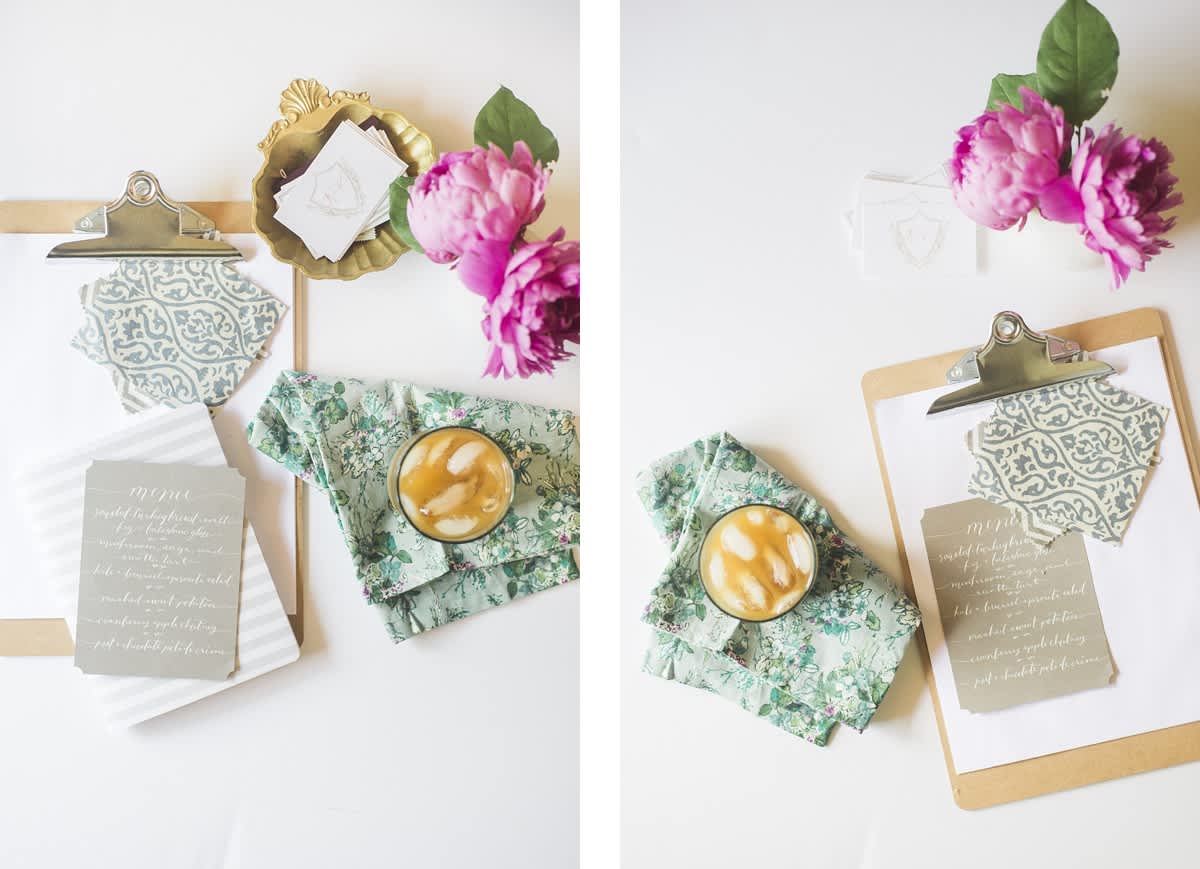 So go ahead and give it a shot! Spending a little extra time styling your Instagram feed can go a long way, especially if you have to post similar items or products repeatedly. It will give your feed a fresh and creative look. I think you'll also be surprised to see how many things you have around your house that you can use to help style a picture.
What's your favorite tip for styling an Instagram photo? Leave it in the comments below!
Learn more and grow your business with HoneyBook's all-in-one marketing consultant software.