Learn how to differentiate between branding, marketing and advertising and how to use each for your Independent business. Create unique strategies that help you gain new audiences and convert them into clients.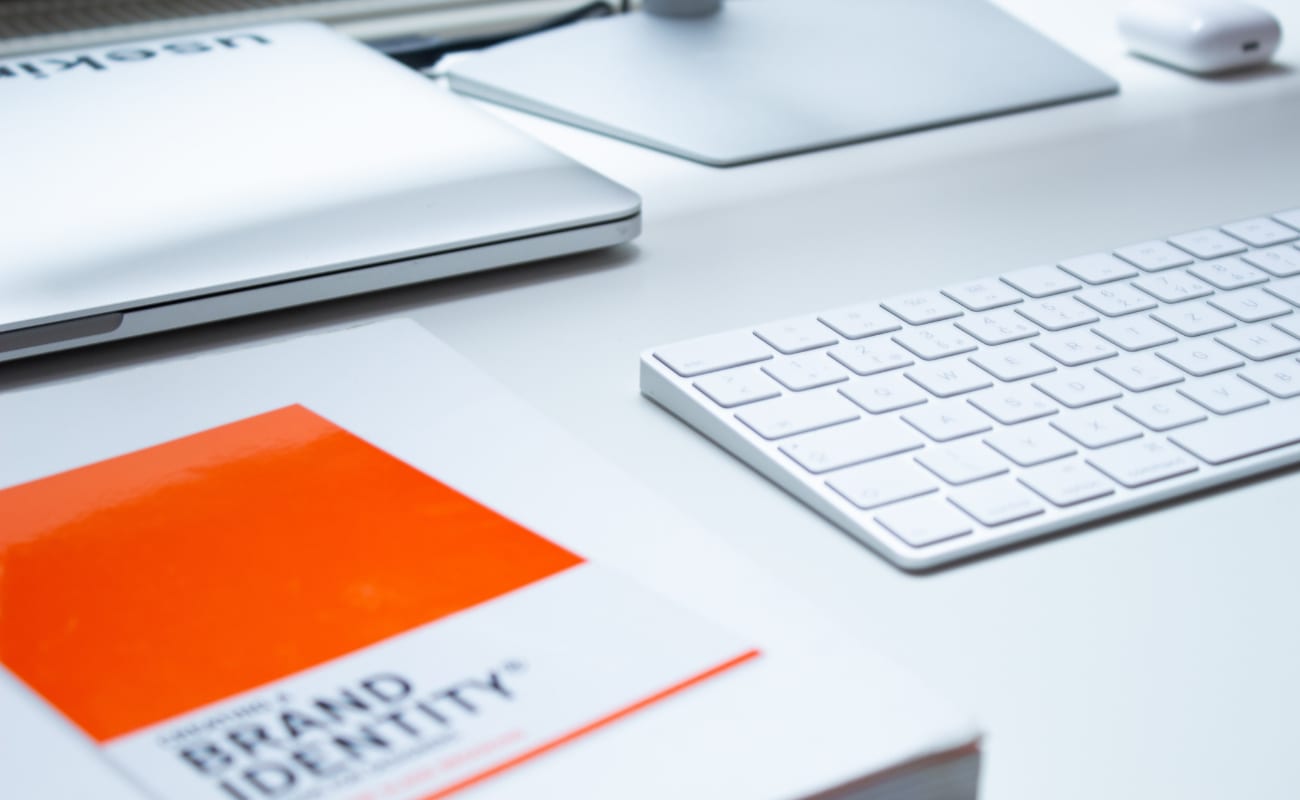 For new Independent business owners, you probably know you need branding, marketing and advertising. You likely understand some of the features of each– branding might make you think of your logo, while advertising these days is most visible through paid posts on Facebook and Instagram. 
There's more to each, and there's even an overlap with all three. You need to understand the difference between branding, marketing and advertising to be able to communicate effectively, find new clients and ensure they remember your brand. 
Learn more about these three pillars of business in order to build a better strategy. 
What Is Branding?
To put it simply, branding is the story that your brand tells. It's your definition of who you are and what your company stands for. It's all of the efforts combined to shape the public's perception of your company.
Brand elements include your color palette, fonts, logo, brand voice, client experience and more. When you create a brand, you're determining the way you communicate with customers, the design of your product and website, and so on. 
To help differentiate more between the three, keep in mind that you should incorporate your branding into all your marketing and advertising efforts, but your marketing efforts and business advertising are separate strategies to gain new clients. It is also extremely important to incorporate branding in all of your client-facing communications and documents, since clients will associate their experience with your brand.
To incorporate your brand into an excellent client experience, you can use a small business management platform like HoneyBook that lets you create seamless back-end processes. As you're communicating with clients, you'll also be able to brand every part of the experience, such as your brochures, online invoices, proposals and much more. 
As a small business owner, you likely work in a field with many other similar competitors. Yet, the power of your brand and its identity might be the reason why clients choose you over them.
Still curious what a brand includes? Let's look at one of the most recognizable examples of two competitors creating separate, unique brands– Apple and Samsung. 
How Apple and Samsung Create Their Brand Awareness
Are you an Apple person or more of an Android user? Why? 
Personally, I use a Xiaomi smartphone because it's very affordable and comes toe to toe with other popular smartphones in terms of features.
But there's no denying that Apple is one of the biggest companies ever, and their branding played a big part in that. What makes them so different? 
They focus on evoking feelings. Even though I prefer Android, I can't deny that it feels great to hold an iPhone in your hand. It's weighty, a bit luxurious, and really powerful.
I can't quite describe it with words, but you feel good when you're using an Apple product. Kind of like you're on top of the tech world. And this feeling alone is why a lot of people stick with Apple. 
And while it relies heavily on their engineering, this evoked feeling is a huge part of Apple's branding. 
What about Samsung? Their phones are equally as powerful, and some of their higher-end products are in the same price range as Apple. How do they separate themselves? 
Samsung's brand is simplicity and power combined. Android is a much more open-ended system that is a lot easier to tailor for the needs of specific users. It's much easier to use third-party programs on than iOS.
Much like Apple, a big part of Samsung's branding is innovation and utilizing cutting-edge technology. 
Which would you choose? As I mentioned, I'm more of an Android guy for the simplicity and flexibility, but I completely understand the position of Apple fans.
Branding is a little bit easier to understand when you scale it down to one person. This is what's known as "personal branding," which goes hand-in-hand with independent businesses. 
Think of the way a solopreneur presents themselves online. Are they funny or more reserved? What types of content do they publish? What areas of expertise do they have? What story do they tell about themselves and what goals are they striving for? Similar to Apple and Samsung, these individual qualities are also what help make up a small business brand.
Marketing
So, if branding is all about yourself, what is marketing meant for? Marketing and branding are pretty easy to differentiate when you think about what your brand incorporates. While the brand is what your leads and clients will think of when engaging with your business, your marketing strategies are how you get in front of them in the first place. 
A lot of people confuse marketing with advertising, but marketing isn't always about making sales. Instead, reaching and communicating with your audience is at the core of marketing.
Marketing is a combination of all efforts aimed at understanding your audience, creating products or services for them, and positioning your business in an attractive way. 
Identifying Your Target Audience
To get started with marketing, you need to look at your target audience. Who are they? What are their pain points? How can you help them with these pain points? How can you reach them?
Developing a marketing persona is an extremely good idea. A persona (or an avatar) is a combination of all the essential traits of your target customer. These traits include gender, age, location, job title, needs and wants.
To make developing a persona easier, you can just look at your top three to five  customers and document their demographics and traits.. 
If you're a small business owner, you likely already have your product or service. But if you're just getting started with marketing, it's a great opportunity to optimize your services for your marketing persona (your ideal clients). For example, if you're a business coach who knows your ideal customer needs help with workflow templates, you can build that into your primary services or create add-on templates that they can purchase at any time.
Communicating With Your Target Audience
After you've determined products and services that align with them, it's time to communicate about your services to your target audience. This part can take on many forms, such as:
Social media marketing-

Utilizing platforms such as Facebook and Instagram for business purposes.
Email marketing–

A very direct form of marketing that usually includes newsletters, business promotions and more.
Content marketing-

Communicating with your audience through a variety of different mediums, including blog content, infographics, and whitepapers, among others.
Advertising (Yes, it's part of marketing. We'll take more about it later)-

Paying someone else or an external platform to promote your product or service. These days, you can advertise via traditional outlets like print and TV or spend your advertising dollars on websites and social media platforms.
Influencer and referral marketing-

Teaming up with social media influencers and setting up referral programs where people get bonuses for referring their friends.
Search engine marketing-

Competing for placements on search engines like Google, whether people are searching for your brand or related topics and services.
Video marketing-

Producing and marketing through video content on platforms such as YouTube. Video marketing for Independent business owners might also include hosting webinars and live streaming on social media. 
To determine which marketing channels to focus on, consider where you gain and convert the most leads. It could be that you're converting leads through email marketing, such as a newsletter users find on your website. Or perhaps your audience finds your blog posts through search engine optimization (SEO), and then inquire directly through a contact form on your website.
One of the most important channels for business owners to focus on is their website, through which they can use SEO and search engine marketing to gain new clients and leads. 
A good-looking website with a lot of monthly visitors and good testimonials serves as an indicator for people that your business is trustworthy. 
But, the benefits of having a great website only start showing once you get onto the first page of Google.
Getting there may take a long time, as well as tons of resources, but in the end, the benefits are very much worth it. You will need to invest in search engine optimization, which means writing quality content, improving your website performance and encouraging other websites to link to your website.Having lots of websites link to yours will both boost your traffic and help you get on the first page of Google. 
Marketing never really ends – as long as you're running your business, you'll be creating marketing campaigns across different channels. Everything from finding your audience to optimizing your services and figuring out ways to attract new clients is considered marketing.
Advertising
As I mentioned before, advertising is part of marketing. And while you can do a lot of marketing on your own without any kinds of monetary investments, advertising is all about having somebody else promote you for a payment.
There are countless forms of advertising, including:
Social media advertising

Paid search advertising

TV advertising

Print advertising

Direct mail advertising

Native advertising

Display advertising

And many more
You don't need to rely on advertising in your marketing mix to succeed. But, when executed well, you can use an advertising campaign to reach audiences you may normally struggle to reach.
The biggest downside of advertising is it can get quite costly, so it may be inaccessible for smaller businesses for quite some time. It is also not easy to craft a good ad campaign that actually captures the attention of your desired audiences.
Also, all advertisements are legally required to be marked as such, even when you're using influencers for ads. People are naturally skeptical of everything that has a big "AD" slapped on top of it, so this is another factor that you have to keep in mind when designing your ad campaign.
Before considering advertisements, you should spend a considerable amount of time researching your audience, as ads only work when they are delivered strategically to your targets. Anybody that doesn't have even the slightest of interest in what you're selling will simply ignore it, and you will spend precious resources on a poor ad campaign.
So, What's the Difference Between Branding, Marketing and Advertising?
To sum it all up, you need marketing, advertising and branding when you're building your business and growing it.
Branding is all of your actions taken towards shaping an audience's perception of your company (logo, design, brand story,

brand voice

).

Marketing includes everything from finding your target audience, shaping your services for them, and then promoting your services in a way that will attract your target customers. 

Advertising is paying somebody else or a platform to promote your service/product for a monetary benefit. 
The reason why so many people can confuse these three between each other is because these things cannot exist without each other.
Advertising in a sense IS marketing, and there can be no marketing without branding. In addition, a lot of the time, these three concepts are all utilized at the same time.