Hitting send on an invoice email might seem like the fastest way to get paid, but it actually ends up costing you time and money. You can't track it, you have to remember to follow up and you have to wait for checks via snail mail. Luckily, there's a better way.
Using an Invoicing Tool, Like the One in HoneyBook, Can Help You: 
Why Our Members Love Our Invoicing Tool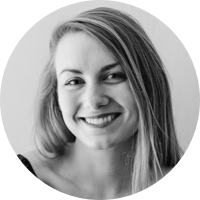 "The invoicing, the contracting, the templates, the concierge service – ALL make it so easy to run my business. I was doing everything through countless free apps and consolidating it into HoneyBook has changed the game for me. I spend less time doing the admin tasks and I appear more professional. I will recommend to any friend that is struggling with the admin side of their business."
Sarah Mattozzi
Sarah Mattozzi Photography
Try an Invoicing Tool, Get Paid Faster
Get out of your email and into an invoicing tool to streamline your invoicing process and free up your time.