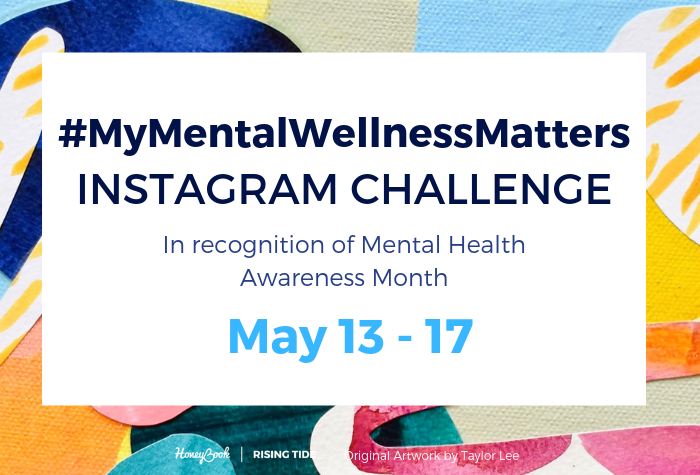 Our own mental health is not easy to talk about openly—at least not for everyone. But it is something we all struggle with at one time or another. This month, in recognition of Mental Health Awareness Month, we wanted to inspire an open and honest conversation around mental wellness and the importance of self-care for small business owners.

We'd like to invite you to participate in our 5-day Mental Wellness Instagram Challenge!

The challenge will run from May 13-17 and will include daily prompts, tips and free resources.
JOIN THE CHALLENGE
To participate:
Follow @RisingTideSociety and @HoneyBook on Instagram
Screenshot the daily Instagram Story prompts and repost with your answers, starting May 13
Tag @RisingTideSociety and @HoneyBook and use the hashtag #MyMentalWellnessMatters
Ready to prioritize your mental wellness and self-care?
Find the prompts in this month's guide. 👇