HOW Q1 CAN SUCK YOUR ENTHUSIASM
We've all been there.  We've made our New Year's resolutions and business goals, and THIS year, we are going after them.  And, we're going to make it happen!
I've been there.  Six times in fact.  And every single stinkin year, I'm on the floor in a puddle by mid-January with my husband desperately trying to remind me that this is how it "ALWAYS IS".  So, this year, in the midst of the crazy, I did something quite odd for me.  I left, I went to the local Y and dove in, quite literally for a 30-minute mental break.  As I was swimming laps that afternoon, my anxiety and my husband's words played over and over.  And, I started to believe that maybe, just maybe, after six years in the wedding industry, he was right. Ha!
So, I decided to prove it to myself, and everyone I could share this information with.  I decided to use what I found to propel not only myself and my team forward for the year ahead, but to encourage anyone who would listen.  Because when January 31st comes and you haven't met all your goals for the year, it's okay to take a deep breath and remember that they are just that, goals for the YEAR.  And, it's okay if you didn't crush them in the first month – or heck the first quarter!
Below you'll see two graphs from 2016 for my own business.  I made these to provide hope and perspective for anyone and everyone in the industry.  The information I used to make these was gathered from locations nationwide, so it's not location specific.  That said, obviously booking season fluctuate between locations and vendor categories.  So, if you've been in business for over a year, I totally encourage you to step back from the day to day and take an hour out of your day and pull these numbers from your own business.  I promise they will blow your mind and give you perspective and encouragement.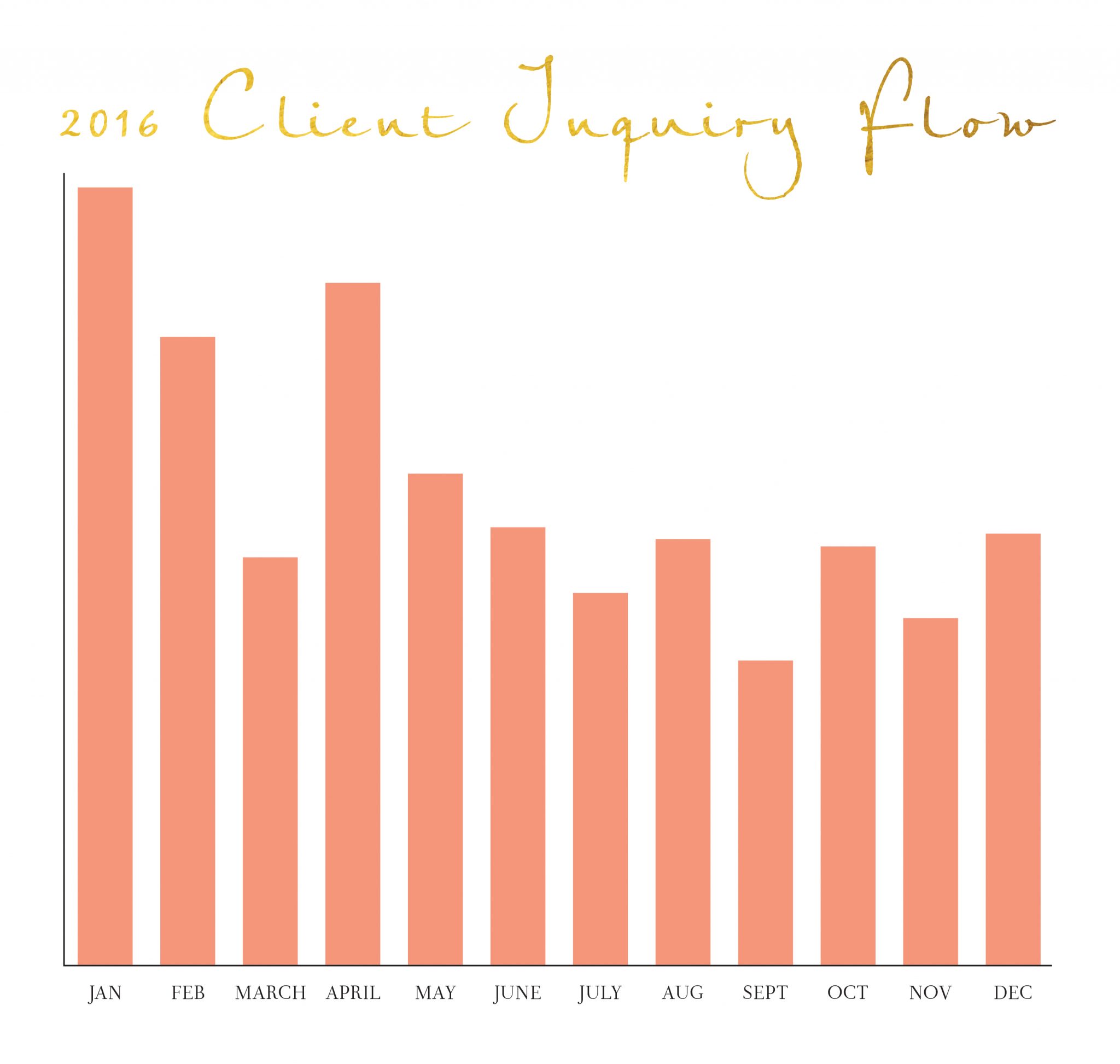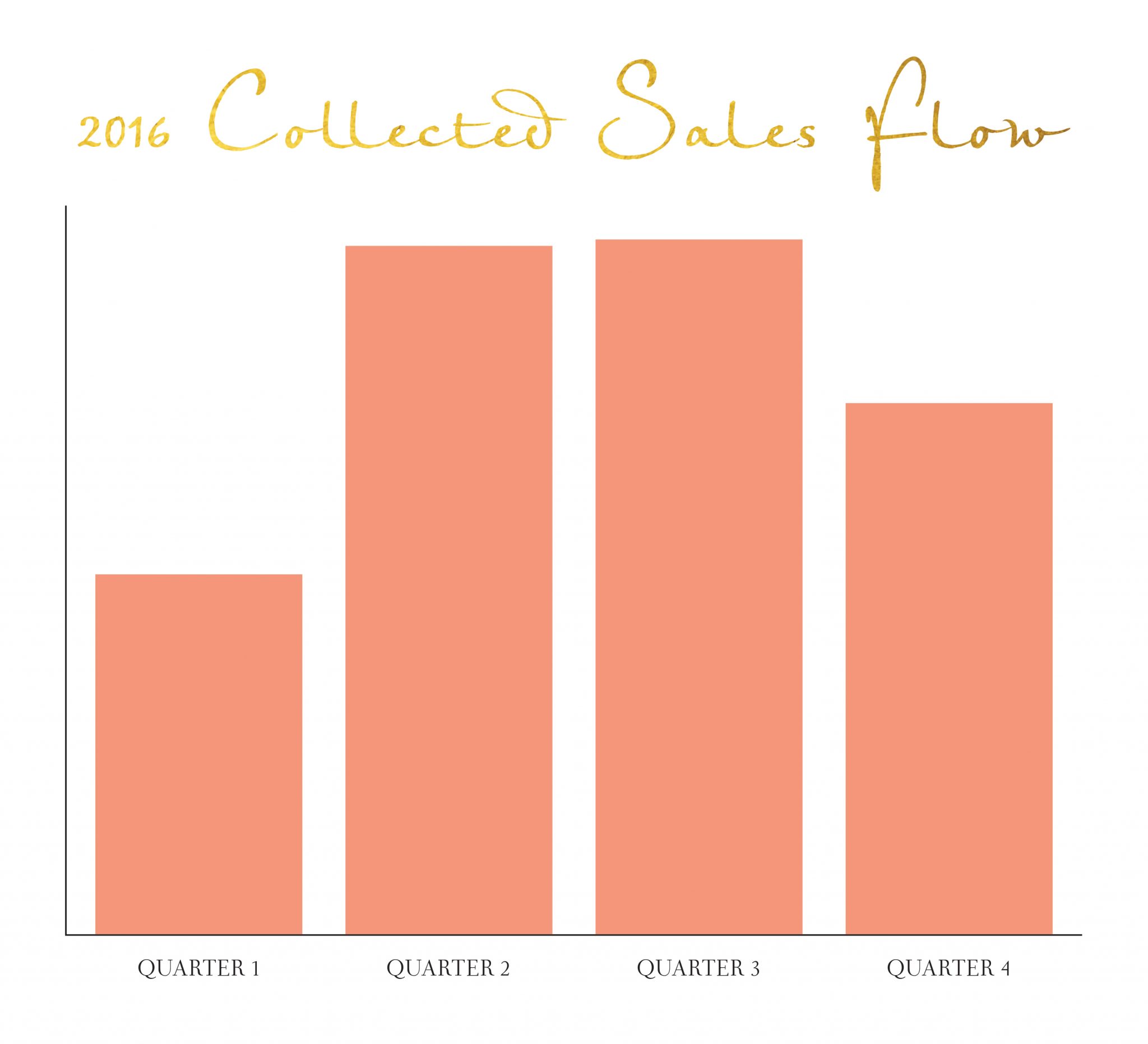 We're learning a few things from our numbers, and I'm happy to share them here.
· Yes, January is a HUGE month for inquiries, but the lead / booking season easily extends through June for a healthy business.  So, don't sweat it if you're not fully booked yet!
· Q1 is actually our lowest quarter in collected sales. Crazy, right? But, with most of our weddings being in the spring, Q2 and Q3 is consistently larger.
· Being prepared for high and low-income seasons is key to staying in the game.  You don't want to be caught off guard financially in months where leads are not coming in as frequently.  So be sure stash something away for your slow season!  Believe me, you'll be so glad you did + ready to actually enjoy some down time, which is key to survival in such a fast-paced industry.
· A freebie: Based on past experience, not hard numbers, we generally see leads who are more serious about booking in April and May.  We believe that this is because these leads have been in the market for a bit and are ready to pay + hire!
So, keep your chin up, and take a deep breath!  I know you've got a great year ahead of you friend!
Cheers!