September was an exciting month here at HoneyBook. Take a look below to see the new features we've released and learn more about the projects happening within the community.
A new way to share your direct link
Once you've customized your contact form to your heart's content, you'll want to put that baby to work right away — so what happens if you don't have a website on which you can embed the code?
Sometimes, the simplest answer is the best — just share a link.
Your contact form direct link is exactly that: a link that leads directly to your contact form, with no embedding required at all. You can share this link over email, on social channels, text, or marketing materials. Just head to your contact form, customize it, and grab your link to share!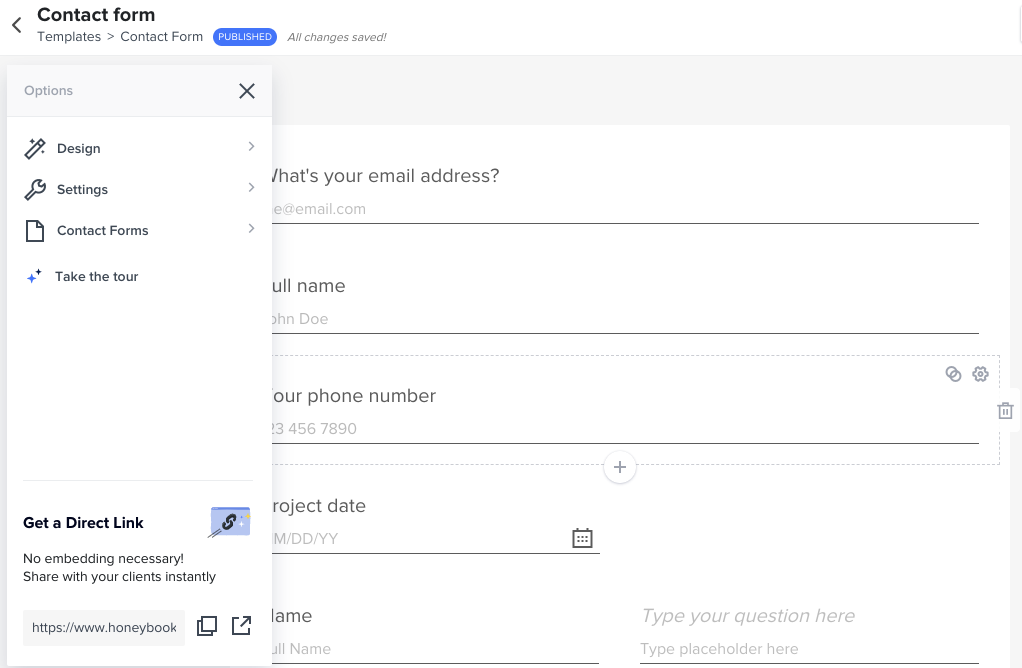 Apply for UPWRD
UPWRD is a HoneyBook community that doubles as a business development accelerator. Through intensive learning, UPWRD creates opportunities that accelerate the growth of established businesses through three main avenues:
Access to high-quality content and speakers
Connections to other established businesses in a mastermind group setting
Elevating your career status to a thought leader
This program was started in early 2019 and currently has over one hundred alumni, but we are excited to expand. If you have at least three years of business experience and are looking to rise to the next level, join our waitlist. We've just reopened applications!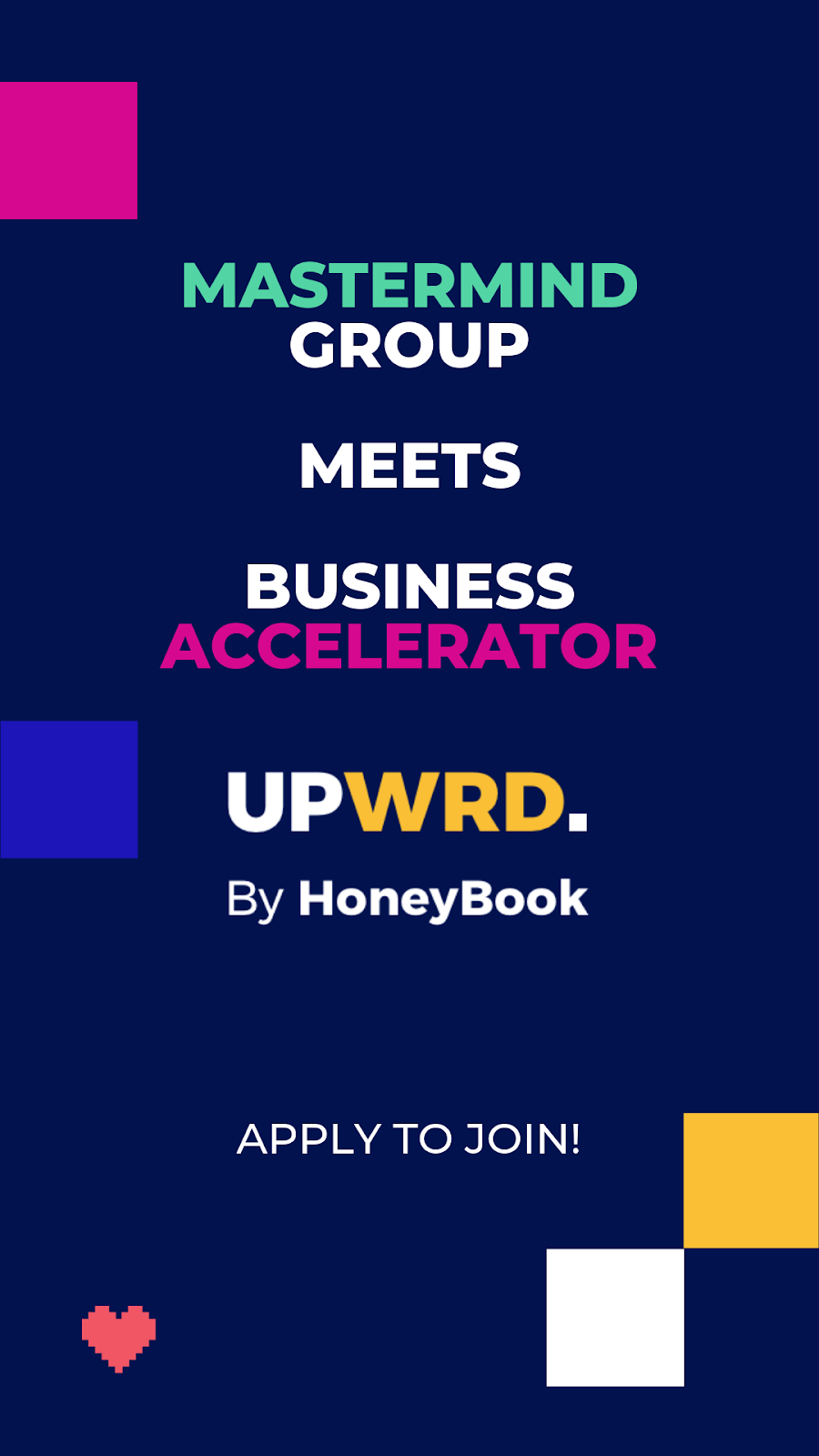 20 On The Rise
It's that time of year! Our second annual 20 On The Rise is underway, and we are so impressed by the many nominations we received.
20 On The Rise is a curated list of creative entrepreneurs who are making waves, raising the tide and rocking their respective industry with their hard work, passion, and creativity. The list is broken down into six categories, with 20 finalists selected for each.
The finalists are selected based on their empowerment of others, impact, purpose, and passion — this is not a popularity contest, but rather a celebration of inspiring individuals.
The 20 On The Rise 2019 finalists will be announced on October 15, and we are so excited to celebrate our distinguished winners.
[CTA_A title="Pro tip of the month: Utilizing the contact form
"]
Did you know you can automatically capture leads in HoneyBook when someone inquires on your website or through your direct link?
When someone fills out your contact form, a project is automatically created in HoneyBook for you with their basic details filled in. If they select a date, it will automatically add their project to your calendar as 'tentative,' and update to 'booked' once they sign or pay you.
Want to respond quickly to new inquiries?
You can assign different automations to specific answers on your contact form. That way, your client quickly receives a custom email that is relevant to the services they inquired about.
The contact form kicks off communication between you and your client. It helps you put your best foot forward and book more clients. Make sure you customize your form and embed it on your website or share your direct link today!
CUSTOMIZE MY CONTACT FORM
[/CTA_A]
Learn More: 5 Contact Form Mistakes & How to Fix Them
Until next month…
We hope you're as excited as we are about our new features and updates. You can find out what's new in our monthly release notes on the blog and in our monthly member newsletter. And please keep giving us feedback at [email protected] We build HoneyBook for you and we wouldn't be where we are without your help.
Any questions about the current releases? Head to our Help Center to learn more.
We're excited to continue growing with you!