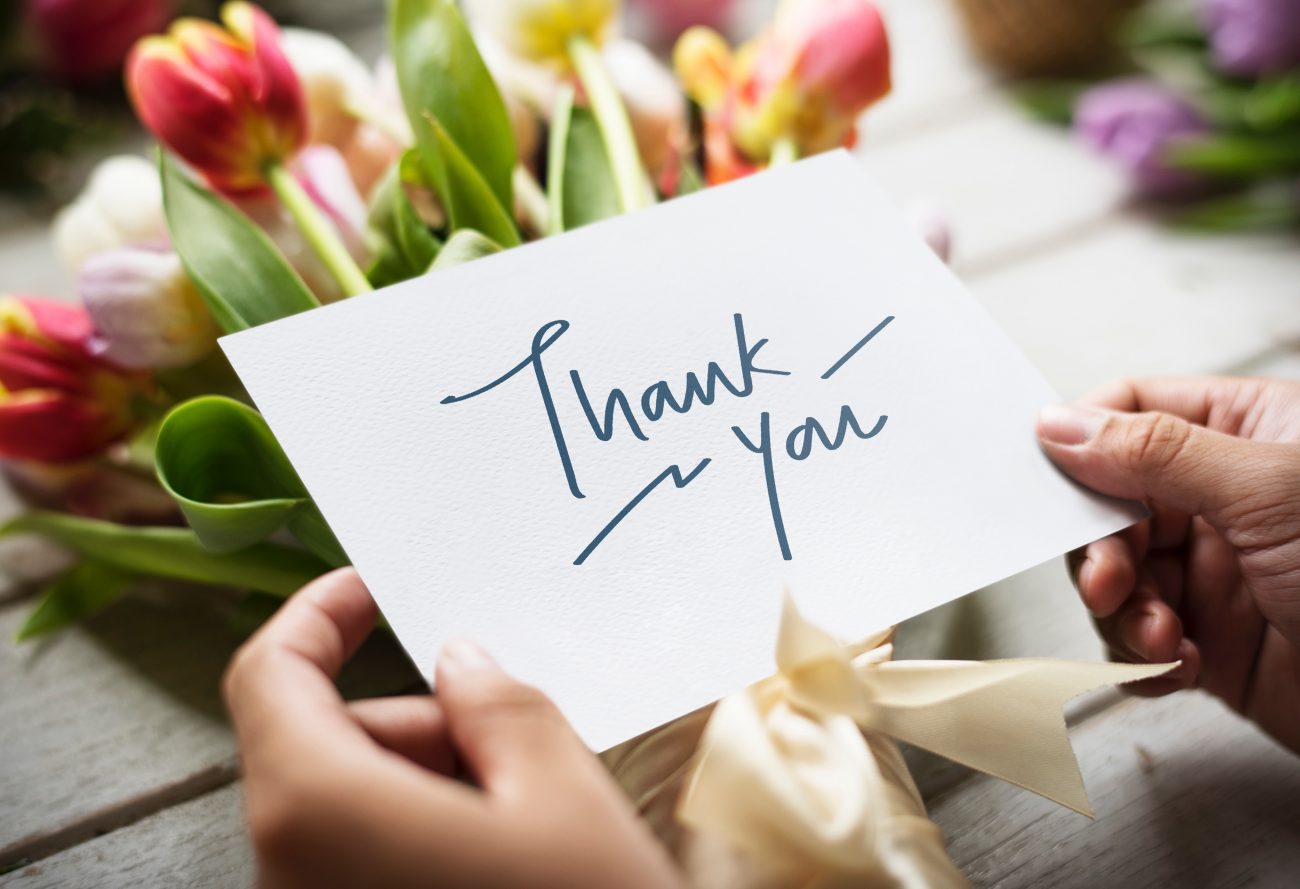 As a personal stylist, I learned a long time ago that it's about being genuine and facilitating trust right from the start. I believe that each client deserves a personal experience, and I've found a way to let the women I work with know that I value that from beginning to end. No matter what industry you work in, the following tips can help you build great client relationships.
Initial meeting/onboarding experience 
Ask questions
I use open-ended questions when chatting with clients for the first time to uncover the deeper problem within their wardrobe. That's because sometimes women enter the call with an idea of their style frustration but are unsure how to explain what they feel. The right questions help both them and me get a better understanding of their needs. One of my favorite questions to ask is "What would make you over-the-moon thrilled if we were to work together on upgrading your style?" Their answer gives me such a clear understanding of their expectations and how they would like to feel. (It's also a plus that almost everyone chuckles when hearing this question.)
Listen intently
The truth is, everyone wants to be heard, and the only way to truly understand your potential client's needs or frustrations is to listen. Listening helps you deliver the best service and provide the right solution/perfect package for each client. Once you can make someone feel like you have truly heard what they had to say, you are already ahead of the game.
Give them an appealing sneak peek
My goal when chatting with a potential client is to make them feel extremely comfortable and confident about my ability. To do this, I always give a preview of what it's like to work with me. Because it's never just about the clothes, I start by addressing any confidence barriers and help them overcome these issues. I also give insight into at least one style frustration during every "style chat", and sometimes I even offer a free body type and color analysis. I like to know that even if they leave the call and didn't hire me, they still learned something new or received something meaningful.
Offer an exclusive service
This can make a big impact when mentioned in the initial meeting. When you can offer something a client can't find anywhere else, you automatically become a go-to for any of your client's friends who wants that service. For example, one of my services gives you access to emerging fashion designers and the opportunity to rent certain high-end pieces from them for events. This has quickly become something people stick around for and it helps to keep my client relationships going long after our first session.
Working experience
Send a welcome packet
After my potential client becomes my actual client, I send out a virtual welcome packet to make them feel valued. It includes some legal tidbits like a contract, but mainly it gives them insight into what to expect and how to prepare for each style session we have scheduled. I also add a little surprise-and-delight trinket to each packet.
Go above and beyond in a way that works for you
Simply put, I give my all in each style session. Over the years, I realized the importance of structuring your package and pricing in a way that allows you to do that. For example, I offer packages instead of an hourly styling rate like many other NYC stylists do. There's nothing wrong with an hourly rate, but I've found that packages not only allow my clients to pay one set price that they're comfortable with, but they often receive extra time. This means that if a closet cleanse takes an hour or two longer than expected, I'm free to go the extra mile based on my client's needs.
Take everything off their hands
Every step along the way, your clients want to feel like you've got this! So, figure out ways that you can ease their mind, take care of small details, and make their time worthwhile. I do this in many ways, such as reserving and filling their dressing room with style-, budget-, and body-type-specific clothing at least an hour before they arrive at our in-person shopping session. After a closet edit, I send out a lookbook filled with photos of all the new outfits we created so that the client can remember them. Lastly, during shopping sessions, I try to never let a client go thirsty by carrying beverages with me.
Follow-up experience
Send birthday gifts and/or holiday treats
I didn't believe how much past clients would love this until I tried it myself. Now, I often send something small and stylish, along with a cute note.
Genuinely check in on them
Before you send a past client a special offer or discount, simply ask them to update you on how things have been going since you worked together. I typically ask how their wardrobe is looking and if they still have any style concerns. I also let clients know that I love to receive photos of any looks they wear or create now that they've received some style help from me. This is not only great for testimonials but also great for helping my clients in the future.
Keep in touch through a group
An online group can be a place where your previous clients could share updates, chat with other members, and get more tips from you! This way, you can stay present in their lives. I haven't actually tried this strategy yet, but I'm so excited to create my group in the new year. (If you have, let me know how this has worked for you in the comments below.)
Want to learn more about building strong client relationships for your small businesses? Get our Ultimate Guide to Client Relationships here.
Plus, 5 more posts you might like: