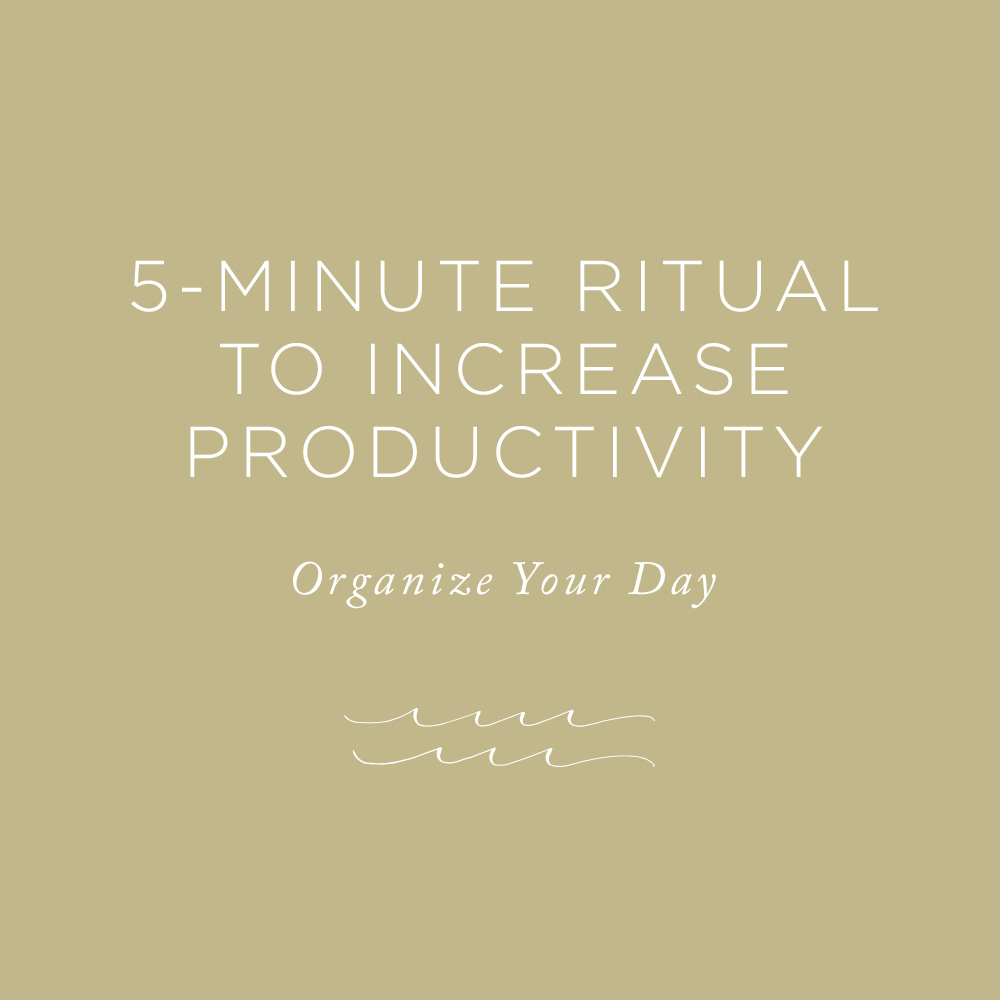 Technology has connected us in ways we never thought possible. We can communicate face-to-face with someone on the other side of the world, lock our front door and preheat the oven all from our phone. We can Christmas shop without putting pants on. Can you imagine explaining any of this to your 10-year old self? Technology has changed everything from the way we work, to the way we communicate, and even the way we think. Unfortunately technology also has us battling many distractions throughout our day.
Avoiding these distractions not only takes willpower, but forethought and planning. We've all glanced at the clock only to realize that 3 hours have passed and we really have no idea what we spent those three hours doing. There was some Pinterest, we read through our Facebook feed one or four times, we probably Googled something, bought something, 'liked' something, and we probably got sidetracked by a few emails that didn't really need our immediate attention. The opportunity to completely derail your day and hinder your productivity is constantly just a click away.
So where does one find this willpower, and how can you better plan your day to set yourself up for productivity instead of an afternoon full of wasted hours? There is one ritual I do every morning that only takes 5 minutes and shapes how the rest of my day will go. It is "the secret" that has allowed me to multi-task with dozens of hats on every day for the past five years. It helps me stay on task and focused, no matter what sort of distractions the world wide web throws my way. I hope that sharing this can help you develop a morning routine that leads to productive days, goal crushing weeks, and record-setting months.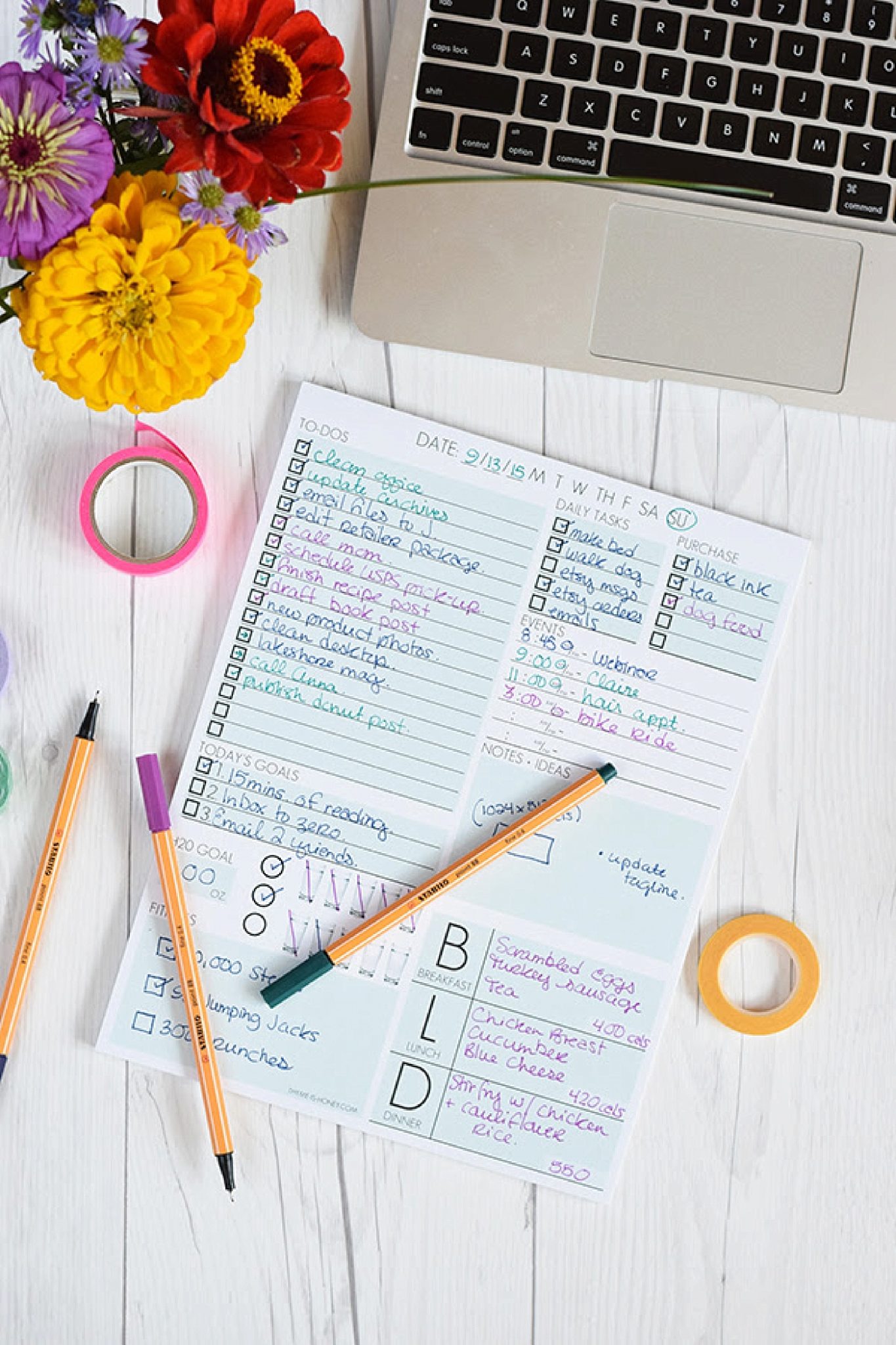 Each morning I set aside 5 minutes (usually while my breakfast is cooking or the coffee is brewing) to sit down and fill out what I call my Daily Page. The layout took a few versions to perfect but over the course of almost 6 years has evolved into a highly versatile tool. You can find my layout on Etsy or you could design your own, customized for your lifestyle and needs. The goal is to provide yourself with a one-page layout that serves as your command center for the day. My design allows me to track to-dos, events, goals, hydration, meal planning, fitness and more all in one place. Unloading all of this information from your head and onto paper is so gratifying, and the power of actually writing it down benefits you in multiple ways.
Writing things down is powerful. When we write something down by hand we reinforce the thought in our mind multiple times. We create a connection to the task that didn't exist prior to writing it out. Having something written down on paper makes you 42% more likely to accomplish it.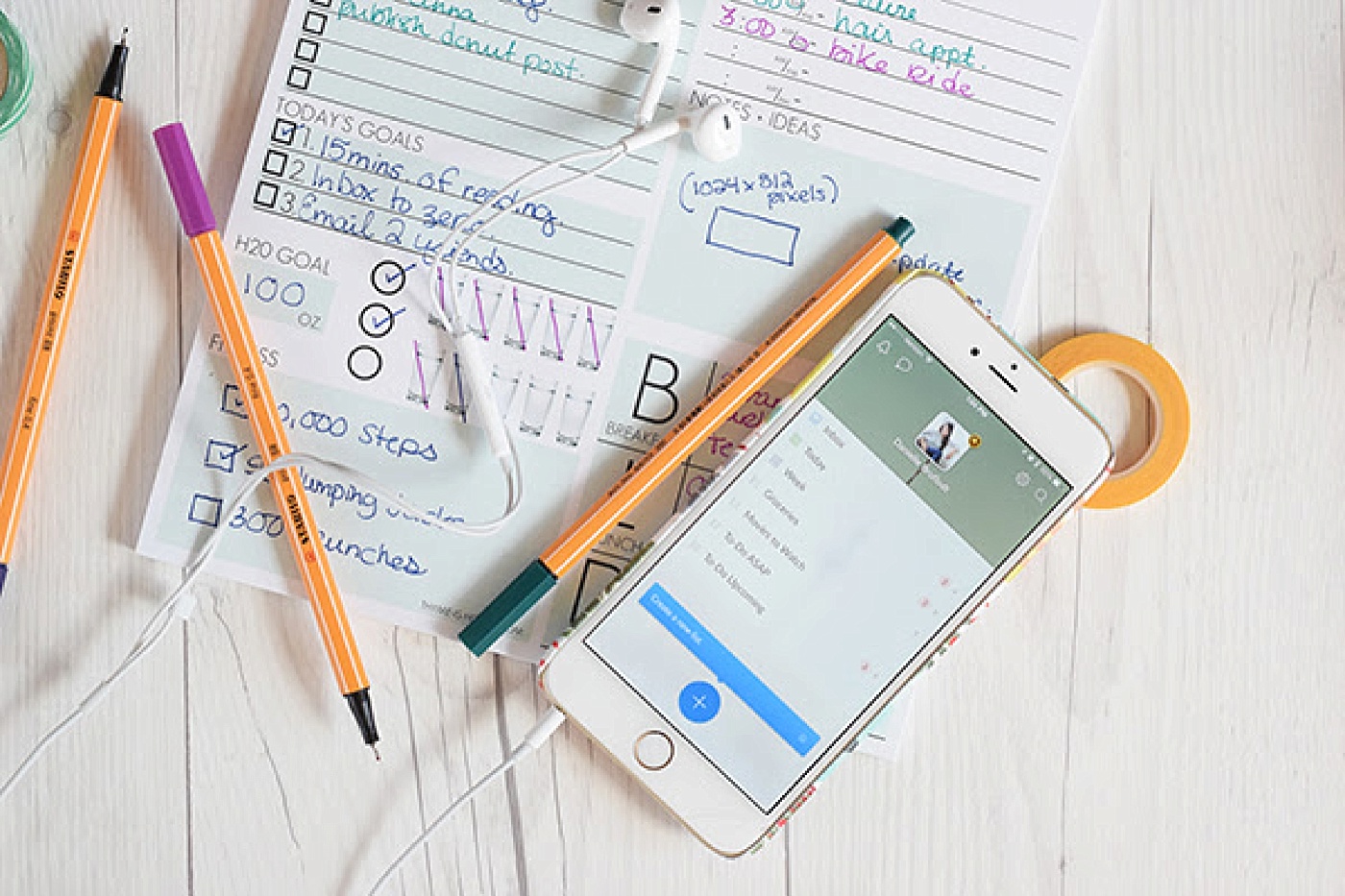 Don't get me wrong, I'm not against technology. I have several apps that I rely on to keep my business and my life organized. I book events and meetings on Google Calendar and organize projects with a tracking tool, but I have experienced the difference it makes when I get my thoughts not only out of my head but also off the computer, out of the cloud, and onto an old fashioned piece of paper.
So my challenge to you is this: design a Daily Page (or grab mine in notepad or digital form for 10% off with code HONEY) and commit to filling out one page daily for 21 days. Use your online calendar and favorite apps as resources to help you get the page filled out, and then focus on the page throughout the day. Get up in the morning and roll out of bed with intention. Take time to cook breakfast. Sip lemon water. Take a walk. Then sit down for 5 minutes and unload all the thoughts, deadlines, appointments, and goals in your head onto paper. I promise you'll feel a great sense of clarity. Your brain will breathe a sigh of relief and your action plan for the day will be clear. Five o'clock will roll around and you'll reflect on your productivity with pride. You'll finish the 21-day challenge and wonder how you ever survived before.