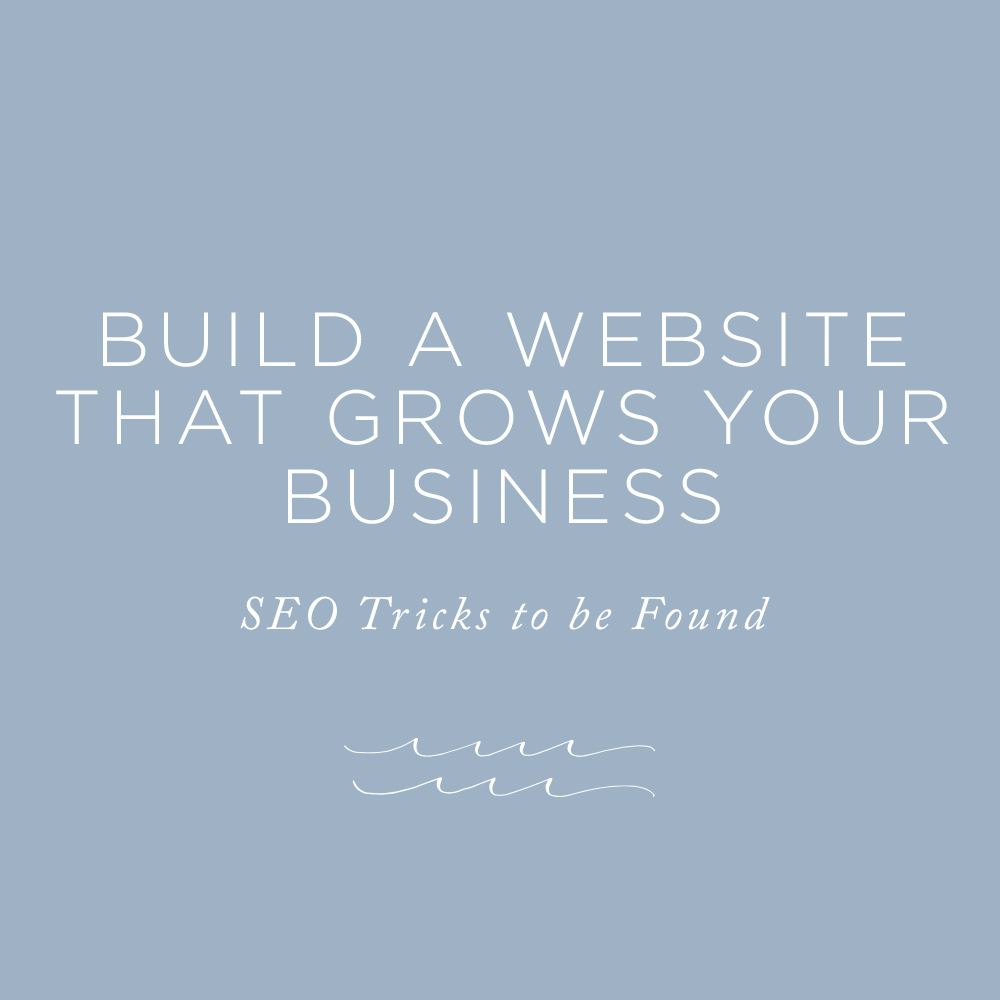 It's exciting to watch Pin counts and Facebook shares from your latest blog post go up and up. It's equally depressing to realize all that hard work resulted in no new clients and zero sales. Creative entrepreneurs have websites and blogs because, heck, that's what a real business does. But standing between a heavily shared blog post and a thriving, sale-driven business is a chasm called window-shopping. The good news is, a few simple tweaks can take your website from pretty window dressing to a sales-generating, business-boosting workhorse.
Get Found
Your website is meant to generate business leads – but only if you fine tune the copy on your website and help search engines know you are out there. Yes we're talking about search engine optimization, but hang with me for a minute. I don't mean super spammy SEO and overly-complicated, make-your-head-spin techniques. We're talking about a down to earth, organic approach. It's doable and gets results. The changes take time to register with search engines, but consistency and frequency will build your ranking and land you on page-1. Here's how:
Decide what potential customers type when they are looking for your service or products. Brainstorm a list of 5-10 phrases.

Visit Google AdWords Keyword Planner (https://adwords.google.com/KeywordPlanner) to see which of those phrases get the most searches.

Narrow your list to 2-3 powerhouse phrases.

Start working your chosen phrases into your home page, sales pages, blog posts, etc.

Using those phrases in page titles, post titles and the first paragraph will get high ranking.
If you take a seasoning salt approach to the key phrases you choose you'll get found on the web, while not overpowering your prose and turning off customers.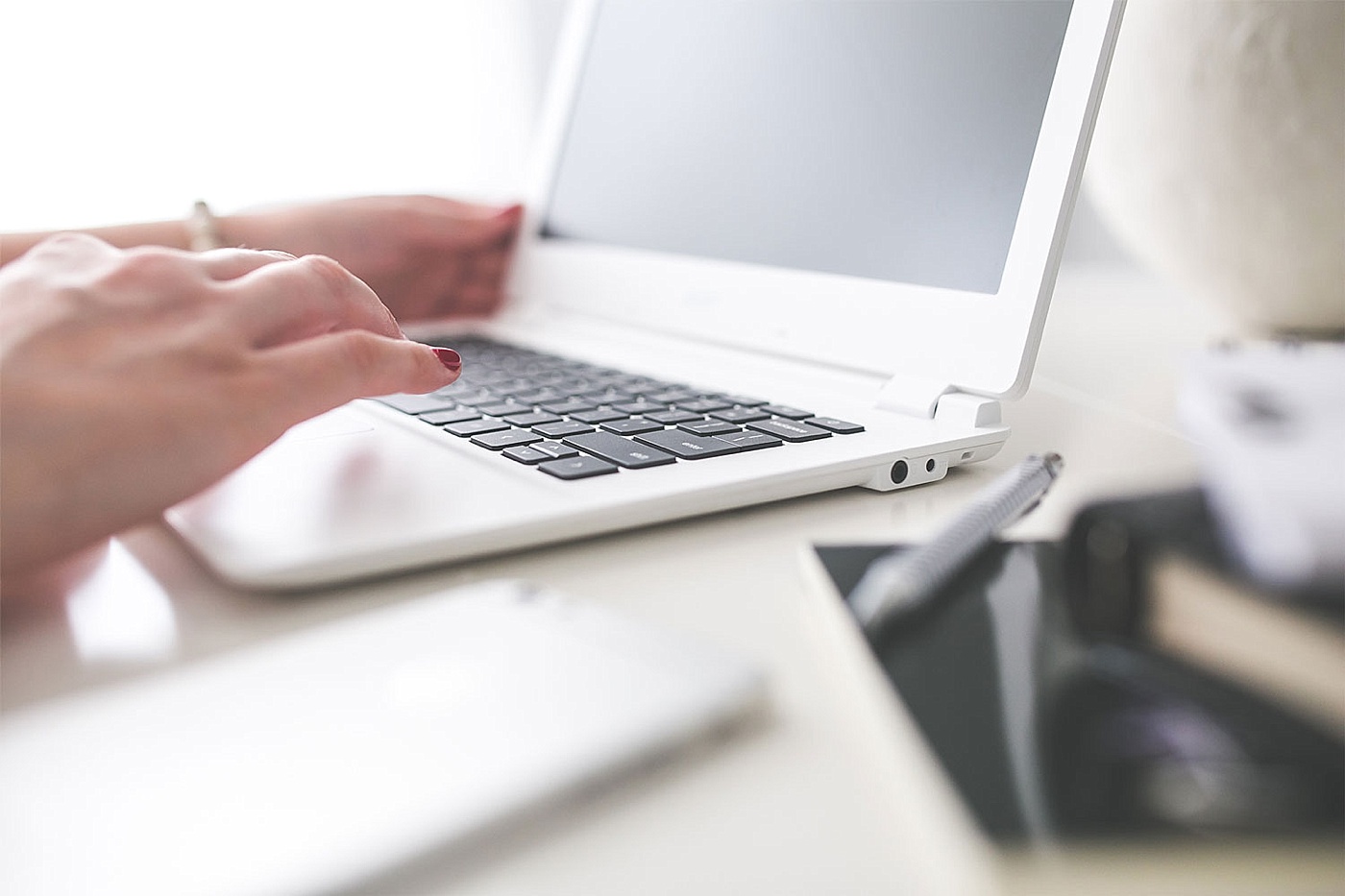 Explain what you do in terms of the problem you solve
Everyone, even our customers, is motivated by self-interest. They want to know
What can you do for me?

How can you help me out of this predicament?

How will your product/service make my life better?
As you develop your web copy – put yourself in their shoes. Identify the problems your customers/clients face and talk about them on your home page and blog posts. Once you highlight the problem, explain how you are the solution. Tell potential clients the way you fix the problem and your unique skills that make you the answer.
Create a strong About Page that emphasizes your unique qualifications
Your About Page is the perfect place to help clients understand how absolutely perfect you are for them. It's a hard balance, but an effective About Page focuses on how you are the solution to their problems. Sure, there's space to talk about how much you love coffee, football and long walks on the beach. After all, if a client wants to disconnect from the maker, there's a Big Box Store down the street. However, everything you share should reach back to your clients:
You're a mom

— how does that help you better understand your clients?

You love design

— how does that make your product better?

You've been to ComiCon 12 years running

– how does that authenticate what you do?
Create a Call to Action
The best, most time tested way to get people to act is to…. Ask them. It's the same thing your partner wants you to do when you're expecting him to do the dishes. Don't hint. Don't wish. Don't assume he'll do it. Ask, and he'll act. Clients won't buy, won't book, won't sign up unless you ask. What you ask for depends on your business objective.
Ready to boost your email list?

Offer a free download that requires an email address.

Want more Instagram followers?

Blog about what you're doing and ask them to follow you.

Need to reach your sales goal

? Publish a sales page pitching your product.
Don't hint, don't hide. Don't assume people will know what you want. A good Call to Action is clear and is simple. Say what you want and show them how to do it.
Be easy to contact
You have to be pretty darn amazing for a potential client to stick with you if they have to search for ways to contact you. Or, they'll be really frustrated by the time they do reach you. Make use of you website's contact forms. Or create a little html link to open their email client:
Type "Email Me" or "Contact Me" into a post or a page on your site

Highlight the text and use your editor to make a link

For the link URL type

mailto:

[email protected]

into the link bar
Links like this keeps the spam bots away and makes you clients happy. Now when anyone clicks on the link, it will open their email client complete with your email address in the to-field. Take a deep breath and be relieved that you don't need a full site overhaul. Cool new branding and beautiful imagery doesn't immediately equal a website ready to produce sales. But taking these steps will gear your site to grow your business – will do just that!