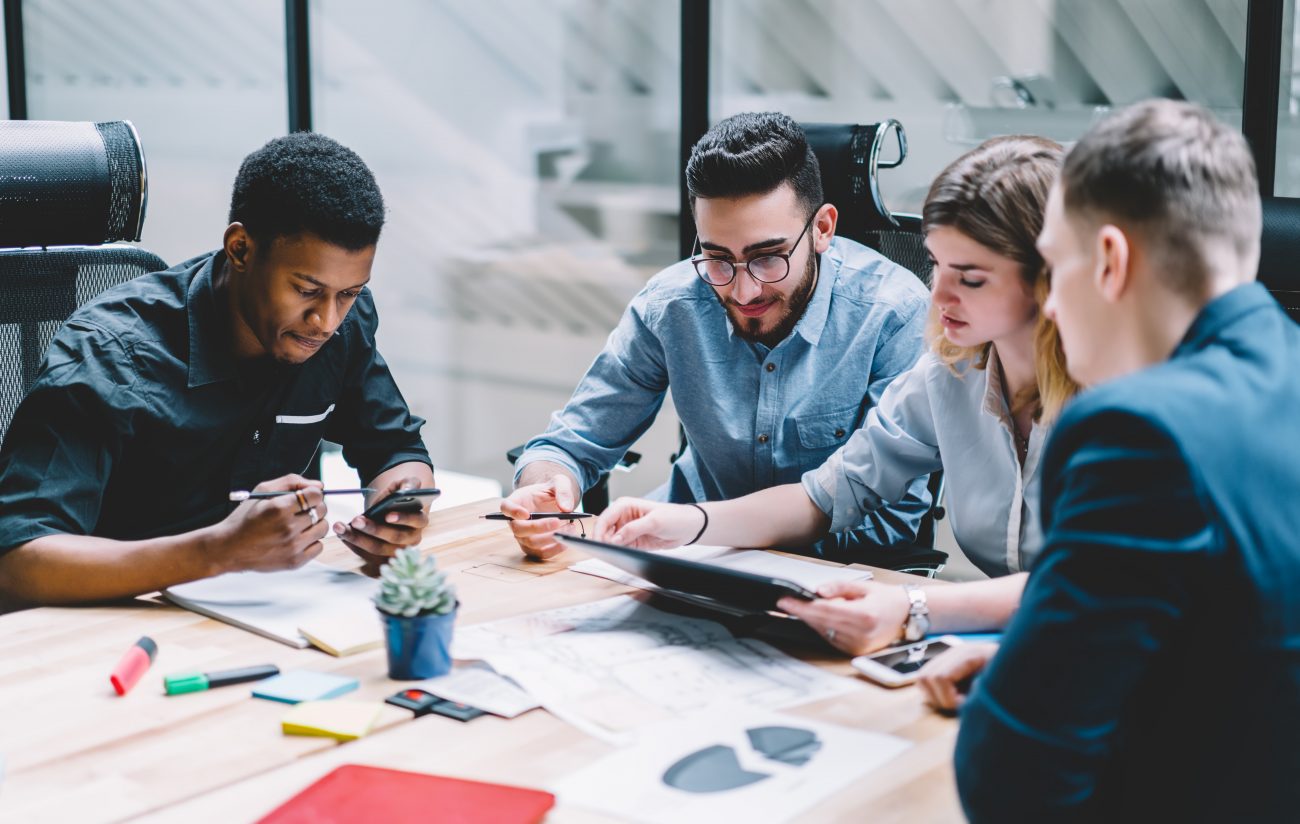 As creative entrepreneurs and small business owners, it's easy to feel stuck and isolated running our businesses.
Enter: mastermind groups.
Great ones can help you stay focused, motivated, and provide accountability to help you get you to the next level in your business.
Bad ones can waste your time and leave you feeling deflated that your business isn't growing as fast as you'd like it to be.
While there are paid mastermind groups out there, you don't have to pay thousands of dollars to create and get the most out of a mastermind group. Just follow these five tips for setting up a self-regulated, peer-to-peer mastermind of like-minded people who will help you level up in your business.
1. Make sure it's well organized.
Masterminds are different than chatting with friends and colleagues. They should be laser-focused with the goal of helping members grow their business in specific ways.
Stay focused on truly helping members and do your best to stay organized with an agenda. A classic mastermind agenda format allows each member 15-20 minutes to discuss their issue and get feedback and ideas from the other members.
Pro tip: Create a shared agenda document in Google Drive or Sharepoint. This will be where each member can write their problem or issue ahead of time. This gives the other members time to think and provide more meaningful feedback during the actual meeting.
2. Be selective.
In addition to choosing people at the same level or slightly above you, be sure to choose members with different strengths who can benefit the group in different ways.
You don't want your mastermind to be an echo chamber of people who think, act, and have the same exact skills as you do.
Choose people with diverse skill sets and who approach things in ways you find unique and innovative. 
However, because you will likely be sharing very private details of your business with your mastermind group, you do want to make sure you are philosophically aligned and share similar attitudes to approaching problems.
For example, you may want to make sure that all members are naturally positive and growth-oriented rather than negative with victim mindsets.
3. Limit membership to 3-5 members.
Don't be afraid to start small. It will take a little more than an hour to rotate through 3 members. The larger the group, the longer the mastermind meeting will take.
Also, it's important to ensure you fully trust each member of the group. You will be sharing some of your biggest challenges, struggles, and even failures with this group. It's important that you can trust each and every one of them. It's better to start small with 3 members and grow when you need a fresh perspective, than to start with a larger group and run into trust issues.
4. Make time for follow up work and growth: It only works if you work.
Mastermind groups are terrific for accountability. Aside from the sense of camaraderie you get from working with success-minded colleagues, masterminds are powerful tools for holding you accountable for your commitments and actions.
You'll often get a lot of ideas thrown at you during your mastermind meeting.
Make sure you make the time to follow up on all of the great advice you're getting.
Do you have to do everything that's suggested? No. But you do have to decide what you'll work on in between meetings and schedule time to work on those things.
Pro tip: Don't just add follow up tasks to your to-do list. Schedule time on your calendar to work on your business. Pick a time when your creativity blooms and schedule a few hours to sit down and focus on your business.
5. Support each other and communicate in between meetings
Mastermind groups can meet as frequently as once a week or as infrequently as once a quarter.
The most popular meeting intervals are weekly or monthly.
Regardless of how frequently you meet, as each member starts to implement some of the ideas from the mastermind group, they may want to follow up with additional questions or reports of their progress and wins.
Pro tip: You can choose to do this with email, a Facebook group, or even leave voice messages on Voxer. Whatever platform you choose, make sure you agree upon it ahead of time so the members understand how to communicate and follow up.
Mastermind groups can be an invaluable source of information and advice that can help you grow your business in ways you never thought possible. It may not be perfect at first, but stick with it until you find the right balance for the people in your group.
---
Want to learn all the secrets to choosing the best mentorship or mastermind groups to move your business forward? Get our Ultimate Guide to Mentorships and Mastermind Groups here.
Plus, 5 more posts you might like: