This Spring, we challenged our TuesdaysTogether groups to coordinate their own styled shoot! We're so excited to share the results with you!
From Vanessa Velez
When we first started to plan our shoot we really wanted to keep in line with the mantra of the Rising Tide, our shoot was mainly planned under the inspiration of Moby Dick & The Swiss Robinson Family. Both where groups/family that weathered storms together, that held on to each other for support and hope.
With this we took our direction and created a color palette based on these two ideas, the island look, with forest inspiration and the blues and grey's of the ocean and the storm with the foggy look. We wanted to represent how even in the darkness, in the fog, they could find light, even in the rain they could find shelter in each other and nothing was out of reach if they stood by each other. To tie it together we had a boat to represent how "a rising tide lifts all boats" and brings them to shore. We kept the water symbolism throughout, and our cake was inspired by "making waves". And had our final vignette of our swing, as we all push each other to higher places and when one needs to be uplifted the other will always come to support.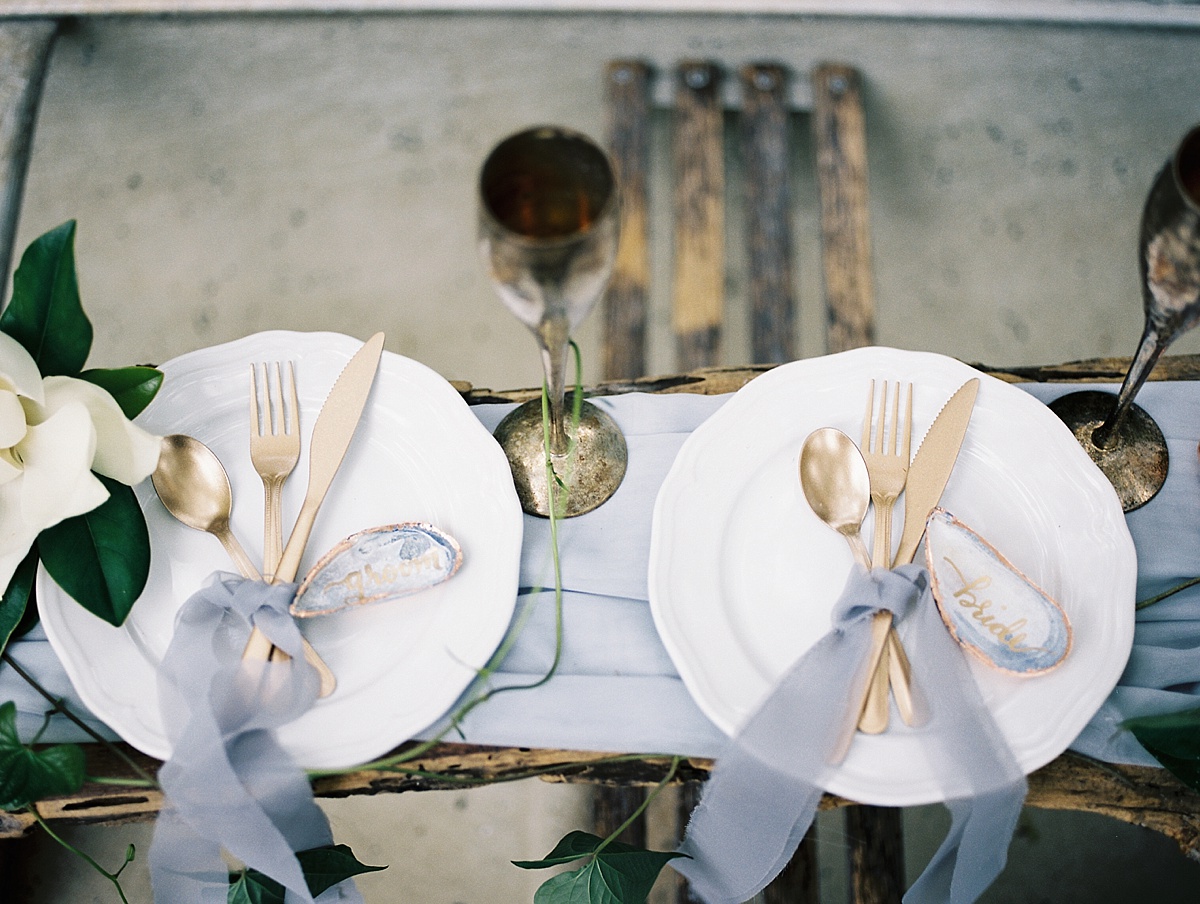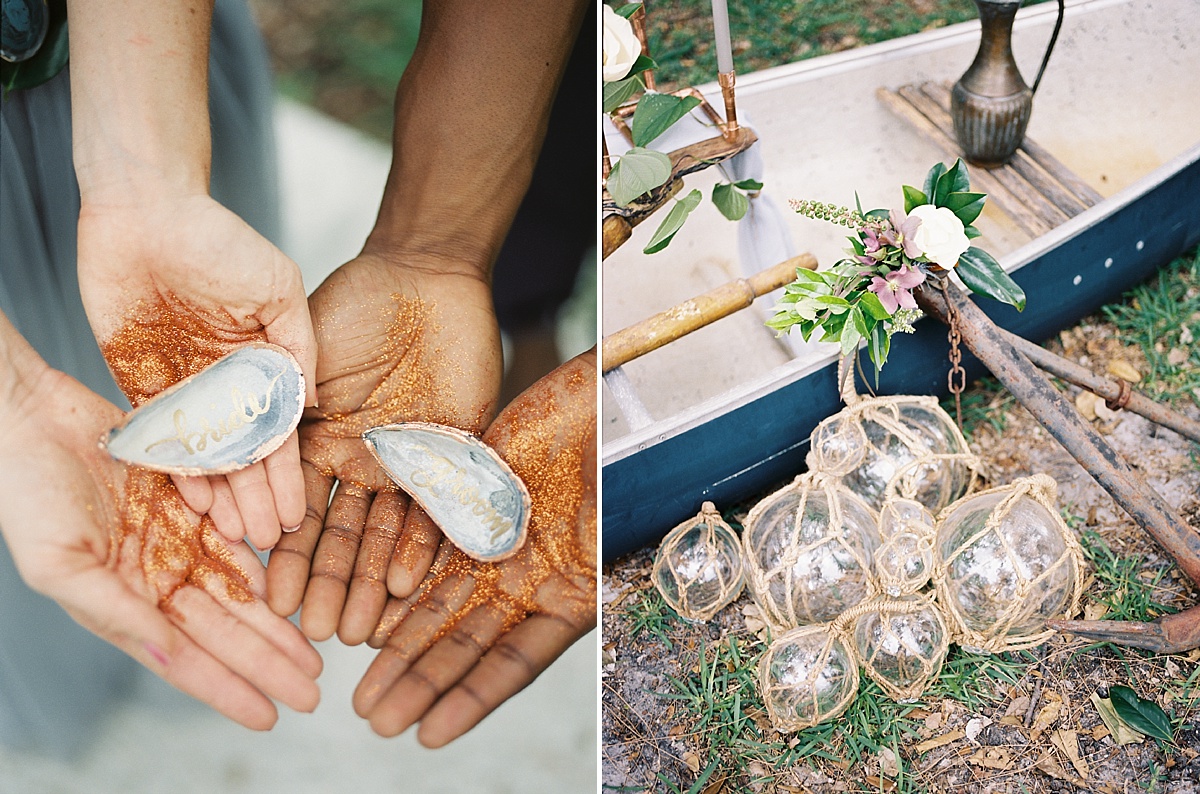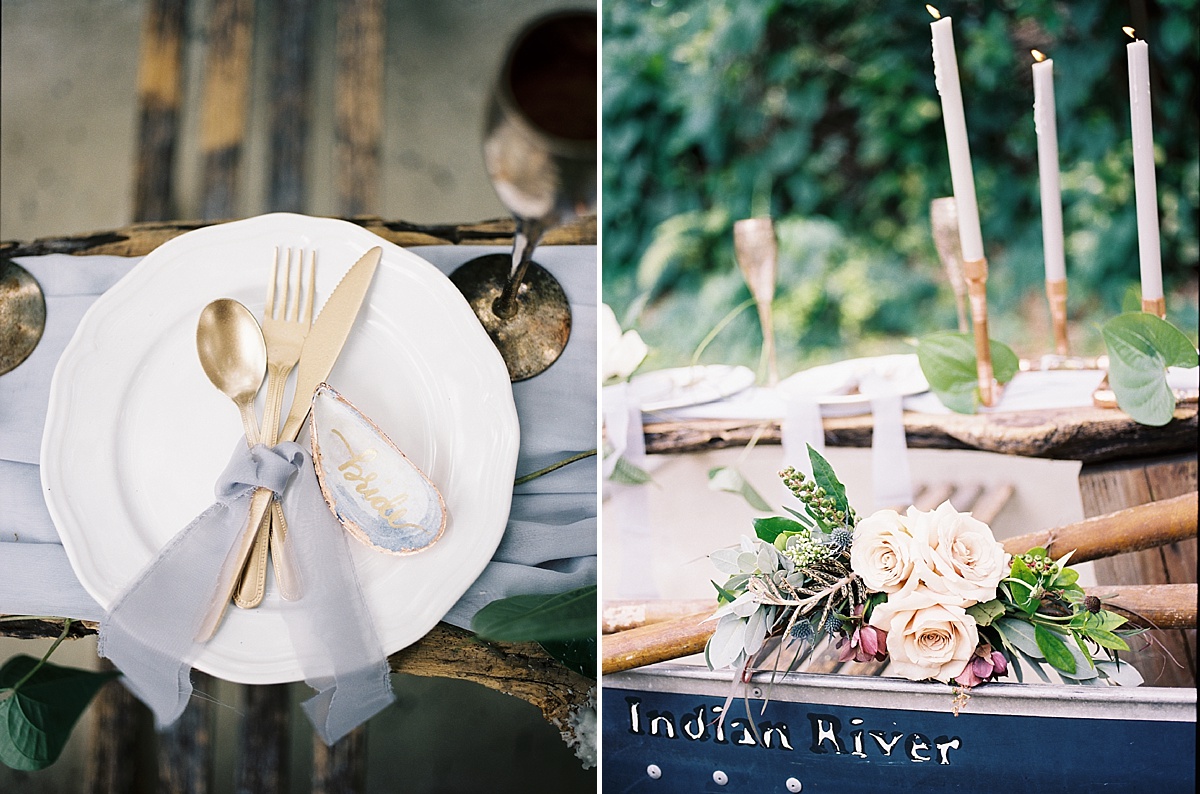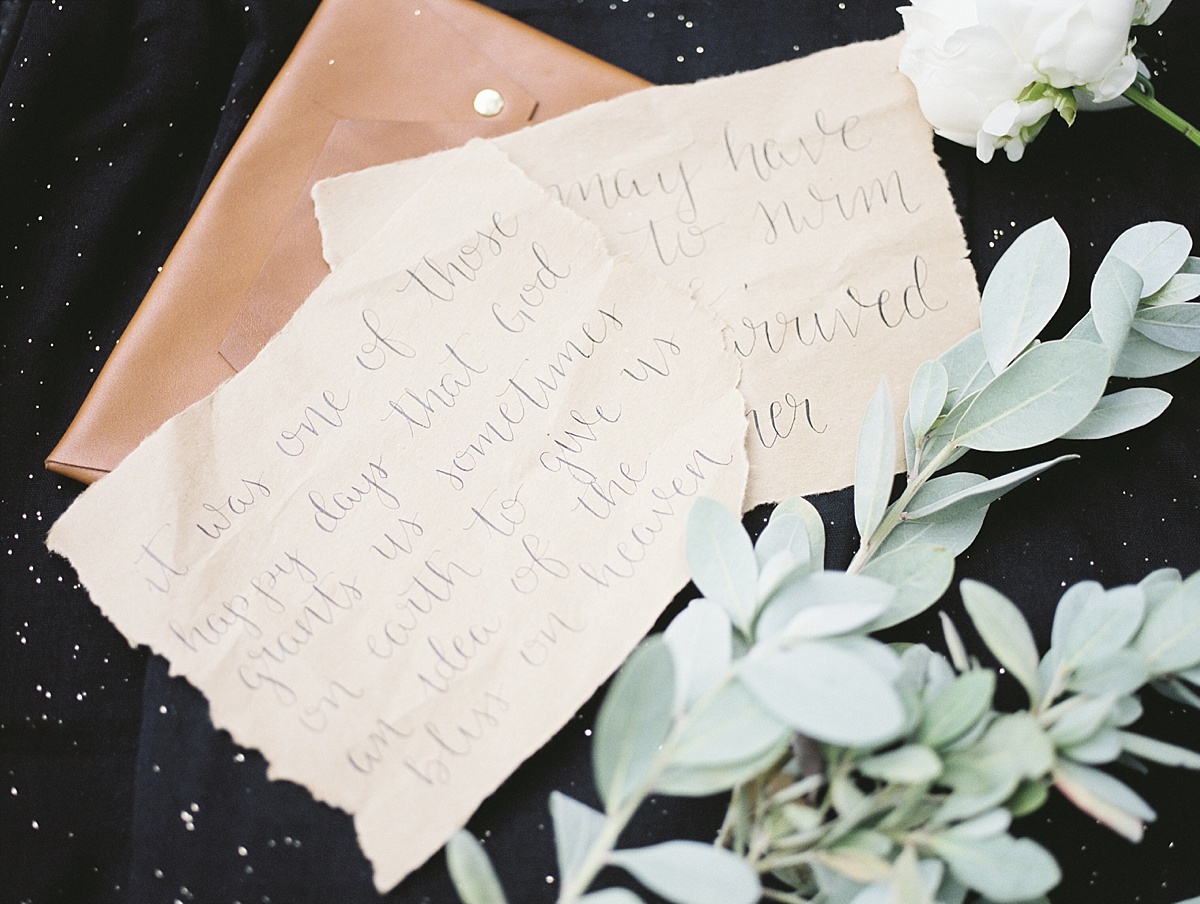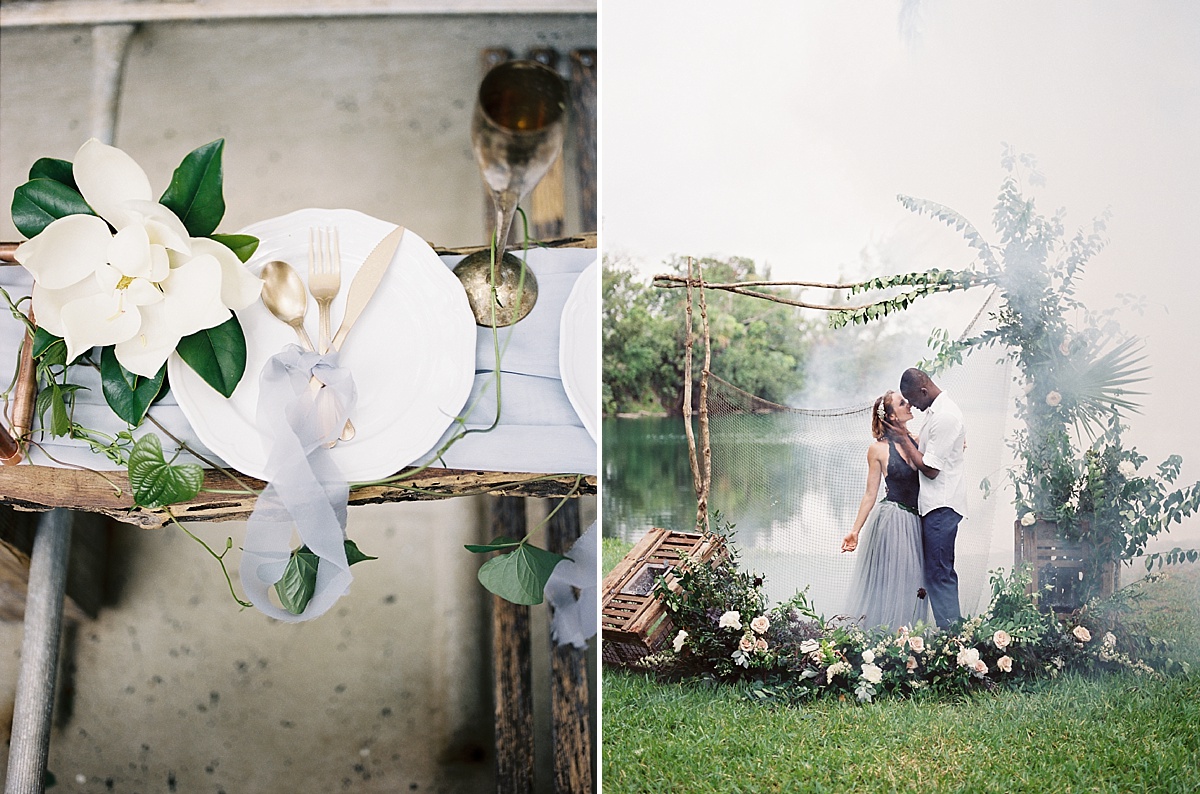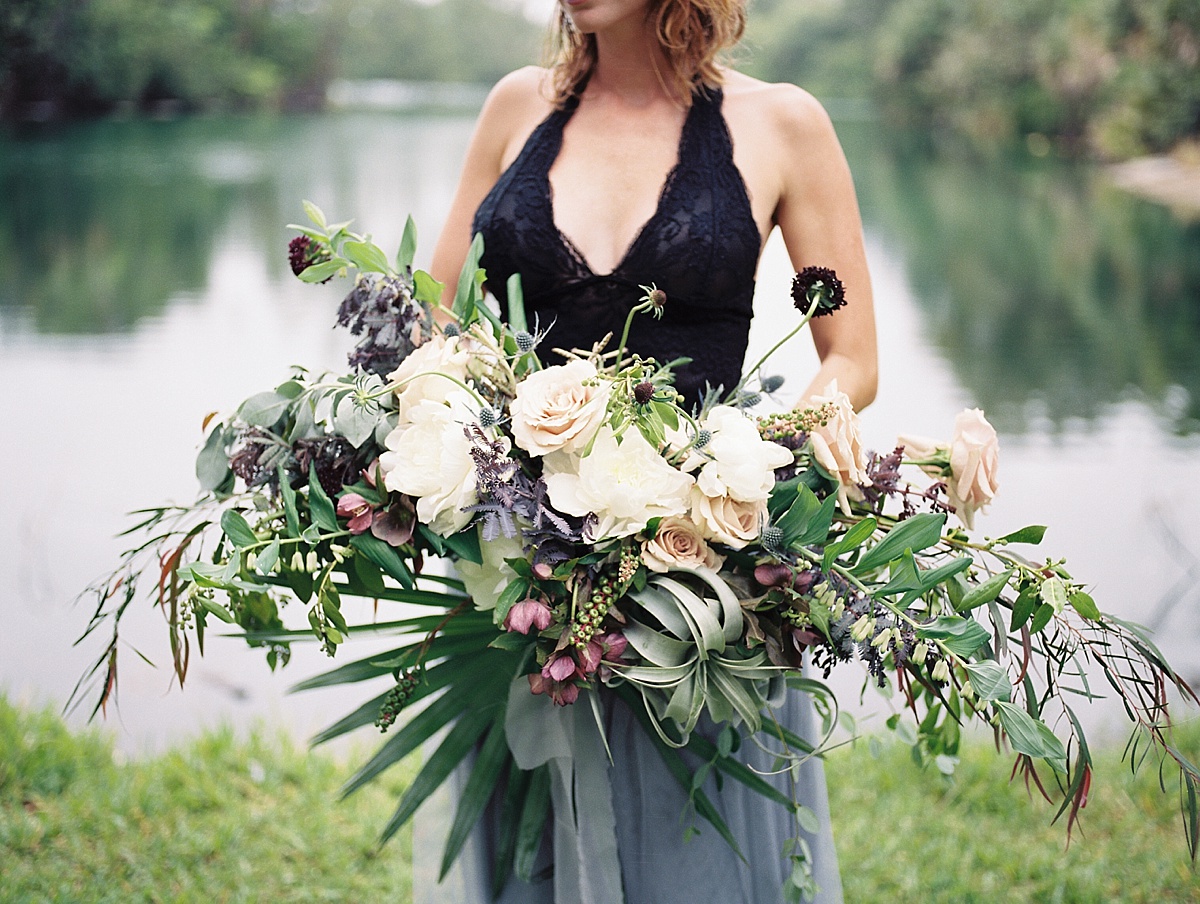 Photographer ::  Vanessa Velez Photography :: @vanessavelezphotography 
Photographer :: Alexandra Rincon Photography :: @alexandrarinconphotography 
Photographer :: J.Rosa Photography :: @JRosaPhotography 
Photographer :: Life's a Trip Photography :: @lifesatripphotography 
Photographer :: Tracey-Ann Jarrett Photonotions :: @traceyannjarrettphotonotions
Hand Lettering :: Simply Sianne :: @simplysianne
Makeup Artistry :: Tracie :: @makeupbytracie 
Planner :: Oh My! Occasions :: @ohmyoccasions
Planner :: Soco Alicea Wed :: @socoalicea 
Planner :: All That Glitters Events :: @allthatglitterseventdesigns
Florals :: Ambyans Events :: @ambyansevents
Florals :: Visual Narrative Design Studio :: @visnardesign
Florals :: Flowerly Studio :: @flowerlystudio
Paper Florals :: Paper Flower Martha's Masterpieces :: @marthasmasterpieces
Stationery :: IBA Paper Goods :: @ibapapergoods
Save
Save
Save
Save
Save
Save