Being able to draw the right people to your brand is a key to success and one way of doing this is making sure your branding is consistent across all social media platforms. Canva not only let's you do this with ease, letting you to resize one graphic creation to fit all social media sizes, but it lets you do so with your custom brand colours. Use it to create your blog graphics, and then the social media promotional graphics for the blog post – instagram posts, facebook posts, twitter posts and pinterest posts – with a click of a button and for free!
Having an amazing graphic can make the difference between having someone scroll passed your post versus having them pay attention to what you're saying.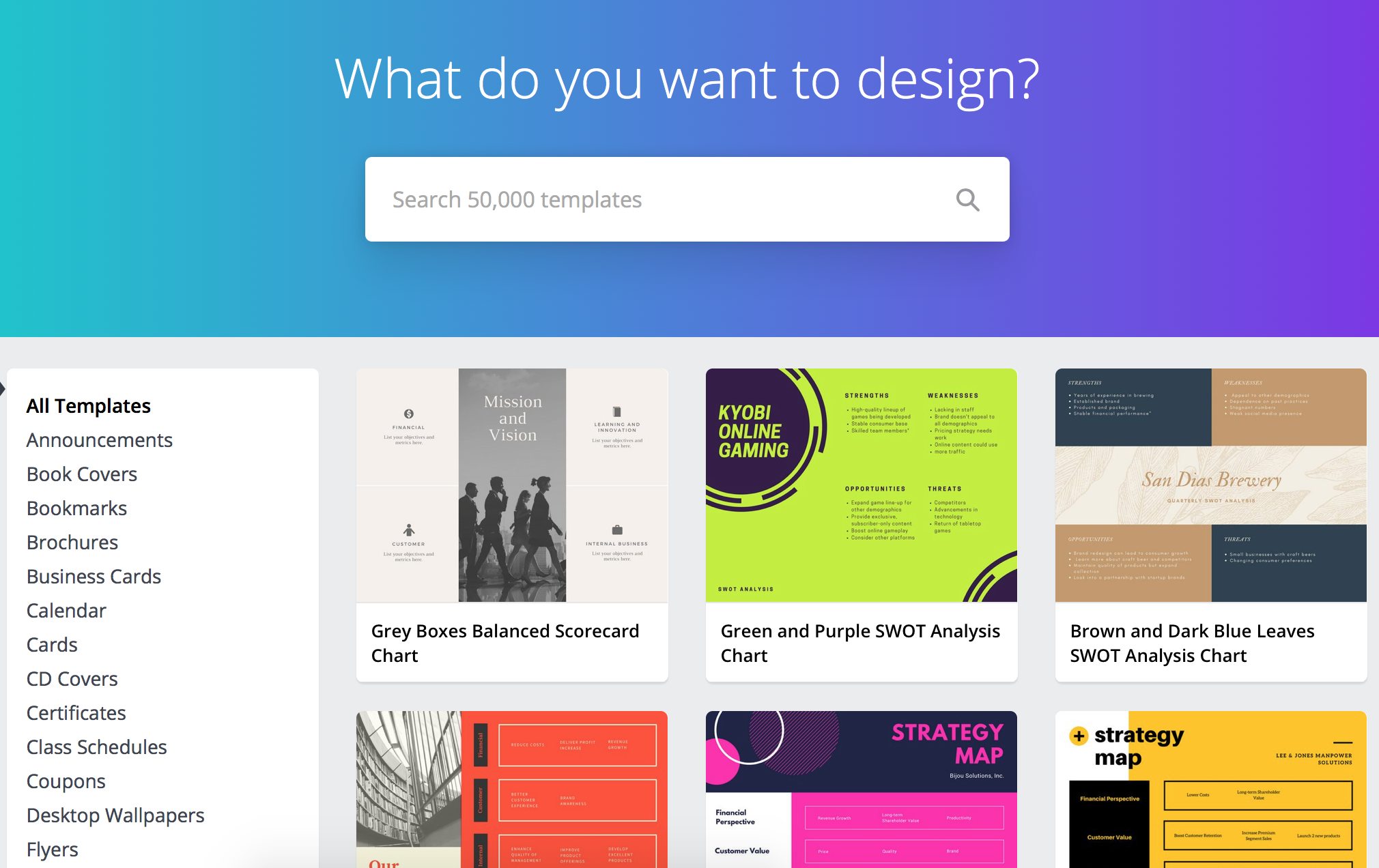 For example, on Instagram, quotes graphics get high engagement and are super easy to create in Canva with a wide selection of quotes templates. Additionally, Instagram Stories has quickly become a must in marketing online, and now with the animation feature on Canva you can create eye catching , effective graphics to post on your instagram stories!
The ease of Canva – lets you make sure your social media is on point – with templates for everything! It has your back when it comes to cover photos for the different social media networks, which you can then customize to align with your branding. Another great way to use Canva to up your social media game is by creating a few different graphics – sizes and styles – for pinterest to gage what types of graphics perform well for your brand. A tip we have for pinterest is to create long, tall vertical graphics, with clear, readable text overlay – which you can do with ease in Canva. Likewise, infographics which are a hit on Pinterest, are easily created in Canva with the set templates and icons so you can create your very own professional looking infographics!
Using Canva to create beautiful graphics for your social media posts lets you be more in control of the first impression you make online.