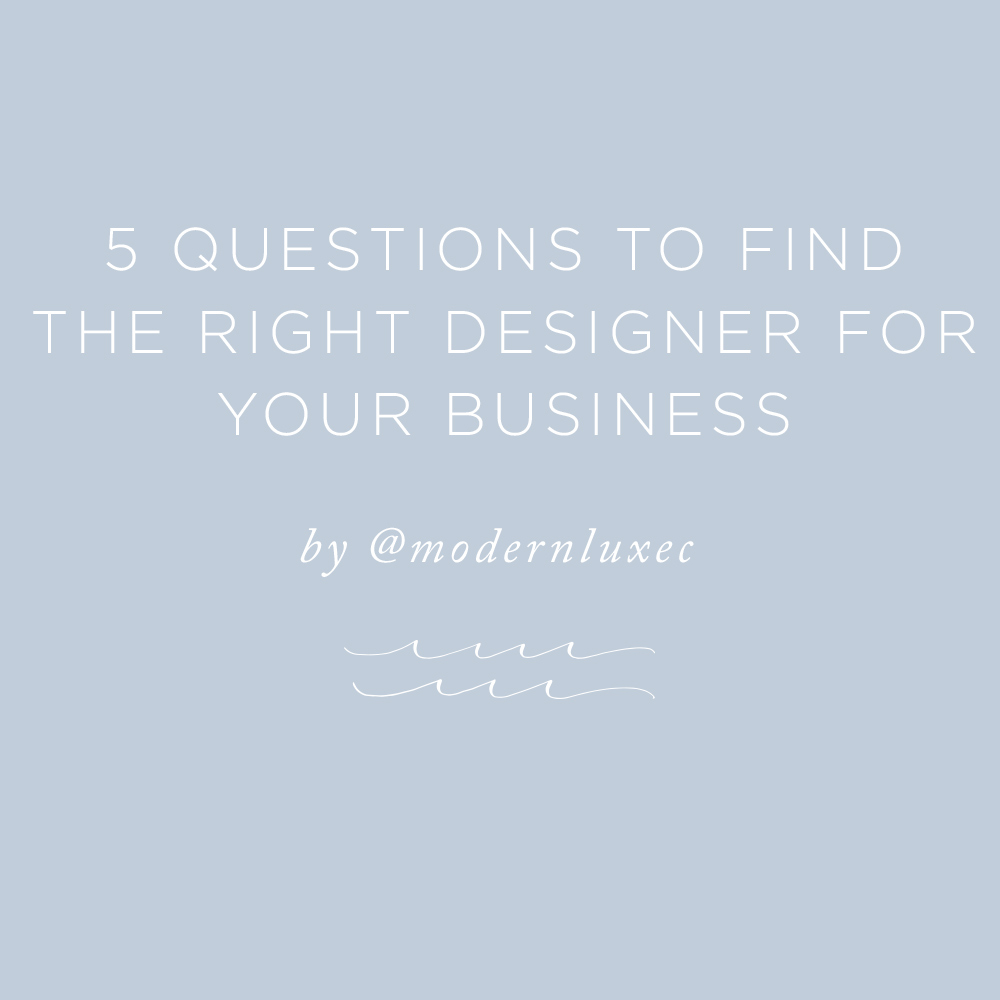 by @modernluxec
Are you considering a new look for your business? Maybe you're changing your company name, trying to target a new audience, or just want to freshen things up. Whatever the reason, it's crucial to find the right designer for your business. Discovering the perfect match can make or break your new image, and if you take the time to answer the questions below and find just the right fit, you'll have an experience to rave about and a result you're even more happy with.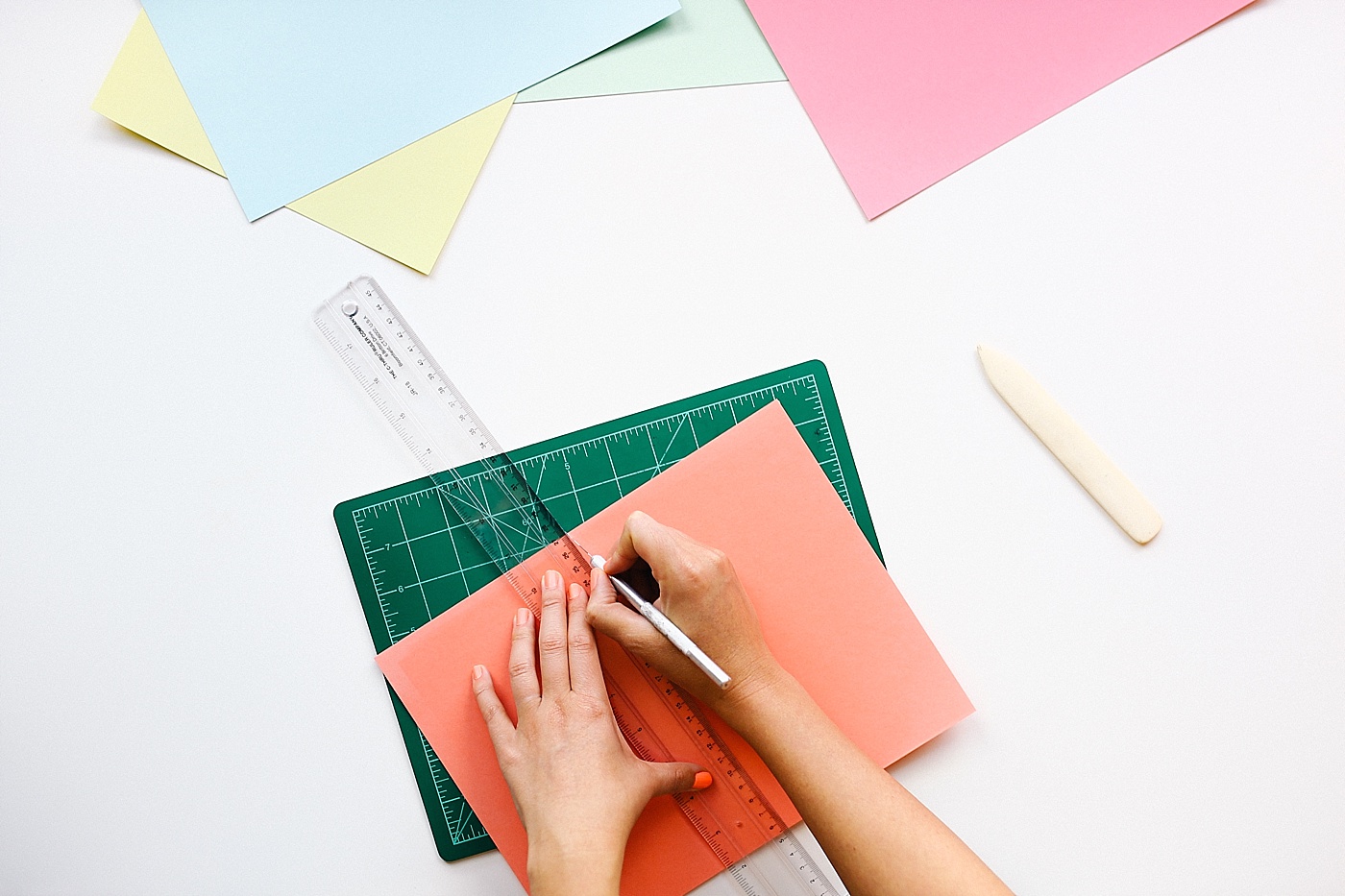 5 Questions to Find the Right Designer for Your Business
1. Do they specialize in your niche?
Finding a designer who specializes in your niche means that you'll be working with someone who "gets" you. Before launching my business, I was a certified event planner, which is why 95% of my clients come from the events industry. I understand what you do, how your industry works, and what's required of me to help you take your business to the next level. This benefits everyone involved; by sharing such a substantial common ground, the entire design process is smooth and easy, each stage requires minimal revision rounds, and the experience is fun and enjoyable since my clients and I can relate to one another. Granted, a designer you're interviewing may not actually have a career history of doing what you do, but if they've worked with plenty of businesses from your industry, chances are high that they have a good grasp of what they need to do to really help you. Plus, if more and more businesses from your industry keep popping up in their portfolio, they're clearly pleasing those clients enough to build a strong reputation with your niche.
2. Are you in love with their portfolio?
Every good designer will have some variety in their portfolio to showcase what they're really capable of. You may not absolutely love everything, but you should be swooning over more than one project. For those projects that aren't really your cup of tea, you should still be able to clearly recognize the high quality of work and the amount of thought that was put into each and every project. You should look for a designer who shows clean, well-designed work. Then, you should actually visit the websites in their portfolio and check the quality of the development and see the brands in "real-life". If you're pleased with what you see, you should feel confident that you'll also love what they can create for your business.
3. Do they offer the perfect packages to fit your needs?
In order to find the right designer for your business, you should take a look at the services they provide. Each designer will have their own offerings or packages, and the key is to find one with services that will get you what you need. Unfortunately, many designers don't include services in their packages that should be included. For example, many web designers do not include responsive design or search engine optimization in their packages. Instead, you'll sign a contract with them and down the road realize you need to pay a hefty additional fee to showcase a responsive, modern, and up-to-date website. Ridiculous, I know! I aim to make my packages all-inclusive and provide my clients with everything they need, avoiding hidden fees and hiccups down the line. If you're looking at multiple designers, make sure to ask all of these questions ahead of time and compare their offerings to find the best match for your business.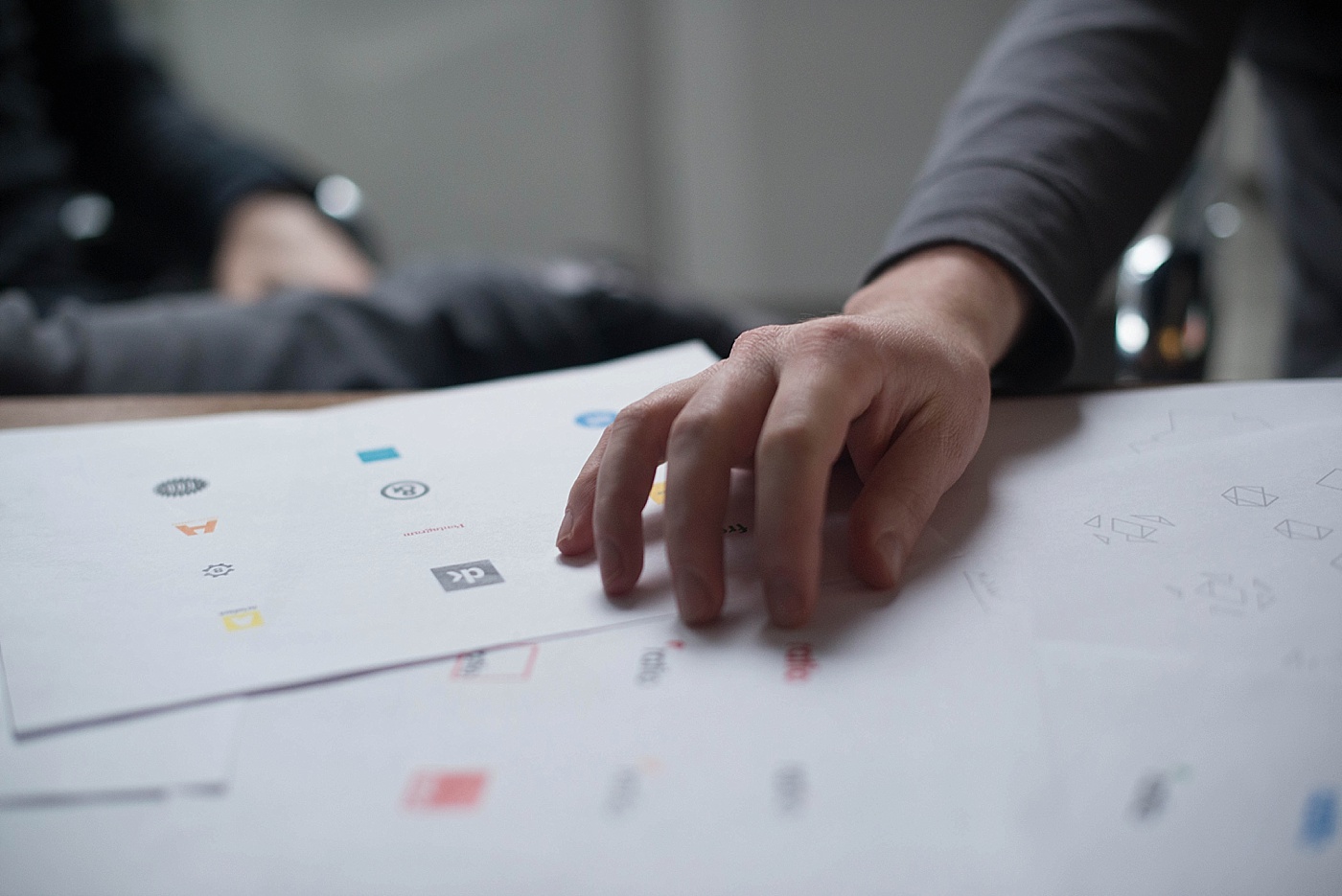 4. What have their past clients said about working with them?
Take some time to read what the designer's past clients have to say about their experience working together. Of course, every designer will only put the best of the best reviews on their website, but dig a little deeper and find a more expansive list of testimonials. In any creative industry, I always recommend finding the company's business Facebook page to read additional reviews. The best designers will have superb testimonials from many past clients, not only pertaining to their level of work but also to themselves as a person. Past clients who were really pleased will probably mention how happy they are with the final result, as well as how much they enjoyed working with the designer; look for specifics about the designer's personality. Were they patient? Understanding? Responsive? The key to a successful project is finding a designer you'll work well with.
5. Did you feel a connection during your consultation?
The last step is to attend a consultation with the designer. This could be in-person, via Skype, or via phone, and each designer will have their own method for hosting consultations. I am yet to come across a single designer who doesn't offer complimentary consultations, so take the time to schedule a few free consultations to ask any final questions you have, learn about their process, and generally see how you communicate with one another. If the conversation is awkward, or if the designer is unable to answer your questions or answers them incorrectly, it's probably best to keep looking. Once you find the designer who is just right for you, you'll have a great consultation and know right away that that's who you want to work with.
I'd love to know how you found the right designer for your business; or, if you're currently looking, what do you think the most important tip is to find the right fit?