Do you have writer's block? Do you struggle to come up with ideas for social media or new content? Artificial intelligence solutions are here to help you ideate.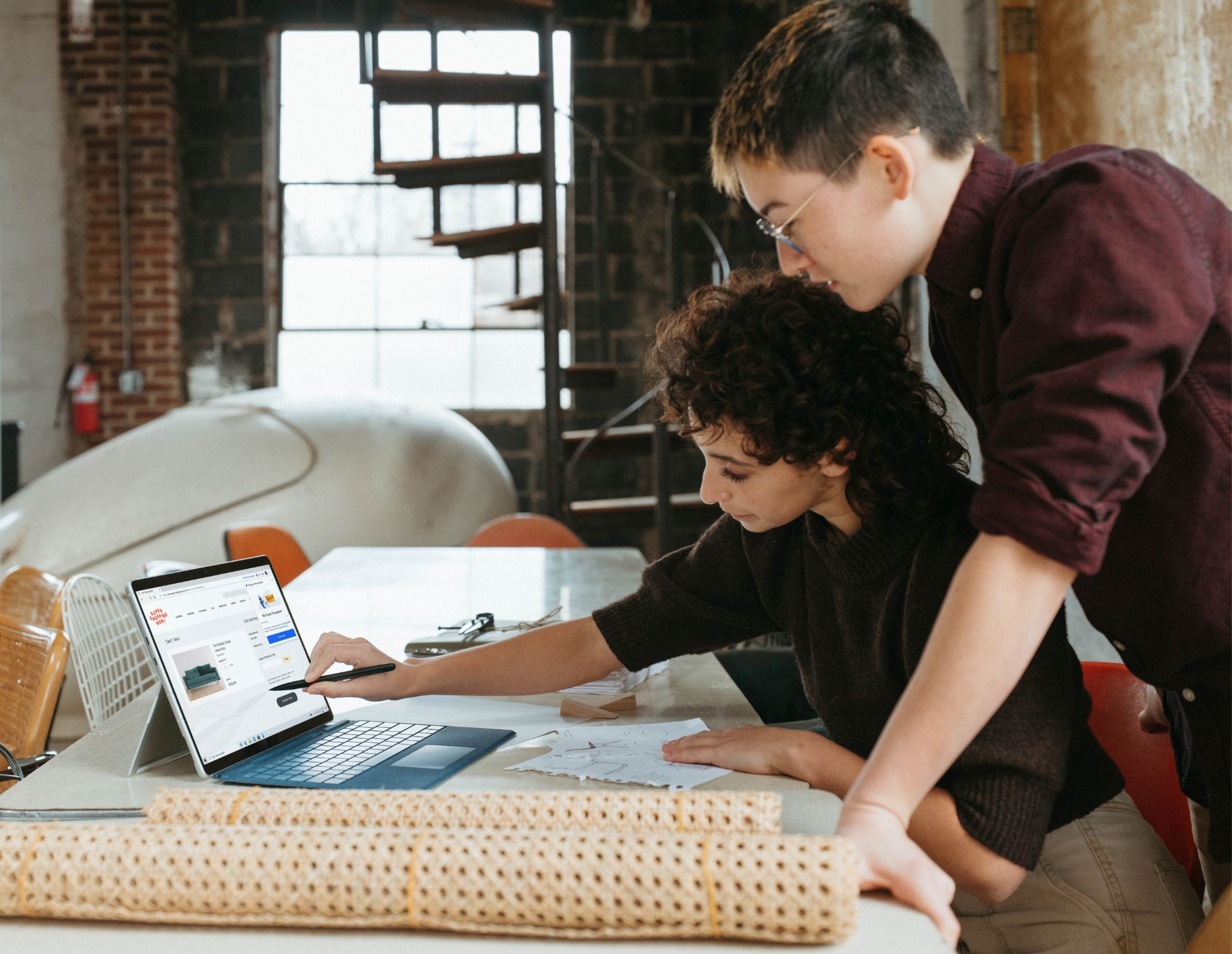 Between photo editing apps and sophisticated chatbots, the world has been buzzing about the power of artificial intelligence (AI) solutions in recent months. And while it may feel like AI tools are everywhere all of a sudden, the technology has actually been around and in use for years. The difference today is how accessible it is. The pool for AI capability is a deep one, and many people are drawing from the well to solve everyday problems.
Artificial intelligence can seem overwhelming at first. Despite the eeriness that accompanies taking advice from an algorithm, AI has serious upsides for independent business owners. AI can help you write more clearly, and concisely, and identify solutions with a few clicks of a button. In fact, you may already be using AI without knowing it!
No need to get lost in the uncanny valley. We've identified a few common problems independents run into and popular AI tools to solve them (we're looking at you, Grammarly!) Here are some artificial intelligence solutions that can streamline your workflow and help your independent business look polished and personal.
Jump to:
What is AI?
Artificial intelligence has been around for longer than most people know—and it's implemented in many systems and programs people have used for years. AI is the study of data and how it's used to mimic the process humans use to solve everyday problems. That's great news for your business—it means painstaking creative processes can now be generated with a few clicks and in a few minutes, rather than over days and hours.
Pro tip
AI doesn't have to be overwhelming. It's a great time saver that can help you create resources when you're short on time!
Problem: You're stuck in a client interaction and not sure what to say next.
Solution: Ask ChatGPT what it recommends.
ChatGPT is the new AI on the block, but this latest tool is "breaking the internet" because of its uncanny ability to thoughtfully answer questions. ChatGPT can understand your intention, to a degree, which can make it a useful tool for guiding decisions. If you're stuck on where to go next with a client, ChatGPT can provide surprisingly sage council. How do I set boundaries with my client? What's a good way to assumptively close a deal? What should I say to a client who wants a price reduction? This is how Chat GPT responds:
There are a few different ways to approach this situation, depending on the specific circumstances. Here are a few general guidelines to consider:

Be empathetic and understand their position. Show them that you understand their concerns and are willing to work with them.

Clearly explain the value of your product or service. Remind them of the benefits they will receive by using your product or service, and explain how it meets their needs.

Offer alternative solutions. If a price reduction is not possible, consider offering additional value, such as a longer warranty, additional services, or a payment plan.

Stand your ground. If a price reduction is not possible, be firm but polite in your response. Explain that your prices are fair and competitive and that you are unable to lower them.

Negotiate. If the client is asking for a significant price reduction, you can negotiate and try to reach a compromise.

If it is a regular customer, consider giving a loyalty discount, or a volume purchase discount if they are buying in bulk.

If you are in a position of explaining the reasons for the prices, be transparent and show your costs and margins.

It's essential to remember that every customer and situation is different, so it's essential to adapt your approach accordingly and put yourself in the client's shoes.

ChatGPT
That's a strong response. ChatGPT does great work when it comes to providing subjective advice that you, the business owner, can use as inspiration for an actual solution. ChatGPT's artificial intelligence solutions are advisory and suggestive rather than prescriptive. When it comes to sourcing facts, ChatGPT isn't as strong.
ChatGPT, like your best friend or aunt, has a history of communicating the occasional piece of misinformation. Unlike many friends and relatives, however, ChatGPT admits that it can't always give you trustworthy advice. To test this, and because we wanted to be sure there wasn't someone on the other side of the screen, we asked ChatGPT how its day was. Turns out, it's the same every day.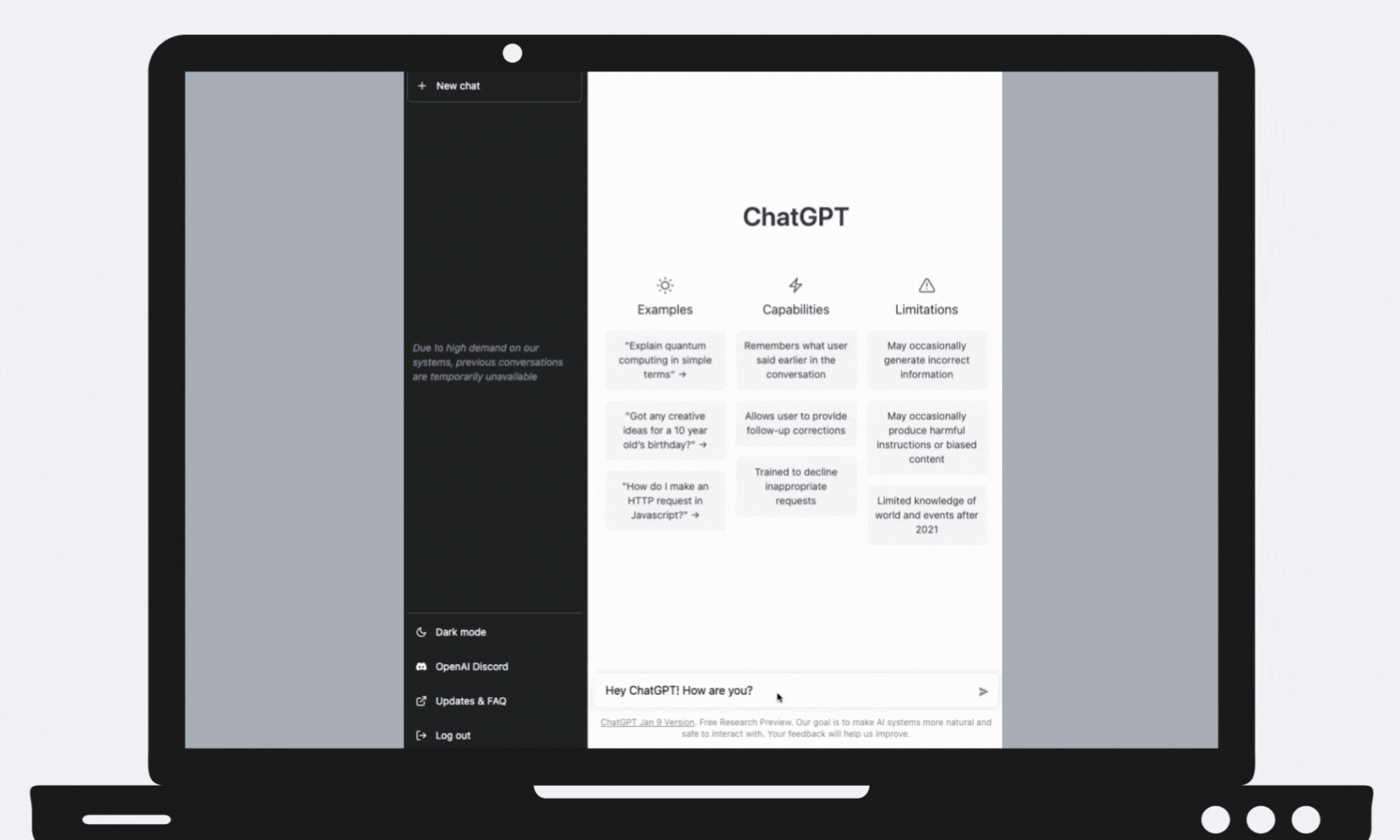 ChatGPT is a great resource for idea stimulation and broad queries for issues—but stick to reputable sources that cite their information like educational and official websites when looking for facts. Stuck on brand arch or your client journey? For that, we recommend contacting a professional that can hone in on your offerings and refine your processes directly. You can ask ChatGPT many questions, but it can't optimize your clientflow for you.
Problem: Grammar and spelling aren't your strong suit.
Solution: Run your work through Grammarly.
Even professional copywriters and editors use Grammarly (*ahem*, we would know!) Grammarly.com is on a quest to ensure your copy is neat and tidy, whether it's in an email, blog post, or new web copy for your website.
Once you make an account, you have two options for using the AI app: add a browser extension or go to the website and click "New" or "Upload".
Grammarly Browser Extension
When you add the Grammarly extension to your browser, it's there to help you edit everything you write. The extension is great if you do a lot of fast-paced communication. It flags if a word or comma looks off and asks (politely) if you meant one option or another. In cases where it doesn't recognize your text (brand names or proper nouns that are also regular nouns, e.g., Clay versus clay, Liberty versus liberty, etc.) and you're unsure, you'll want to Google your options. AI isn't perfect!
Grammarly Website
The Grammarly website is great for long-form pieces. Grammarly offers basic suggestions for free, and stylistic suggestions are available through Grammarly premium.
There are instances where Grammarly suggests the wrong advice. If you're writing a very important document, it's in your best interest to hire a professional editor 🧐. Artificial intelligence solutions are great for quick output, but experts are still valuable when you're drafting an important document.
Problem: You're strapped for time and need new website copy
Solution: Put your ideas into Copy.ai and shazam! Copy complete.
We were pretty surprised by just how easy it is to outfit your whole website with new product copy with a few clicks of a button with Copy.ai. Just three keywords generate short product and service descriptions. I entered the following query into the "Product Descriptions" section: "Cocktail design and bartending." It yielded the following:
We design and serve your favorite cocktails at parties, events, business gatherings and weddings.

Need a bartender for a party or an event? Look no further than our bartending service. We will design a cocktail menu and pair it with appropriate mixers and garnishes – even do the mixing and shaking in front of your guests!

Our bartenders will create a customized experience for you. Your cocktail-noodling needs will be taken care of by our qualified team of talented barmen.

Get the most out of your party with a skillfully-designed cocktail menu and professional bartending service. Let us take care of the heavy lifting, so you can enjoy your own party.

Copy.ai
Not terrible. Not great, but not terrible. If we lived in a perfect world, AI wouldn't be gendering bartenders or using the word "noodling"—ever—except in reference to fishing for catfish.
Our big flag with Copy.ai is that while it's awesome, it can't replace a seasoned copywriter. From tone to SEO, to client intention and journey, a copywriter can sit down with you to determine precisely what mood, style, and vibe you need. HoneyBook Pros offer these services, as well as design and branding guidance.
Copy.ai is an excellent artificial intelligence solution if you're a strong writer and are looking for a quick solution for new web copy in bulk. Let Copy.ai generate most of the copy for you, then edit it to fit your voice.
Problem: You need a super specific image for your email list or website but can't find it in an open-source database
Solution: Use Canva's text-to-image feature. It's an artificial intelligence image generator.
Canva is an amazing tool for many reasons. It was an asset when it first hit the web and has only become a more powerful artificial intelligence solution for independents and medium to large-size businesses alike. While you may already be using Canva for basic design like web elements, business cards, flyers, and GIFs, you can use it to generate images, too.
If you're a photographer, you probably already have your own website images. But a consultant? Definitely more difficult to find the appropriate imagery. If you're a health consultant, yoga teacher, or otherwise need object-centric imagery, this tool is for you. We tried a few queries and here are the results: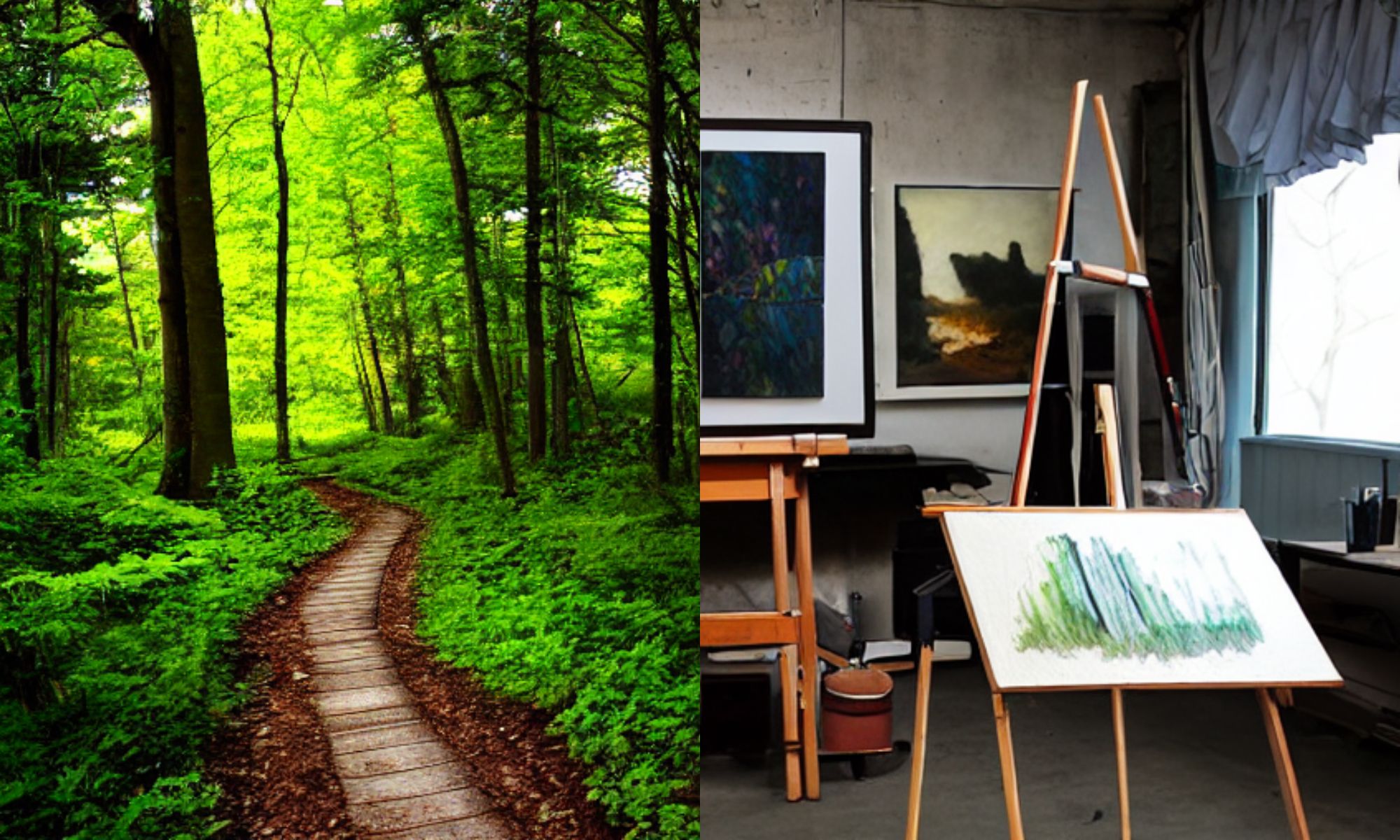 As you can see, Canva's text-to-image feature is a great tool for generating images with inanimate objects. We attempted to generate an image with a human in it, but the results were a little scary.
The text-to-image feature falls short of generating human subjects, so for this reason, we recommend this artificial intelligence image generator for non-focal imagery, like somewhat vague background images or a banner. For images with people, reach out to a professional photographer that can help shape your brand image.
Artificial intelligence solutions are here to stay
We understand apprehensions around AI solutions. When used correctly, they're excellent problem solvers and time savers. AI tools in combination with automation in your clientflow like automated responses after prospect inquiry mean you can spend more time ideating your next offering, working on services for clients, or hanging with your family.
Business flows your way when your processes and website content are efficient and optimized. Have more questions about AI? Try chatting up Alan Turing on Character.ai. He may offer some interesting responses!