A variety of invoice apps are available to help small business owners with their client billing and online invoicing. Which one is the best invoice app for ease of use, pricing, and other useful features? Compare six of the best invoice apps to find the right one for your business.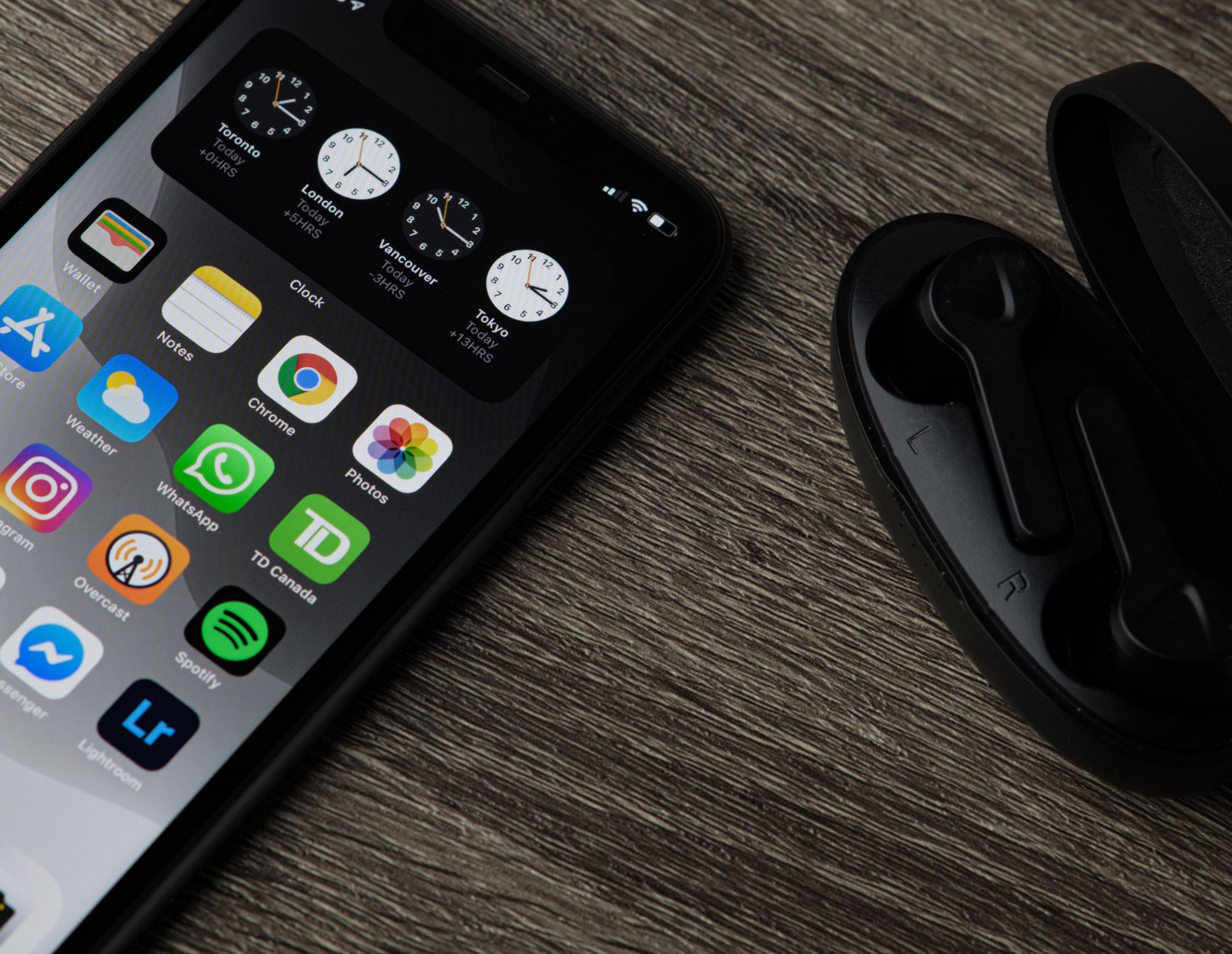 As an independent business owner, you're going to need some help getting your invoices clients and getting paid on time. It all comes down to offering a smooth invoicing and payment process for your clients. Ideally, you'll want to find software that can offer features such as invoice templates, auto-pay, payment reminders, payment processing, and a mobile app to use on the go, along with other useful features. That means you need to identify the best invoice app for your purposes.
Many invoice apps are available to help you send invoices to clients and process their payments. Let's take a look at six of the best invoice apps, including HoneyBook, Square, Invoicely, PayPal, Stripe, and FreshBooks. Read on for more information to help you find the best invoice app for you.
Jump to: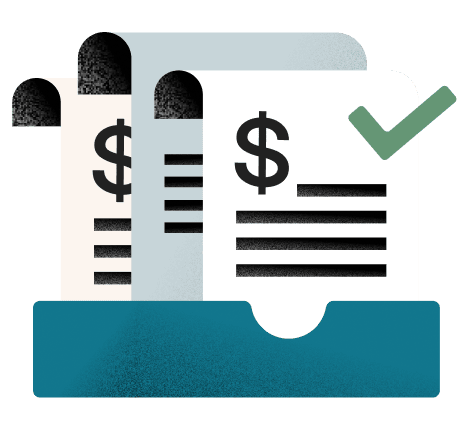 Create a professional invoice for free.
Customize, download, and send a professional custom invoice in minutes.
Invoicing essentials
A service invoice is a statement for clients indicating the total payment due for services rendered. It can be for services already provided or for recurring services. Independent businesses can make invoices themselves or they can use online invoice templates to get started. You can send your invoices as a PDF through email or an online invoicing platform.
Invoices should include the following basic elements:
Invoice number
Date of services rendered and date of invoice issuance
Your business name, address, and contact information
Line item description of services provided
The total amount owed, plus taxes, if applicable
Payment instructions
Payment due date
After you've sent the invoice, give your clients clear instructions on how to pay the bill, including a remittance address or website where they can pay online. Some clients may prefer to send paper checks, so be sure to include an address where they can mail the checks. But keep in mind that many clients prefer to pay for services with credit/debit cards. Accepting major credit cards, as well as secure ACH bank transfers, offers your clients multiple easy ways to pay their invoices.
Using the best invoicing software can make sending invoices and collecting payments much easier than waiting for checks in the mail. Software like this allows you to customize invoices with your logo, your brand's colors, a tagline, or images. You can break down your services by line and list each service performed that adds up to the total.
Then, simply send the client the invoice through the platform and collect your payment. With invoice software, you'll be notified when your client pays the invoice. If the client doesn't pay by the due date, you can also set up automatic payment reminders to take them off your plate.
On average, you can get paid 10 days faster than waiting for checks in the mail by using online payments. Ultimately, a better experience for you means a better experience for your clients and more chances of repeat business.
The six best invoice apps for small businesses
Rather than waiting for paper checks in the mail, which can take a long time, invoicing software lets you send invoices and collect payments in multiple ways. Which invoice app is best for you? Consider the following list of some of the best invoice apps available for small business owners.
1. HoneyBook
HoneyBook is a clientflow management platform that includes invoicing software and payment processing in one. To streamline your entire booking process, HoneyBook allows you to:
Send invoices in seconds
Create, edit, and send invoices on the go with the HoneyBook app
Receive and process payments in multiple ways (credit cards and ACH transfers)
Set up auto-pay for your client's convenience
Send late payment reminders
Get real-time notifications when your client pays the invoice
Build interactive files that combine invoicing with other parts of the process, such as contracts and booking
If you don't have invoices ready, just use HoneyBook's ready-made invoice templates to get started. If you're just starting to provide services to a client, you can also use HoneyBook's legally compliant contracts as yet another benefit of using this platform. What's great is that HoneyBook lets you combine important actions into one file, so you can let your clients select their services, sign a contract, view their invoices, and pay–all within one seamless, interactive file.
Pro tip
Choose an invoicing app that includes integrated payment processing to make receiving payments easier like HoneyBook.
2. Square
Square offers mobile payment software, including point-of-sale systems with hardware components that allow credit card purchases in person. This can be a great option if your business involves performing services for clients face to face where you can get paid for your services right away and in person.
Businesses of any size can use Square. There is no fixed monthly cost. If you choose to use Square, you will be one of over 2,000,000 active sellers using this payment processing and point-of-sale system.
3. Invoicely
Invoicely is an invoicing platform for small businesses with over a quarter million users. It allows you to send invoices and also allows you to accept payments from clients. This software also lets you track your time and expenses for services rendered. Its free plan offers invoicing services for budget-minded independent business owners.
With Invoicely, you can:
Send branded invoices to clients for free with PayPal
Manage teams with the paid plan
Send branded estimated quotes
Generate summaries of earnings and expenses
Use integrated payment systems to accept payments
4. PayPal
PayPal has been one of the leading payment processing platforms that facilitates payments between individuals or businesses. It is a household name in the payment processing sector and has been operating for 25 years.
With PayPal, you can:
Easily invoice clients using their PayPal email address
Create and send customized invoices online
Track invoices and unpaid bills
Send payment reminders
5. Stripe
Stripe is a payment processing platform for businesses of all sizes. This software allows you to send invoices to clients in minutes. You can also automate your billing and accounts receivable. Send invoices automatically through subscriptions or send them manually, when necessary. The Invoices page on the Stripe dashboard shows you the status of the invoice and when it was paid.
The price per invoice is 0.4% per paid invoice with the Starter Plan or 0.5% with the Plus Plan. The Plus Plan includes advanced features such as client quotes and invoice collection automation.
6. FreshBooks
FreshBooks is invoicing and accounting software in one package. It is used by over 30 million users, including accountants and business owners of many sizes.
FreshBooks allows you to:
Combine invoicing with accounting
Send branded invoices
Accept payments online
Send recurring invoices
Support multiple languages and currencies
Invoicing and payment processing on one platform
When choosing your invoicing software, you're going to want a platform that does more than just send invoices to clients. Luckily, a clientflow platform like HoneyBook can help you with writing legally compliant contracts, using invoice templates, and processing payments from clients.
You can send proposals, schedule meetings, and manage client communications. The platform also allows you to save client details to fill in invoices, making invoicing even quicker. When a client pays, you'll also be notified in real-time.
Since invoicing and booking are so integral to your clientflow, why not use a platform that's built for your processes? With HoneyBook, you can combine key actions, so there's no need for you or your clients to jump back and forth between different software. Communicate with leads and clients, book projects, and manage your work in one place.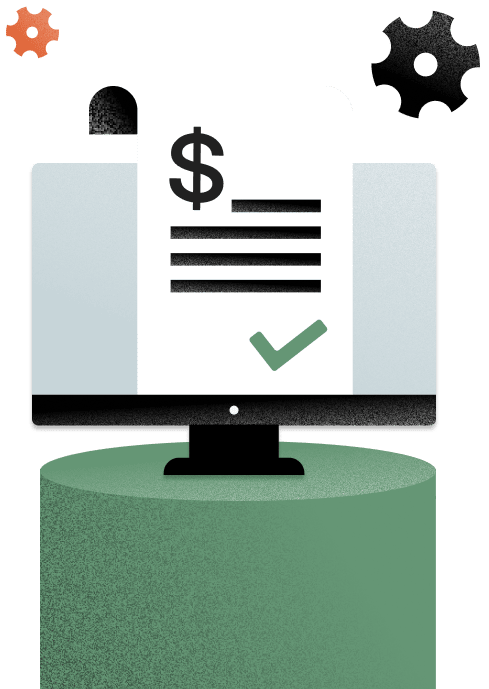 90% of HoneyBook invoices are paid on time or early.