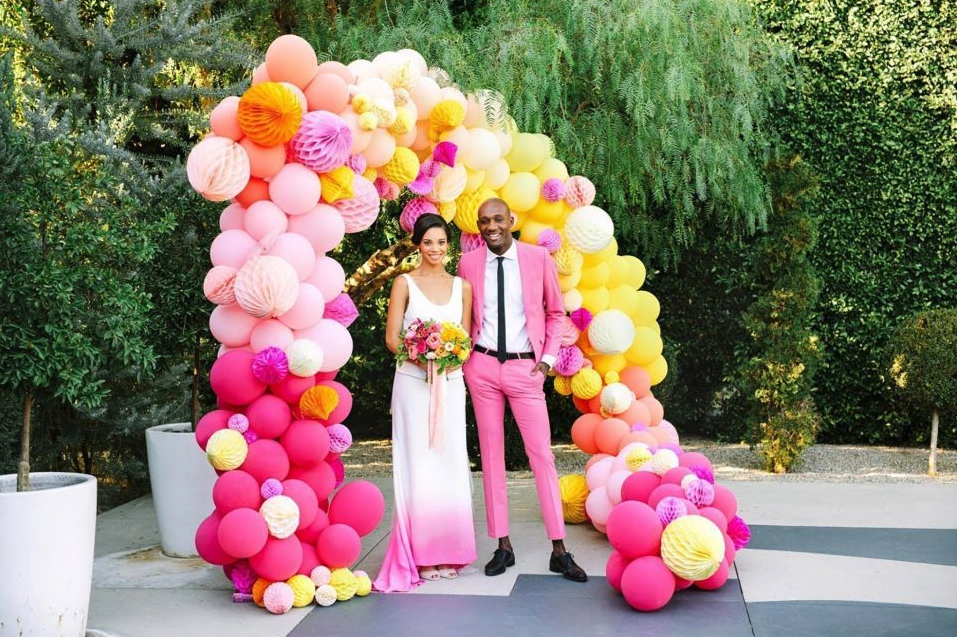 HoneyBook member Marla Borokoff is the owner and founder of Balloonzilla, located in southern California. Marla fell in love with balloons back in 2004 when she attended a party at her parents' home where her father had hired a balloon company to decorate the space. As soon as she walked through the front door she was completely head over heels. She immediately asked him for the contact of the designer and reached out, offering to work for free to learn the ropes. At the end of her first day with him and the balloons, she offered to buy his store. Two weeks later, she sold everything she had and has been reaching for the stars ever since. From doing HBO events around the country to the MGM Grand's New Year's Eve Celebration in 2018, Marla and Balloonzilla are paving the way for balloon artists everywhere.
So what is it about balloons?
Balloons are definitely a unique medium for an artist, and it works for me since I really can't paint or draw! There's something special with balloons, it's a little funny, but they just have a way of making people happy. How can you go wrong when you deliver happiness every day?
Tell us a little more about the structure of your company: how many people does it take to operate such a massive production?
Well, I'm currently employing 31 people. Our Marketing and Sales departments are made up of a combined 7 employees, Customer Service department is 4 people, HR is a one-man band, and the remainder are Production and Delivery staff. We have just opened up a location in Downtown Los Angeles, which means more employees are coming soon!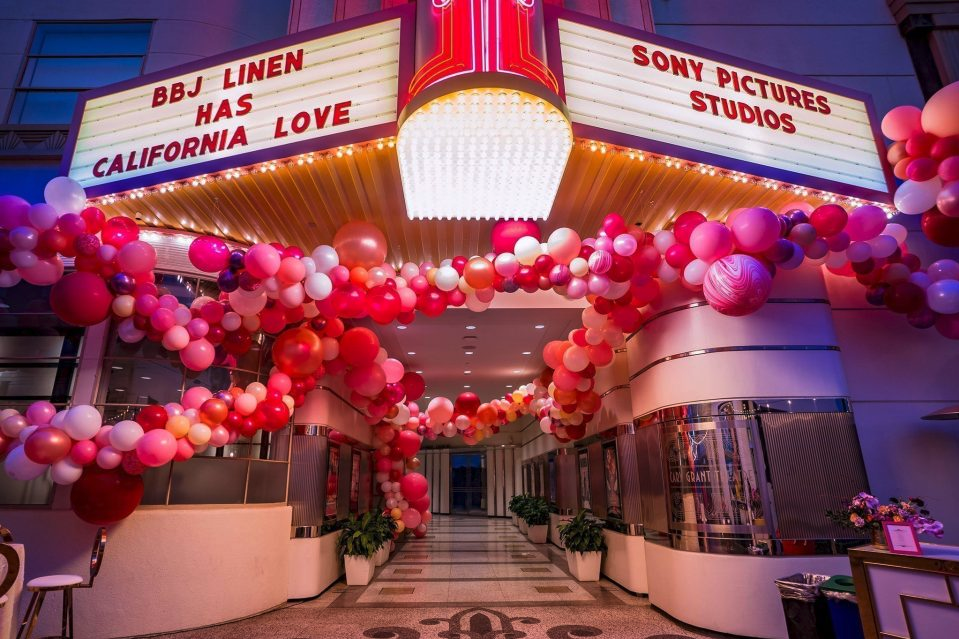 How do you start to dream up a balloon design? I can't even imagine how much work goes into that process!
I start by talking to my clients! It's really all about their desires: what kind of event it is, what will the design be used for, what is the client's style or color scheme, etc. Then I apply some basic design principles, and we're well on our way. Our team creates each design with attention to detail, and always with love and care.

When we do promotional work, we're usually sent an inspiration of some sort, like photos of other elements of the event. They'll send images of gowns, or table settings, flowers, etc. We take all of that into account when deciding on specific decor.

The Balloonzilla Pinterest account is so eye-catching it attracts 283K viewers a month! What role does Pinterest play in the marketing of your business? Especially compared to other social platforms, such as Instagram and Facebook?
Pinterest is a platform that usually serves as a place to get instructions on DIY projects or find inspiration. I think when people see our designs, they see it as an opportunity to have an expert take that work load off their plates. Instagram and Facebook are great tools for marketing since users are browsing for leisure. With Pinterest things are a bit different, since people are actively seeking help on their current projects. That being said, we definitely depend on Instagram for the bulk of our clients. They love that we post beautiful designs every day and always respond with "cheers!" to their inquiries.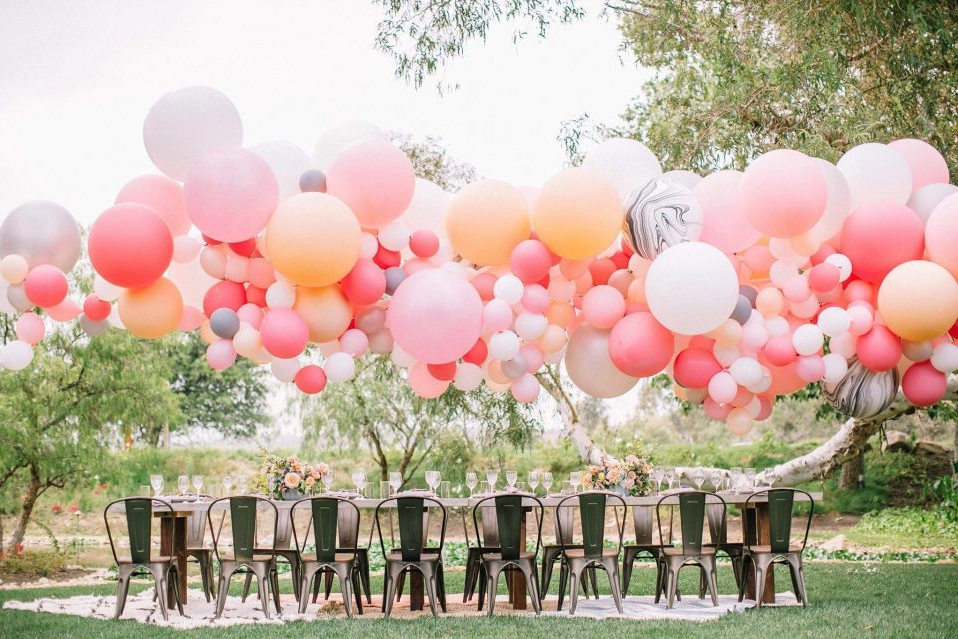 What's the craziest balloon creation that you've ever worked on? What made it stand out?
We have had the pleasure of working on so many "crazy" projects. It seems as the web continues to spread more and more information and ideas, the requests get crazier.

We have filled the floor of the Anaheim convention hall, built a 12-foot Statue of Liberty, covered the side of a mansion with balloons (and out the back into the pool), built a 20-foot spider and so many more! We've literally hung from chandeliers on the Queen Mary to complete an installation. I feel like the crazier the project, the more I enjoy it!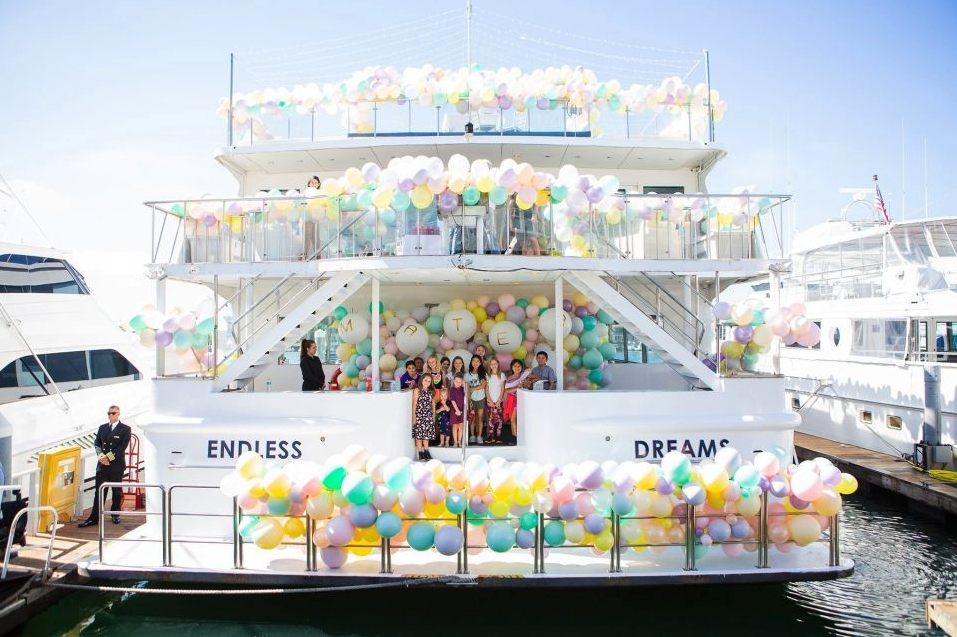 What are some of the challenges of working in your field that our readers might not know about?
There's a lot of early mornings and long overnights. We have the challenge of educating many of our clients about our industry. Most, not unlike myself when I was first getting acquainted with things, know nothing about what's possible with the world of balloons! They only know balloons from carnivals or homecoming games. We are so much more versatile in application than people anticipate. Once we get on the same page, we're able to transform their event beyond what they ever expected. Which is incredibly rewarding, but hard work.
Balloonzilla has already accomplished so much. From winning ABC's Trendsetter of the Year 2018 award, to the Obamas, to working with some big-name companies, including Toyota and Google. Are there any dream clients that you have your sights set on?

We would be honored to do pride week and the pink party in downtown Long Beach! We want to fill that whole room with pink balloons! The Olympics is another dream event.

The big companies and events are awesome when they come around, but we enjoy all the events we take on! If I'm being completely honest, we would LOVE the opportunity to work with an artist like Mindy Weiss, and create something unforgettable.

What is something that surprised you recently in your work?
The acceptance of balloons for weddings has been a bit of a surprise for us. It's definitely a newer concept. We tried for years to get into the market, but with no luck. Then, all of a sudden, this new organic, whimsical, style comes out and the brides go crazy! How exciting is that? We love working with wedding planners and consider many of them our fans and our friends.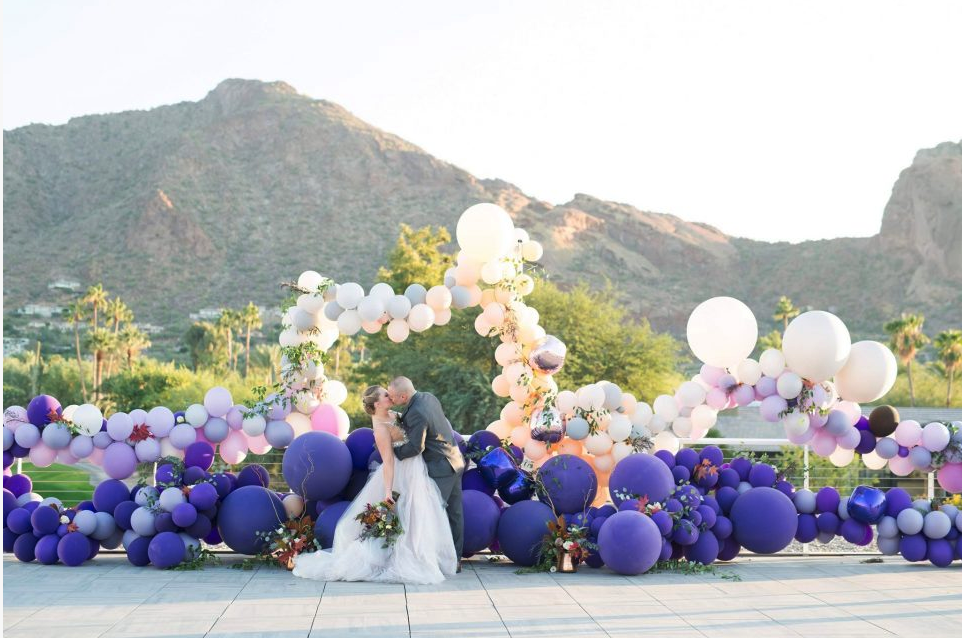 That is so fun! Are there any other new trends that you're seeing in balloon design right now?
I think more organic or whimsical designs are definitely the trend right now. This refers to balloons that are not necessarily symmetrical in pattern and size. They're usually a variety of sizes, and the pattern usually develops organically as you build the design. Now that balloons are entering a different phase, more artists and innovations are emerging. Keeping the art moving forward is a HUGE part of our vision.

We're so glad to be a part of that journey with you! If you had to pick, what would be your favorite HoneyBook feature? Do you have any advice for fellow HoneyBookers?

HoneyBook is a great tool to organize the myriad of orders we receive—especially during our busy seasons! We love the contact forms and use them on our brand new website. If you're not using the contact forms, you're missing out on business. The pipeline feature is another really useful tool for us. We're able to track our workflow with clients so easily now.

It's obvious that HoneyBook really took the time to listen to the vendor world when they built their platform. And even still, now that we've joined, they are always so available and helpful. We look forward to increased business this year with HoneyBook added to our toolbox.

Thanks so much, Balloonzilla!
To learn how other entrepreneurs built their business, check out more posts from our member spotlight series.