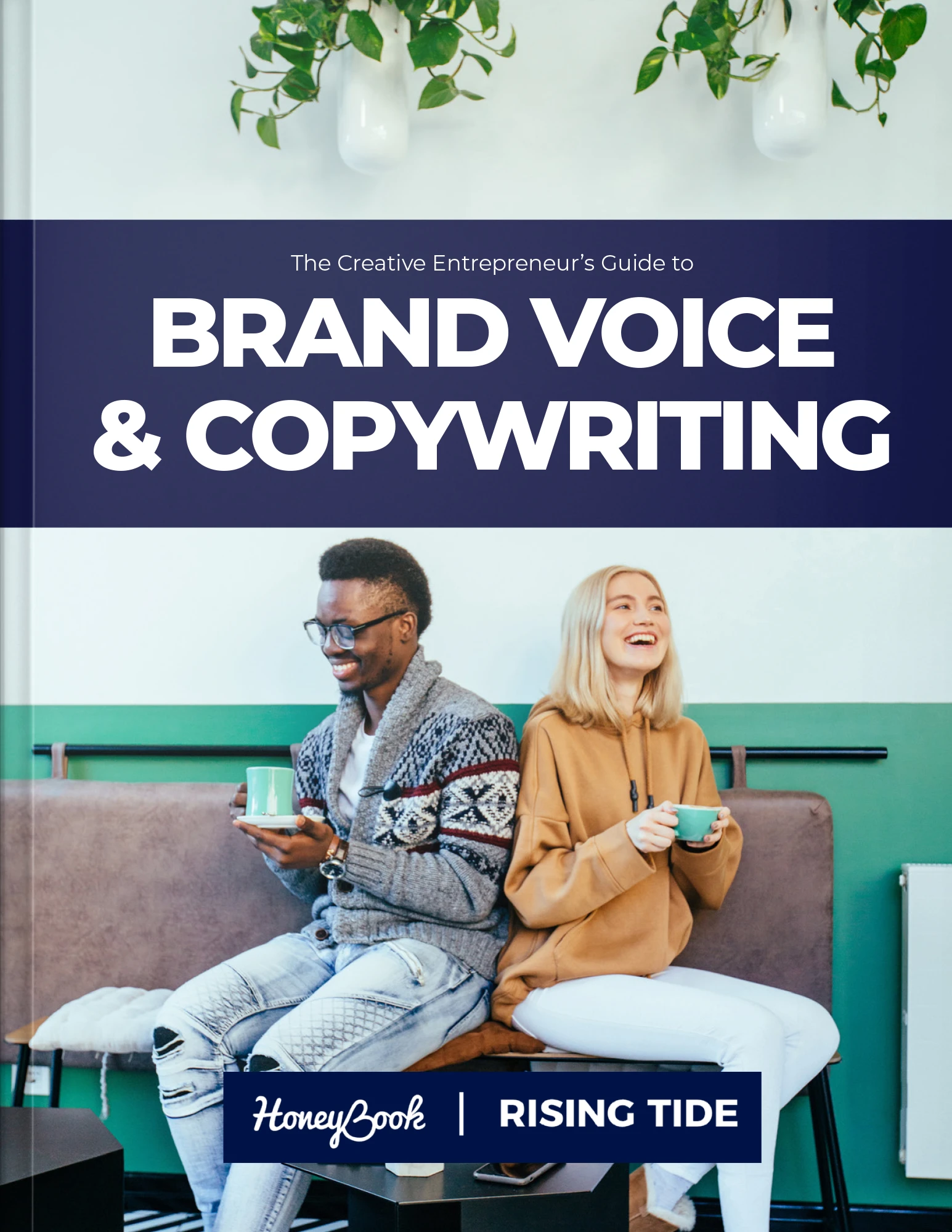 Brand Voice & Copywriting
What is brand voice and copywriting?
There are very few things that encompass literally everything you do in business. One of those things? Brand voice and copywriting. Your brand voice dictates how you speak, write, market, engage with others, treat clients and more.
This month's guide shares:
How to hone your brand voice and copywriting
Brand voice and how it relates to copywriting incorporates a wide range of business elements – from tone of voice to whether or not you use emojis in your Instagram captions. But none of it matters if you don't know who you're talking to. Knowing your audience and their deepest needs and desires helps you elevate your brand. You'll take your brand voice from all about you, to all about helping your audience avoid pain points and increase value.
So it's time to create content or sell your service or product? You need to know more than just what you offer. Instead, you need to know why you offer it and what kind of results your product or service provides. Speak and write with your brand voice front and center, and your audience's needs in mind. Therefore, you have the opportunity to sell with confidence. Want a top copywriting formula for all your sales needs? Give PAS a try: Problem, Agitation, Solution.
Know how to put it all together
Because copywriting and brand voice permeate your entire business, you need to know how to apply it all. Use your DIY Brand Messaging Strategy tips from the guide to apply the concepts to everything you do. These tips are relevant for in-person experiences to copywriting for SEO and more. The more pull all your brand voice and copywriting knowledge together, the more comfortable you'll become in connecting with and converting your "ideal client."
When you're writing or speaking… do so for only one person. You don't have to be everything for everyone. Writing for one will help you focus on the ideal client you're trying to serve. Hey, you can even give the person a name if it helps you envision! More than anything, tie all the brand voice and copywriting tips below together to transform your business marketing and communications once and for all.
What's Inside - Brand Voice and Copywriting
Disclaimer: The advice featured in this guide and on the blog was sourced from our community members for sharing general information and knowledge. For specific legal, financial, tax, mental health and professional advice, please consult an authorized professional.