These role of being a creative and a mom: Sometimes they flow seamlessly together. There's the sidewalk chalk murals, the free spirited days, and the music appreciation. Sometimes it feels so beautiful.
But then there is being a creative business owner and motherhood. I don't know about you, but for me these have never seemed to co-exist harmoniously without a serious amount of intentionality. When I started my business, I felt like I was muddling around making things up as went along which, let's be honest, I was.
How do you separate the two? Do you separate the two?
After nine years of owning my own photography business while raising four kids, I've found that there are ways to help us boss lady moms navigate both of these. I'm no expert, but there are two main things I've learned from my own mistakes.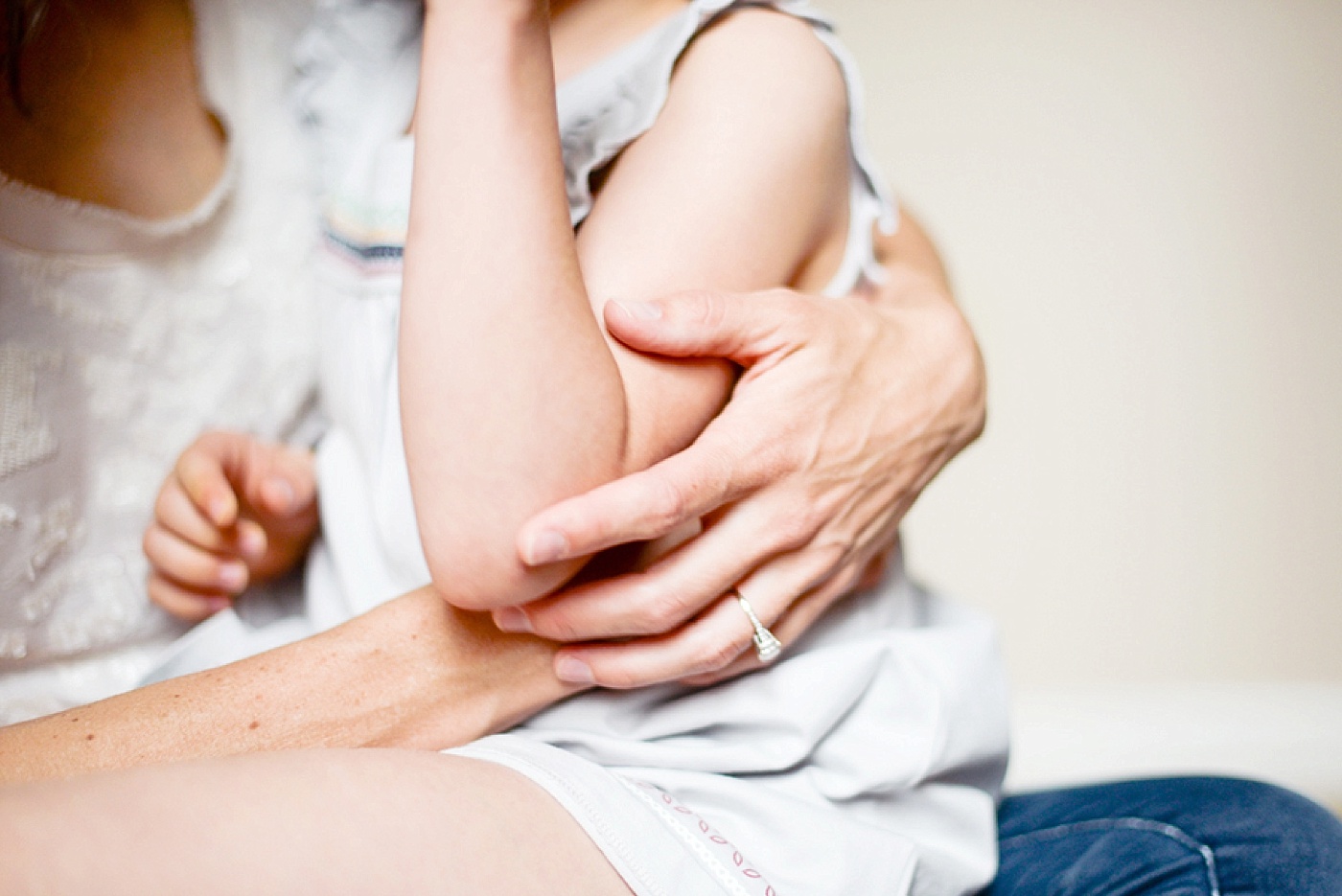 Keep It In The Box
It took me a couple of years to realize that my part-time business had no box. It was a like a gooey, oozy substance that trickled into every crack of my life; and it was just as messy as it sounds. I ran my business like a drive-thru cashier, stopping whatever I was doing the moment a client needed me. I'd stop and answer every email the moment I found it in my inbox. I'd get my editing done by slipping it in whenever I had a spare moment between all our other activities. I'd book sessions on the next available date on my family calendar. My business choices left me overwhelmed and created resentment. I resented the kid's interrupting my work. I resented my work's interrupting my family.
I remember the one afternoon that I'd had it. I realized that this thing needed a box. Not only did my kids need me to get this thing in its place, but I also wasn't showing respect to my business. So the box creation began.
As a photographer, I started with creating "shooting days" and "office days." I sat down and picked out the days in the coming months when I knew I had someone to watch the kids (mostly daddy) so that I could shoot all day. I deemed them my "shooting days." Once those days filled up, those days filled up; and I decided that I would have to tell clients that I was booked. During the first fall that all my shooting days were booked up quickly, I found it painfully hard to respond to new inquiries that I couldn't take their shoot. But do you know what happened? I was able to raise my prices; and those clients whom I had turned away were the first to book the next year, treating a space on my calendar like an honor. Many of them became my highest paying return clients. I started to get paid more to work less.
But the "office days" were my true life-saver. We decided to hire someone to watch the little ones one day a week. During this day, I hunkered down for a full day of editing, email-responding, and general attention to my business. It took the pressure off so many little jobs knowing that I could get to them on my office day.
Think of it like a job at which you would be employed. You would want to know when and where. Do the same for your own business—when are you doing business, where are you doing business?
When you begin to give more respect to your business, others—your family, your clients—will as well.
Kid Communication
Our Friday nights' family dinner discussion theme is "What's Your Beef?"—a chance for them to air out any frustrations. A while back during one of those nights, my pre-teen son shared that he thought I was working often. Considering the fact that my typical work week is only 20 hours versus my husband's 40 hour work week, this felt like something to dismiss. However, during that time period two huge projects had been demanding much more of my time than usual. My husband and I had done a lot of coordination and communication about it all, but I realized that I done a poor job of extending the same communication with my children. A simple "Mommy has a lot work" wasn't cutting it.
I'm learning to do this more and more—prepping them for heavy workload times or letting them know that a weekend all to ourselves is on the horizon.
When a time-sensitive email comes in and my young daughter walks wanting my attention while I'm tapping away on my phone, I've found that looking her straight in the eyes with, "You are more important to me, but Mommy needs to answer this email before we talk" goes a lot farther than my default "Shhhh…wait!"
If Dad has a 9-5, from infancy the kids have learned that Monday-Friday they can expect when he'll leave and when he'll arrive. But Mom owning her own business, well that's not always so predictable. However I've found them to be more understanding than I give them credit for, if only I'll permit them the chance. They've benefited from defined days and being "in" on the schedule changes.
Don't misunderstand the relationship between my business and its box. It's always seeping out. There are certain emails that have to be attended to promptly and the editing that sometimes needs to be done late into the night. But the difference is when we think strategically we can just work through the things that drip and spill out of the box, and no longer working through issues involving no boundaries. Your family, your business, your art, and your sanity will all thank you. So go forth, boss-lady mom! Grab a box and conquer!
Building-A-Box Tool Questions For You To Ask Yourself:
On average, how many hours do I need to successfully run my own business?
– How can I carve out set time to do this?
– What kind of childcare works best for my situation?
– Where is the best place for me to get my work done- a home office? Local coffee shop?
– Which times will be set aside for creating my art? Which times will be set aside to run my business?
– What kind of work will I say "no" to? What kind of work will I readjust my parameters to fit?
– How will I communicate all of this to my kids?
* In August in the D.C. metro area, Alyssa will be co-hosting a Mompreneur Workshop with Rachel Bridgwood of Sweet Root Village. To learn more go to http://thrivecreatives.com/events/ *