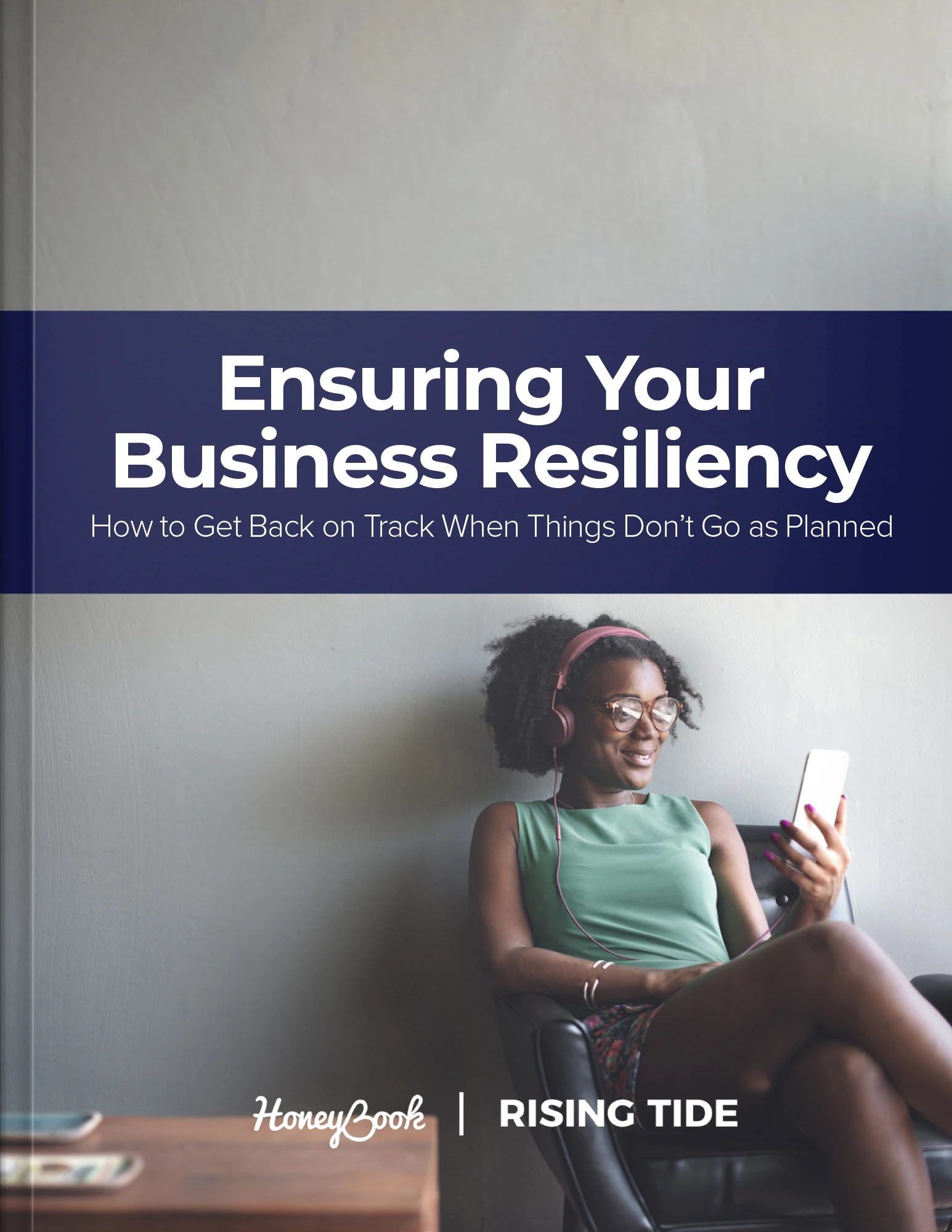 Business Planning for Resiliency
This year has certainly thrown us for a loop. For an industry built on community over competition, creativity and in-person experiences, many of us are reevaluating how we can best set our businesses up for success by business planning for resiliency. With a goal of overcoming difficult situations and tumultuous times, digging into your business means starting with areas featured in this guide.
This month's guide shares:
How to thrive as an entrepreneur by business planning for resiliency
Remember… it's about the long-term:
The definition of resiliency is "the capacity to recover quickly from difficulties; toughness." Therefore, as you're wrapping up your year and looking to the future, a thriving business that can bounce back from difficulties requires reflection and foresight. We can't predict the future, but we can assess the past and learn for the long-term. Now is the time to determine where your legal contracts are lacking with Paige's DIY contract audit and free Protection Clause Checklist. Don't let the difficulties of this year prevent you from long-term business planning for resiliency.
See the big marketing picture:
Business planning encompasses a large range of elements for your brand – everything from goal setting to marketing strategies and more. While in audit mode, take some time to determine how your marketing strategy helps you stay resilient. From Aleya's strategies on managing social media during difficult seasons to Meghan's 5 simple steps to showcasing your expertise through public relations, marketing and PR can help you see the big picture about how the investment in your strategy and plan now can position you well and bring in more business moving forward.
Finally, the last tip when business planning for resiliency is core to whom we are as HoneyBook | Rising Tide – you don't have to do this alone. Community is key in hard times – for your business growth, mental state and potential to safeguard yourself in an emergency. Amanda shares her tips for building a referral network for new business and also to tap should an emergency arise. Additionally, take next steps in your virtual business relationships and partnerships with top tips from Kevin. And remember, we're always here for you. Community over competition means you never have to go at business alone, in good times and bad.
What's Inside - Business Planning for Resiliency
Disclaimer: The advice featured in this guide and on the blog was sourced from our community members for sharing general information and knowledge. For specific legal, financial, tax, mental health and professional advice, please consult an authorized professional.