From the Inland Empire chapter leader, Cristina Barragan:
We are a small intimate group of creatives in the Inland Empire that love to collaborate and network locally. We encourage community by promoting opportunities to empower and grow our businesses collectively.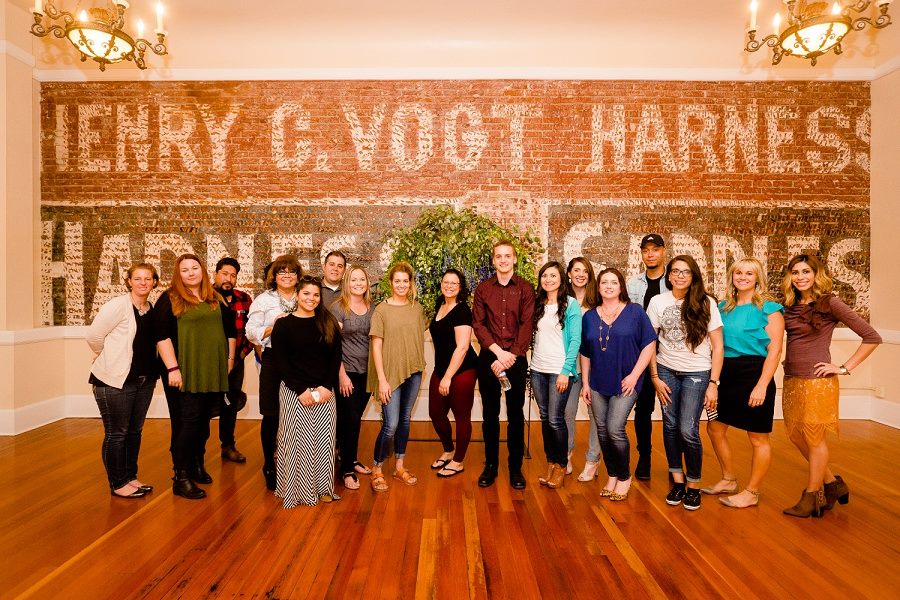 What does #communityovercompetition mean to you?
#communityovercompetition is a powerful movement that offers the idea to look at your community as a form of support and empowerment. It offers the opportunity to set aside differences that promote competition and rather highlight them in a way to collaborate and be each others cheerleaders through the process. I believe that there is business for everyone and that mindset is what mades community possible.
What has been one of your favorite TuesdaysTogether moments?
My favorite moment is during the networking portion of the meet up where everyone can chat and get to know each other. It is so refreshing to see new faces and have many leave inspired and motivated to implement new knowledge into their businesses.
What has been your favorite monthly topic for your TuesdaysTogether gatherings? Why?
My favorite topic is social media because it is such a hot topic! We all can relate to the topic and we all have different approaches to maximizing exposure and lead capture. It is so fun to learn how every business using social media to communicate their brand and bottom line.
Where does your chapter typical meet up?
We usually meet in my studio but are starting to encourage local partnerships with local venues and professionals to showcase businesses for each meet up.
What is something that you do as a chapter that works well for you, and that you think would be helpful for other chapters?
What works well is that we meet in a central location to everyone and keep the meetings in the late evening. The consistent day and time is also easy to schedule and keep members coming back for more. We are going to start implementing "featured vendors" to encourage more to participate and also offer opportunities for vendors to show off their services at each meet up.