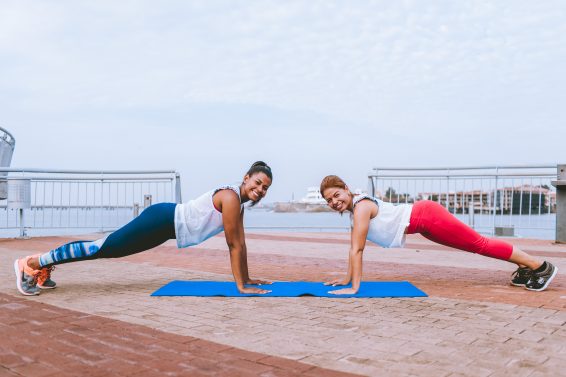 2018 was an exciting year for me and my business. After three years in business, I finally started to see real growth. I narrowed my services, on-boarded new clients, and discovered skills I didn't know I had. But funnily enough, my business growth coincided with adding our first child to our family. While the growth of both my business and family were good, long-awaited, and exciting, they were also challenging. I found myself asking, "How do I take care of myself when my free time is virtually nonexistent?" What I realized midway through this year was that my self-care had to change because my life had changed. So, for anyone dealing with exciting life and business changes, here are three ways to take of yourself when your time isn't very free:
1. Identify your actual self-care needs
Don't get me wrong, I like a hot bath, a fancy cocktail, painted nails, and a workout class in a boutique studio. However, as an entrepreneur with a new baby and a spouse who also has a demanding career, I just don't have the time. When my life began to change this year, I found myself getting easily frustrated, framing life from a negative perspective, and overall feeling poorly and dissatisfied. I shared my struggle with a personal trainer friend and she suggested that I figure out the root of what I needed, not what media and friends told me I needed.
What I discovered: I need space to find peace and time out with friends. As a recovering perfectionist and people pleaser, my stress levels can easily skyrocket. So, I found a book on neuroscience and stress (Wired For Joy by Laurel Mellin), read it, and started implementing steps to rewire how my brain will deal with stress. I also increased my at-home yoga practice while decreasing high-impact cardio workouts and started using my Headspace app again.
But while I need ways to cope with my stress, as an extrovert, my real recharge method is spending meaningful time with other people. My husband and I are working on scheduling regular date nights (at home and out), and my weekly goal-setting includes reaching out, at least bi-weekly, to schedule something with a friend outside my home.
The other things—pedicures, laying out on the beach, and watching too many episodes of my favorite TV show—are extras. I still enjoy those activities and am excited when I can make time for them, but I recognize that they're wants, not needs.
2. Schedule your nonnegotiables
I used to make lists of my daily nonnegotiables. I knew my day was better if I had time to myself in the morning. My weeks were better when I worked out at least every other day. My life felt less like a series of recurring tasks when I left my house to see other people. Unfortunately, my overwhelming task list left me trying to keep up with the flow of my days and not completing any of my nonnegotiables. My solution: schedule my days. Every day. On paper.
This sounds old school, but when I schedule my days, I make time for all the things I need to do. When I write my schedule on a paper calendar, I hold myself accountable. Plus, planning and accountability has helped me take better care of myself while still growing my business and partnering with my spouse to raise our child.
3. Create time for non-billable business tasks
This might not seem like self care, but it is. The anxiety of catching up on months of bookkeeping or expenses, being a step behind in social media marketing, or realizing that your website content hasn't been updated in a year is real. My solution goes back to the second self-care method: schedule it.
Schedule a quarterly workday specifically for non-billable tasks. On these days, I don't edit manuscripts or client content. I don't spend my time corresponding with current clients. But other than that, these days never look exactly the same. Sometimes I meet up with other entrepreneurs to brainstorm blog or media content. Sometimes I have a video conference with my accountant. Sometimes I spend a day making sure I didn't miss any expenses in my bookkeeping and double-checking my tax math. What all these days do have in common is that when I schedule quarterly work days for non-billable tasks, I head off work-related anxiety. And that positively impacts the rest of my life.
So, the next time you start to feel easily frustrated, think about the forms of self-care that you really need. Even though you may find yourself dreaming about a night of binge watching your favorite TV show, you may find that your self-care needs to change to better suit your current lifestyle.