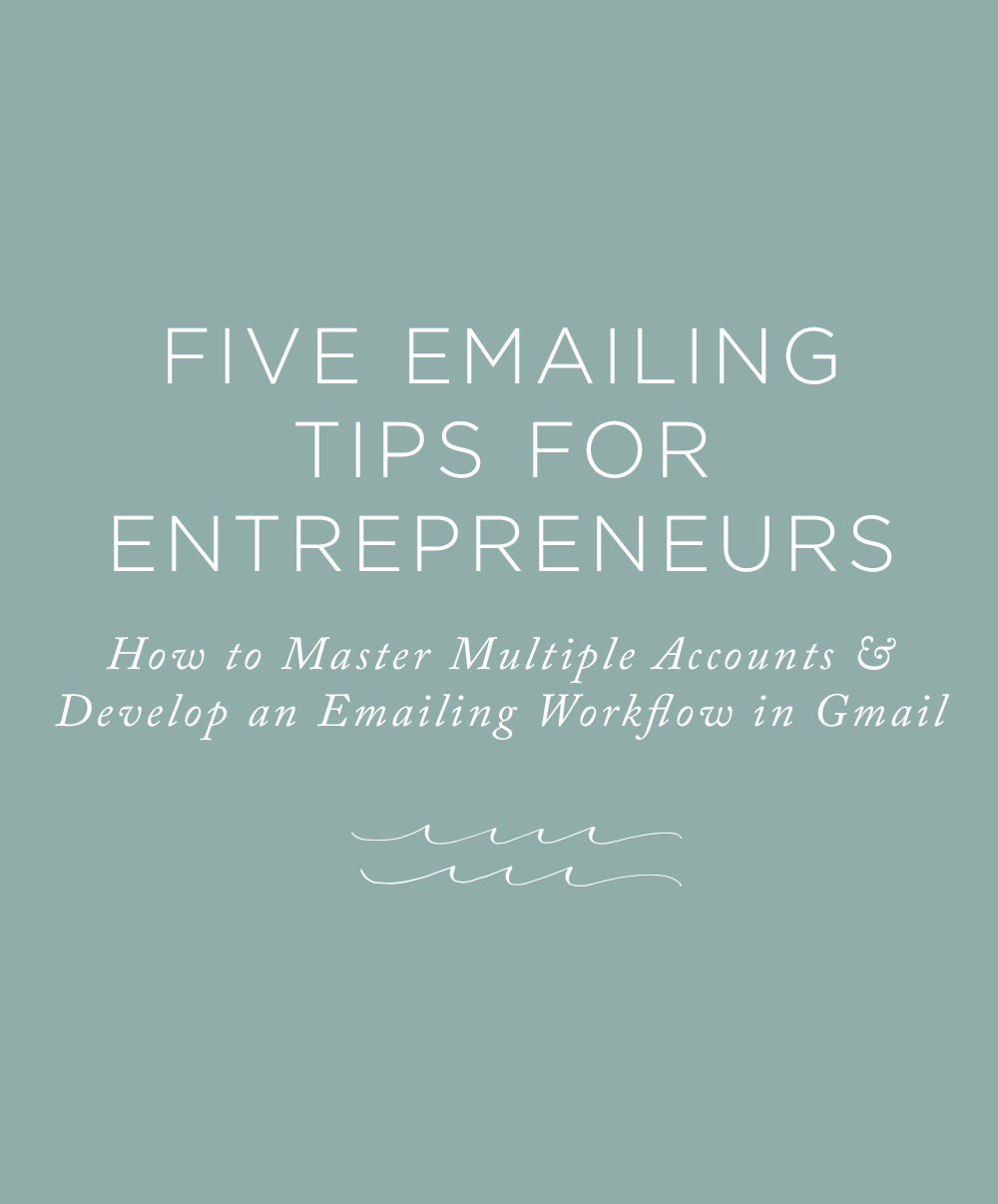 With running multiple businesses, it can be easy to feel overwhelmed by the constant barrage of messages on any given workday! Having an efficient email workflow in place has saved me hours of time and is truly one of the strongest systems that I have in place for my business! I wanted to share the top give tips I have to give you an advantage when conquering your inbox!
Mastering Your Email Workflow
Tip One – Funnel All of your Email Addresses Into One Account
The first step to mastering your Emailing Workflow is to funnel all of your business addresses into a single account where you can answer emails quickly + efficiently! Even though email addresses should be set to unique domain names ([email protected]), it is easiest to access and respond to those incoming messages from a single location. You can easily add mailboxes to a Gmail Account by clicking the small gear symbol on the right side and selecting "Settings" and choosing "Accounts and Import". If you learn best from demonstration, this video will walk you through step by step.
Tip Two – Color Categorize + Archive – Each of your multiple accounts (personal, business, etc.) should have a unique Color Label associated with it such that a quick glance through your unread messages will easily reveal which are intended for you personally, as a business owner, and so on! It's simple to choose Label Colors and associate them with any of the Folders or Accounts on the lefthand side of your Gmail Menu!
It's also useful to activate Gmail Tabs across the top of your inbox! All emails arriving for Facebook, Twitter, Instagram, + Linked in Notifications are sent straight to the Social Tab. The crazy coupons that feel far too overwhelming are all sent to Promotions. So that all the remaining emails, that are of genuine importance, arrive into the Primary Tab! You don't have to sort through Sales Promotions and Twitter Notifications to see an inquiry from a potential client… Gmail does that for you and it can change everything!
TAB OVERVIEW

Primary: Emails from friends, family and your business accounts.
Promotions: All of the deals, offers, and other promotional emails often from retailers.
Social: Emails from social networks and media-sharing sites, such as Facebook + Twitter.
Updates: Email notifications like confirmations, receipts / bills, and bank statements.
For more information on tabs, I recommend checking out Gmail Support!
Take advantage of Folders and create them for Topics under each of your independent accounts! This way you can add emails into the proper categories and always go back to them later! Once an email is read and responded to, archive it so that it no longer remains in your inbox! This is a huge mental check off of the checklist. If you're the type of person who just leaves giant quantities of emails in your inbox, consider utilizing the archive tool. This way, a simple glance at your inbox shows you only the messages that still need to be attended to!
Tip Three – Utilize Email Templates
This is, hands down, the biggest time saver! By having your essential emails pre-written, you can breeze through your inbox at lightning speeds. A good rule of thumb is to create an email template for any response that you find yourself writing more than three times!
Using Google Canned Responses you can easily save your email templates and insert the pre-written portion of the email within seconds. From there, it's easy to personalize your introduction and include any additional information that pertains to that particular message. That way you can maximize efficiency while also being genuine and showing personalization. (Here's an awesome TIME Article on how to use them.)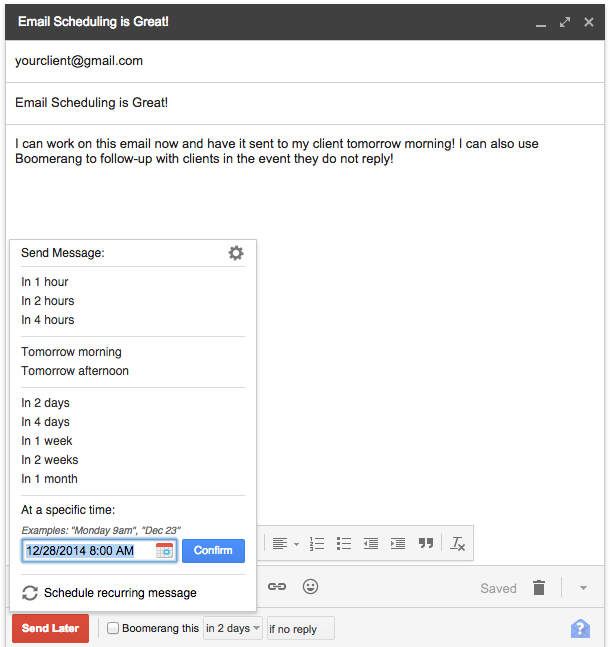 Tip Four – Scheduling is Key
First, scheduling out email time throughout the day and only checking during those windows really helps to keep you on task. Try checking your email three times throughout the day: first thing in the morning, again around noon, and right before the "close of business" at 4:30pm. Set a 30 minute timer on your phone and work to clear your inbox in time. You are more likely to get the task completed when there is a time limit associated with it!
For times when you simply cannot return emails to your clients during normal business hours, consider using an integrated program like Boomerang to schedule emails to send out at a more appropriate time through your Gmail Account. Scheduling emails keeps expectations in check (You're not on call 24 hours a day!) and ensures the level of professionalism that you want your business to display. You wouldn't expect to receive an email from your lawyer or doctor at 2am and you should treat your small business with the same level of professionalism!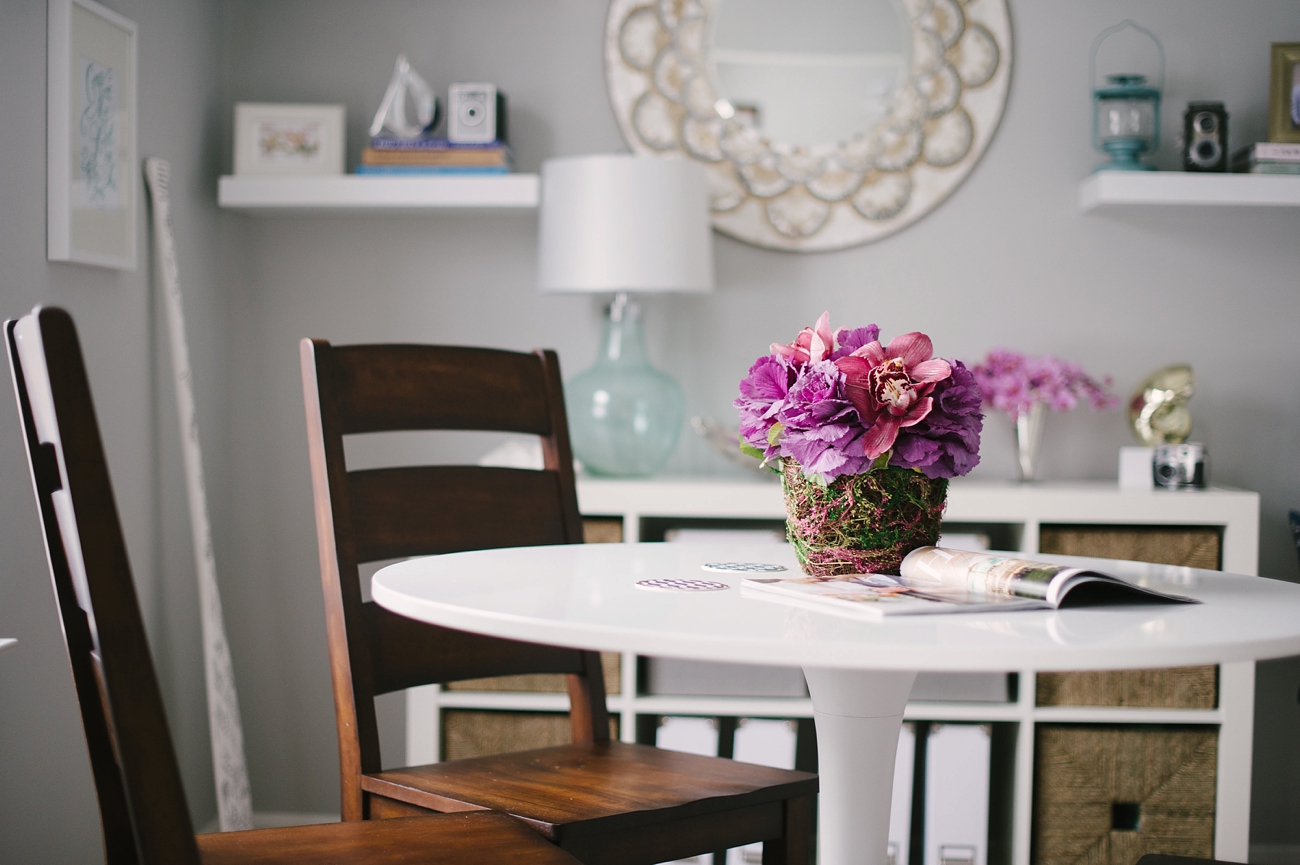 Tip Five – Under Promise + Over Deliver
As with anything in business, this is the key. If you tell your clients that you'll respond to all email inquiries within 24 hours and you're a day late… you've fallen below their expectations. However, if you set the bar at a place where you always, even on your busiest day, surpass it – you are proving to follow through on your promises. This builds trust.
When you're traveling or away from your computer for an extended period of time, add an Auto-Responder to notify incoming emails of your absence and include a short blurb on the 'Contact Me' Page of your website! You want potential clients to know that you're excited to chat with them and that due to being out from the office, it may take longer to respond than usual.