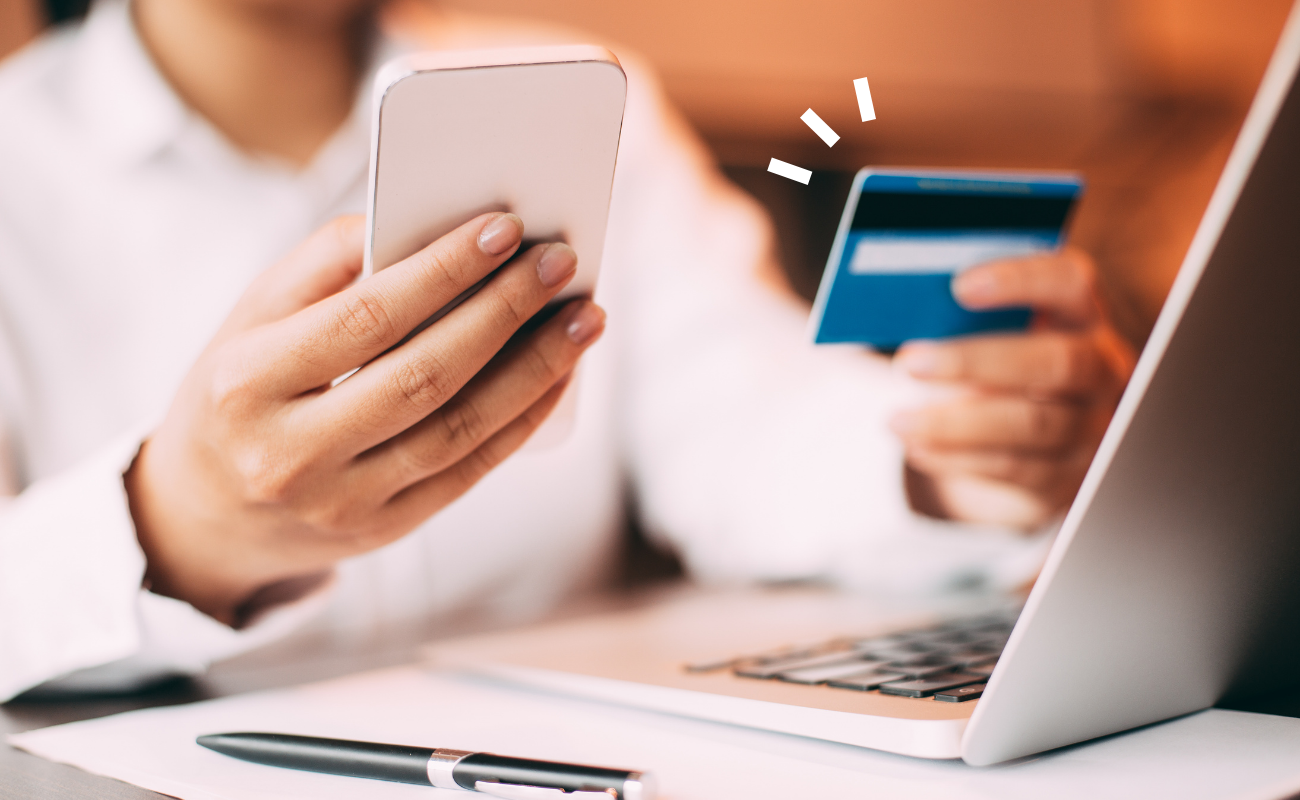 Most of us have dealt with credit, when it comes to personal cards and scores. But if you're ignoring it for your small business, you might be missing out.
Why is it that investing in the right physical equipment (e.g., computers, supplies) is a no-brainer, but we easily overlook the intangible things like patents, trademarks, and—you guessed it—credit?
There are a lot of reasons to build credit for your small business, such as to increase its value, but where do you even start!? A healthy company is a growing company. Start learning the ins and outs of building credit for your small business, right now.
What is Your Business Credit Score?
Business credit is similar to personal credit, except for a few key differences. While personal credit scores are measured on a scale of 300-850, business credit scores are measured on a scale of 0- 100.
80-100: Low risk

50-79: Medium risk

0- 49: High risk
Another important difference is that business credit reports are publicly accessible, through three major bureaus (Experian, Equifax, and Dun & Bradstreet), so anyone can pull your business credit report without needing your consent.
Why Business Credit is Important
Let's take a moment to think about your business. Do you deal with suppliers? Will you be applying for credit cards or loans at any point in the future? These become a whole lot easier with the help of a solid credit score.
Think about it this way:
Lower Interest

Business owners with bad (or no) credit can have higher interest rates and higher insurance premiums. On the up side, building good business credit increases your creditworthiness and can help secure better terms when borrowing money.
Increase Your Business' Value

If you sell your business, its credit score is fully transferable, and that means the next person will probably be more than happy (and possibly even willing to pay more) for a business that has a great credit score.
Protect Yourself

While it can be easy to merge things when your company is starting out, it's important to realize that your personal finances and your business finances shouldn't be mixed together. While some banks will still take your personal creditworthiness into consideration when applying for a small business loan, establishing a solid business credit report means you'll need to rely on your personal credit score less and less.
Whether you're starting with poor, or no credit, now is a good time to start thinking about building your credit for the future of your business.
What To Do When You're Building Credit

As with any part of your business, you'll want to do your research. You'll also want to make sure that your business is registered with the state, and that you have an Employer Identi cation
Number (EIN). Once you have those, here are some steps to get you started:
Open a Business Checking Account

At SimpleKeep we highly recommend that you keep your personal and business finances separate. Not only for tax reasons, but for your organizational sanity. It is also an essential part of build-
ing credit. Opening a business checking account can usually be done at banks that offer personal banking. When you're applying for a credit card, make sure to ask about payment terms — they can sometimes be tailored to your business.
Find a Business Credit Card

Plenty of banks and credit unions will offer credit to small businesses. When applying for credit, check if the credit card offers "commercial liability" or "joint and several liability" so you'll know if you'll be personally held liable for any debt. For example, if you have an American Express Business Gold Rewards or a Bank of America Cash Rewards credit card, you're likely personally liable for the balance on these business credit cards.
A good rule of thumb, when applying for credit, is to remember the 5 C's that creditors look for:
 Capacity: Can your business support debt expenses?

Collateral: Accounts receivable, inventory, cash, equipment and real estate

Capital: Do your assets outweigh your liabilities?

Conditions: Economy, industry trends, and pending legislation

Character: Personal integrity, Industry experience, credit history
Pay Expenses with Your Business Card

The key is to use your business credit card to pay for expenses that are consistent and payable, such as office rent, business phone, or even online services such as Buffer, Xero, or Dropbox. You can also make large purchases with your credit card. Just be sure that you pay o the balance on time.
How to Improve Your Business Credit
Life happens, and sometimes your credit isn't quite up to the level that you would like. Luckily, there are a few ways that you can improve your business credit score, and you're probably pretty familiar with them.
Make Payments On-Time, Every Time

You've heard this one? No way! But in all seriousness, it's essential that you make your payments on time – EVERY TIME. Late payments have a negative effect on your score, and will keep your business from reaching the best possible rating.
Pay Attention to Your Ratio of Use

Your ratio of use—your total credit balance in comparison to your overall credit limit—is something to keep an eye on. If it's too high, then you can be seen as too much of a risk. In general, you'll want to keep this number as low as possible. Try to keep it around 30% or lower.
Increase Your Credit Limit

Wait. INCREASE!? Yes! Of course, you'll want to take your financial situation into account, but requesting a credit limit increase is fairly routine, and most banks will honor the request as long as you're in good standing. Why do this? Remember the use ratio we talked about above? By increasing your limit, your ratio of use decreases, meaning your score improves.
Whatever you're looking to do with your business' finances, we're here for you. At SimpleKeep we're excited about supporting small businesses and working alongside their owners to help them reach their full potential. For more resources, visit our blog where we have posts on everything from taxes to marketing. Don't miss out on our 9 Tips to Keep Your Business A float and our 7 New Strategies to Optimize Your Facebook Business Page. Remember that doing your research is one of the biggest keys to succeeding. When it comes to establishing credit, make sure you're looking into all of your options.
Using Credit As Part of Your Business Finance Strategy
Establishing your business credit is just one part of a broader financial strategy. For healthy bookkeping and account, you should also be tracking your expenses and creating a profit and loss statement that you can review at least annually. 
With HoneyBook, you can do all of the above and create custom financial reports to track your business value and success. Try HoneyBook today to use our financial tools along with a seamless booking flow for every client.