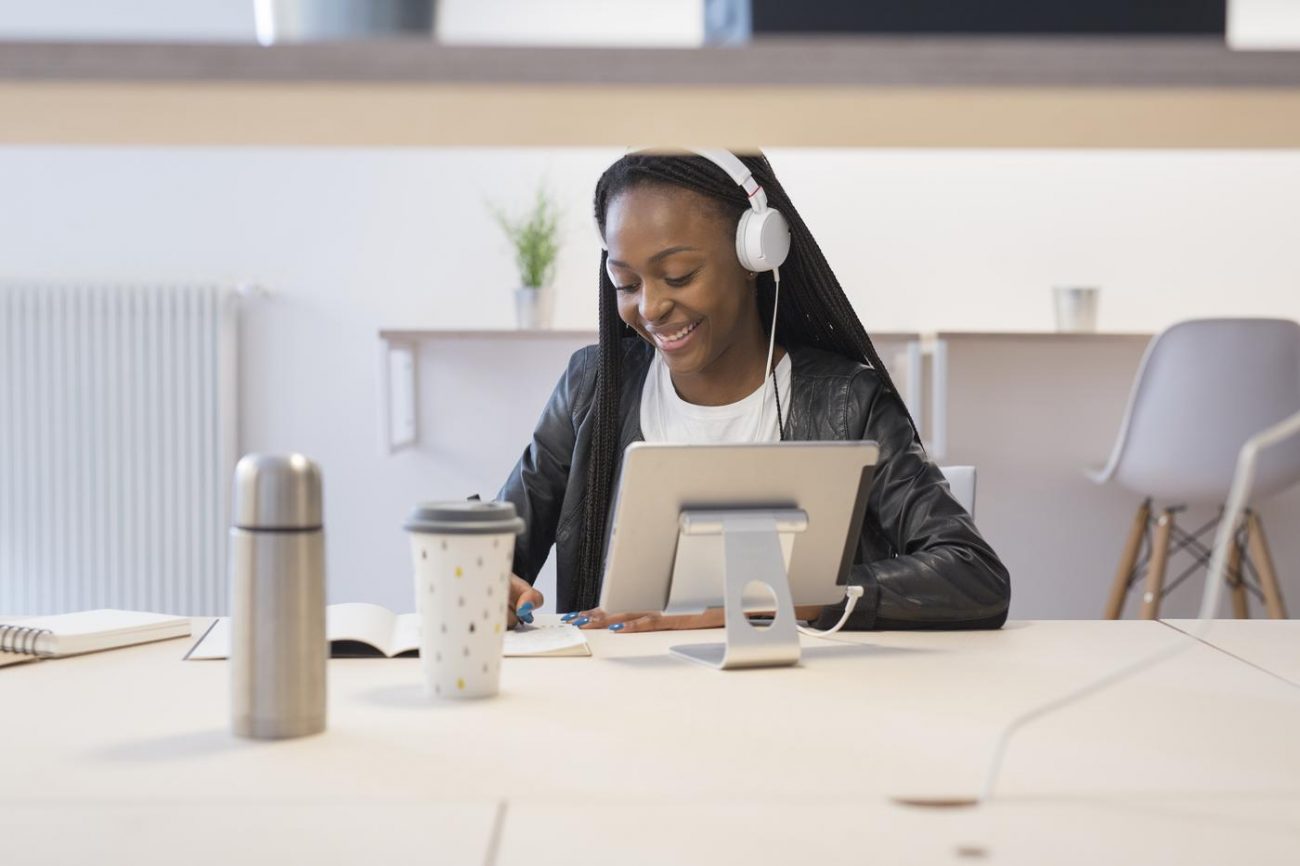 Have you ever wondered how to pitch podcasts? Podcasts are growing exponentially and have quickly become an ideal way to increase your visibility, build brand authority and expand your reach. Podcast listeners are typically very loyal to the shows they subscribe to, highly engaged and "ready to buy." This is likely because podcasts are long-form content, which gives listeners a chance to really lean into the conversation, listening intently as guests show their personality, style and expertise during an in-depth 45-minute interview.
If you're ready to grow your audience and establish true thought leadership by learning how to pitch yourself as a guest on podcasts, this article is going to be a gamechanger.
Here's the four-step process on how to pitch podcasts:
1. Pitch Where Your People Are. 
One of the most common mistakes I see with clients is wanting to pitch to the popular shows they personally listen to, instead of pitching to the shows their audience likes.
If the goal is to make sales or bring in new clients, you must go where your people are. To learn what shows you ideal customer is listening to, consider adding a question sticker to your Instagram stories or prompting them to respond to your next subscriber email. 
Then, create a media list that allows you to track your podcast pitches:
The name of the show

The name of the host

The host email (you can locate with programs like Rocketreach.io or by searching the podcast show site)

The topic you'd like to speak to (yes, you should know this before pitching— you'll see why later)

The date you pitched

Whether or not the pitch was accepted
You can also use social media sites to search "podcast host" and track those who appear in the search results with shows specific to your industry. Either way, stay focused on those that directly benefit your ideal customer and not the shows that stroke your ego.
2. Start Small.
The bigger the show, the greater the competition. 
One good strategy is to start small, and then gradually pitch to bigger shows. At our agency, we refer to this as "going fishing." The idea is to land smaller shows that you can use to "bait" bigger podcasts. Whenever you reach out to ask a podcast host or producer to consider you as a guest, you may link to previous interviews. You can also provide an example of how you articulate your ideas, maintain an engaging conversation and tell a good story. While it's possible to secure a podcast interview without experience, it helps to showcase prior interviews. And the quickest way to build a portfolio you can leverage is to focus on those with less competition.
Remember: Most people can't tell how many "listeners" a podcast has. They're just impressed that you were featured on one. So stop aiming for the ones with a lot of competition and use the smaller ones as examples of how you perform when pitching larger outlets later.
But your work isn't done once you have the list of shows that you'd like to appear on. You must first make sure it's a good fit for your brand. To find out, ask yourself the following questions.
4 Questions to Ask Yourself Once You Learn How to Pitch Podcasts
Does this show stream across all the major platforms (Including Apple and Spotify)?

How many reviews do they have? Are they positive?

(After previewing 1-2 episodes) Does the humor, language and tone align with my brand style and audience?

Is the show still active? Do they publish new episodes regularly?
Once you've answered these questions and are satisfied with what you've learned, you're ready to begin your outreach.
3. Show Up for the Listeners, Not for Yourself.
It's tempting to send an email to a podcast host and fill the message with mentions of your credentials and links to all your work. But the host is less concerned with your accolades and accomplishments and more focused on the experience you can provide for their listeners.
If their audience somewhat mirrors yours, lead with the value you have to offer them, not with them doing you a "favor." (There's nothing worse than receiving a pitch that says, "I'd love to be a guest on your show." Their response will likely be, "Yeah, of course you would.") 
This approach, although well-intentioned, is not persuasive  as it positions you as the person receiving the benefit, not the podcast.
Ask This Question
You need to ask yourself, "Why am I the best guest to speak on my proposed topic?"?
When you pitch to show hosts, you need to focus on presenting the IDEA you have for the episode you'd like to do. Instead of writing, "I've been a photographer for 10 years…" write instead, "I'd love to talk to your listeners about my 4-step process for DIY'ing great family photos. Plus, here are a few of the talking points I'd cover…" 
Again, your pitch is less about how impressive you are and more about how you can create a memorable experience for their listeners. The goal is that they would circulate the episode among their own networks (and prompt them to visit your website where they can  fill out a contact form!).
4. Prepare Content that Fits the Format.
There are two types of shows you should be considering:
The first type is a profile. These shows lean into the interviewee as a storyteller, exploring the journey of how he or she got to where they are today. If you have a particularly interesting background or a wow-worthy testimony of adversity and triumph, you may fare better here. While you won't be directly selling your product or services, listeners will likely follow you on social and begin exploring your work after being inspired by your personal story of entrepreneurship.
The second type of show is trainer-style. The expectation for these shows is that you'll prepare a few actionable insights that listeners will be able to employ right away. Hint: You may also use these shows to share a personal framework, pillars or methodology which hosts really like. Pro Tip: Be sure to prepare anecdotes to demonstrate the effectiveness of your methods! Practice speaking concisely and confidently. And don't be afraid to let your personality shine through.
Remember this:
Keep in mind, once you send an email, it's common not to hear back right away (or at all). It's okay to follow up one time within 5-7 days. If you hear "no," then move on to the next pitch. Once you refine your pitch, it's a numbers game. You'll only hear "yes" if you continue to reach out, so don't get discouraged– be persistent!
Once you've created a list of shows that will position you in front of your target audience, have checked the podcasts to ensure they align with your brand and business goals and sent a value-based pitch, you'll be on track to secure podcast interviews that will take your visibility to the next level.
And don't forget, when you begin securing interviews, be sure to share them across your social platforms, as a part of your email marketing and post them prominently on a "press" page on your website to maximize the opportunity. If you do it right, before long, podcast hosts will be reaching out to you!
For more tips on how to pitch podcasts and on securing media interviews, visit us at www.tellpublicrelations.com or follow us on social media at @tellpublicrelations