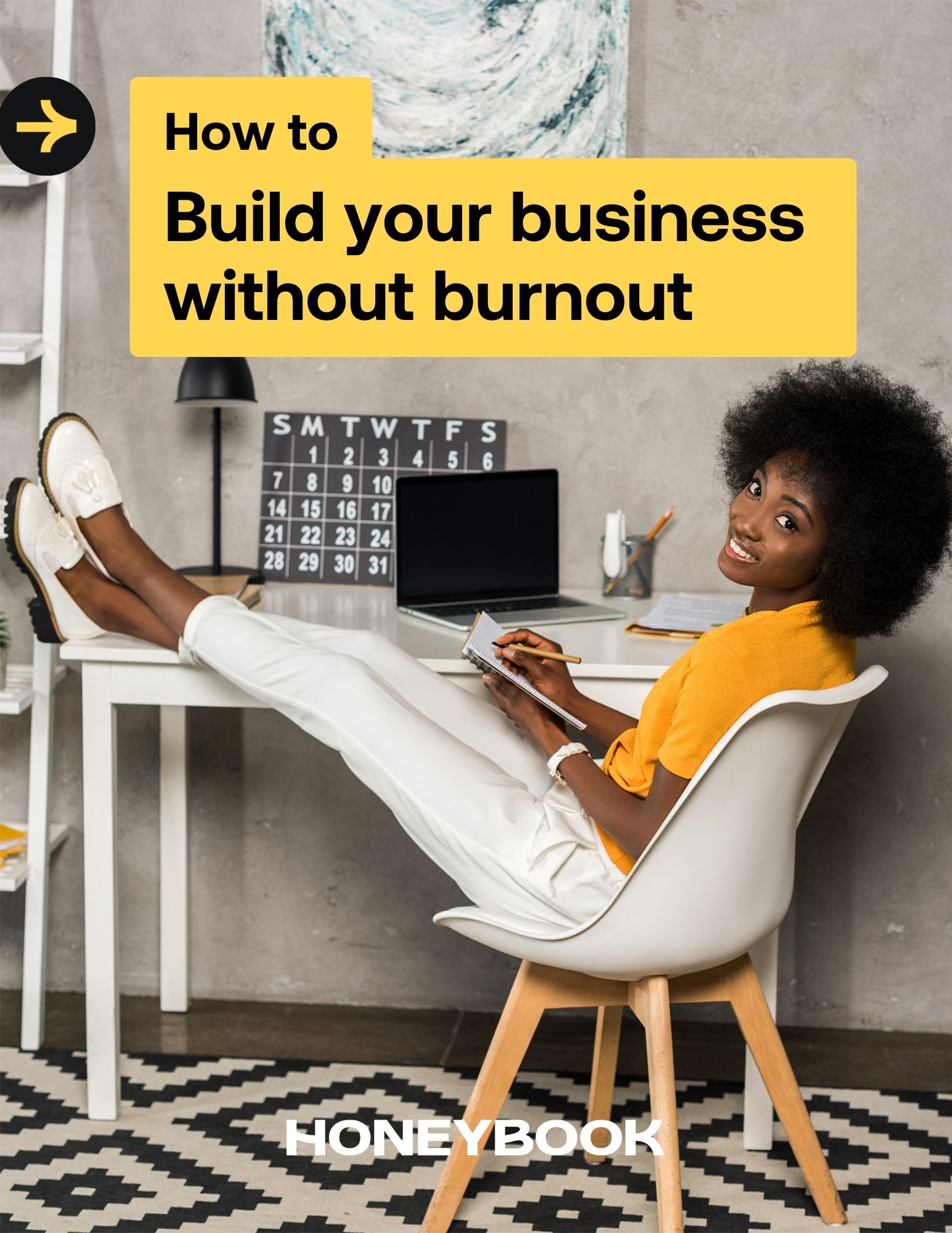 How to build your business without burnout
The demands of being an Independent business owner can make it hard to "clock off" from work. Understandably, many people struggle with stress and overwork themselves to the point that their well-being takes a back seat.
Learn how to grow your business without burning out in this month's guide. Business owners who've been there before are sharing their tips on taking time off, setting healthy boundaries with your clients, practicing work-life integration, and more!
This month's guide shares:
As an Independent business owner, it might be difficult to find space in the calendar for a holiday. But making time to rest and reset is just as important for your business as working hard is. Try following Tara Shea's simple steps for taking time off. Also preparing for parental leave? Taking extended time off for parental leave or other life events requires careful planning as a business owner. Arianna Taboada has you covered with tups for how to prepare for parental leave as a sole owner or entrepreneur while still maintaining your business.
Take control of your day:
Claire Bough shares expert tips on effective time management. From scheduling to prioritizing and task automation, she'll show you how to get more done with less stress!
Rachel Leslie shares insights on setting boundaries for yourself and for your clients so you and your business can thrive. Have you tried work-life integration? The idea is to integrate, rather than divide, your work and personal life. This may sound counter-intuitive, but Jenna Teague is talking about how you can make it work for your business.
Disclaimer: The advice featured in this guide and on the blog was sourced from our community members for sharing general information and knowledge. For specific legal, financial, tax, mental health and professional advice, please consult an authorized professional.