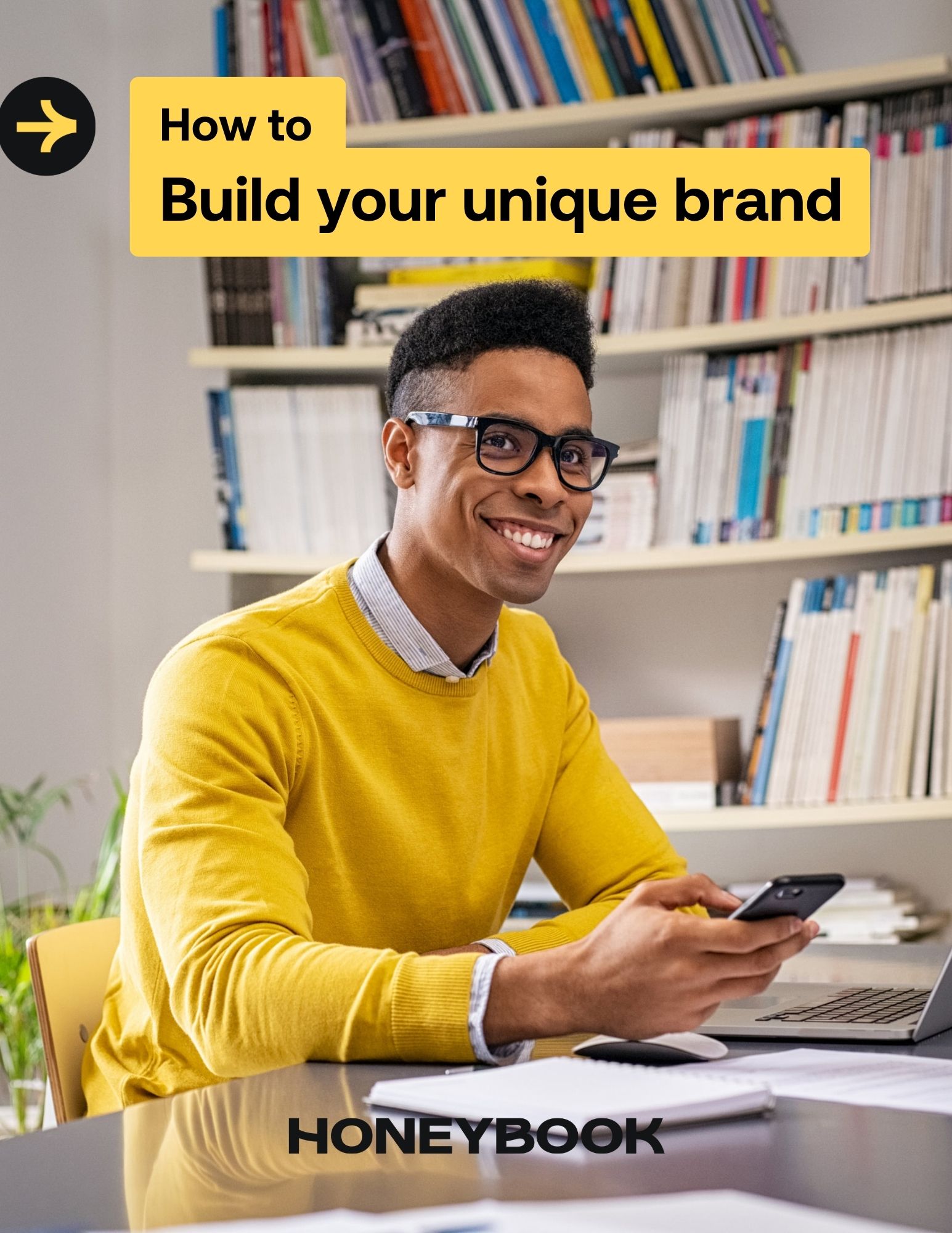 How to build your unique brand
Your brand is the unique way that you distinguish your services from others in your industry, which is why it's so important to every business no matter the size. There are a lot of elements that go into your branding and each contribute to help set your business apart and catch the eye of your ideal client: from your logo and visual design to writing style and client experience.
Keeping all of these pieces cohesive and authentic can be challenging but that's why we've created this guide! Get tips on how to build and maintain a brand that represents your unique business and attracts the clients you want to work with.
This month's guide shares:
Whether building, rebuilding or updating your brand, follow Jordan Kentris' expert tips to maintain authenticity and craft a brand as unique as your personality. If you're looking to grow and increase sales with your brand, social media is an incredible tool. Learn four steps for building your brand on social media from Lauren Loreto.
Every business has a brand experience:
From your visual aesthetic to your communication style and business processes, your brand experience encompasses all of the ways your audience, leads, and clients interact with you. The trick is to make sure your brand experience is aligned with how you want your business to be perceived. Claire Bough shares tips for building a brand experience you can be proud of.
Attract clients that are right for you:
Follow key steps outlined by Chisolu Isiadinso to establish a strong brand that attracts your ideal clients for both present and future small business growth. Does your independent business make Jaime Wright's six crucial branding decisions that are often overlooked? Avoid these common blunders while building a successful brand.
Disclaimer: The advice featured in this guide and on the blog was sourced from our community members for sharing general information and knowledge. For specific legal, financial, tax, mental health and professional advice, please consult an authorized professional.