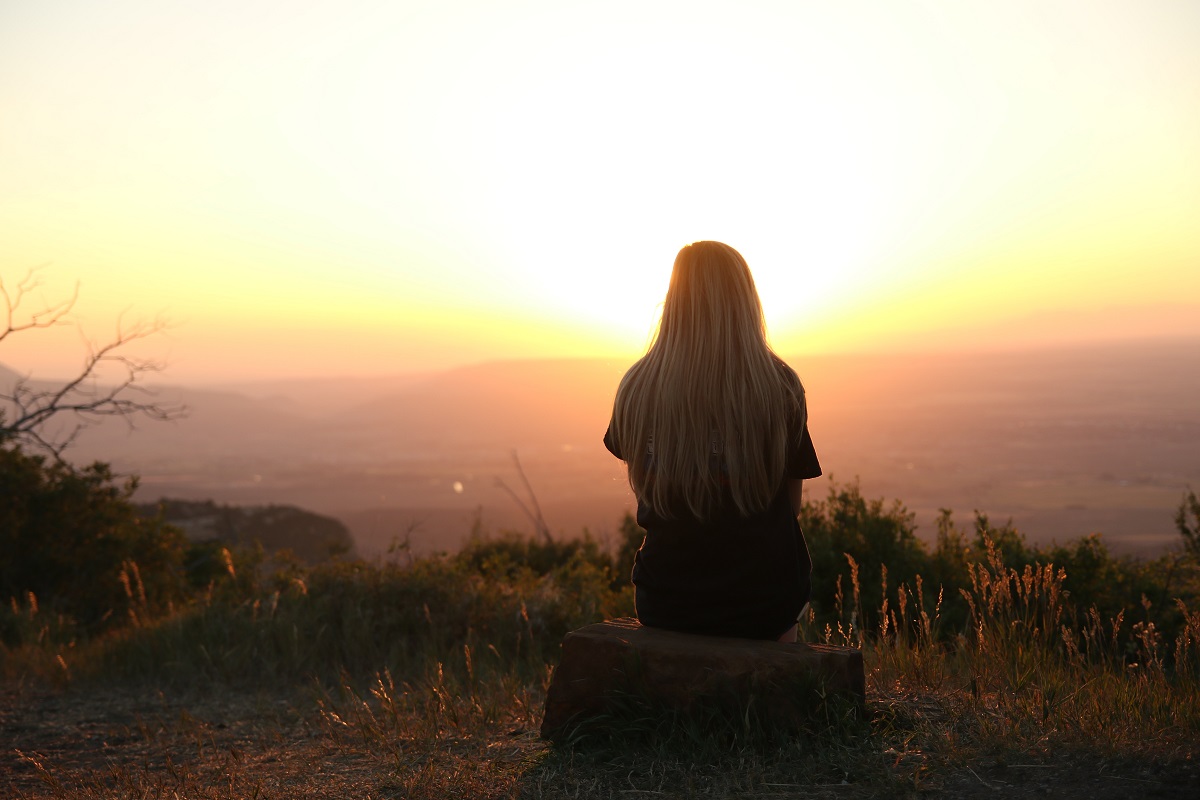 Let me take you back a few years.
The New Year rang in and I was full of optimism. "2018 is going to be a great year!" I said to anyone that would listen.
My business had just launched a brand new online wedding-planning course, I was on target to hit my booking goal for the year (including a destination wedding to Jamaica!), and to top things off, I had already reflected, journaled, and meditated on last year and set my goals for the upcoming year.
I even typed up my goals, printed the document, and hung it on my office wall (which, let's be honest, is a success in and of itself, since most of my business-related ideas are a mix of text messages to myself, voice memos, and Post-its scattered around my desk).
Life felt good.
But have you ever had the feeling things are just going too well? Like, you know the good times can't keep going forever, but you also don't want to be a Debbie Downer, so you pretend things will work out fine and ignore that little feeling inside telling you otherwise?
Yep, that was me.
Fast forward two weeks (you read that correctly: only two weeks), and I found myself crying—because being a creative business owner can be a cruel, cruel lifestyle.
It turns out that my online course was not an overnight success. After my first vlog, my YouTube channel only gained two subscribers: my husband and parents. And after digging deeper into my budget, my business was still up against many of the same struggles as the year before.
Here's my advice for someone going through a similar post-New-Year's setback.
Don't judge your setbacks as failures
Looking back now, writing out these "failures" seems silly, because they weren't failures at all. Some may say I set unrealistic expectations, but I don't think that was the case either.
I knew that building a creative business or launching a new product takes time (at that point, I was several years in and still not where I wanted to me), but that didn't stop my heart from dreaming. All that dreaming, paired with the excitement of a new year, led to anxiety that I wasn't achieving my goals.
I had spent weeks and weeks visualizing myself tackling the year, making every moment a great one, and pursuing my dreams with fury.
No wonder I was suddenly feeling down when faced with the reality that every day wouldn't feel like I was making leaps and bounds toward success. With my sights set to high, it was hard to tell if I was even moving forward at all.
In hindsight, I should have expected success to be a bumpy road. If creating a successful business overnight was easy, I would have already done it. Instead, I should have broken my big dreams into smaller, achievable chunks. I should have taken it as a chance to reassess my goals and to set my sights on something attainable.
Focus on your challenges, not just your goals
We're so often told to reflect on the challenges of the past year and set goals for the next one, but the piece we miss is acknowledging the obstacles that will still be up ahead.
The challenges I was facing were all the exact same obstacles I was facing just weeks ago in December. But somehow, I got this idea in my head that with the New Year, those problems would be a thing of the past—stored away in my 2017 file of struggles and successes.
I'm all about staying positive and focusing on the good, but when the other side gets left out—how to reduce the bad—we set ourselves up for disappointment.
Suddenly, we're faced with the same challenges as last year, yet they feel unexpected and new, which can feel even more discouraging.
So when setting goals for yourself, don't forget to plan how you'll remove your obstacles.
For example, if you never had enough time last year to work on marketing your business, how are you going to make time this year? What are you going to give up? Or how are you going to make sure you dedicate time? You can't simply say you're going to get more exposure without a plan for getting there.
Make sure you have a rock-solid plan for removing obstacles—not just lists of things you want to achieve.
The New Year is a mental reset, not a magic wand
With that in mind, the new year can feel like standing at the base of a mountain that seems insurmountable.
But if you take a look back, you'll realize you were already successful at climbing partway up the mountain last year. All you have to do this year is keep climbing the mountain one step at a time. It may not be a perfectly straight climb to the top of the mountain, but look how far you've come.
So, yes, the new year is a time for fresh beginnings, but it's also just another day. Things certainly may take longer than your January 1st self wanted, but you'll get there.
There will be struggles, but you will keep climbing the mountain and finding small successes along the way.
Take a deep breath. There's still a lot of this year to be conquered.