If the word "networking" makes your skin crawl, you're in good company. Many small business owners cringe at the idea of networking, especially the traditional, old school way, where it feels like a "fake nice" way to interact with someone else to get ahead in your own business. Let me assume you, there are ways to network without feeling icky.
Let's redefine it: networking lifts your people up with you, since (of course) a rising tide lifts all boats. Doesn't raising up your people feel better than picking your way across a crowded networking event to talk to that semi-well-known industry "rockstar" who can help you get ahead? I know it does for me.

An introduction: I'm Amber Marlow, a wedding and elopement photographer in NewYork City. I live in Brooklyn, and have been working full time as wedding photographer since 2011. My business has grown almost exclusively through networking with other wedding vendors, starting with wedding photographers who were more established and generously shared referrals with me.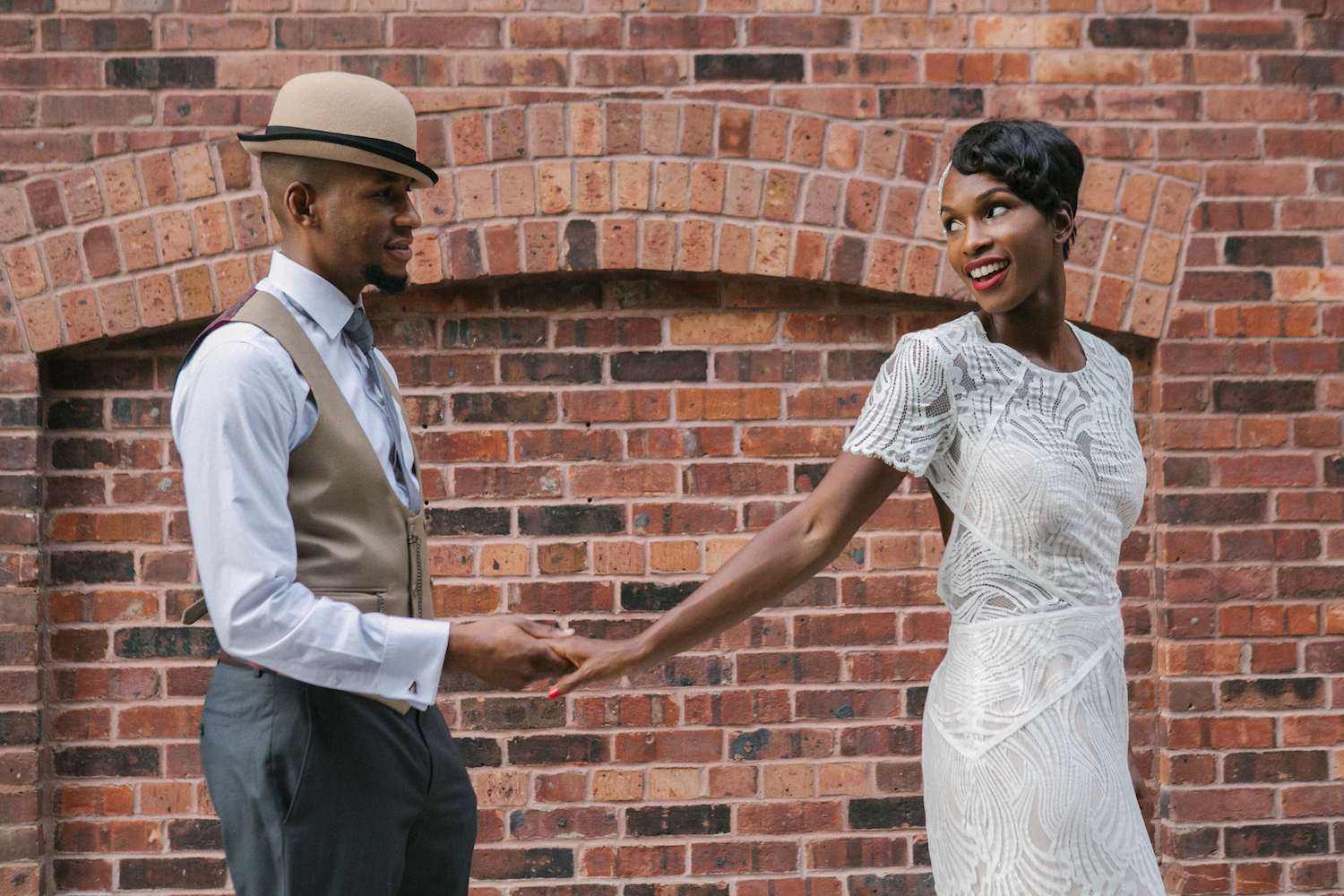 Today I'm going to share my tips of how to START networking.

Get rid of fear.
For many, especially introverts, going to a networking event where you won't know anyone sounds like torture. If that's you, keep in mind that a ton of other people there will feel the same. Show up looking your best in an outfit that makes you feel awesome, and make it your goal to make at least one warm connection with someone (you do NOT have to make 20 new friends). Offer to help others network by introducing people to each other, too, and eventually you'll be rolling through the event with a small crew of great people who are thankful you took the time to say hello to them.
Reach out respectfully.
I met a few of my fellow photographers by reaching out to them via email or Twitter. I think this is a better way to go than a phone call. A friendly four line cold email is appropriate, but calling a wedding planner while they are gearing up for a long weekend with a client on a Thursday evening would be pretty invasive.

If there is someone you really want to work with, reach out! I booked a wedding with a wedding planner I had admired for a while by emailing him with a price sheet and a bit about myself and my company, because I genuinely thought his clients would be a good fit for me. And if there are others just starting out or a few years in like you, start sticking together. You never know where relationships will take you. Mine have taken me all over the world.
Set up your inner circle.
I have a very small group of "photografriends" in the NYC area who I've known for years. I put them all in a Facebook group (you might also want to set up a Slack channel or WhatsApp group chat.) They are the people I know to call if something goes wrong on a wedding day, my first source if I need a second shooter, and, of course we share referrals back and forth. I adore them and trust them completely.
Set up your own networking events.
If you're not finding the networking event that's right for you, start one! Every month, I host a happy hour networking at a local bar in New York City. It's low-key and at a good time for most people to come. It isn't led by anyone. Everyone gets their own tab, and I don't give a speech or anything. It's just come as you are, drink what you want, order some French fries. Super low-key and fun way to network.

My fellow vendors are encouraged to bring life partners and other awesome wedding vendors, too. My "email list" is simply a cut-and-paste text document, and I add to it by passing my phone over to a new wedding vendor whenever I meet them and think they'd be a good addition. (Oh, and if you're in NYC and want to come, too, I'd *love* to see you. Send me an email or reach out to me on Twitter, and I'll put you on the list.)
Always carry business cards.
Always, always, always. I own the following: a small backpack to hold the small amount of gear I need for portrait sessions a rolling suitcase that holds all of my gear for full weddings a purse for when I'm out and about in my life a large wallet that doubles as a clutch for running errands on foot (since I live in NYC and walk to the store a lot.)

All four of these have a small stack of business cards permanently tucked into a pocket. You just never know who you are going to meet, or when. I've given my business card out everywhere – airports, while shooting on the street, and on a crosstown bus.
This past March, I was at a big charity dinner hosted by a friend's company, seated next to a future bride who shared that she was having a hard time finding a wedding photographer. I gave her my card without knowing her budget, and said that even if I couldn't do it, I could help her find someone. She ended up hiring one of my associate photographers for her wedding.

If only one card out of 50 books you a wedding, you've made your investment back a thousand times over. In the days of social media and digital, passing that slip of paper over is even MORE powerful. 

Be helpful and valuable.
Helping others is so powerful. There's a current in the female entrepreneur world that says we should be the queen bee, but being a queen actually requires a great deal of humility and giving of yourself. Take time to help newer business owners. Share your secrets. Find your "people," and work to raise up everyone in your group. 

If you're a photographer, offer to give another wedding vendor head shots. I do this a few times per year, and this does a few things: they get a beautiful headshot they use everywhere (with my name attached), while I get a fantastic, warm introduction to a fellow wedding vendor. Plus I get an opportunity to try out new photography techniques and poses with a subject who isn't a paying client.

Keep the "social" in social media.
Leave thoughtful, engagement-boosting comments on other professionals Instagram accounts. You'll be thought of as a morale booster, and your name and face will come up in people's feeds, reminding them of you often. For people you really want to work with, turn on notifications for their account on Instagram so you can be one of the first to comment when they post something new.

If you're new, networking may feel overwhelming right now. But if you start with just one or two things on this list, and focus on your goals of lifting up your entire crew, you'll find it's more than worth your time.