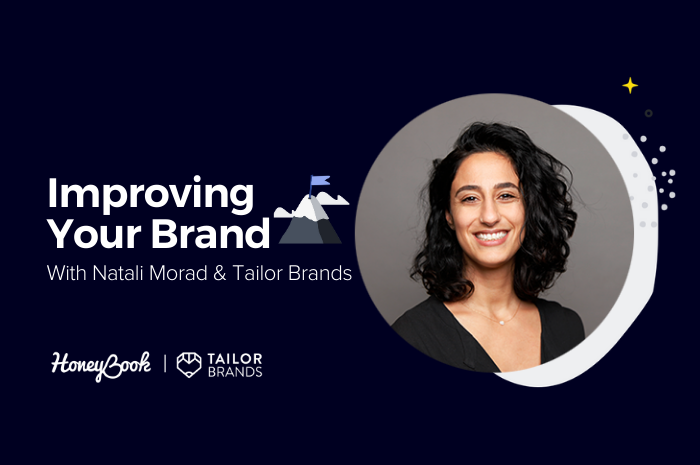 Let's talk marketing, social media & SEO.
Tuesday, May 12th at 10:00 am PST
Watch this webinar to learn:
How to create a story with your social calendar
How to use marketing and SEO to increase client interest
How to use your client management tools to match your marketing
About Natali:
Natali Morad is the Head of Communications at Tailor Brands, an AI-powered logo design and branding platform for small and solo businesses. She has over 10 years of experience leading marketing and communications for startups, non-profit organizations and academia in Israel and New York. Her passion is helping small business owners build profitable businesses with a breakthrough brand.
HoneyBook Virtual Workshop:
Tuesday, May 12th at 11:15am PST
Use this dedicated time to work with HoneyBook experts to:
Upload your Brand Elements: logos, button color, default header image
Upload brand imagery for files, projects, and items into your Library
Add/change images in file & project headers
Use your uploaded brand elements to set up beautiful brochure templates that help you sell yourself
Please be at your computer, logged into your HoneyBook account and have Zoom downloaded for this session. If you do not have Zoom downloaded, please follow these instructions.