Analytics and Instagram are both things that business professionals go crazy over. The numbers represent our progress, and Instagram allows us to interact with a broader audience.
Managing your business is about making strides in order to reach more people and be present with others. By taking just a little bit of effort to explore the factors that impact your posting, you can tailor your feed to your audience and grow at a faster rate.
When you are able to see results and make specific changes that maximize the potential from your account, it can be incredibly inspiring. For me, I have been working on my instagram analytics for about a month now. I can say that ever since I started paying a little more attention to the analytics, not only has my understanding of Instagram grown, but my organic follower reach has increased.
I've been testing a few different resources that have given me the ability to focus on specifics that make a lot of difference. I've fallen in love with a few that I think could be terrific for others that want to start examining the value they're getting from their own Instagram account.
Iconosquare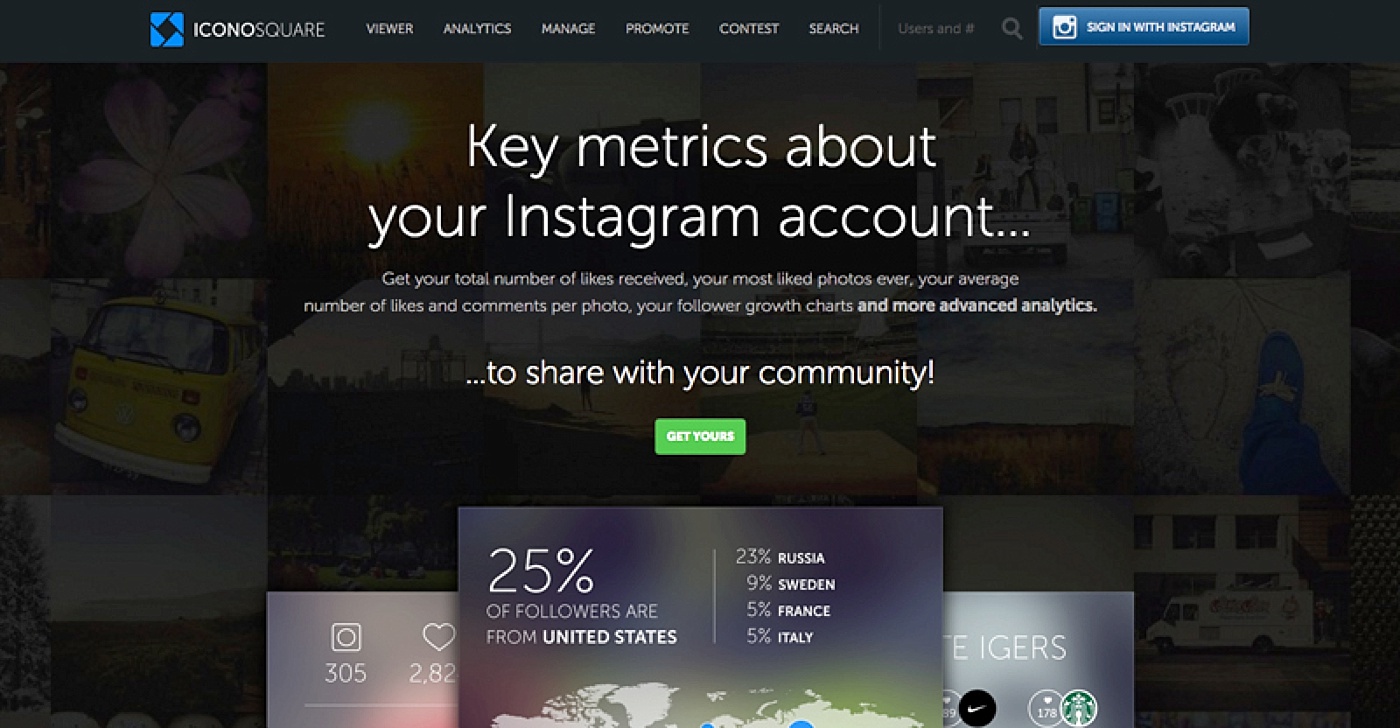 First Impressions: The site is beautifully laid out with key information presented immediately. The goal of the site is immediately apparent, and login is seamless with your Instagram username and password.
Information:
Quantity: Everything that you can ever desire in your analytics is covered through this site. The Optimization section provides the best day of week and time to post, which I found awesome. They also show tags that you use along with tags that are currently popular, so you can tailor your hashtagging to reach more people. Iconosquare even shows you the followers you have lost, which is important information (even if it is a little demoralizing).
Clarity: I find my stats to be fairly easy to read and comprehend. The site does a wonderful job at giving a small description for each metric they measure. I'm not the most number-savvy person, but Iconosquare definitely does an amazing job at explaining every part of the analytics.
Difficulty: Once I was signed in and ready to see my Instagram performance, it took a matter of minutes to get my full report.  There are a lot of different options, which can be a bad thing, but Iconosquare is so easy to navigate that there isn't any confusion.
Final thoughts: I really like this site a lot. They are completely straightforward in their presentation. Iconosquare does offer a 7-day free trial, but after the first day I was ready to commit to the $4.90/monthly fee.
Pixlee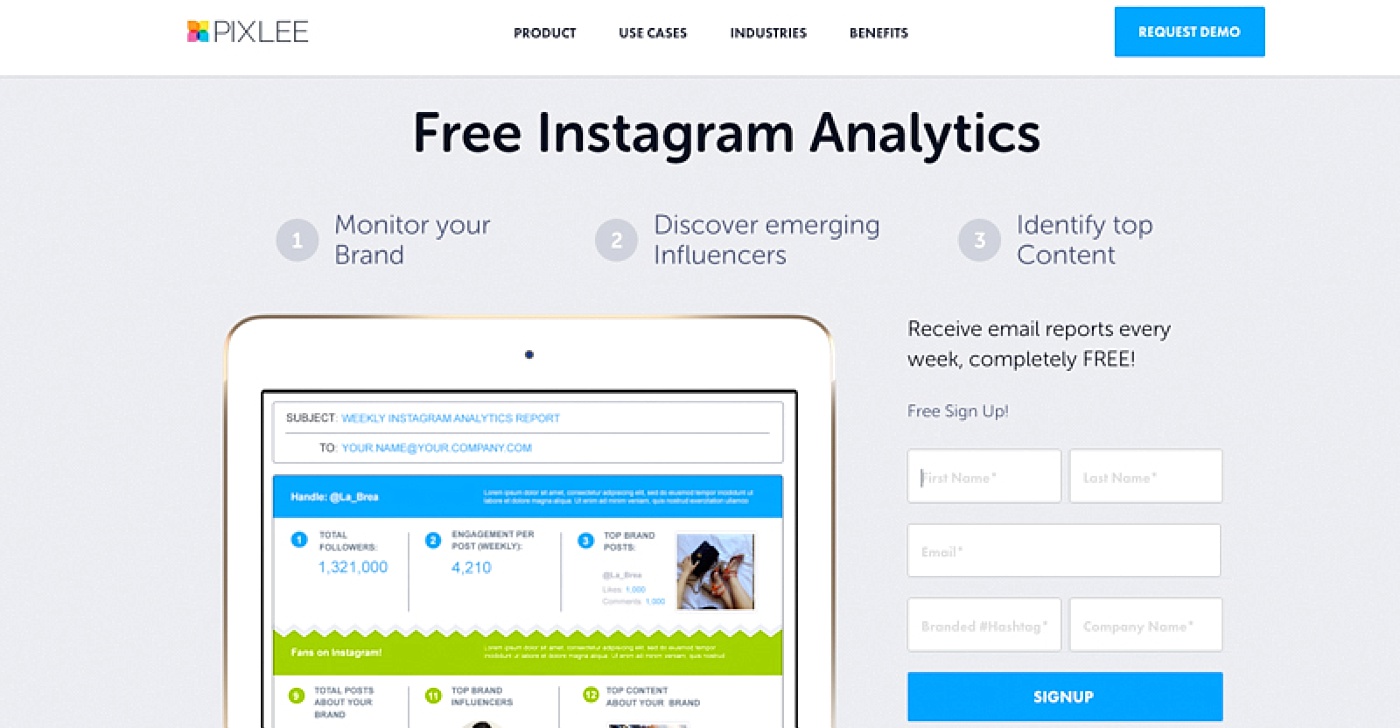 First Impressions: This is not just for Instagram. They cover a lot of marketing avenues, including an Instagram report that is directly emailed to you.
Information:
Quantity: Pixlee doesn't offer quite the same amount of detailed insight as some of the other sites, but they do focus on the growth of your brand through Instagram. They monitor your top posts and the engagement that you received. After using them for about two weeks, I was able to get weekly reports on the top influencers – called "Fans" – which I find to be awesome because I can see who is dedicated to my growth and what kind of material they appreciate (as well as thank them!).
Clarity: The email report is very clear in the layout of information. There are two main sections (Fans and Brand Performance) which go into detail with a handful of statistics each. It also gives a small blurb about what is being covered, which is very helpful.
Difficulty: Since I was there for my Instagram report, all I had to do was give them my basic information, a branded hashtag, and my company name. From there, they informed me that they would be sending out weekly reports directly to my email. It takes a full week, and in the report they note that weekly growth will be blank until the second weekly report is sent out (since they need more than a week to report on).
Final thoughts: While Pixlee is not a full site dedicated to Instagram insights, it is a very resourceful and affordable analytics option. The weekly reports are free and are sent directly to your email so you can stay consistent with your monitoring.
Minter.io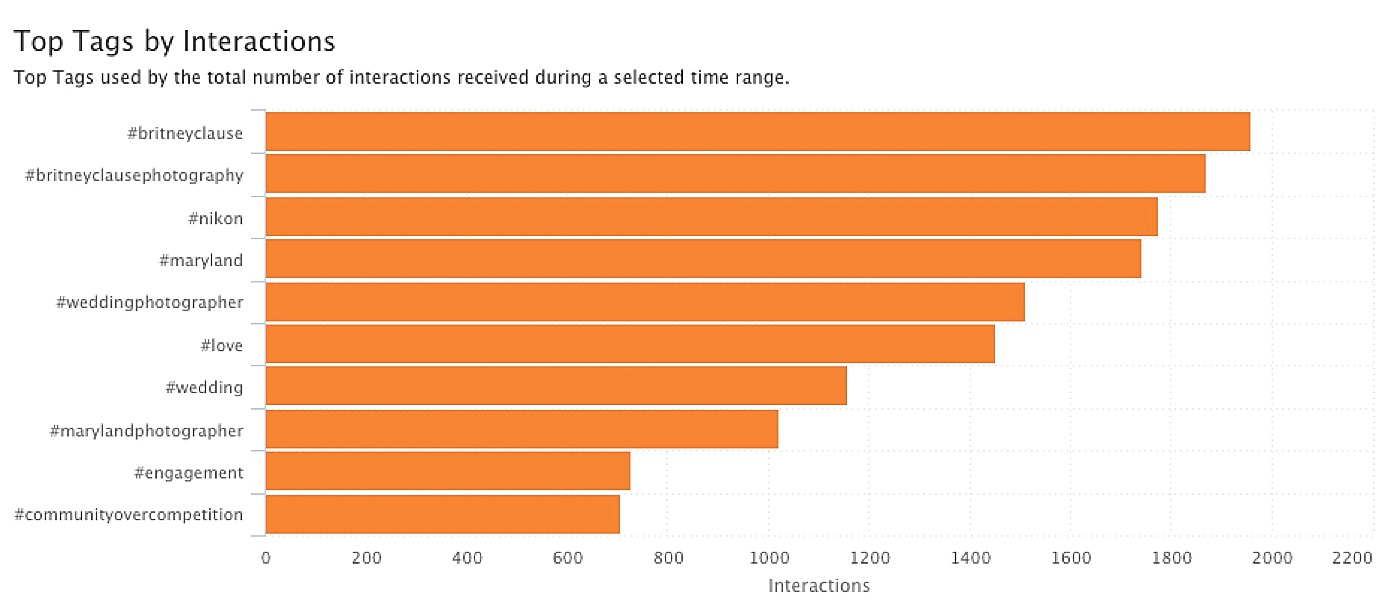 First Impressions: After a quick sign in with Instagram, a report is created. The site is light, bright and clear of any distracting colors or interfaces.
Information:
Quantity: Minter.io provides information on audience, engagement, and optimization. I am a big fan of the best time to post in the optimization section, and the amount of followers I have gained/lost in the audience tab. Both of those items are things I want to improve upon and focus more on.
Clarity: I'm not sure if this site could get any clearer at all. They do a fantastic job at separating each section and giving a nice description of what it all means (ex. Most Effective Tags: Top tags by average number of interactions received during a selected time range).
Difficulty: I received an email five minutes after signing in through Instagram that my report was ready, and I could dive right in. This site is incredibly easy to use.
Final thoughts: I really adore how all of the information is provided and is able to be downloaded. There are no distractions, and every last bit of info can be exported to CSV format so you can drop it into other applications like Excel. Monthly packages range in price based on followers; if you have up to 5K followers you would be looking to spend about $20/month.
Curious about Instagram Pods? Read More on the Blog