Good morning! We are so incredibly excited to be kicking off a week of Instagram here on the blog and in our Rising Tide Society national group. Some of you just watched our founders Natalie and Krista start the challenge with a live video on Periscope!
We wanted to just take a second here to post about the challenge and the heartbeat behind it. If you've been following along with the Rising Tide Society, you know that this month's topic is about Instagram. Our goal throughout this whole month is to help creative entrepreneurs to learn how to navigate this social media platform and to build a genuine following of enthusiastic and like-minded individuals. Here are a few things that you need to know if you want to participate:
What? It's an opportunity to connect with other creatives and to build your brand following using one of the most popular social media platforms. This challenge specifically gives out tasks and tips each day to guide you in the direction of a thriving feed.
How? In order to participate, you have to be a member of the Rising Tide Society Facebook group. This is where we are delivering PDFs packed full of information just for you! You can also be checking back here for even more information as we unpack this topic throughout the week!
Why? This is a great way for you to get connected to other people who understand the walk of life you're in and to get to love them well! We can all thrive when we're choosing to be intentional about lifting each other up.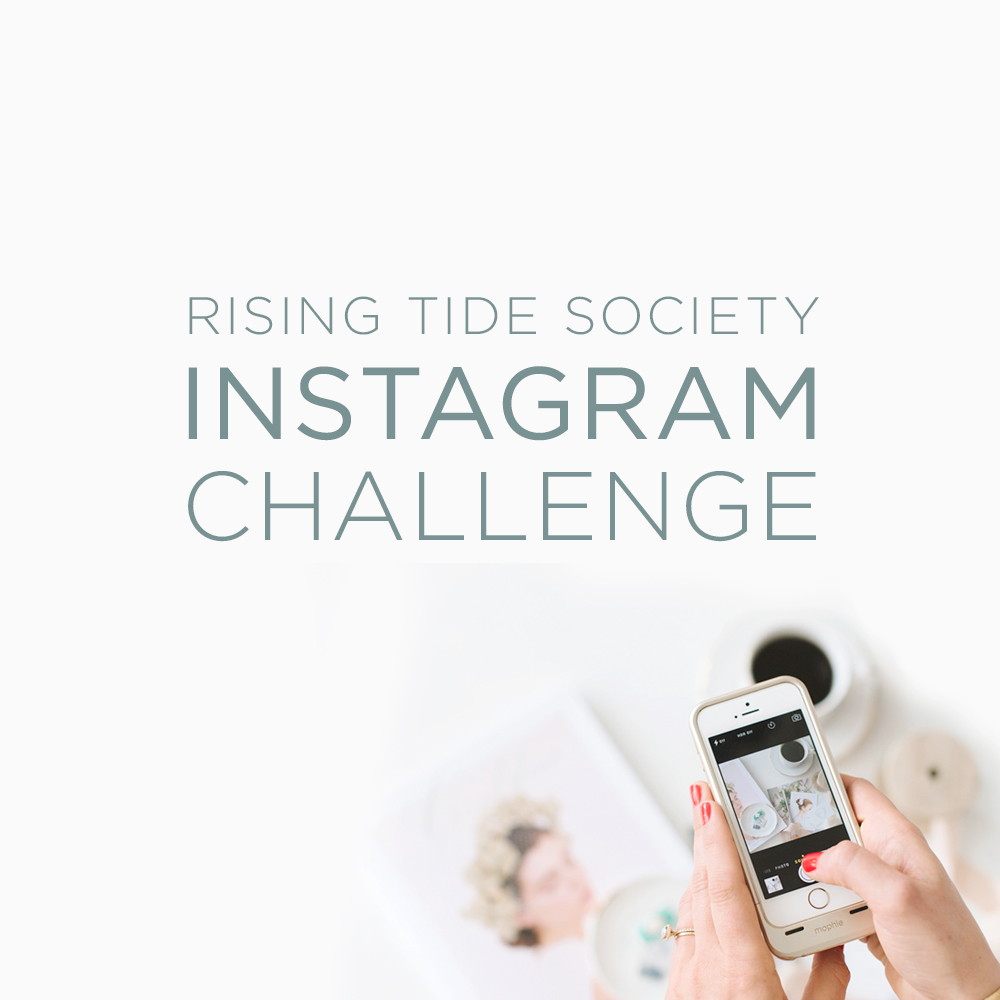 We can't wait to have you along!