Photographer and HoneyBook member John Branch recently left his day job in Customer Operations at Squarespace to take his photography business full time. At first it was easy managing a handful of clients, but things quickly became challenging. "One of the biggest challenges was keeping up with all of my clients," he said. "When I had only a couple, it was fine, but once I had more than 10, I couldn't keep up." Here, he shares about the tools that helped him overcome his struggles to manage 20+ clients with ease.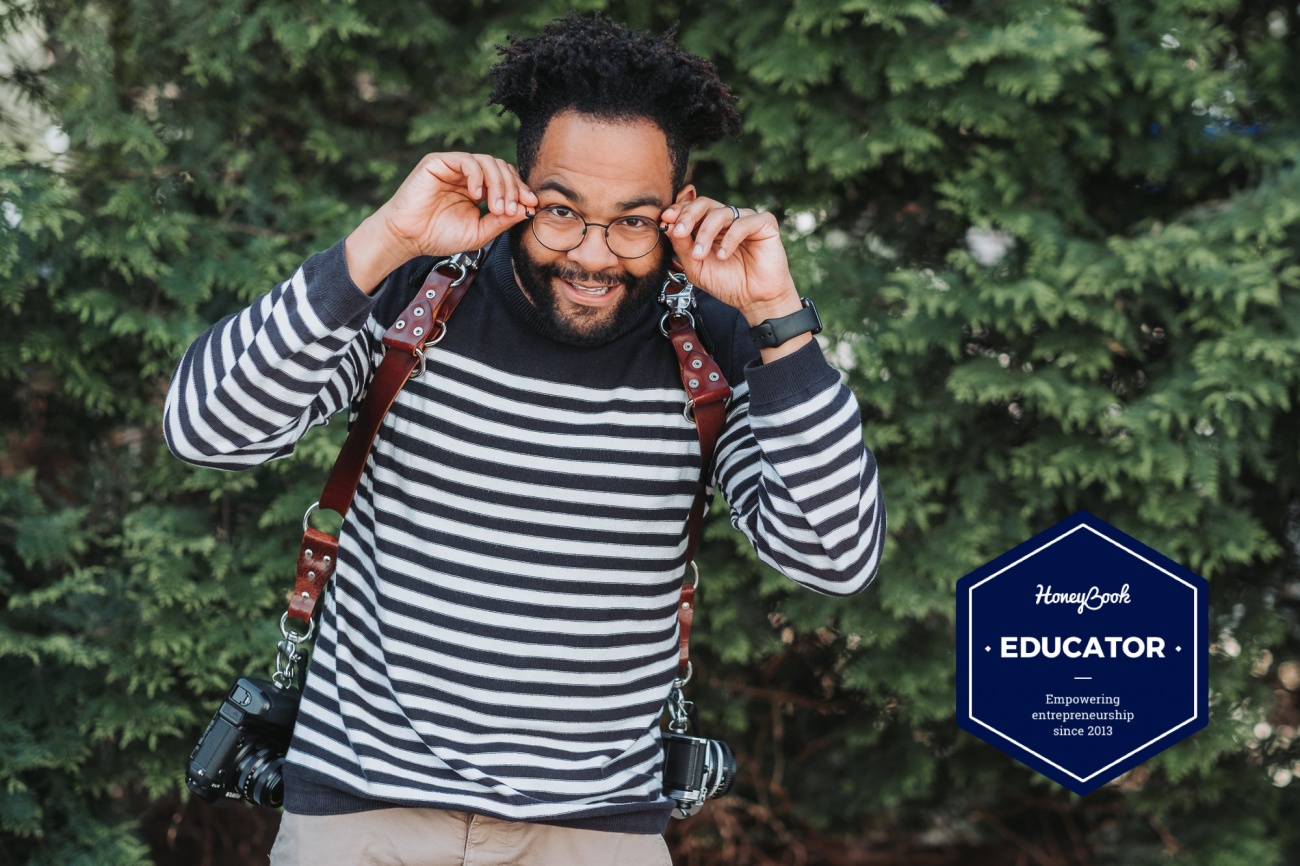 Please tell us little bit about yourself.
Hi, I'm John Branch IV. That's right…the fourth. I'm a Raleigh, NC native who's just recently moved back home from being in the Northeast (Boston/NYC/NJ) since 2003. It's good to be home. I'm a wedding photographer and have been shooting professionally for 5 years now. This year is my first year being full time after quitting my day job at Squarespace and moving back to NC. WOW! It's been so fun. I love all things video games, anime, and music. And when some good music comes on…..you can find me on the dance floor breakdancing.
What was the biggest challenge you faced early on in your business?
One of the biggest challenges I dealt with early on in my business was keeping up with all of my clients. When I had only a couple, it was fine, but once I had 10+, I couldn't keep up with all of the email threads. Sometimes new threads would be started with the same client, so I would have three to four different threads for one client, but they all had important information in them. Picking HoneyBook as my CRM helped a great deal with that. Having everything in a single project, in one place, really streamlined all of the information of each client and helped me get to the 20+ I'm currently at very smoothly.
How do you use HoneyBook day to day?
I use HoneyBook as the daily driver for John Branch IV Photography. All of my messaging goes through there. All of the payments go through there. I'm using Workflows heavily to set myself tasks, as well as send out important planning emails for my clients. This helps because then I don't have to remind myself to send these important emails. Stuff like, setting up their engagement shoot. I can have an auto-email go out for that. Or scheduling one final meeting before their wedding day. Just throw it in the Workflows, and it'll be sent 30 days before the wedding. I think really honing in on Workflows can save a lot of time and space in your mind, especially once you start getting to the level of 20+ weddings a year.

What's your favorite HoneyBook feature?
There are too many to name! But if I were to pick one I would say Workflows. It's so nice having it in the background, remembering things for you. When you have 20-30 or more weddings in a year—who booked a whole year ago—keeping up with when to send a questionnaire or when to do a task is a lot to remember over that much time. If you have a strong Workflow, it'll just automate it for you.
Tip: Want to see how John uses Workflows to automate emails and tasks in his business? Check out his video here.
What do you do to get inspiration?
Aside from photographers I look up to and admire, watching films also gives me inspiration. Any type of interesting shot, idea, or just overall vibe of a movie really sticks with me and gives me ideas to work with on my next shoot.
What's been one of your most successful projects?
There was a styled shoot I did where we went to the beaches of NC one day and then the next day went out to the mountains, which was a HUGE trip. No one got any sleep. But what made it so successful was the fact that all of the vendors were on the same page for the vision and didn't mind not getting sleep to have it all come together. It's was super fun!

What can people expect to learn from the educational content you create for small businesses?
I really love helping others grow in their knowledge of using their gear/technology to its fullest ability, enabling them to do so much more than they expected. This has always been a goal of mine even as I worked at Squarespace and Apple for the past 10 years. I'm happy to provide this love of learning and knack for technology with HoneyBook users and other small business owners. You can watch my videos on the John Branch IV Photography YouTube channel.
I really love helping others grow in their knowledge of using gear/technology to its fullest ability, enabling them to do so much more than they expected.
What's one photography trend that you're really enjoying right now?
I haven't really done any myself yet, but I REALLY love some of the really dope double exposures everyone is doing. I've seen some and they're highly impressive. It's something I'd really love to learn and implement into my own shoots as well.
How does your previous tech experience inform your work now?
I have a background in technology (Squarespace + Apple) as well as customer service and team leading. Ten years of this experience is really paying off as a wedding photographer in many ways. Setting expectations, communicating with clients, being able to design my own website and logo, being able to learn the ins and outs of most programs (like using Zapier with HoneyBook, which is amazing), and even building my own computer for my photo editing. I use these skills day in and day out and consider myself very lucky to be able to wear most of the hats in my business.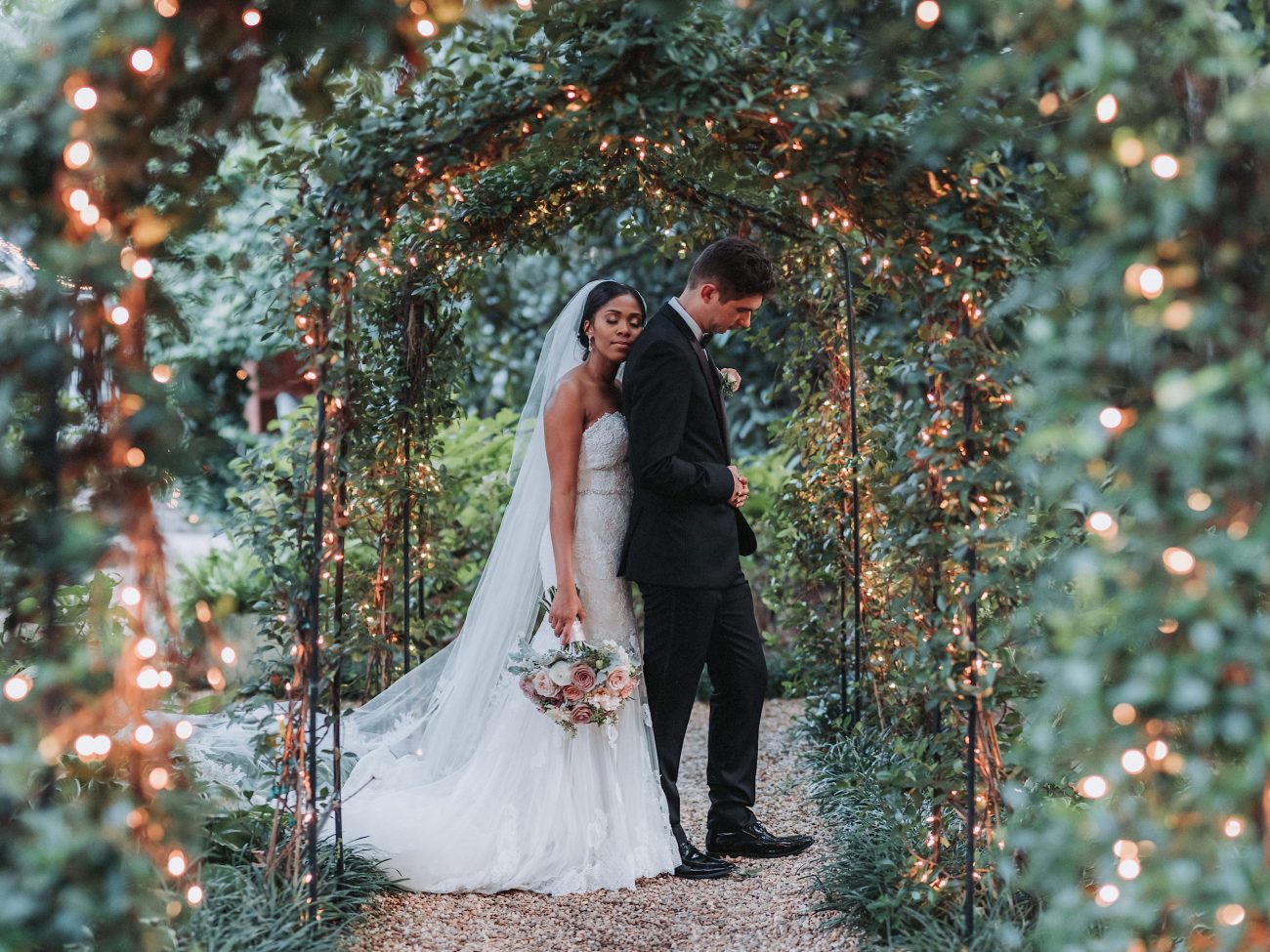 What's some of the best advice you've ever gotten and from who?
My current photography mentor has given me a bunch of advice on my position and authority on a wedding day to get the best photos for my couple. It really helped in making the days run smoother while also dealing with conflict head on with a heart of love and rather than it being a huge stressor.
What's something, somewhere or someone you'd love the chance to shoot?
Oh goodness … what a hard question. A hobby of mine, aside from wedding photography, would be street photography. Also, I'm a huge video game and anime fan. Put those all together and I would LOVE to shoot landscapes/street photography in Japan. Just capturing the cities and the rural areas in their natural form would be a DREAM!
What's something that's surprised you recently in your work?
I used to shoot close very often. I was a 50mm warrior. But recently I started shooting really wide and I LOVE IT SO MUCH. I've been taking all of these wide, super-epic shots and I've always been surprised at how they've turned out and how fun they are.
Thanks, John!
John is a HoneyBook educator. Learn more about our HoneyBook Educator Program here.
Plus, three more posts you might like: