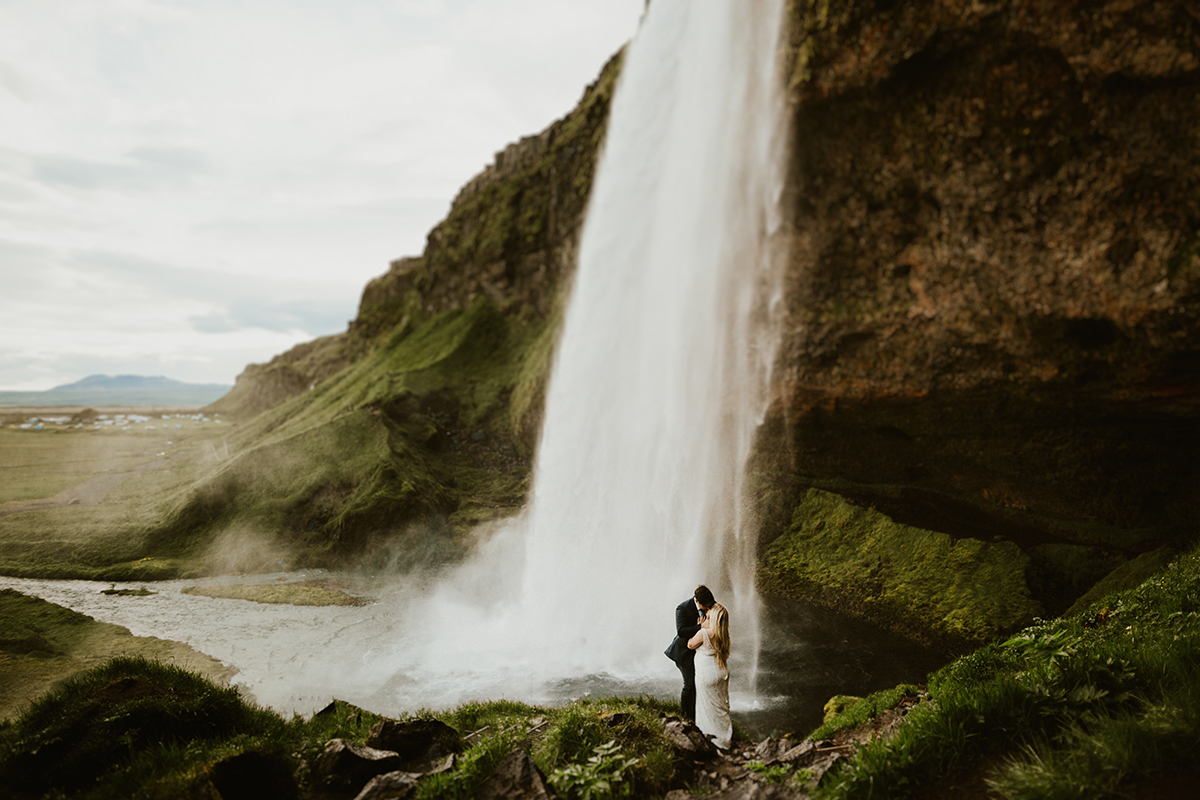 In just a little over a year, HoneyBook member Kylie Morgan went from working in a coffee shop to turning her passion for photography into her full-time job. Now she travels the world, capturing each couples' unique love story. Here, she talks about the importance of having a strong brand, the business tools that save her 15+ hours of work a week and the time her worst nightmare came true.
Please tell us a little bit about yourself.
I just turned 24 years old and live in the most beautiful (little hidden gem) state of Idaho! I'm a full-time traveling wedding and elopement photographer and have been shooting weddings for just under three years— and went full time with it at the beginning of 2017. I've been married to the most energetic and thoughtful guy for just over two years now, and we recently just brought in a little Australian shepherd/border collie pup into our family and I'm way too obsessed with him! I'm a crazy plant hoarder who absolutely loves being outside, hiking, camping in the back of our old 4runner, and traveling this INSANELY beautiful world any chance I can get— oh, and I love tacos, probably more than any other food in this world.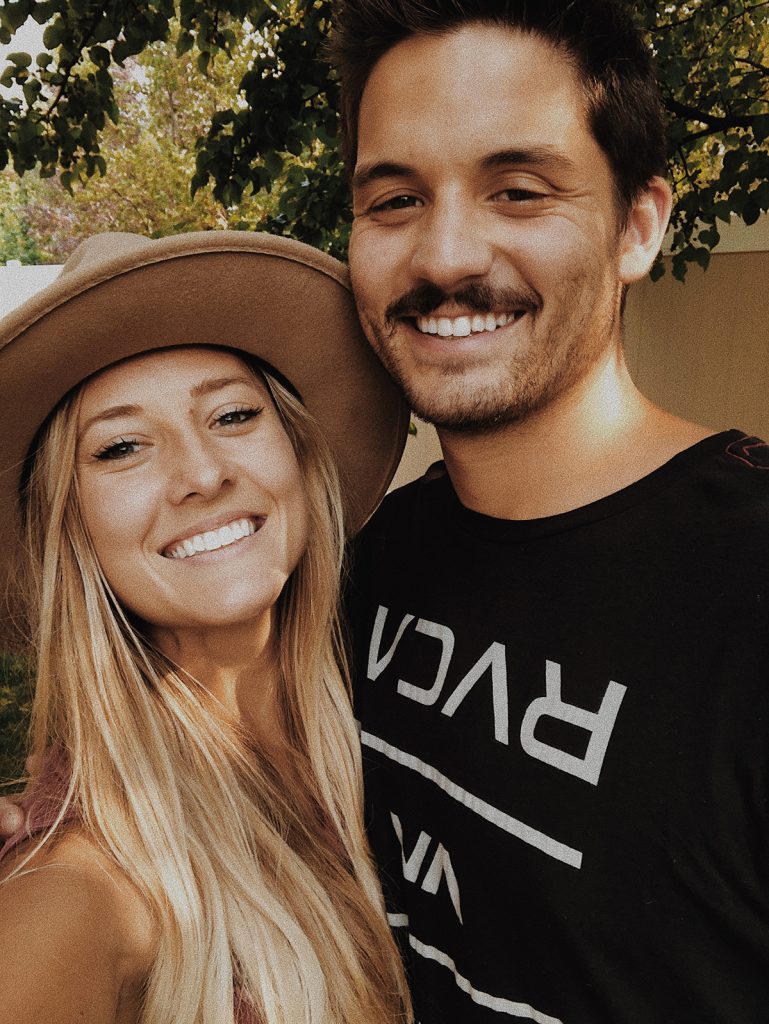 What are you most proud of in your career?
The biggest accomplishment for me isn't a feature or award. It's the fact that when I look back on the three years (1.5 years full time) that I've been shooting weddings, I'm honestly a lot further along than I EVER thought possible and that's something I forget on the DAILY (we're our own worst critics). If someone would have told me three years ago that I would be traveling the world for weddings and turning my clients into life-long friends through a JOB, I would have thought you were insane.
Being able to say that I started this business from scratch with no clue in mind as to what I was doing in the beginning, just a lot of passion is such a rewarding and humbling feeling. Makes me realize how truly blessed I am. Any business owner has the right to be proud of what they've built, no matter how "far along" you feel like you are— because entrepreneurship isn't for everyone and I promise you're a lot further along than you realize!
Any business owner has the right to be proud of what they've built, no matter how 'far along' you feel you are— because entrepreneurship isn't for everyone and I promise you're a lot further along than you realize!
What's your favorite HoneyBook feature? And why?
There's a toss up for my favorite HoneyBook feature. It's either the fact that I can create and upload my own personal questionnaires to send to my clients—because getting to know them and their love is so important and this has been such a great way to do it— or, being able to create my own unique workflows for specific shoots (weddings, engagements, mentor sessions, etc.) AND have HoneyBook remind me through the Tasks feature. I am so forgetful it's embarrassing, so this feature has been a literal lifesaver.
What do you do to get inspiration?
I do a few things to gain inspiration! I draw a lot of inspiration from my surroundings and treading new places! When I'm feeling in a rut I find that getting outside and hiking, going to the mountains, or driving somewhere new is so refreshing and can usually start to spark some more motivation. Also getting to know my couples PERSONALLY and truly listening to their story gives me inspiration for their images, because each couple that I get to work with is so different from each other and so unique, really getting to know them helps drive me to create a shoot that feels like THEM. Those two things, and then simply, music videos, get me fueled and inspired like crazy.

Where's the craziest place you've ever worked? What did you learn?
So I have one story that comes to mind— and it's definitely the craziest experience I've had while shooting and not one that I ever want to have again! I had a wedding this last spring down in Belize and it was, oh my gosh a dream wedding. So incredible. Everything about the day was absolutely perfect. My bride and groom got married on the steps of a Mayan Ruin and we spent the rest of the afternoon after their ceremony trekking up and down these steps for the most epic memories + photos.
Sounds way too good to be true right? It definitely was— but on another note I'm TERRIBLE at drinking water, especially when I'm so in the zone during a wedding running around like crazy making sure I don't miss anything. Well Belize is a steady 90 degrees at all times of the day with 90%+ humidity— so much different than the dry heat that I'm used to. The ceremony was held in the middle of the day and we were out in the sun for probably 3+ hours running around.
Reception time comes (luckily back at the hotel), and I start feeling so so terrible. So nauseous, a massive migraine, and I'm there, trying to capture this literal once in a lifetime event, one of the most important days of my bride + grooms life, and I literally cannot go 10 minutes without running to the bathroom to throw up (sorry, TMI). Extreme heat exhaustion/dehydration definitely hit. So for about 2 hours I do this, running back and forth and finally the last hour of the wedding (things were settling down at this point), I can't even stand up anymore so my husband (bless his heart) had to take over the last little bit.
I was in literal tears because I couldn't believe my worst nightmare was happening and I couldn't do the one thing that I was there to do. And my gosh I have the best bride and grooms on this planet I swear, they were so incredible and understanding and just wanted me to get better, and I'm forever thankful for them! But anyways, that's the craziest shooting story that I have— and I learned to always drink plenty of water cause that's the second time I've gotten heat exhaustion like that 😉
What was the biggest challenge you faced early on in your business? How did you deal with it? Were there any tools you used?
I have two actually. First, would be finding my brand and truly being comfortable with the work I was creating. This is honestly a never-ending process (which is good because it always pushes me to work harder to be better) but once I realized that all I had to do was be myself, not focus on what others were doing, and throw the things that I love into my business— that's when I saw the biggest changes and had the most motivation.
Second, is seriously feeling organized and creating the easiest and best experience for my clients— and yes, HoneyBook literally sealed the deal for me because I was losing my mind before and I had no idea that it could be so simple.
Once I realized that all I had to do was be myself, not focus on what others were doing, and throw the things that I love into my business— that's when I saw the biggest changes and had the most motivation.
What did you do before going full time with photography?
Before going full time, I worked at a local coffee shop— Dutch Bros! It was the biggest blessing in disguise and I had no idea until going full time with photography. I actually used to be a pretty shy person all the way up through the end of high school and working at Dutch Bros literally forces you out of your little bubble because you HAVE to be social— it's a social environment 24/7.
I learned so many communication skills and how important it was to really be invested in what other people have to say— and this is a skill that I had no idea would be so vital to owning your own business, especially a photography business. My ability now to interact and communicate and listen to peoples stories is what makes my business what it is!

What was the biggest adjustment you had to make after going out on your own full time?
I think the biggest adjustment that I had to make (and am still making) after going full time with photography is trying to balance life and work. You'll probably hear this time and time again but it's so true and so hard! At a normal job your work ends once you clock out and you leave for the day. My work is ALWAYS at home and there is ALWAYS something to be doing. Even when things slow down theres always the feeling that there is something I can be doing to better my business— because theres always this lingering fear that if I ever stop working, then my business is at a stand still. What should be 40 hour work weeks easily turn into 70+ hour work weeks. I've started recently to be more okay with the fact that I have to live my personal life too and not sacrifice my own moments and memories as much.
What's some of the best advice you've ever gotten and from who?
I actually just picked up and started reading some of Gary Vaynerchuk's business books— and it's incredible how strong he feels about branding. I always believed branding was so vitally important, but having that reiterated and almost confirmed is so good. In one of his books he says "a strong brand is your ticket to complete personal and professional freedom," and so simply put, it truly is. You aren't going to REALLY be happy until YOU are happy with what you are creating for the sake of yourself and who you are creating for (your clients). I'm a strong believer that the only way for your brand to stand out in such a busy profession, is to be you above all else because that's the only thing that's different from the next person— and to throw your heart into what drives your passion in the first place.
What's something, somewhere or someone you'd love the chance to shoot?
Oh my goodness, I have a never ending list of places I want to shoot. I think at the top of my list currently is New Zealand— to rent a camper van in NZ for a couple weeks. My absolute favorite place to be is in the mountains and I can't even imagine being able to hike through some of the most epic mountain ranges and capture some of those moments and memories for a couple that loves doing that just as much at the same time.

What's your top HoneyBook tip?
I use it for just about everything! Contracts, invoices, questionnaires, workflows, contact forms, etc. I would say use each tool to your advantage and don't hesitate jumping in to getting to know the platform. It was a long time before I started using each tool that HoneyBook offered, and I'm kicking myself that it took me so long to just sit down and get to know it!
Just by creating workflows has saved me COUNTLESS hours a week because I'm not constantly having to remember or jot down things that I need to remember to do. HoneyBook reminds me when things need to be done because I took 10 minutes one day to create Workflows that catered to my business! So that 10 minutes of set-up in HoneyBook saves me at least 10+ hours a week. Not to mention all the other aspects of HoneyBook (like contracts and questionnaires and not having to sift through emails) that save me another 15+ hours a week.
10 minutes of set-up in HoneyBook saves me at least 10+ hours a week.
Thanks, Kylie!
Plus, three more posts you might like:
(All images by Kylie Morgan)