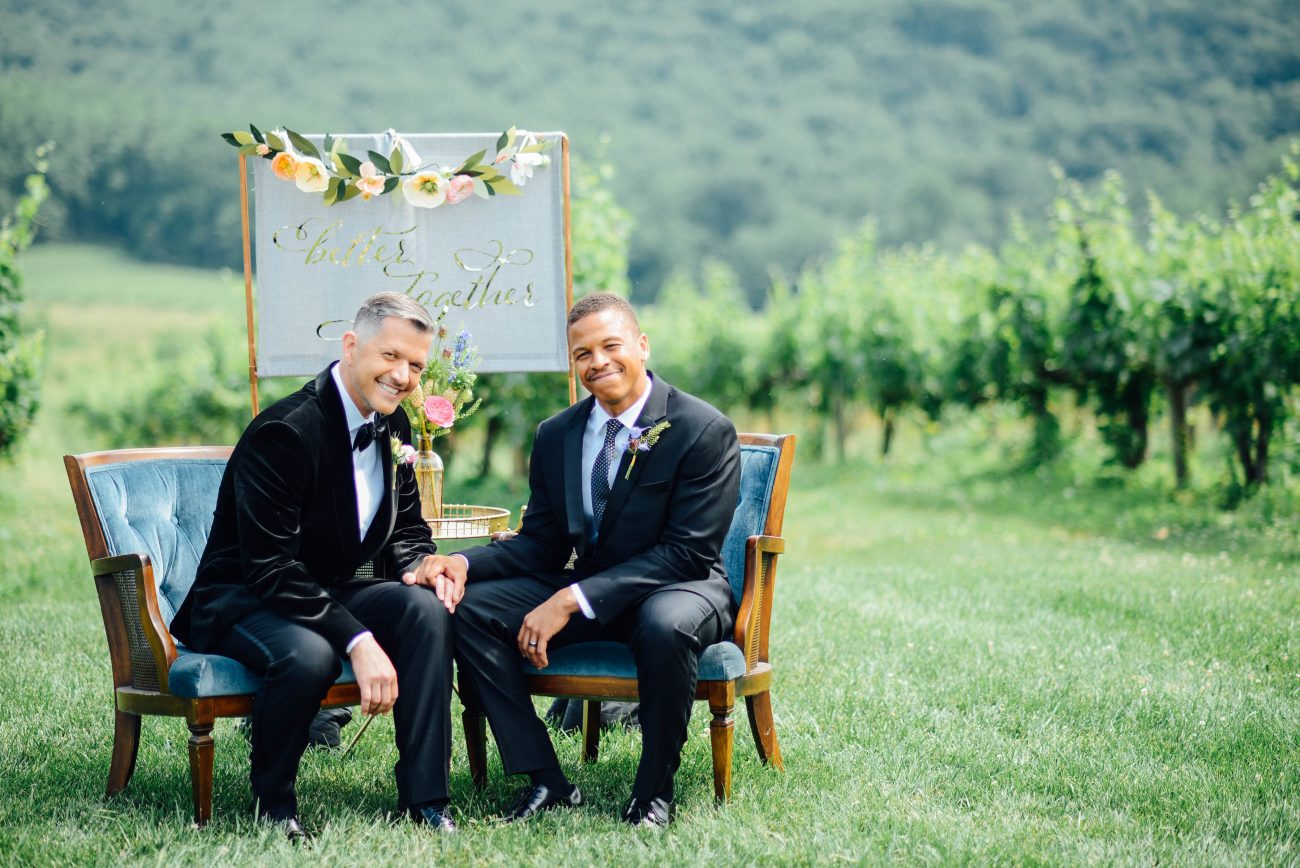 A Styled Shoot Celebrating "Love is Love".
Around this same time last year, I attended my first TuesdaysTogether meeting for the Reston/NOVA Chapter where the leaders announced the following month's educational topic would be collaboration. We all immediately started brainstorming ideas and soon settled on an inclusive, LGBT-friendly styled shoot. We set out to showcase couples who we can identify with: men, women, multiple ethnic backgrounds and sexual orientations. We're a diverse group of people for sure but we all are brought together by our dedication to our crafts and our love of love.
Inclusivity and a real styled shoot that people can relate to.
In the end we had three real-life interracial couples – one straight, one gay and one lesbian. We labeled the shoot "Love is Love is Love" and chose colors and flowers, dresses and suits, place cards and invitation suites. It became an amazing collaboration of almost 35 creatives including four event planners, four photographers and our gorgeous, diverse couples.
But then something happened.
We all woke up the weekend before the photo shoot to the horrifying news that a gunman entered Pulse, a gay nightclub in Orlando, the night of June 12, 2016 and opened fire. He killed 49 people and wounded 53 others.
As a gay woman and LGBTQ wedding educator and advocate, many things took on a new perspective that morning. I kissed my fiancee, now wife, and felt lucky she was there by my side as I thought of all those who wouldn't kiss their partners that day. I thought about the fact that someone hated us enough because of who we love to kill 49 members of a community for no reason beyond being who we are. It made me think back to all the times I've spoken on the subject of LGBTQ weddings, the wedding I was planning, and the mix of those vendors who open their arms and those who decide not to serve this community.
As we went through the photo shoot that day, I saw each of our couples—all real couples who were either dating, engaged or already married—get "fake married". Each couple sat at the same table, posed with the same cake, held each other's hands, and looked at their partners with love. There wasn't a lesbian wedding or a gay wedding or an interracial wedding.
There was just a wedding, because Love is Love.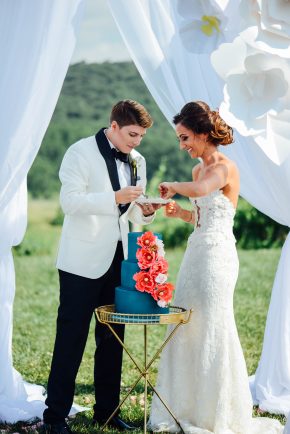 And it was really beautiful. Not because of the piles of blooms, the drapes in the wind or the vintage velvet settees—and yes those too were gorgeous—but because in those moments, love was love and our vision of a wedding didn't have gender or race or sexual orientation defining it.
It was just a beautiful wedding.
Just a few weeks later, the the anniversary of the Supreme Court case that legalized same-sex marriage in 2015 came around, I started receiving the photos from our photographers and again reflected on the saying that we've all come to know so well: love is love.