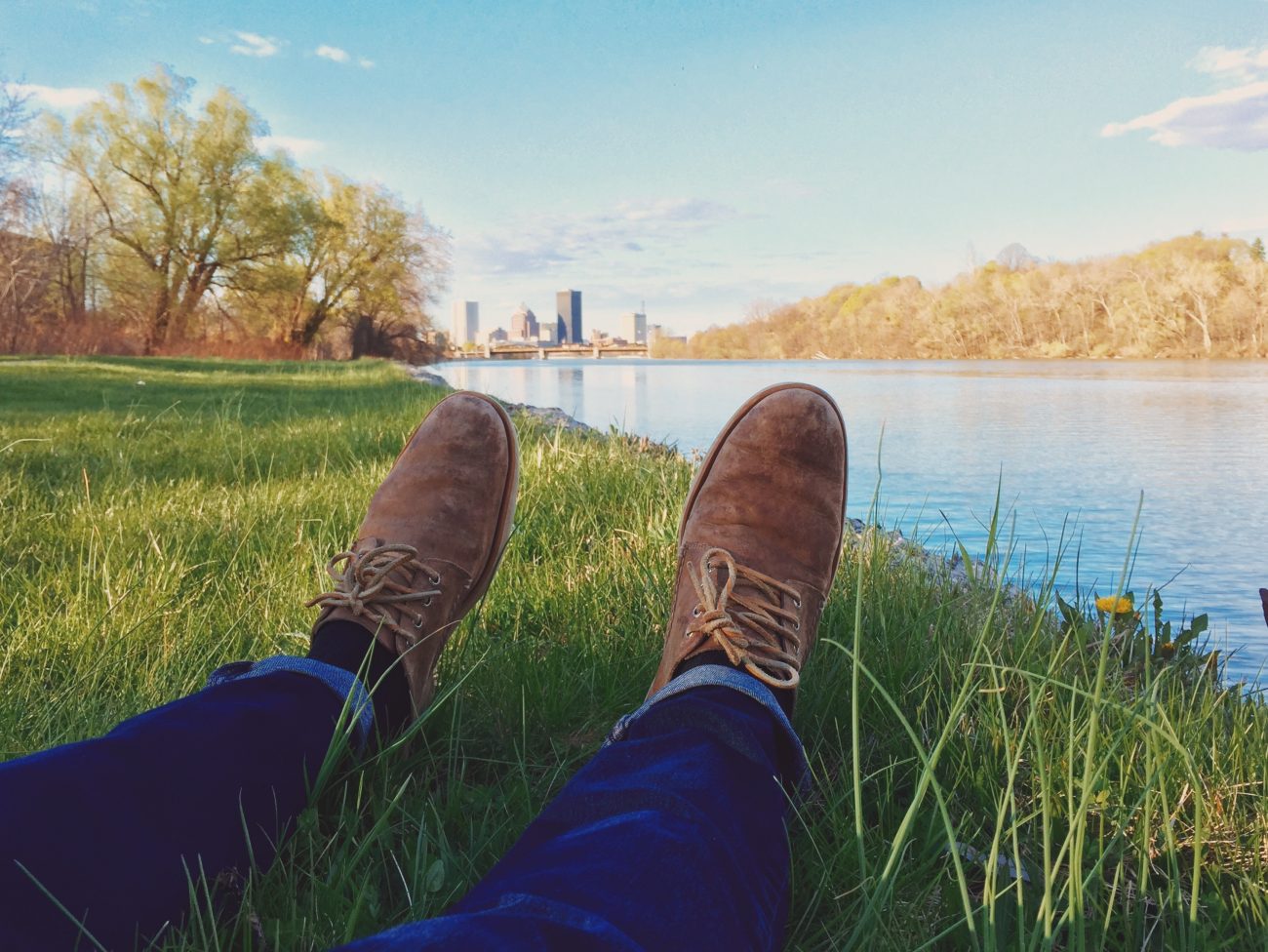 There's no denying how important self-care is to our emotional and mental health, but finding the time to fit it in our busy schedules is often our biggest hurdle to implementing a self-care routine.
It doesn't have to be difficult, though. We can take advantage of small pockets of time throughout the day if we are prepared and have a plan.
So today, I want you to give yourself permission to build a self-care plan using the 3-Tier System for Self-Care.
Before we dive into creating your own 3-Tier System, I want you to remember that self-care is simply doing something because it brings you joy. It's as easy and as simple as that.
Often when we think of self-care, we think of getting a massage, a mani-pedi, or other activities that take a lot of time and cost money. But self-care doesn't have to take long and it certainly doesn't have to cost money.
So as you are working on your plan, remember to include activities that are free, activities that cost a small amount, and activities that are a splurge for you. But most importantly, remember to only include activities that bring you joy and happiness.
TIER 1: 5 minutes or less
This tier is all about the quick activities. These are great to use when you have an extra minute or two between meetings, when you're sitting in traffic, or even as you're transitioning from one task to another.
Some ideas for this tier include:
A 2-minute meditation
A quick walk outside
Drink a glass of water
Send a text to family or friends
Write down 3 gratitude statements
What are some other quick activities that allow you to recenter, reset, and find your joy again?
TIER 2: 30 minutes or less
This tier is for when you have a little more time available. These activities are perfect for when you need a break during the day or to help you transition out of work-mode.
Some ideas for this tier include:
Read or listen to an audiobook/podcast
Do an at-home facial or mani/pedi
Cook a quick meal
Go for a longer walk
Call family or friends
Go get coffee
Journal/free-write
Take a nap
A short exercise break
What are some other activities that could help you escape for a little while?
TIER 3: 45 minutes or more
This tier gives you time to really focus on YOU. It's a great place to include splurge items that you wouldn't normally spend money or time on. Give yourself permission to pick from this tier at least once per week. You might even want to schedule these into your calendar to make sure you are showing yourself some love.
Some ideas for this tier include:
Get a massage or facial
Take a bubble bath
Cook or Bake
Garden
Read or listen to an audiobook or podcast
Exercise
Grab lunch with a friend
Go to a movie
Snuggle on the couch with your human and/or fur-kids
Go on a shopping spree
What are some other activities that allow you to truly pamper and reconnect with yourself?
What do you do with this list?
Now that you have your self-care activities written down, it's time to put them into action! Keep this list somewhere handy, and whenever you find yourself with a few extra minutes, pull it out and pick an item to do.
Better yet, start your day out by doing at least one item from your list (I like to do three). Make it your top priority for the morning and notice how much better you feel all day.
You can even try experimenting. For example, start your day off with a self-care activity one day and pay attention to how you feel the rest of the day. The next day, do your normal morning routine and pay attention again. Which day felt better?
As the saying goes, you can't pour from an empty cup. Start your day by filling up your cup so you can pour all your goodness into those around you.
Commit to doing at least one self-care activity a day, and before you know it, self-care will be a habit you can't live without.
You can download a free workbook to guide you through this activity at www.chelseabfoster.com/3tier-selfcare-system.