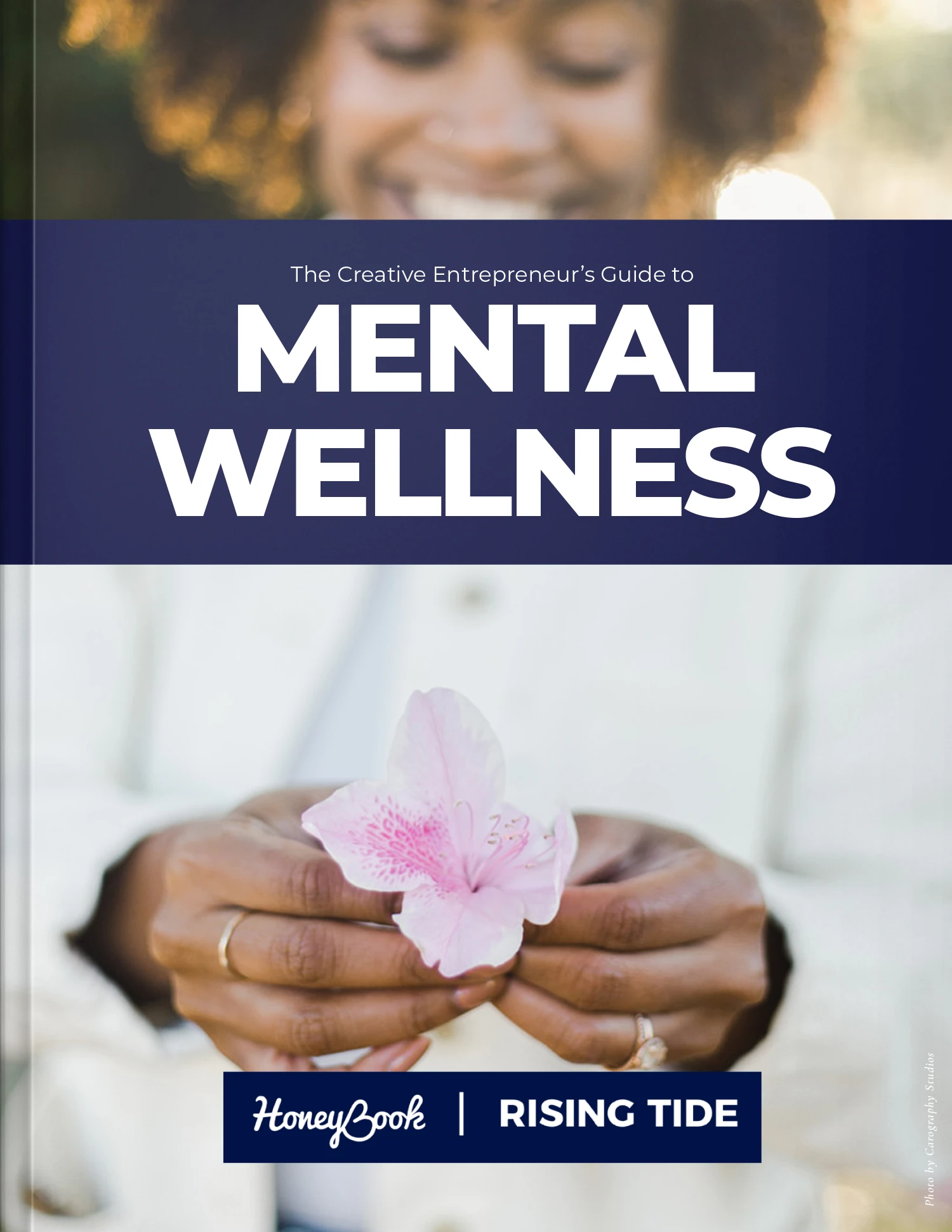 Mental wellness, mental health, self care.
These are all words you've heard before. However, you may not know what that looks like in your life or how to implement mental wellness practices in your day-to-day life to make an impact on your mind, body, and soul. We are here to help.
This month's guide shares about:
How to prioritize mental wellness as an entrepreneur
Josefina Herrera Sanders says it best when she says: "Mental illness doesn't make you weak." If you, today, are struggling with mental health, know that you are worthy of investing in and caring for.Mental wellness begins by reframing your mindset and seeking opportunities for self care and growth. Spend time doing a mental declutter or establishing new thoughts patterns.
Make mental wellness a priority:
Your mental wellness is only as important as you make it. And let's just say… it should be a priority, because it is important. For your personal self, for your business, for the people you serve. Mental wellness is not just the occasional massage. Instead it's a daily practice that leads to a whole life and self. If you're wondering if it's time to seek help, battling anxiety, or struggling with burnout and a lack of creativity, now is the time to prioritize your mental health.
Building community and connecting with friends and family is key to maintaining great mental wellness. Additionally, seeking support and care from a licensed professional is sometimes the most important thing you can do to bolster your support network. Advocate for yourself, ask for help when needed, and know that there is support all around you willing to lend a helping hand, a kind heart, or a listening ear.  At Rising Tide and HoneyBook, one of our core values is "People Come First." If you're looking for a support system, we invite you to join your local TuesdaysTogether group and connect with other members in our Rising Tide Facebook group. Remember, a rising tide truly does lift all boats, and we are here for you.
Disclaimer: The advice featured in this guide and on the blog was sourced from our community members for sharing general information and knowledge. For specific legal, financial, tax, mental health and professional advice, please consult an authorized professional.