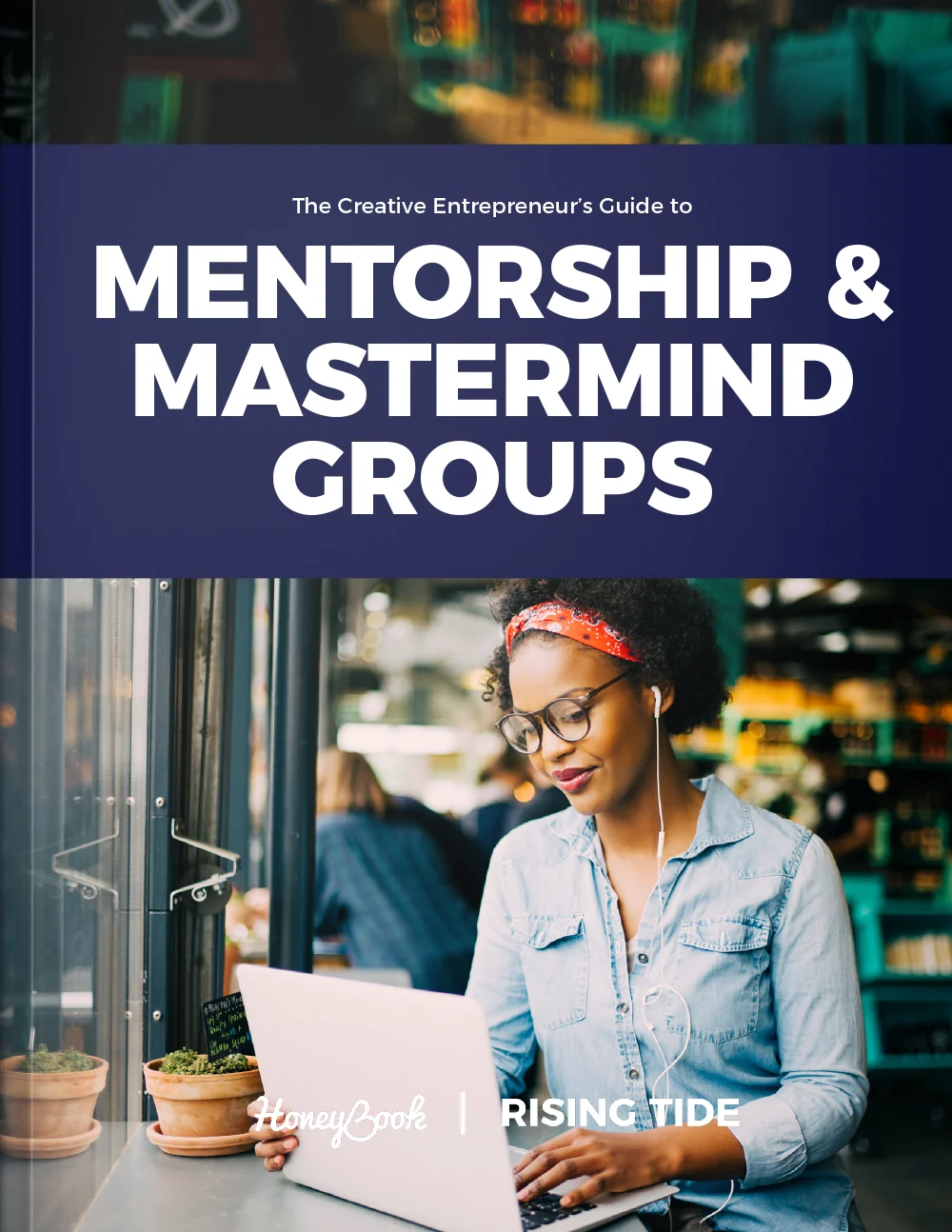 Mentorships and Mastermind Groups
Whether you're in the midst of building your dream business or starting to expand your team, one thing remains consistent: we all need community. As creative entrepreneurs we can find ourselves solo on an island, wondering what our next direction should be or how to tackle an upcoming big project. That's where mentors and mastermind groups come in. As built-in community members to help you thrive in business, mentorships and mastermind groups can include everything from free mastermind-esque experiences (hello, TuesdaysTogether!) to paid mentorships, group coaching, and more to transform your business.
This month's guide shares:
Assess Your Opportunities
There are a wide range of mentorships and masterminds out there… but which one is right for you? Assess the options and ask yourself the questions our experts share in this guide to determine where to invest your time and dollars. You're sure to get the best experience that way and see the greatest impact in your business because you're selecting an opportunity that meets you right where you are.
Speaking of investing your time and dollars, you must be prepared to act on what you're learning before joining a mastermind or seeking a mentorship opportunity. You don't want to join and then not be able to move the needle because you're too ____ (busy, fearful, etc.). Additionally, in mastermind settings, your group members are counting on you to pull your weight, show up, and help propel everyone forward with shared momentum.
Know When It's Time for You To Lead
Have you been feeling the pull to educate, mentor, or lead others in a mastermind setting or even from a stage? You may find that your investment in mastermind or mentorship experiences opens your eyes to the next step for you: serving your audience through education. Check out Laylee's article on page 9 to determine if it's time for you to step into the role of educator. And Kay and Maggie's articles at the end of the guide on how to launch your mastermind group successfully (page 11) and how to promote engagement and success within your group (page 13).
Disclaimer: The advice featured in this guide and on the blog was sourced from our community members for sharing general information and knowledge. For specific legal, financial, tax, mental health and professional advice, please consult an authorized professional.