As I wrapped up my peak summer wedding season, I knew that I was going to need to make a change if I was going to stay productive in the off season. There was plenty to do, but my motivation was lacking. Without as many client calls and meetings to hold me accountable, and with more full days on my calendar to be spent working at home, it was much easier to slide into the routine of sleeping in a little later, or skipping that yoga class to watch one more episode of my newest Netflix binge. I had earned it, right? The to-do list was long, but there's always tomorrow. Unfortunately, my idea of "taking a break" was quickly morphing in to bad habits and laziness, and the cycle needed to end.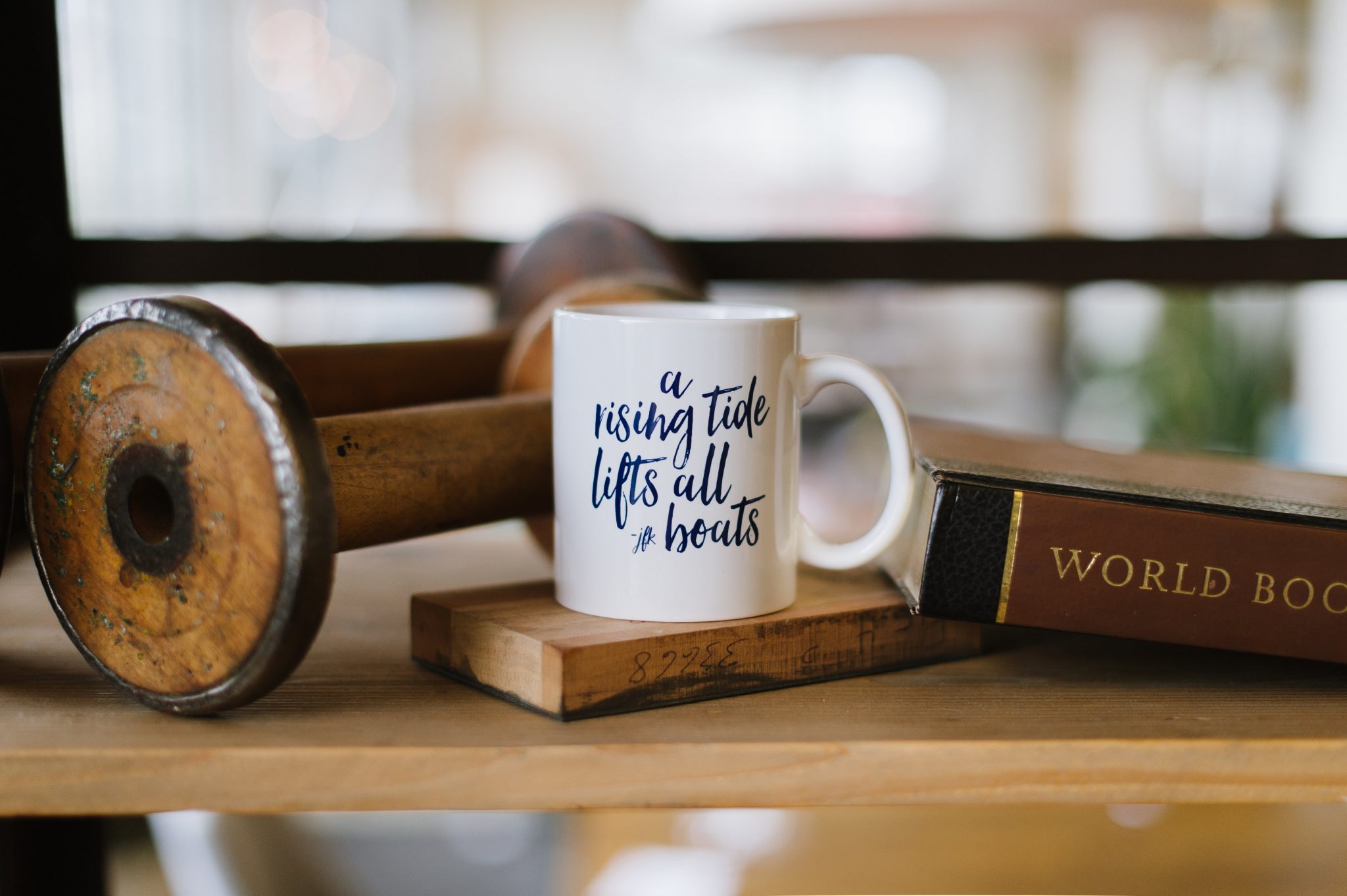 I began searching for ways to boost productivity, especially for stay-at-home entrepreneurs, and morning routines consistently popped up in my search results. Being the absolute worst morning person in the world, this was not my ideal solution, thinking it meant I had to be up at 5:00am, completing most of my workload before sunrise. I knew I would fail within a day. Then, I heard Todd Henry from The Accidental Creative podcast say that a morning routine could happen on whatever schedule worked best for me. My interest was piqued! Essentially, the process of establishing a morning routine has nothing to do with the specific time that it happens every day. Instead, just focus on making it the first thing you do when you get out of bed in the morning, whether that's at 7:00am, 8:00am, or even 10:00am. Night owls, rejoice! 
So, how do you go about creating a morning routine?  There are a lot of resources online that give specific activities, but I simply focused on areas that I wanted to improve, and things that I enjoy. It's something you're going to do every day, so it certainly shouldn't be things that you dread.  My morning routine goes something like this: 
Wake-up
20-30 minutes of yoga
Make breakfast
Read theSkimm and my Blinkist book of the day (two apps I highly recommend!)
Write in my gratitude journal
Begin work
Overall, it can take anywhere from 30-60 minutes, depending on the yoga routine and how much I choose to read or, if I'm being totally honest, sometimes when my first appointment of the day begins. The routine isn't anything fancy, but it makes my physical and mental health a priority. It gives me enough time to wake up, do the things that I enjoy, and ease my way in to the work day. By the time I finish my gratitude journal, which sits next to my desk, I'm ready to turn on my laptop and begin work.  
One more key piece of advice to help you establish your morning routine – Get out of the habit of checking the notifications on your phone when you wake up. We all know social media can be a time suck, but I've found that to be especially true in the morning, when I'm not fully awake and much more prone to start absent mindedly scrolling. I could easily spend an extra 30 minutes just lying in bed scrolling Instagram or checking my inbox. I now try to put my phone on airplane mode before I go to bed so I wake up with no notifications, and can more easily jump right in to my morning routine.