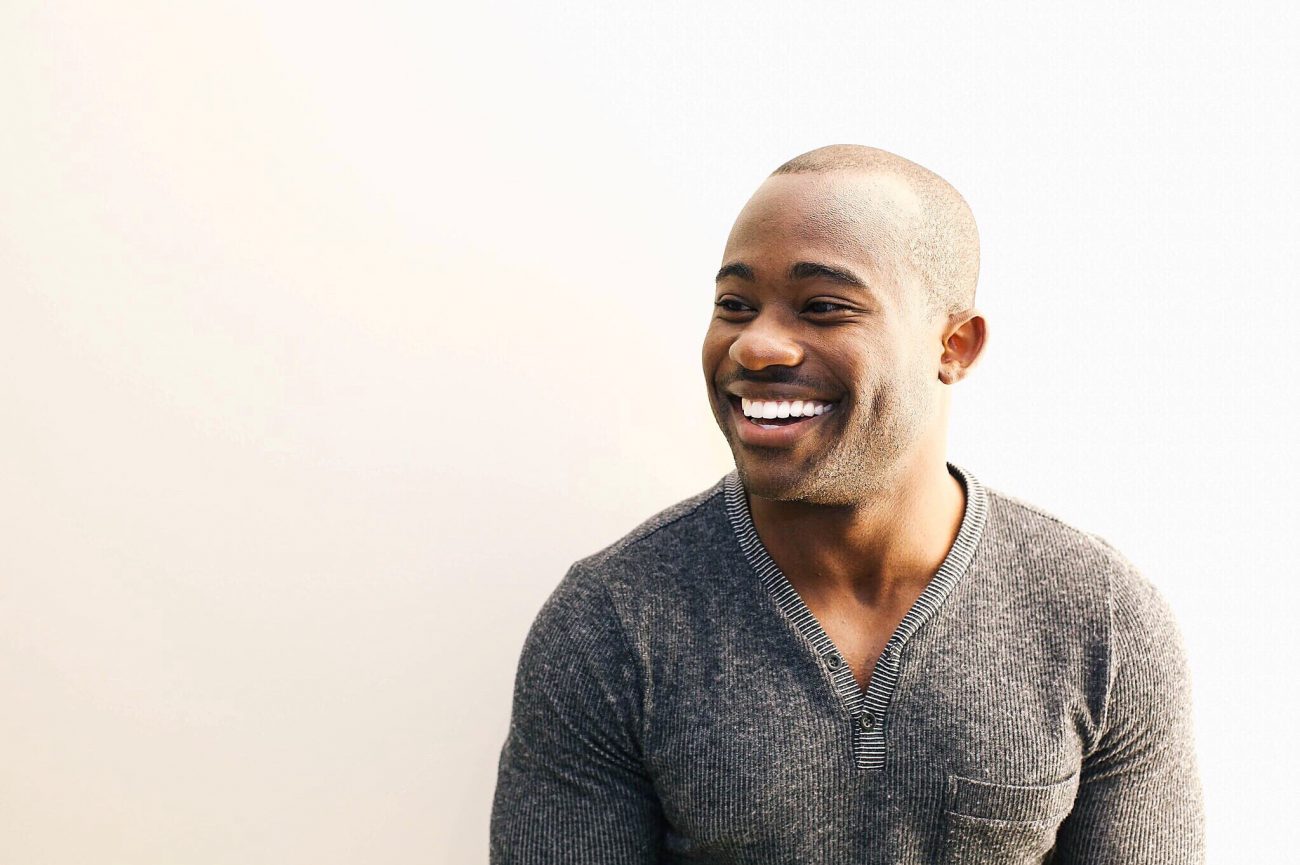 HoneyBook member Myles Berrio is a full-time freelance wedding and commercial photographer, living in Atlanta, GA. He's traveled to Mexico, The Dominican Republic, Thailand, Malaysia, Belize and Singapore, among other places, working with amazing couples and brands like Netflix, Jamie Chung, Target and Mary Leest. And he lists being a Netflix photographer and having his work advertised in Target stores across the U.S. among his top achievements. Here, he shares practical advice on how to start a photography business (he's been full-time for almost three years) and how he uses a crowded market to help himself and others.
What are three fun facts about yourself?
My full name is Myles Alexis Raymond Berrio Hartfield.
My dad is from Panama and my mom is from Jamaica.
I'm a published author!
You say on your website that you never considered photography as a career path. Can you tell us the story of how photography came into your life?
Pretty funny actually. I would always hire photographer friends of mine to help me with marketing consulting content I needed shot for clients of mine. One day I had the silly idea, but a blessing in disguise, to say to myself, "Why am I paying other people to take photos when all it is is just pressing some buttons. Let me just buy my own camera." Now, of course, I learned very quickly in order to truly build a successful photography career and actually get really good at it, it involves way more than just pressing buttons! But I bought my own T-5i camera off of Craigslist and the rest was history. I practiced my craft and taught myself every day for the past three years.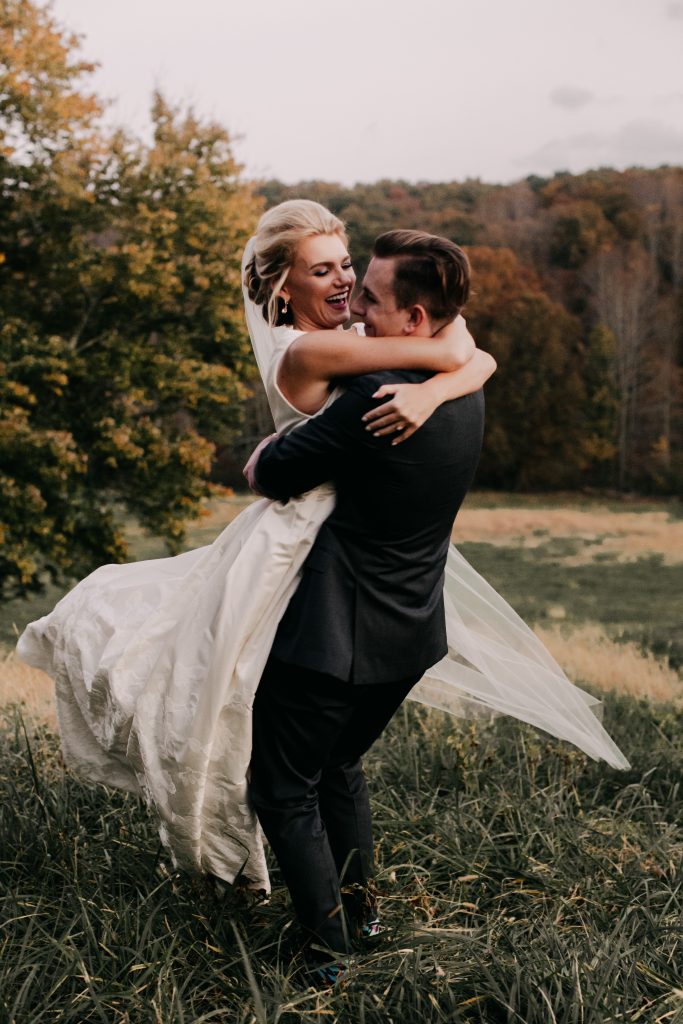 We love hearing stories about people taking that leap of faith. What would your advice be to those who want to start their own photography businesses?
I actually provide mentoring sessions for creatives who want to take their photography career to a full-time journey. First, it starts with believing that you can actually live a happy life with photography being your full-time career. I know the fear of not earning enough money hinders people's belief in it from the start. But it's crucial for you to find the belief that if others are full-time photographers, you darn well can be too.
The next steps can be very practical.
Calculate all of your living expenses.
Set a goal for yourself to earn at least twice as much, if not three times as much, as your expenses per month to boost your confidence to truly make the jump.
Then, just realize there will never be a "right" feeling to actually make that jump going full-time.
It's always scary, but if you never did anything that once scared you in life, I'd imagine a life probably as exciting as a rock. It will be tough, but it will be fulfilling and fun also. You just have to remember that it's a journey, you're not here to compete with everyone around you. Just be yourself and surround yourself with other creatives and people in general that encourage and inspire you. I could go on and on about this topic, but that's a start.
So once you made the jump, what's the biggest challenge you faced early on in your business? How did you deal with it?
Oh my gosh. MANAGEMENT, MANAGEMENT, MANAGEMENT. Behind a lot of intentional and very hard work, my career grew very fast. As you would imagine, with a fast growing business, being able to keep track of everything can actually become disastrous. I would have inquiries coming from Instagram, my website, Facebook, etc., online contracts all over the place, online invoices done on separate platforms, scheduling between multiple calendar apps and the list goes on. I needed one central small business management platform that could take care of all of this and seriously, finding HoneyBook saved my hiney. Not even kidding. End of story.
I needed one central small business management platform that could take care of all of [my business] and seriously, finding HoneyBook saved my hiney.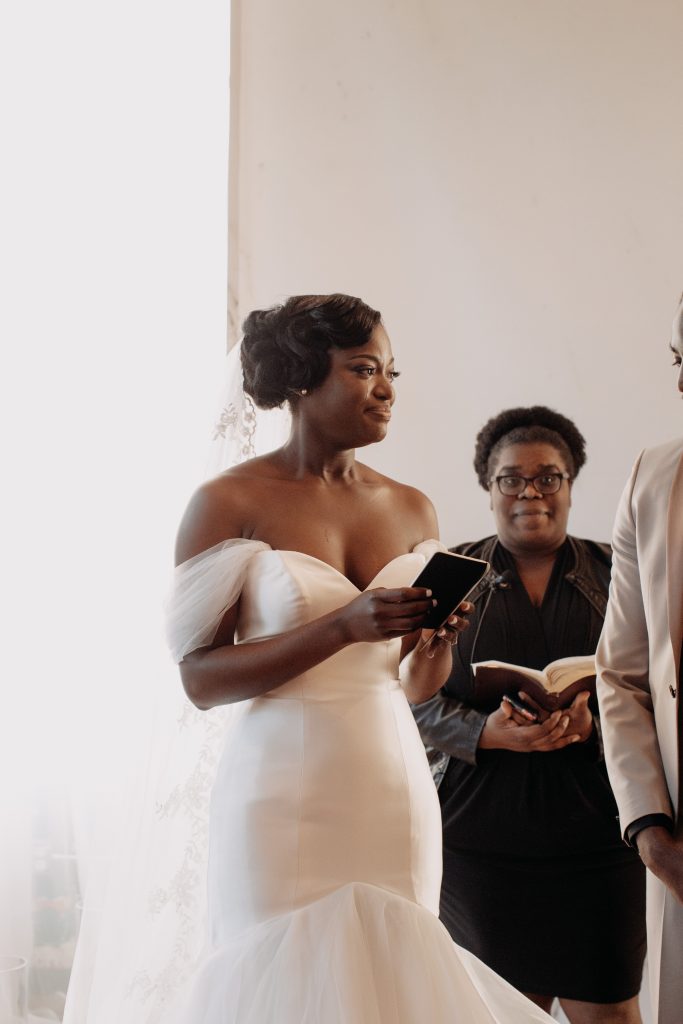 You're really open on your website about your approach to wedding photography. You say "hiring me as your photographer means not just candids." What do you mean by that and how did you discover your personal photography style?
It starts with what I spoke about earlier: Be yourself. Entering into the photography, specifically wedding photography industry, I was sick and tired of seeing the same old trendy styled and posed model-like portraits. I totally understand that certain photos just have better click-rates, but I thought capturing people's love stories was about a couple's love story, not the amount of features and likes. So, I make it a point to allow couples to be who they naturally are. I make it a point to create a safe space to be vulnerable.
The entire message I wrote on my website reads: "Hiring me as your photographer means not just candids, because let's face it. Even "uncle bob" with a point and shoot could snap a shot of someone trying to find their seat at your wedding. It's even more than that. It's finding your friends and family in the crowd during the ceremony balling their eyes out. It's capturing your dad letting loose on the dance floor, even if that means twerking."
My style took time to develop, but it started way before I started thinking about building an entire wedding business. I had to have some core values about myself as a photographer, before I started sharing stories with the world. I would encourage every photographer and creative to create that for themselves. You will develop your style, but you need to find your values. Not vice versa.
You've worked with so many brands on so many interesting projects. Do you have a favorite?
Honestly, that's the hardest question and no way for me to truthfully answer that because I have so many favorite photoshoots. Two of my favorite photoshoots today would have to be working with Jamie Chung as her portrait photographer and Mary Leest as her fashion photographer. Jamie Chung has an incredible blog and business aside from being one of the most amazing and well-known Asian actresses. She's extremely sweet and always gives me the coolest teams to work with photographing her.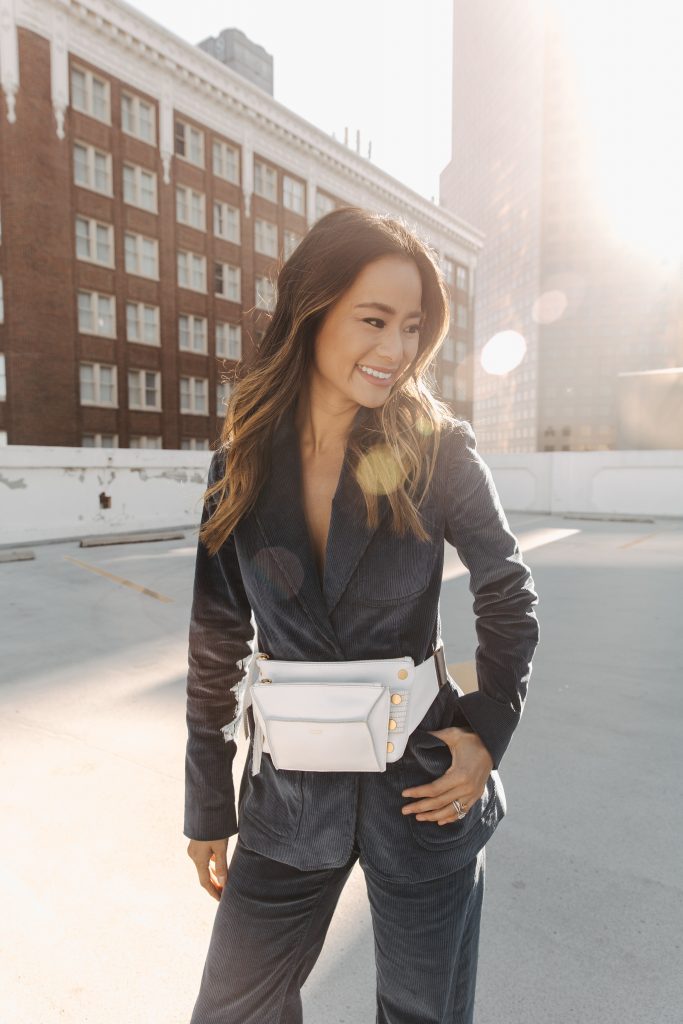 Mary Leest is a huge influencer from Russia living in the high-rises of Manhattan. She is always super fast paced and always challenges me to create outside the box. One of my best portraits came from us running in the middle of New York City, in blizzard snow weather, in between tons of Yellow Cabs.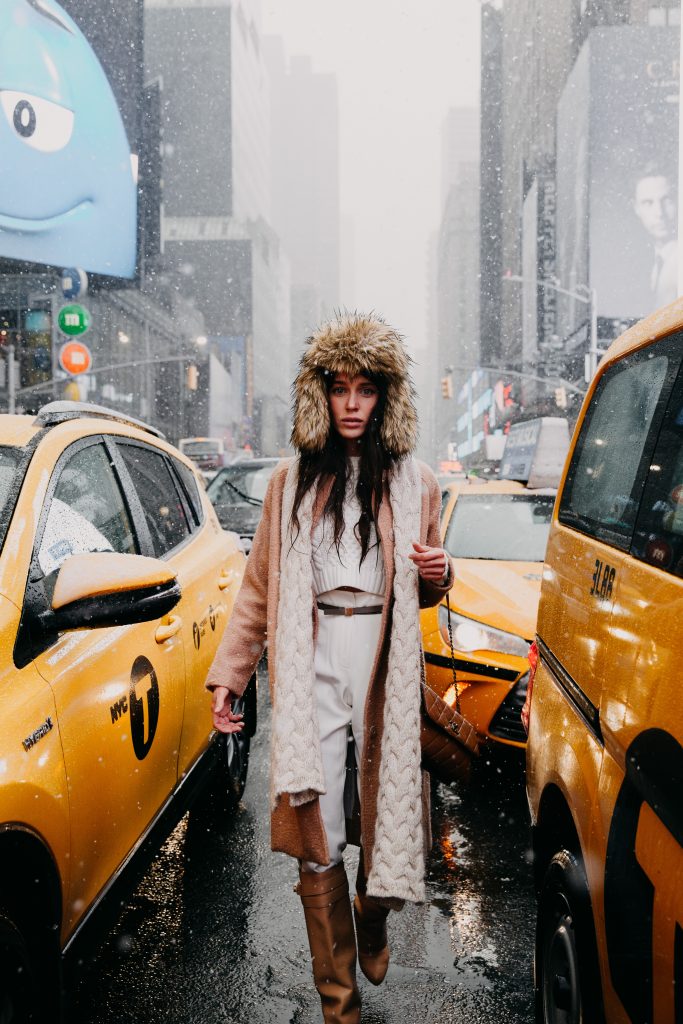 What's something, somewhere or someone you'd love the chance to shoot?
I'd love the chance to shoot for Will Smith right now because he's honestly living the definition of a good life. He's doing all sorts of crazy and amazing fun things. A place I would love to shoot is a wedding back in Thailand, because I could live in Thailand forever. A brand I would love to work for as a hire would be H&M. I love their clothes and basically all I wear. Walking in their stores and seeing all of the model portraits and photoshoots gives me a rush. I know I can do it one day!
How has the photography business changed since you started your career? Are there any new trends you're really loving or ones you can't wait to see pass?
I think the photography business has honestly changed in the sense that every single person and their mother believes having any kind of camera or even a very decent camera makes them a photographer. I honestly think it's not a bad thing. I think it challenges you to become more creative and more of an encourager rather than a competitor.
I never worry about whether or not the industry is saturated. I feel like that's so silly because the music industry is saturated. The nursing industry is saturated. The teaching industry is saturated, but we continue to see new artists, athletes, scholars, actors and more rise to the top and build happy successful businesses. I think the more we encourage and help every boat to rise, the more valuable the entire sea will be.
Imagine if every professional photographer was mentored and learning so much in their craft that there would be no such thing as cheap photographers. We'd all become like PhD photographers. So, I encourage helping out, empowering, and teaching fellow photographers and creatives. Plus, there's just so much photography and video content in need out in this world.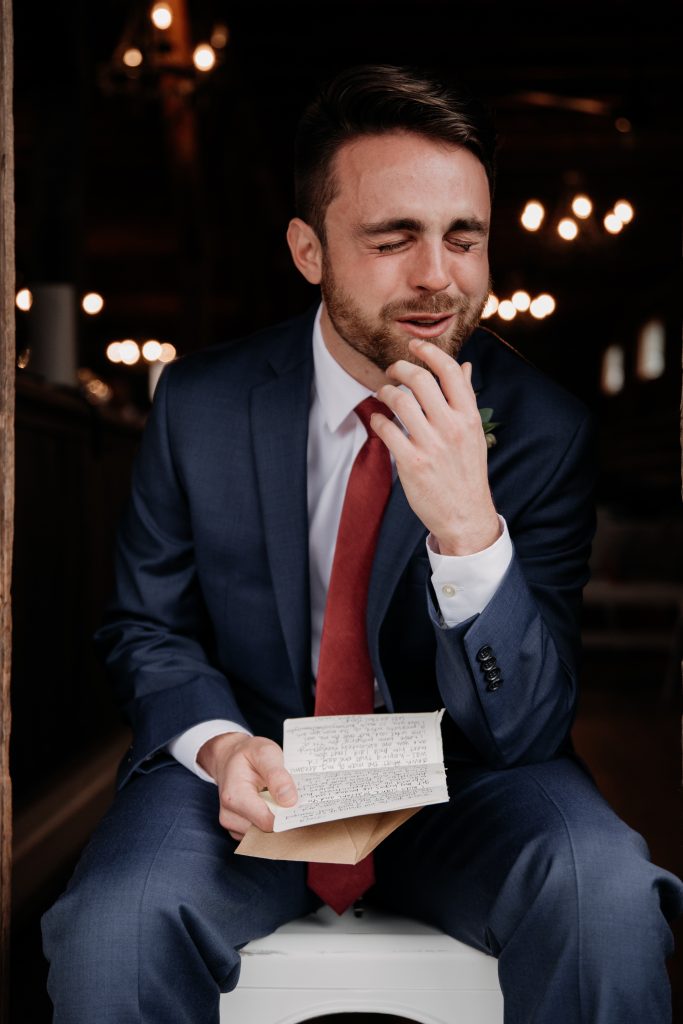 Many consider their wedding day one of the most important days in their lives. How do you prepare for a job with such high expectations?
By believing the same thing! Haha. But seriously. It's time to take yourself back to how nervous you were the first wedding you ever shot. I know for me, I was so nervous I spent hours reading and watching videos on how to take the best ceremony shots, detailed shots, and portraits. Studying how other photographers would communicate with their clients and the experiences they would provide. Just like any field, you can find yourself just going with the flow, losing your creative spark and kind of falling out of love with the same energy and focus you had at the beginning of your career. So, I always treat every couple like it's my first wedding. Not with the level of my skill, of course, but with the meticulousness and attention to detail. It might be my 347th wedding, but most times it's your couple's first. It's important that they feel important, because they are.
What's your favorite HoneyBook feature? And why?
My favorite HoneyBook feature is HoneyBook's ability to immediately let me know if I'm already booked or not for a wedding or photography-related inquiry. Why? Because the Lord knows I honestly will lock my door, never return to society and cry all day every day if I double booked a wedding come the day of their weddings.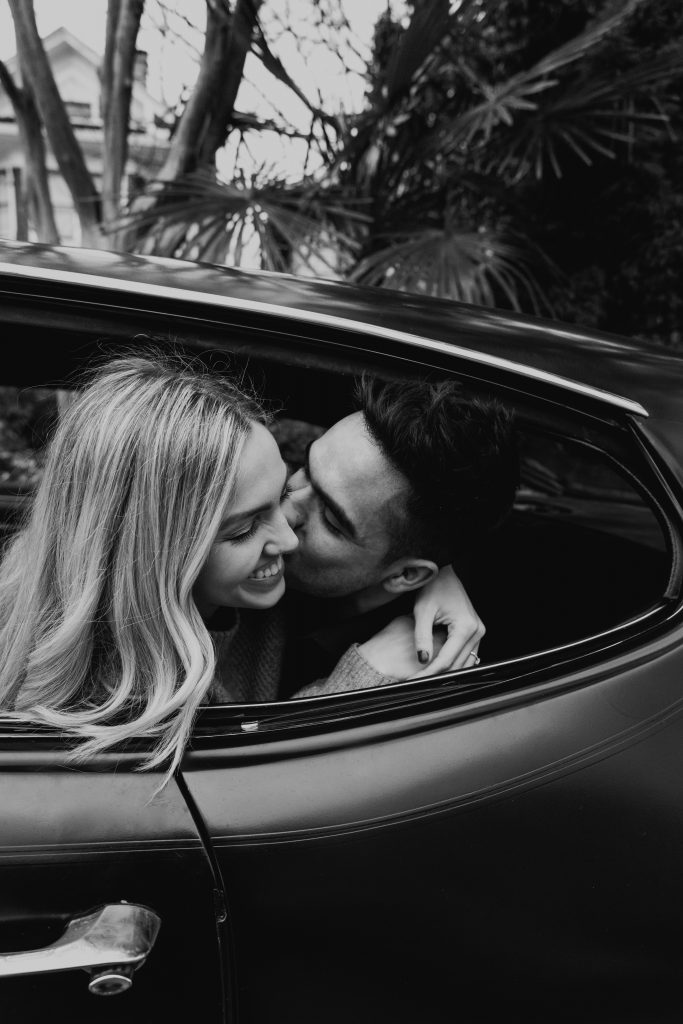 Our members are always asking how other professionals are using HoneyBook. Are there any tips you want to share to help others unlock the full potential?
Honestly, HoneyBook does a great job of walking you through the steps of what they offer as well as having such a super clean and user-friendly interface that anyone can use, even if someone is not tech savvy. I pretty much use as many features as I can with HoneyBook, but a really great tool built within HoneyBook is their community aspect. There are tons of shoots and projects that get posted through HoneyBook that will not only provide more bookings in your calendar, but connect you with more amazing creative members.
Thanks, Myles!
Myles is a HoneyBook Educator. Learn more about our Educator Program here.
To learn how other entrepreneurs built their business, check out more posts from our Member Spotlight series.