I recently asked our TuesdaysTogether community a new question during our introductions. Are you here for networking or to build relationships? It reaffirmed my belief that "networking" is the "F word" of the creative community. It brings out thoughts of slimy salespeople, "What's in it for me?" attitudes, and that awful feeling we felt at our first junior high dance when we may have cried alone in the corner. (Yes, I was that shy). The crazy thing about this response is the fact that we were at a networking event, laughing, eating chips, and growing genuine friendships with one another. Why isn't this type of event what we envision when we talk about networking?
Relationship-building is a form of networking. According to Merriam- Webster (yes, I'm going to quote the dictionary), a network is "a usually informally interconnected group or association of persons-such as friends or professional colleagues." In effect, networking is simply growing the range of people that you know. In essence, we spend our whole life networking, from our first days of kindergarten to our first days on the job. Why is it that when we look at networking from a professional standpoint, we get so scared?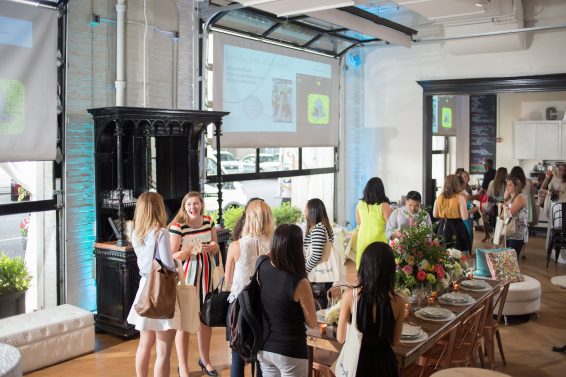 1. STOP LETTING BUSINESS CLOUD YOUR VIEW ON NETWORKING.
Not every relationship will lead you to more money, but some of the less tangible benefits can have much greater value. I've been blessed with so many friendships and professional relationships since starting my business six years ago. Throughout the years, some of my earliest creative friends and industry buddies have been my sounding boards and support system. I met two of my dearest friends in the industry at a conference four yearsago. We have challenged each other and supported each others' business through social media and personal projects. Only in the past year have I had the chance to actually do business with these ladies – and it was totally worth the wait!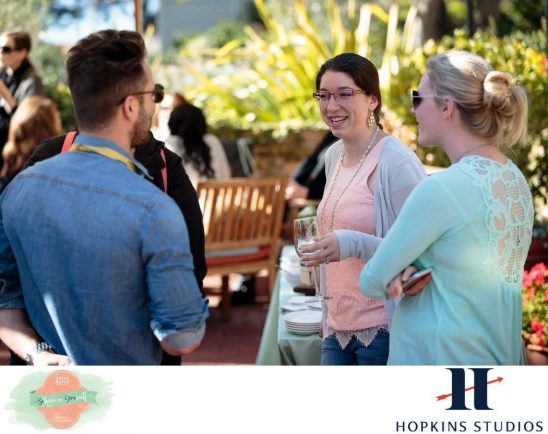 2. CHANGE YOUR APPROACH.
I approach networking with a very different perspective. I think about what I have to offer that will give value to others. Business owners can get so used to feeling drained after networking events. By offering value, even just by listening and really hearing a person when they are speaking, you will start to stand out in people's minds. Remember that we are all people first, and business owners second. Genuine networking, especially in a creative or emotive industry is really about getting to know people and their stories.
Once you get to know a person and their story, you will start to understand their struggles and desires. Once you help a person through a problem or support them, trust is formed. Once you create a reputation built on both trust and quality, your reputation will begin to grow like a tsunami. This is when you'll be able to really shine in your community.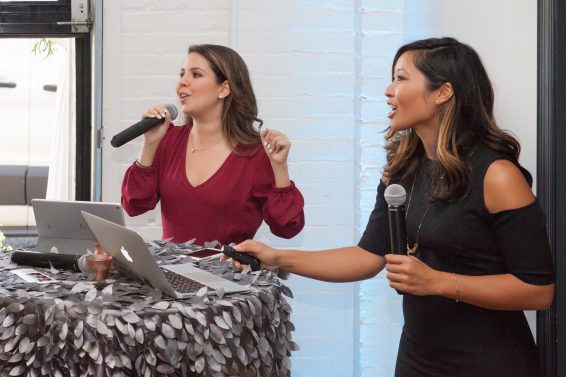 3. MAKE YOUR OWN NAME WITH STRATEGIC PARTNERSHIPS.
So many people think that by reaching for the influencers and rock stars of their industry, they'll land the one relationship that catapults them into the spotlight too. This is a "user" strategy and doesn't end well in most circumstances. On the contrary, one of the most valuable tips that I have for networking and building relationships is to nurture those who walk along side you and come behind you. This doesn't mean you can't be intentional in your networking/relationship building.
Strategic Partnerships are all about partnering with people and brands whose values and goals align with your own for long term success. For example, I've aligned with a smaller media outlet that is interested in growing in our region. By providing content and supporting them with my marketing, we are able to grow together. They have supported our TuesdaysTogether chapter by speaking at events and helping to arrange workshops for our network, while I have given them warm introductions and brought them into projects in the Philadelphia market. Strategic Partnerships are win/win by nature!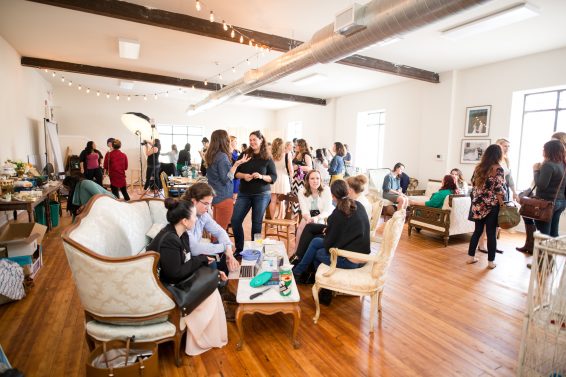 4. STOP BEING INTIMIDATED.
The opposite of the "user" strategy for networking is self-isolation driven by fear. How do you approach someone with way more experience than you or a much stronger brand presence? Hopefully, the same way you would approach any other person – with a friendly introduction! Far more often than not, industry leaders are still working through some of the same feelings of imposter syndrome and self- deprecation that you may be experiencing. They're often on a pedestal, being judged, and often trolled by the public. It only makes sense that they have a sense of self- preservation. Don't view this as intimidation or you'll both be losing out. During an overdue wine date with another photographer, she told me that she had seen me at a number of local events but had never introduced herself to me, because I seemed too busy and intimidating. The irony of the situation is that I felt the same. I often think of how much better our challenging start up years could have been if neither of us had been to afraid to be the first to speak.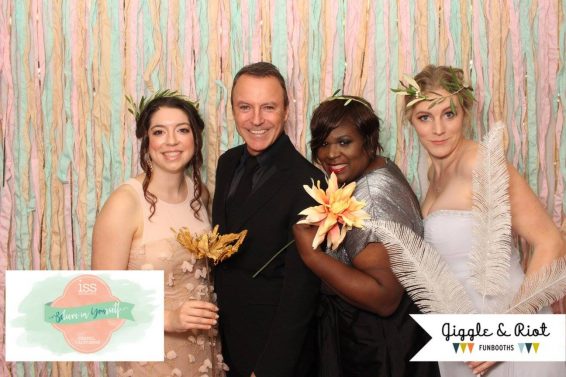 5. THE OTHER "F" WORD. FOLLOW UP.
Whenever you don't think that you have time to write another email or grab another cup of coffee, imagine this: The person you should be following up with probably intends to follow up with you at some point, but they might also be struggling to make it a priority. The awkward game of wondering if you've waited too long to email this person snowballs to the point when neither of you will follow up.Just be the big person. Send the email or make the call! If it makes you feel better, acknowledge that you are delayed in your follow up and then move forward in the next steps of building your relationship. I've yet to find a creative who won't meet over a cup of coffee or glass of wine, so stalk their social media and figure out their poison ahead of time! Alternately, follow-up can take you much further in your business if you apply these principles to more than just networking. Follow up on projects you did to make sure there aren't any loose ends left hanging. Follow up with people when you see they are having a good, bad, or challenging day on social media. Follow-up isn't always formal, and you never know when your thoughtful follow-up could make someone's day.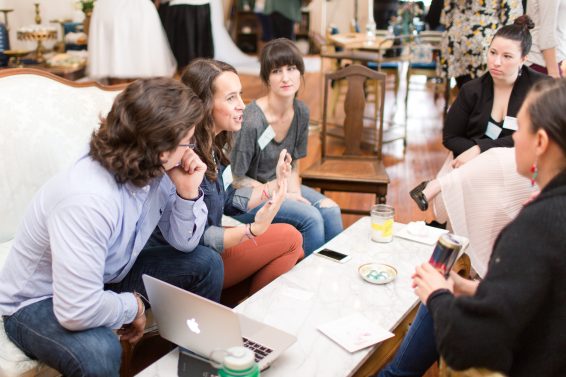 —
I still get whiny each time I agree to going to an industry mixer or hobnobbing event. I still feeling like I'm not in the "cool kids group", hiding in the corner with big hair and braces, while N'SYNC songs play over echoing speakers in my middle school gym. But, since I've taken the time to nurture my creative relationships, I'm always lucky enough to have a great bundle of misfits hanging out in the corner with me. Plus, there's usually an open bar, and there is nothing like a cocktail to soothe my 21+ nerves.