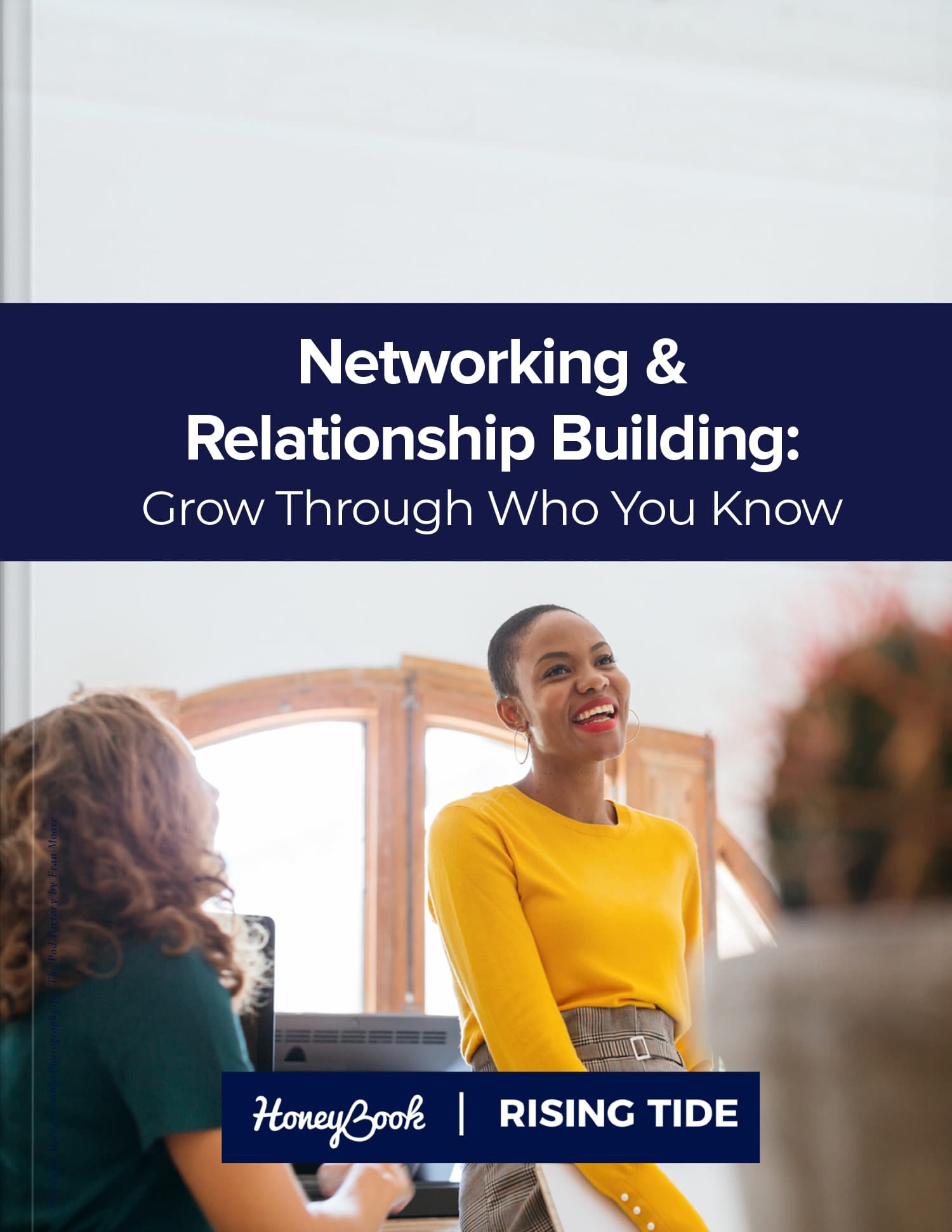 Networking & Relationship Building
Networking and relationship building is all about connecting with others in your industry to exchange knowledge and ideas. It's a fundamental skill that can benefit every aspect of your business. Though it might sound simple enough, putting yourself out there can be intimidating, especially after we've all gotten used to staying socially distant.
That's why this month's guide is all about helping you to grow through who you know. We've curated expert advice about everything from embracing your confidence and learning from others to increasing your opportunities for collaboration and cultivating career growth.
This month's guide shares:
How to build genuine relationships with your clients.
Why networking matters and how you can start now.
Tips to ensure meaningful and successful collaborations.
Cultivate genuine connections:
Aleya Harris explains how to own and leverage your unique brand voice to build meaningful relationships with your target audience. Once you're clear on your brand voice, apply Leila Lewis' five relationship-building strategies to begin expanding your network.
Collaboration is a win-win:
Partnering with others in your industry is a great way to increase visibility for your business and learn new skills in the process. Caren Kreger shares three things from her own personal experiences that will inspire your next collaboration. Then, Claire Bough teaches us how automation can save you and your clients time, leading to a better experience for everyone involved.
Lean on your industry peers for support:
D'Ana Joi Spencer reminds us of all the ways seeking community can support business growth. And if you're in the process of moving to a new community, Lynne Reznick shares tips to help you get prepared and successfully transition your business to a new place.
Disclaimer: The advice featured in this guide and on the blog was sourced from our community members for sharing general information and knowledge. For specific legal, financial, tax, mental health and professional advice, please consult an authorized professional.