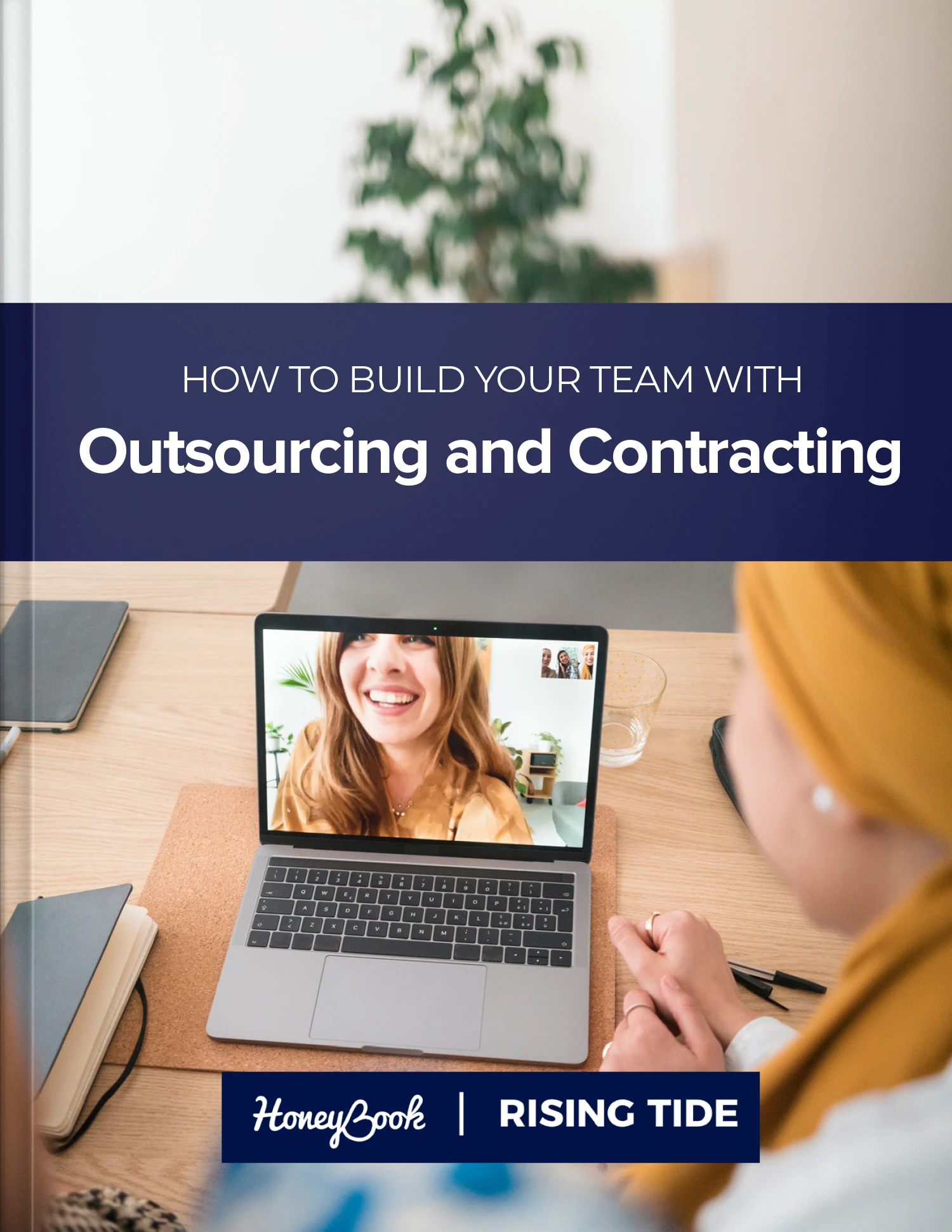 How to Build Your Team with Outsourcing and Contracting
Overwhelmed by your business "to-do" list? We get it, but you don't have to do it all yourself! Adding new team members or outsourcing responsibilities will free up your time so you can focus on the tasks that help you reach your business goals.
That's why this month's guide is all about outsourcing and growing your team. We're sharing tips on curating a dream team to help you increase your revenue, grow your client roster and make space for you to CEO (create, expand and onboard). With a little extra support, your business will be ready to spread its wings and soar to new heights! Let's dive in.
This month's guide shares:
How to build Your team with outsourcing and contracting
Stay on top of all your demands without burnout:
One word: outsource. It can be nearly impossible to scale a business without bringing on a team. We can only do so much on our own before we hit our max. That's why outsourcing is so effective at scaling your business and doing it quickly. Gain more insight on how to outsource from Janelle Joy.
Outsource with impact and intention:
Community over competition looks like not being afraid to highlight someone else because you think it will stop you from growing. Aleia Walker tells us five ways to make more impactful collaborations, how to decide what collaboration style will work best and how to map out the to-dos before reaching out.
Onboard your team with confidence:
Establishing a brief Team Brand Guide and clear vision statement will make onboarding new team members easy, consistent, and more efficient. Sarah Chancey shares five things you'll want to include in your brand guide, how to create a clear vision statement if you're struggling and templates to help your team grow successfully so you can have personal and financial freedom.
What's Inside – Outsourcing and Contracting
Disclaimer: The advice featured in this guide and on the blog was sourced from our community members for sharing general information and knowledge. For specific legal, financial, tax, mental health and professional advice, please consult an authorized professional.