What Is Imposter Syndrome?
In 2017, after over two years of spending nights, weekends, and even lunch breaks on my side gig, I finally went full time. But it didn't talk long for me to feel the self-doubt associated with impostor syndrome kick in. The Harvard Business Review defines imposter syndrome "as a collection of feelings of inadequacy that persist despite evident success. "Imposters" suffer from "chronic self-doubt and a sense of intellectual fraudulence that override any feelings of success or external proof of their competence."
Now let's take a step back. In 2014, I sat down with my husband and a graphic designer friend to talk about an idea that I had. I had been working at a nonprofit and during this time I seen the struggle in the humanitarian sector of finding the time, talent, and money to resource projects involving design and marketing. When we were able to find the resources, we saw its power—more engagement, more grant funding, and more lives saved.
This was how Make a Mark was born. Make a Mark is a 12-hour design and development marathon benefiting local nonprofit organizations. Back in 2014, I never would have imagined that we'd now be in eight cities across the globe: New York City, San Francisco, Baltimore, Chattanooga, Charlotte, Asheville, Roanoke – Blacksburg, and Brussels.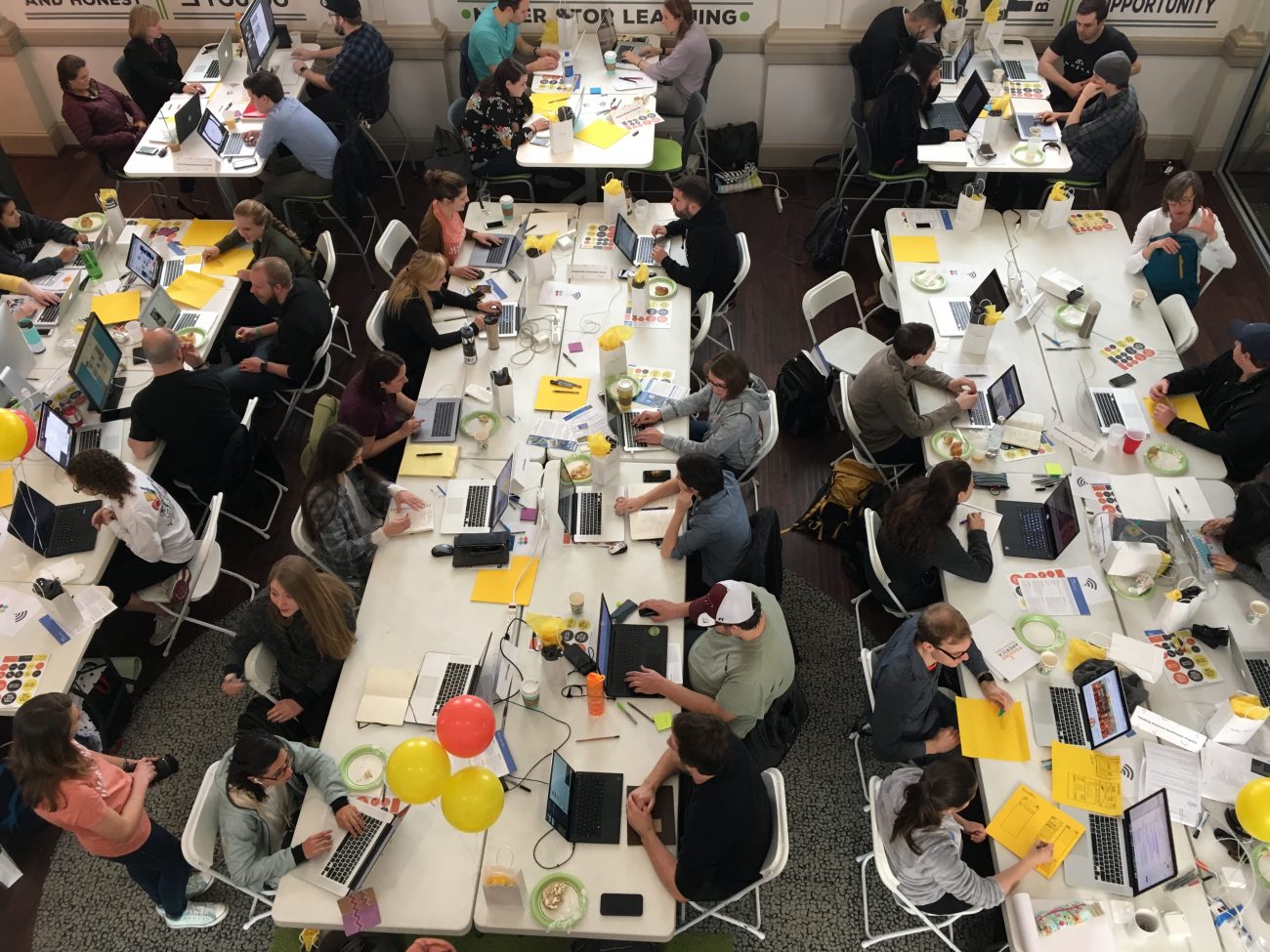 Imposter Syndrome Anxiety
Spreading these events to other communities is always something that I wanted to do. I wanted to share this opportunity for collaboration and community with other passionate people. But I had questions in the back of my mind: Am I really capable of doing this? Am I really able to lead these people all over the world? Will I let down our nonprofits and makers?
All of these harmful, negative thoughts caused me to reflect on why I was questioning my abilities.
When I was in school, I made straight A's, was involved in extracurricular activities, served as an officer in clubs and had healthy relationships with friends. I succeeded because I worked hard and was given instant feedback in the form of grades and affirmations. We get used to this during our school years. If we do well according to the education system we live in today, we'll get promoted to the next grade, make the honor roll, get into college, etc.
In our professional life, it is the same story. We have regular performance reviews and if we do well, we receive affirmations, promotions and raises, if not, we're given tips for improvement or we're fired.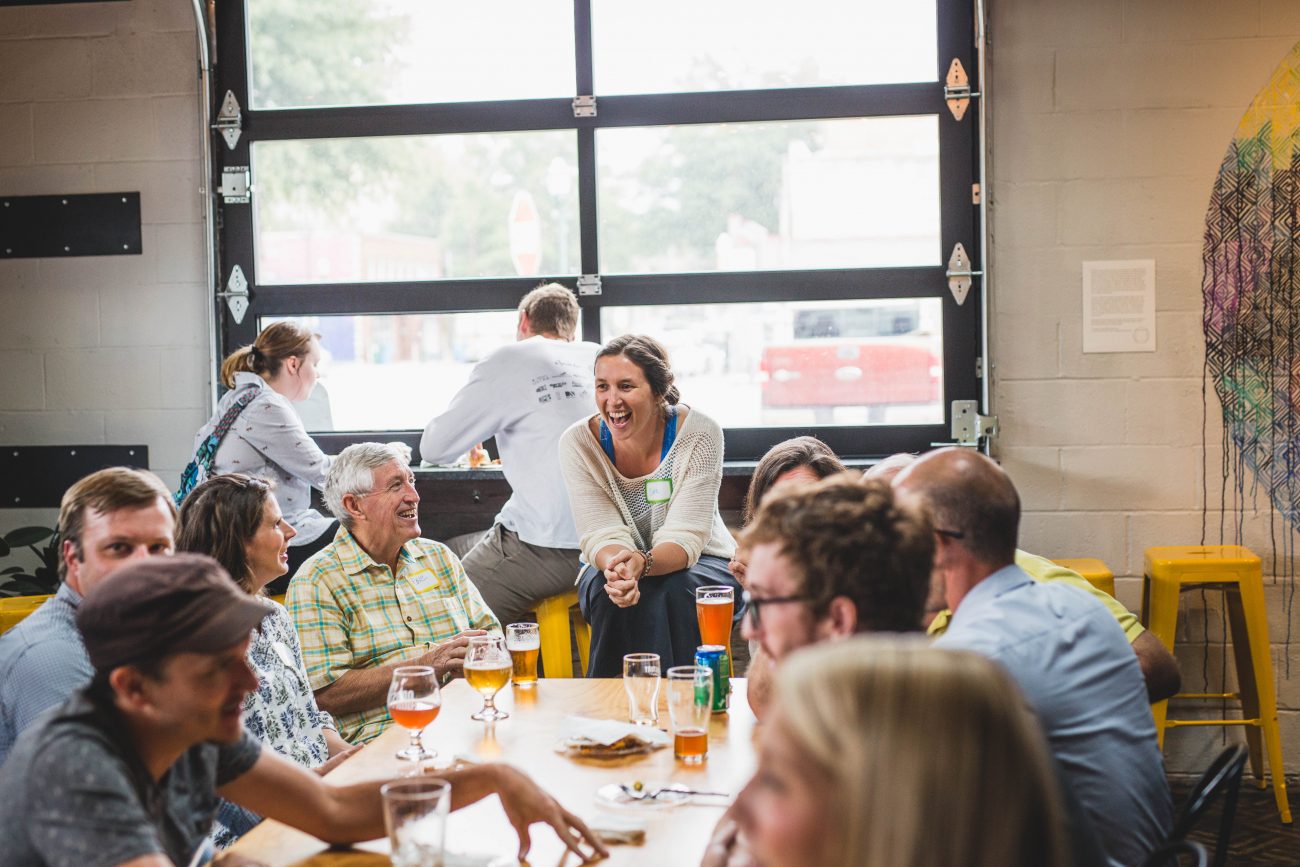 Imposter Syndrome Symptoms
When Make a Mark became my full time job, I gained freedom and passion, but I lost access to constant feedback. That feedback is something that I took for granted and without even realizing, self-doubt and anxiety started to slip into my thoughts. I noticed that I became more reserved about publishing content, hesitant to bring on new locations and less confident when talking to others. I was nervous to take chances that would further the mission because I didn't want to let down any nonprofits or makers. I didn't want to fail. And I certainly didn't want to fail at something that I had invested my whole heart in for the past several years.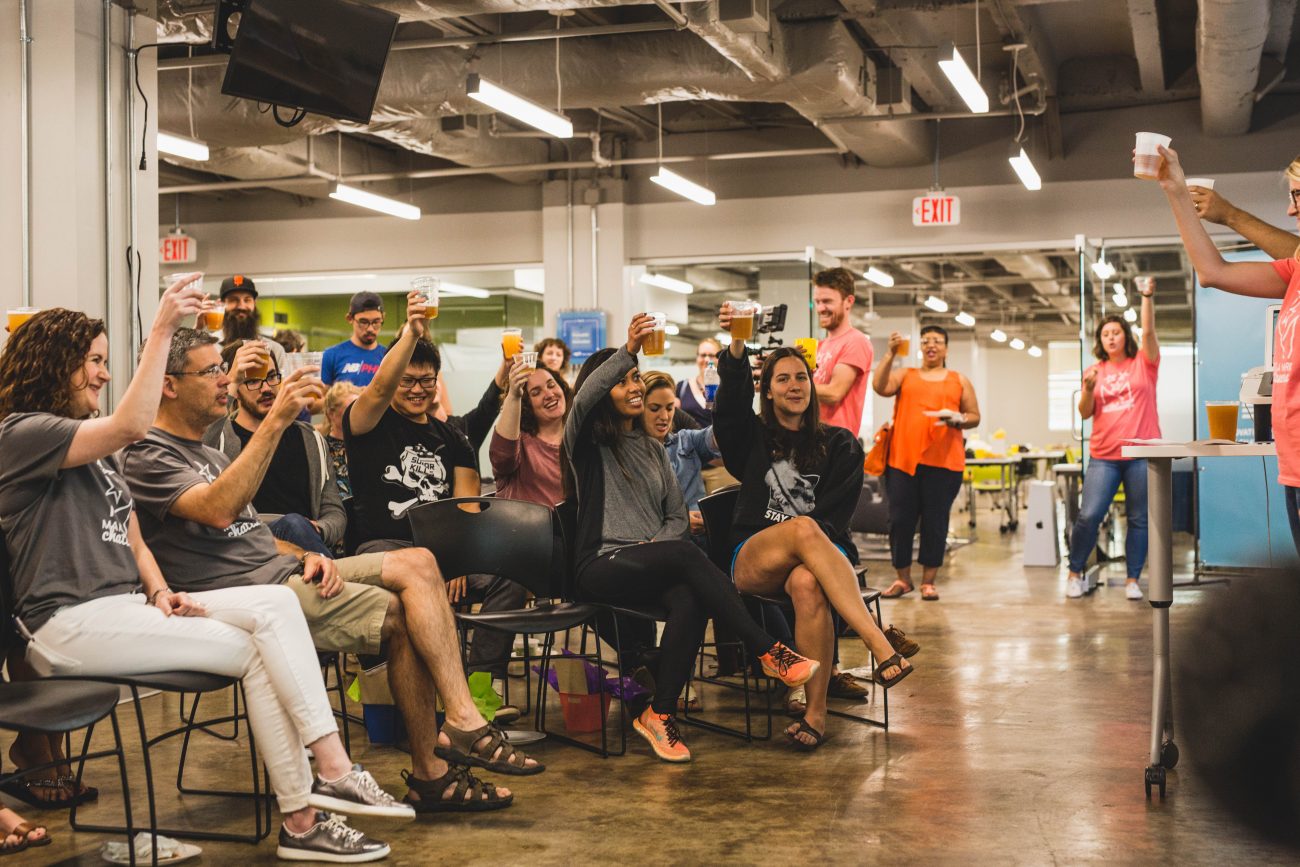 Overcoming Imposter Syndrome
It was during this time that I voiced these concerns to my husband. He started a company back in 2012 and had been through the same wave of emotions. Through talking with him, I realized something very important. As humans, we are never finished growing and learning. We're constantly trying out new ideas and experiences to see what works and what doesn't. Sometimes we fail and feel embarrassed, and sometimes we succeed and feel like impostors. Understanding and taking control of those feelings is what helps us to grow.
Over the past year, I've tried a few things that have helped me to understand myself better.
Take quiet time. Everyone gets caught up in the details of their work, particularly those of us who work from home and struggle with work-life boundaries (that's a topic that we'll save that for another time). Taking time in your day to let your thoughts, fears and excitement bubble to the surface can provide focus and inspiration. My husband and I take walks in the morning away from our computers and phones (Well we have them with us, but they are tucked away. Safety first right?) and let our thoughts flow openly. Sometimes this is done in silence, and sometimes we spend the entire walk brainstorming.
Confide in others whom you trust. Reflecting internally is critical, but sometimes those thoughts can get jumbled. I've found that talking to my peers who are also running their own small businesses or organizations keeps me from feeling isolated. It helps to know that I am not alone on this journey.
Be willing to look at your work critically. During our early years, people tell us if we're good enough according to their standards, but we're uncomfortable telling ourselves that we're good enough. To thrive, we have to be willing to take a step back, look at our own work and accomplishments and determine whether or not it is up to our standard. And if it isn't, it is up to us to improve it.
Keep your purpose in your heart and mind. I feel so fortunate to have this opportunity to focus on executing on my purpose of helping meaningful organizations thrive through design, creativity, and technology. One way to stay focused on what really matters is to work more efficiently by using tools like HoneyBook that free up time spent on administrative tasks. By acting with purpose, I know that Make a Mark will continue to serve nonprofits and makers alike.
Understanding my feelings and knowing my purpose in life helps me push aside the impostor syndrome. That doesn't mean I won't stumble and fall sometimes, but I will get back up with more vigor than before.
For more information on Make a Mark, visit letsmakeamark.org or send us an email at [email protected]
Other Make a Mark Resources
Blog
Case Studies
Check out our video
(all images from Make a Mark)