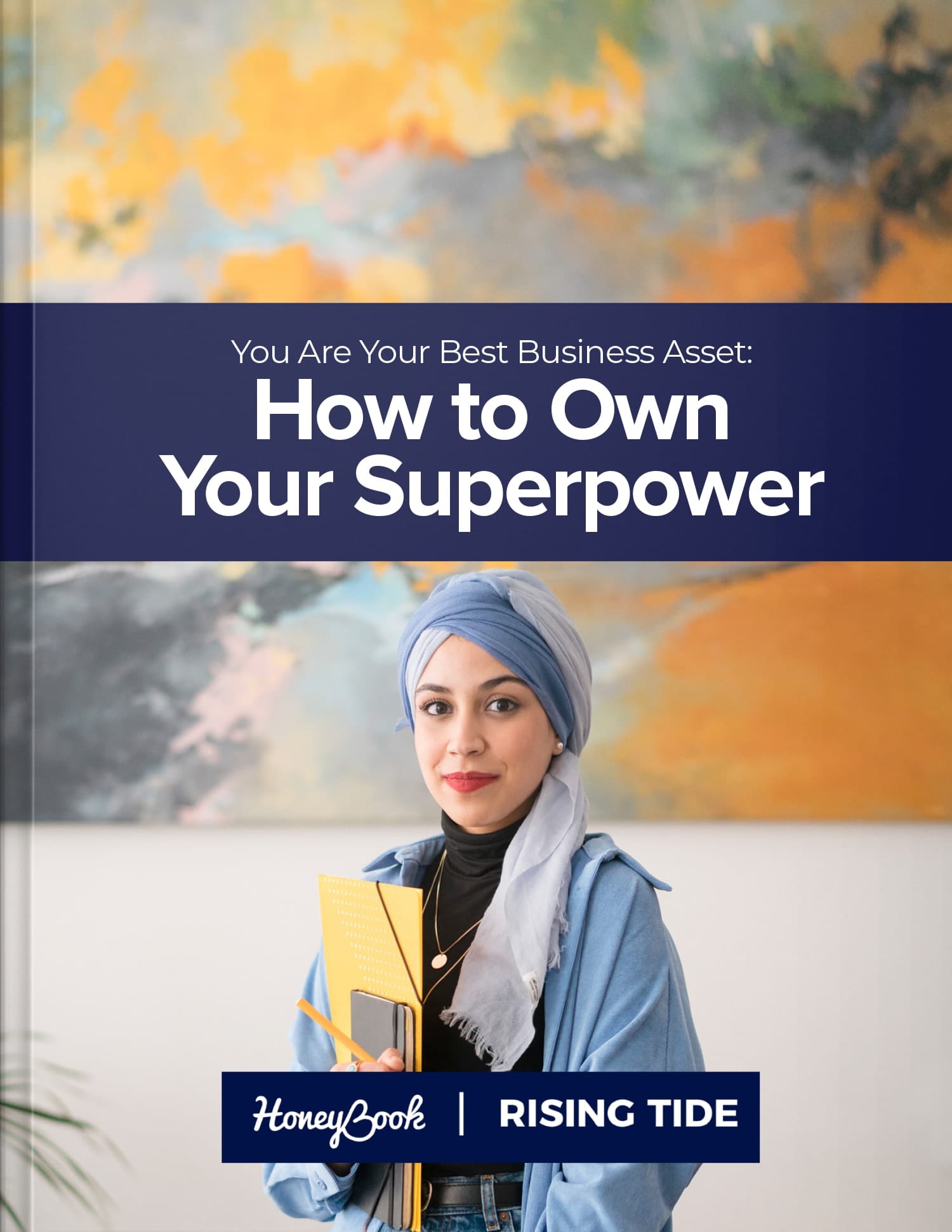 How to Own Your Superpower
At the heart of every independent business is something unique: it's you. Your personality, experiences and talent are what make your business stand out and your services one-of-a-kind. When a client decides to hire your business, they've not only decided that they want what you're offering, but also that they want to work with YOU.
That's what we're diving into in this month's guide. We're unpacking all the ways to create a high-quality client experience that brings your unique superpower to the forefront. Because the better clients understand who you are, the more they'll book and the more your business will grow!
This month's guide shares:
Let your personality shine in your business.
Understand, attract and retain your ideal clients.
Increase your leads via personalized outreach.
Own your super of superpowers YOU:
Rebecca Ellison discusses three methods to make yourself more appealing to potential clients. Learn how to bring your personality into your marketing by embracing your quirks, sharing unique stories and more. Then, follow Dixie Bagley's tips for setting boundaries with your clients to create the strongest working relationship. Doing what you do best means working with the clients that best fit your unique offering.
Understand how to best serve your ideal client:
Kylie Carlson discusses how to meet the demands of your target market, put yourself in your ideal client's shoes and become engaged in your network to boost your business's success. Next up, learn about the best practices for onboarding new clients and developing your dream business. Jasmin Haley demonstrates how to map out your client journey, communicate expectations, create strong connections and scale your business.
Henry Chen shares his top tips on everything chat marketing, including how it can help you and your business generate new client leads and save time in the process. Once you've converted those conversations into new clients, don't forget the opportunity to turn that positive relationship into a valuable referral for your business. Jen Taylor shares her strategies for building a thriving network from within your existing community.
Disclaimer: The advice featured in this guide and on the blog was sourced from our community members for sharing general information and knowledge. For specific legal, financial, tax, mental health and professional advice, please consult an authorized professional.