With so many passive income apps out there, how do you know which ones are worthwhile? We did the research for you. Here are the top 18 that can help you generate income on the side.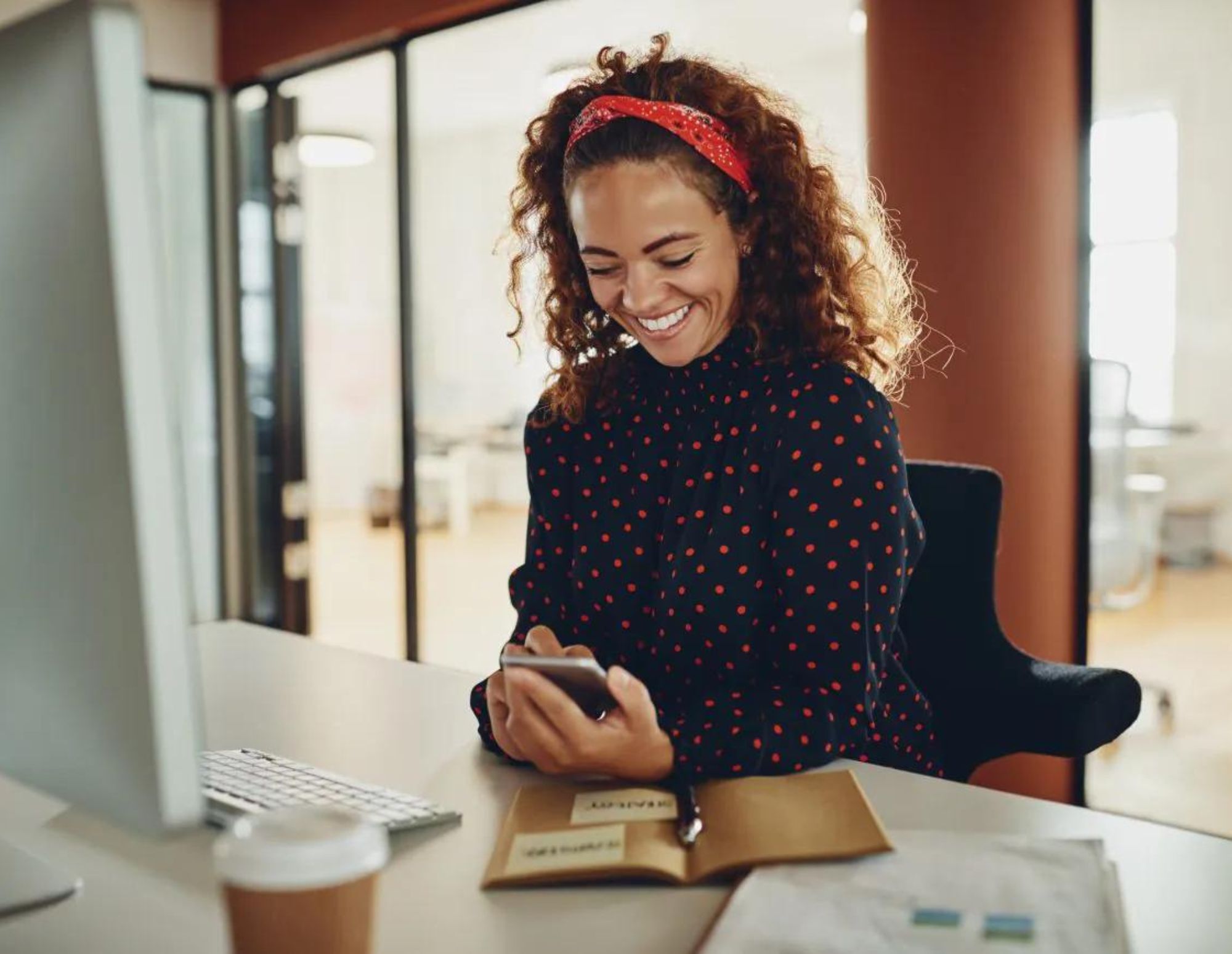 Passive income apps can be a great way to make extra money on the side. It can help boost your income on top of your day job or serve as a starting point for starting your own business.
With so many passive income apps out there, how can you know which ones are worthwhile and which ones are a waste of time?
We've compiled an extensive list of tried and tested passive income apps that actually work. Give a few of these passive income ideas a try and slowly add more as you get more comfortable. 
Jump to:
What does passive income mean?
There's always something new to learn when it comes to building passive income. Because passive income is such a buzzword, it seems only right to provide a small caveat about what we mean when we say "passive income apps."
It's very unlikely any of the apps in this list will make you a millionaire overnight with no effort.
While many people use the word "passive income" to describe a wide spectrum of potential revenue sources, in this article, we'll stick to apps that allow you to make money on the side from activities you're presumably already doing on a regular basis (driving, shopping, using your phone, etc.)
Not all of these passive income apps are 100% passive. They all require minimal work and, over time, can supplement your income. 
The best passive income apps to start earning extra cash
Survey Junkie
One of the quickest and easiest passive income surveys you can use to make some extra money without a lot of extra time or effort. Passive income surveys like Survey Junkie connects users (you) with companies that need research data from potential or past customers. Often, passive income surveys take less than a couple minutes, allowing you to make extra money during downtime throughout your day.
Google Opinion Rewards
The Google Opinion Rewards App is another way to make a little extra money. The payouts come in the form of Google Play Store credits where you can buy books, movies, apps, and more.
What's great about this passive income survey is you're sent questionnaires based on places you go, apps you use, videos you watch, or things you ask Google Assistant.
Since you're doing all these things anyway, you can make a little extra money by sharing your opinion with Google (and their partner companies).
HoneyBook
HoneyBook is a clientflow management platform, so you might not think it can help with passive income. But there are a couple of ways you can leverage HoneyBook to supplement your income.

First, if you're an independent that uses HoneyBook, we offer a referral program that gives you up to $200 cash for each referral that joins using your unique referral link. Many members have seen success by simply including their referral link in their social media bios, promoting them on their website, and even offering their link to clients.
If you're a business owner, you can also leverage HoneyBook to create projects and manage your client journey. Automate your lead response and streamline your entire clientflow.
When using your HoneyBook contact form, you can embed one on your services landing page. When someone fills it out, the app will automatically send an invitation to book without you lifting a finger.
With little effort, HoneyBook can help you bring more money in!
Creative Market
If you're a creative person, a little upfront work can have a huge payout and big long-term dividends with sites like Creative Market.
Learning how to make money on Creative Market can take time, but if you're already creating artistic elements for your work or hobby on a daily basis, why not upload them to the platform? Sell them for a reasonable price and start generating some passive income.
Creative Market works well for designers, illustrators, photographers, and other visual creatives.
Society 6
Another great way to make passive income is to sign up for an app like Society 6 where you can license your work for extra revenue.
In essence, licensing your work means you create it once and then sell customers the right to use your work in certain settings. While licensing fees are not usually very high, they add up over time.
Fluz
If you're looking for passive income apps that help you get money back on purchases you would have made anyway, then you should start by checking out Fluz.
Fluz is a cash-back passive income app that rewards you for shopping at certain retailers.
But what makes Fluz super-cool is the "network" element. When you get friends to join Fluz, you get cash back when they make a purchase too. And if they invite friends, you'll get cash back from those strangers' purchases as well. Not bad!
Swagbucks
If you spend a lot of time shopping online or doing anything on the Internet, then you could be missing out on free money from the passive income app Swagbucks.
Swagbucks pays you to do stuff you were already planning to do anyway— shopping on Amazon, watching YouTube videos, and lots more.
Then, once you've built up enough Swagbucks to cash them in, you can trade for gift cards to your favorite retailers or cash via PayPal.
Fiverr
If you're willing to do small tasks on a regular basis, Fiverr may be one of the passive income apps to check out.
Sites like Fiverr allow users to offer services to customers at a standard price. When customers search the large site and find your services, you complete the work and get paid. Fiverr could be a great way to leverage your side hustle if you aren't ready to turn it into an independent business yet.
The trick to making passive income with Fiverr is to sell tasks that can be easily repeated with minimal effort.
Instacart
If you ever pick up groceries for your family or significant other, why not make a little extra when you take those trips to the store?
With the Instacart App, users can request grocery delivery from local stores. When they do, the app notifies you and you pick up your neighbor's groceries while you're out getting yours anyway.
Instacart splits the fee with you once you deliver the goods—a win-win for you and your neighbor too.
Ibotta
Another way to earn passive income through cash-back rewards is to sign up for Ibotta. With passive income apps like Ibotta, you search through their coupons and offers before you shop, identifying items you were going to buy anyway.
Then, you use the Ibotta app to make those purchases and you'll receive cash back almost instantly. Plus, you can get an immediate $20 welcome bonus just for using the app.
Fundrise
Of course, we can't create a list of quality passive income apps without diving into the world of real estate, right?
As one of the original and purest forms of passive income, real estate is as alive as ever—despite factors like the economy and the digital world that surrounds us on a daily basis.
But investing in real estate can seem overwhelming and expensive—which is why there's Fundrise.
Fundrise pools users' funds to raise money for large real estate investments around the world allowing you to invest in a low-cost, diversified portfolio of real estate.
Betterment
One of the most traditional ways to generate passive income is to start investing in the market. You might already be investing as a way to financially plan for your future retirement, but investing can also help you build wealth with a target date in mind to utilize the cash before you retire.
Apps like Betterment offer a simple way to get started investing without a lot of financial knowledge. With automated options, you can choose an investment portfolio that's already put together and also utilize automated tools that help you prevent unnecessary taxes on your investments.
If you already save money in a bank account, consider setting some inside to invest.
Honeygain
Here's one of the most creative and simple passive income apps: it's called Honeygain. It relies on "sharing internet." What does that mean exactly? You get paid to let Honeygain take advantage of the unused traffic resources on your computer. They then sell that to data scientists and others, sharing that payout directly with you.
It means you can simply install this passive income app, surf the web, and start collecting money right away.
Fetch Rewards
If you've got a lot of mouths to feed, you know that groceries can take a massive bite out of your monthly finances (pun intended).
With Fetch Rewards, you can collect rewards for buying the food you already have on your shopping list.
Just download the app, shop for groceries, scan your receipt, and the app will send you rewards for purchases you were going to make anyway.
DoorDash
If you find yourself eating out a lot, you may want to think about signing up for food delivery passive income apps like DoorDash.
With DoorDash, you sign up to deliver takeout to people living in your city. When someone places an order, you drive to the restaurant, pick up the food, and deliver it. Then you collect a small fee.
Not 100% passive by any means, but a nice way to get paid while you're out running errands or on your way home from work.
Wikibuy
If you do a lot of online shopping, you can save a ton of money with Wikibuy. While it's not technically additional revenue in the form of passive income, it is still extra money you would have spent while shopping anyway.
The Wikibuy app is free to install and activates when you shop on Amazon or other online retailers. Before checking out, it will notify you if the same product is cheaper somewhere else—saving you hundreds (or more) each year.
Nielsen App
Known for its famous TV and radio ratings, Nielsen is one of the leading media research companies in the world.
Once you install the Nielsen app, you just continue to use your devices as usual, while Nielsen collects data on your usage in the background. The more data they collect, the more rewards they send you.
Native
If you're interested in getting paid to share your data, habits, and behavior with companies you shop with, then Native is another great option when it comes to passive income apps.
Native sends you tasks based on your location (enter a specific store, for example) and then sends you payments and rewards for taking those actions and providing feedback.
Neighbor
If you've got an unused basement, garage, or shed that's sitting empty, then you should sign up for Neighbor, the peer-to-peer storage sharing app.
With Neighbor, people in your city pay you to store their stuff for short- or long-term periods. At half the cost of traditional storage units, it's a win-win for both of you.
Even more passive income ideas
Naturally, this list of passive income apps only scratches the surface of what's possible when it comes to making money via passive income. There are hundreds (probably thousands) of ways to make passive income—including some you've never even considered—so the only thing stopping you from making (or saving) a few hundred dollars each month is your own creativity and go-getter attitude.